With the departure of Divock Origi confirmed by Jurgen Klopp, what mark has the Belgian left on Liverpool as a club and city?
JUDGING a footballer's life is something we do every day.
From a young age we assign them a role from "decent player" to "special talent". More often than not they achieve the trajectory we predict.
It's often said that we don't see enough of the people and their characters, but do we really want to know how they view the world beyond football?
We're happy with them and their place in our lives. When we witness someone like Patrick Vieira react in a human manner to abuse last night, the onus is immediately put on him to know better.
We remain surprised because, across any age, we all have an idea of what a footballer was and is. We assume they live and breathe it while preserved in wealthy cryo-chambers, peddled out once or twice weekly for our entertainment.
Moreso, the modern footballer represents some quasi sports science experiment. A vessel for marginal gains and physical edge which at times undermines their incredible ability.
We've had peaks behind the curtain through the bond created with players and supporters at Liverpool, but we still don't see anything, rightly, beyond surface level.
And then there's Divock Origi.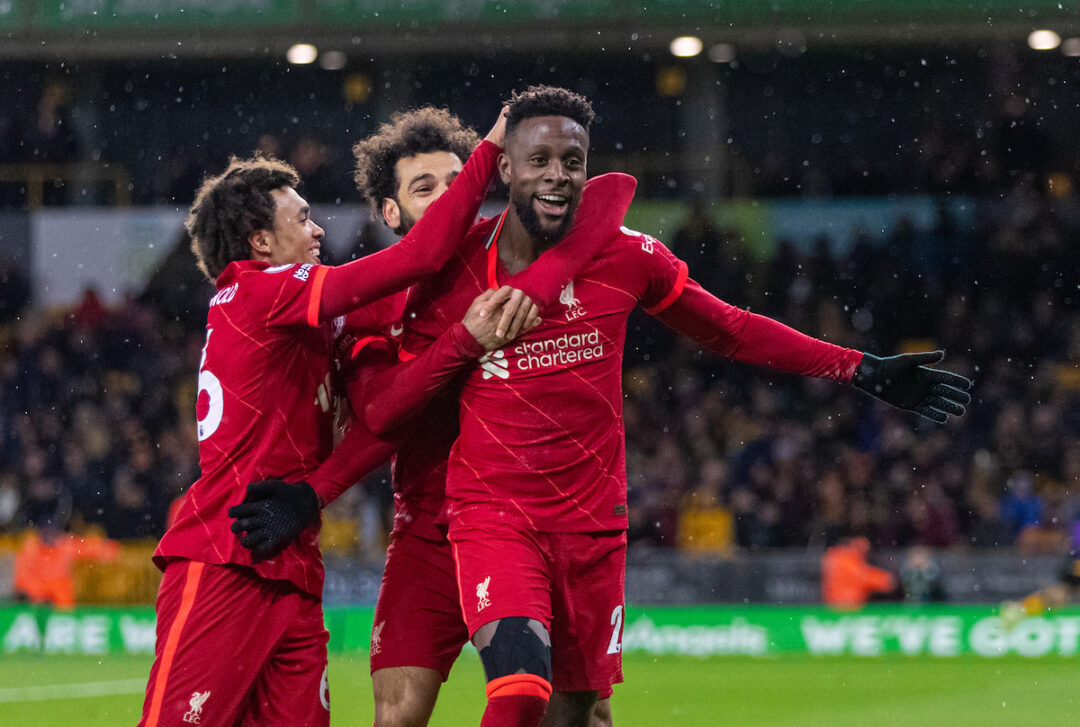 The Belgian has, in his seven years at the club, adopted many faces. He is undoubtedly chameleon-like in shedding identities and roles as a Liverpool player.
In a 2016 interview with The Guardian, Origi described his future aims as "simply to be a world-class striker".
In those days, Liverpool had a player in his early 20s who was finding things were coming off for him until a shithouse tackle in a Merseyside derby (shock) stood him still as Liverpool kept moving.
His loan move to VFL Wolfsburg in 2017-18 yielded seven goals in 37 appearances and that, frankly, was the end of Origi — a player who posed potential and had tons of attributes but was dealt hard lines. A peace you can make generally easily in football.
On December 2, 2018, Origi became Divock.
His 96th minute winner against Everton set a precedent for a new chapter in a way you don't often see.
Origi isn't credited enough for creating a new identity which fitted to an ever-changing style at Liverpool. Out of nowhere, he was an outlet able to run flanks and play across the line which offered fresh impetus.
More importantly was a penchant to be present with huge performances and goals in some of Liverpool's most defining fixtures under Jurgen Klopp.
He's a player who embodies destiny. By his mere presence you feel the most unimaginable, unattainable story will play out. He has given us joy unbridled followed by celebrations hilariously unperturbed.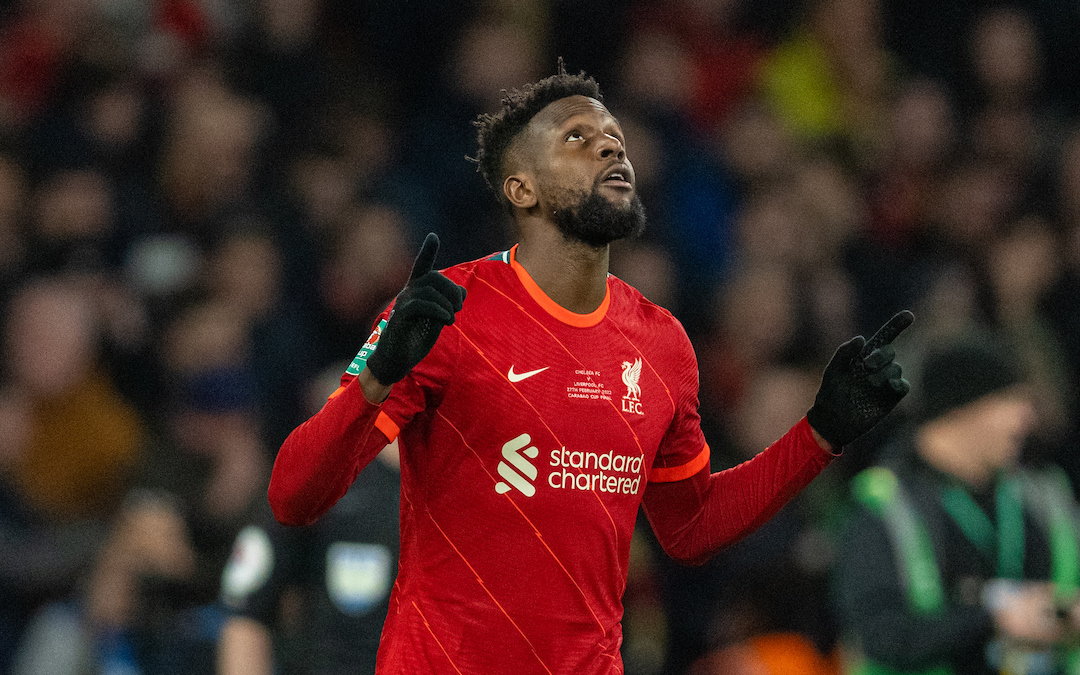 All the while the talent remains. A player able to step in without rhythm or momentum with the ability to give Liverpool something different and go one more.
And in that, he becomes by his very nature unique. A player whose identity is morphed in such a way he is unrecognisable from our own misconceptions of who he was and is.
Off the pitch, he's someone who speaks four languages and reads three books a month. Someone who takes a keen interest in psychology and studies the different character makeups of his teammates.
In April 2022, the "Divock Origi Scholarship" was created at University of Liverpool, which will fund an undergraduate student from the city through the 2022-23 academic year.
When we talk about Liverpool, about acceptance and about collaboration, not nearly enough is made of the fact that a young man from Belgium is funding education for people from our city.
There you get a measure of the man unlike many others. It's only with time that you're able to appreciate it more than the goals, the laughs and the hero status.
Divock Origi is a Champions League winner, an Everton tormentor in chief, and a superb footballer who deserves every success at AC Milan.
His Liverpool legacy is cemented in every sense, on and off the field. Maybe his greatest legacy is that we see him in a way unlike many others. That he broke the mould of a footballer's journey in our minds.
Football really has been nothing without Origi at Liverpool. In every sense, his presence has been a gift.
---
🗣Liverpool v Wolves: Team Talk | #NewPodcast | #LFC@jsexton24 hosts @Knox_Harrington, @johngibbonsblog, and @C_Hannan7, with Rich Hobbs on the opposition view…

1️⃣ Download our app
2️⃣ Enjoy FREE tokens
3️⃣ Listen

📱👉https://t.co/yTcwWTZN7t👈📱 pic.twitter.com/TjJiregxLb

— The Anfield Wrap (@TheAnfieldWrap) May 20, 2022
Recent Posts: