Liverpool Women are a point away from promotion back to the Women's Super League at the perfect time, as women's football continues to grow…
IF you had the chance to look ahead in the summer and see how the season ends, would you take it?
Granted, you'd avoid a lot of stress. But for most people the journey is as, if not more, important than the end destination.
Rewind to August last year and Liverpool Women had just lost their opening game of the season at home to London City. I was at Prenton Park that day, and left with a mix of frustration and anticipation of what was to come.
Had the march to promotion perhaps come a season too soon? Would the team gel quick enough to get results? With only 22 games to play, each loss represented a missed opportunity.
Returning manager Matt Beard hadn't been in the job long enough to make a real impact, yet there was a definite sense that this team could and would become contenders given half the chance. First on his agenda was to get the players to believe in themselves and start enjoying their football again, and he had belief that the rest would follow.
Speaking to the players a week before the season commenced, it was clear that the introduction of new players and increased investment in the team was reason for positivity. The goal was clear: get back to the Women's Super League where they belong.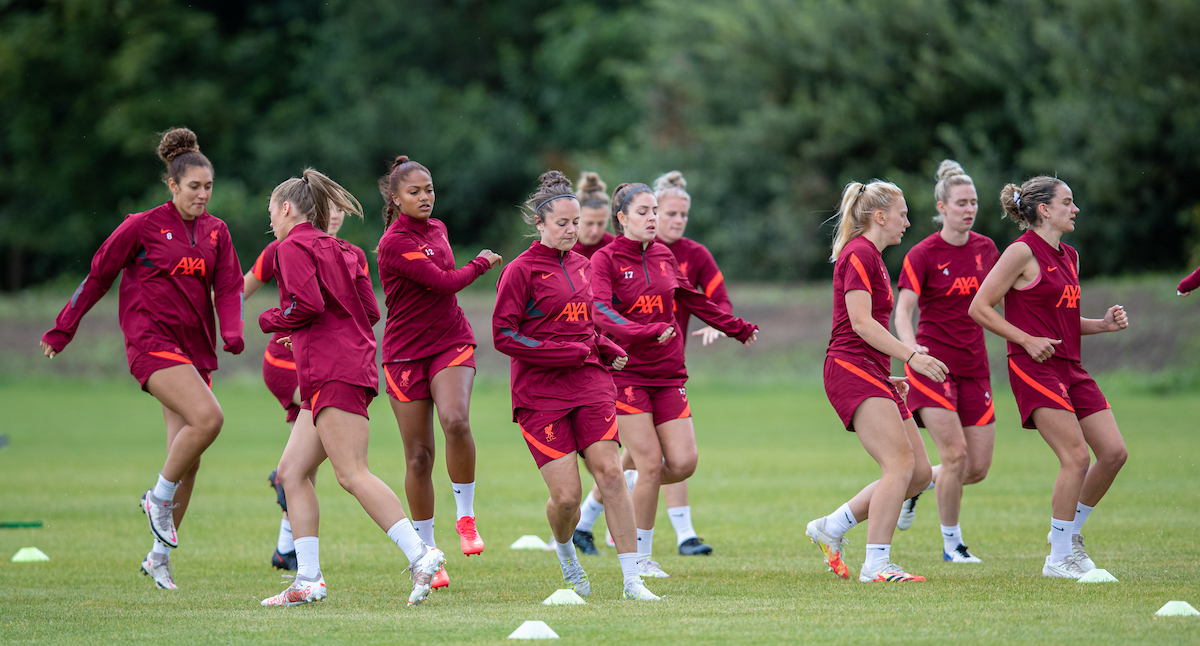 Where they had struggled for a lack of firepower in previous seasons, Rianna Dean was brought in to provide the attacking spark. Dean quickly made her way onto the scoresheet in the second game of the season to secure a 3-2 win against Watford, and it wasn't long before Leanne Kiernan joined her. As we've moved through the season, she has been a key figure in Liverpool's success, with a six-minute hat trick against Blackburn epitomising her impact this season.
Defensive solidity soon followed, conceding just six in the league and two since the second game of the season, with goalkeeper Rachel Laws key to the setup. The team has continued to strengthen, and the addition of Katie Stengel to the squad in the January transfer window proved important as they approached the business end.
Taylor Hinds has been a star from the start, and a change of formation has allowed her to display her attacking abilities. She has been rightly rewarded with a new contract, but when she spoke to The Anfield Wrap last week she made clear that playing with pride and happiness on the pitch is where the success has started.
They have plenty of reasons to be joyful about the season so far. With four games to go, Liverpool Women can win the league on Sunday if they avoid defeat and pick up a point against Bristol City.
There are a few good omens around the match, as it was against Bristol on two occasions that Liverpool secured the Women's Super League title. A win against them this time around would ensure they returned to top-flight football.
This morning Bristol City confirmed that with more than 4,100 tickets sold and five days to go, the game is set to smash the league attendance record for the FA Women's Championship. The club are putting on free coaches to from Anfield to Ashton Gate stadium, and you can buy tickets for the game here.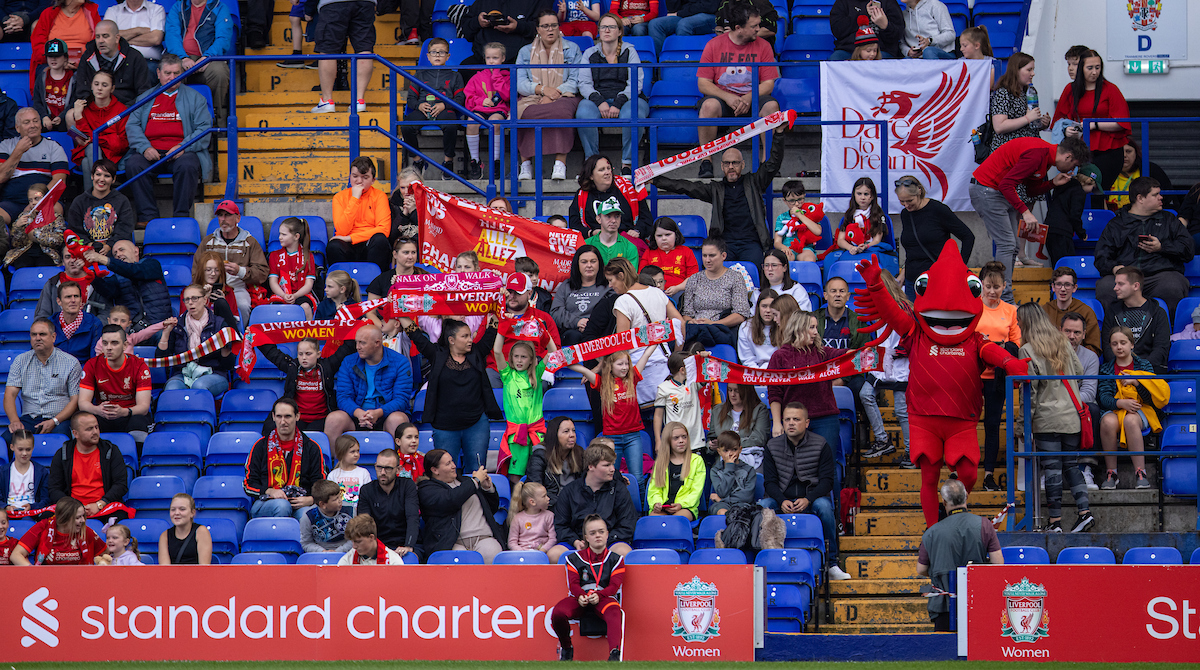 Back on that summer's day in August it would have been hard to predict that Liverpool would be in the position they'd be in now with promotion all but secured in March. The teams around them at the top have rotated, with Bristol and Durham both giving it a good go, but it's hard to argue with Liverpool's consistency.
"There's still a long way to go," says Hinds. "Compared to when I was 13 and seeing how many people are at the game now… It's heading in the right direction."
The growth of the women's game in Liverpool is a microcosm of its emergence across the country. The Women's European Championship final at Wembley could surpass the record for any Euros match for both men and women. More than half of the 700,000 tickets available across the competition have been snapped up in pre-sales, and general sale tickets are expected to go just as fast.
There is a clear appetite for women's football, and this summer will be a celebration of just that. Having followed Liverpool's journey throughout the season, it's clear to see why more and more people are getting on board.
If you can, get yourself on board that bus on Sunday because it promises to be a great day out.
Liverpool Women are on the brink of promotion, and you can be a part of it.
---
Recent Posts: