The situation Liverpool's rivals find themselves is proof that The Reds can afford to be comfortable around Mo Salah's contract situation…
THE grabbing of moments should be talked about more in football.
When you know, deep down, that things aren't correct at the club which holds your heart, but every now and then that sweet relief offers itself like a warm towel when stepping in from the rain.
It's hard to think of these moments when you're in a state of perpetual goodness. First world problems indeed, but this type of scenario doesn't apply itself to a post-2017 Liverpool.
Think more Arsenal at home 2004-5, Manchester United at home in 2008-9 and Tottenham at home in 2009-10. All bad seasons, a European Cup apart, but moments where it all came together out of sheer hopelessness and exhaustion more than anything else.
Liverpool's two bitterest rivals aren't in a good place, overall. Yet we witnessed Everton grab a moment against Newcastle United on Thursday — the old lady rocking. She doesn't rock enough these days.
A week before, Manchester United and Cristiano Ronaldo enjoyed reliving all their yesterdays in a 3-2 win over Tottenham. I watched the game shuffling uncomfortably, unable to appreciate the moment even with the feeling Atletico Madrid would do a number on them a few days later.
Ronaldo at United is Stockholm syndrome meets PTSD. He represents nothing of their future on the pitch, only serving to throw occasional reminders of a time now passed. The time of their lives ebbing further away in all but an occasional real-time memory.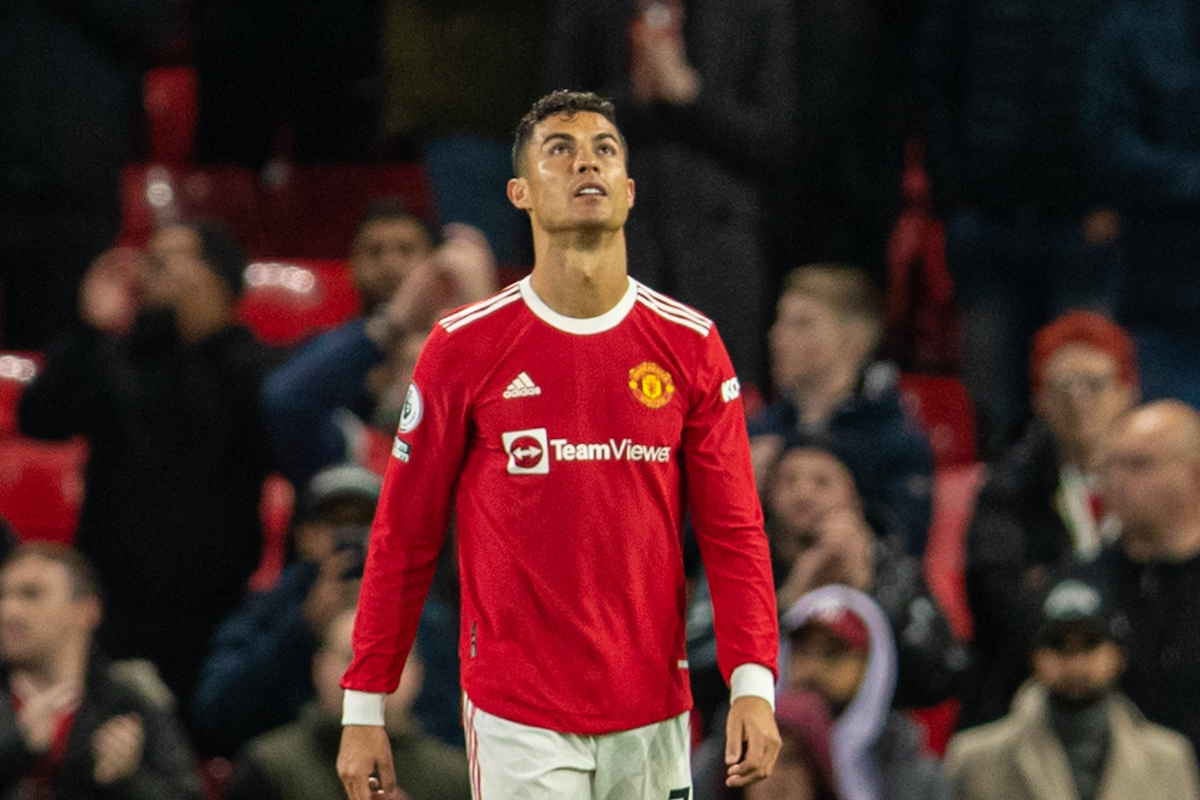 It got me thinking about Liverpool, it got me thinking about Mohamed Salah.
The two are opposing situations. Ronaldo was younger when he left United for Real Madrid in 2009 and had an obvious lure of Spain and Galactico culture to fit his ambitions. It undoubtedly worked.
Salah knows he has one big move left in him. One big contract. But if not Liverpool, where? His situation is far more complex.
The United side Ronaldo left spoke for itself: Wayne Rooney, Carlos Tevez, Rio Ferdinand, Michael Carrick and Edwin van der Sar made them excellent. They were, though, defined by their number seven.
Maybe Arsenal was by Thierry Henry or Chelsea by Didier Drogba, but not in the same way. United had two decades of trophy-winning and commercial brilliance.
They shed the skin of great title-winning sides into new ones so seamlessly. There would be success after Ronaldo, but United now see that as their halcyon. As good as it gets.
Liverpool fans now only look forward with excitement about what's possible. We ponder how this team will morph into the next great one. The future shaped excitingly.
Salah may leave this summer or next, but he won't define Liverpool or be the catalyst for a potential decline. He has been integral to this success yet remains only one component of what Jurgen Klopp has built.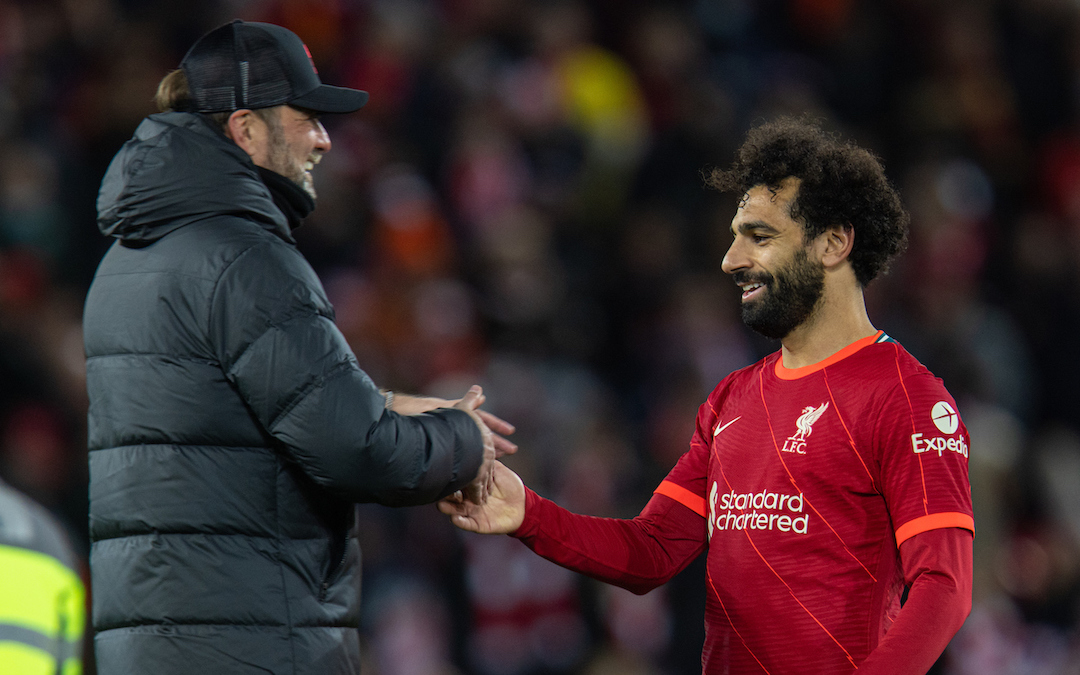 When we eventually look back, it will be a collective of parts which set the basis for a great football team.
Culture is truly the only way a club can ensure success outlives current players. That takes elite coaching, scouting and economic sensibility. Importantly, Liverpool tick boxes here.
Salah has every right to define his appropriate need to feel wanted. If that's by major honours or a salary he deems worthy of his talent, he should absolutely carry through that conviction.
Liverpool mustn't be sidetracked by his situation or indeed his eventual legacy. History always weighs heavier when it's harder to move forward.
United have chosen to reposition past success in front of their eyes with the hope of rekindling. It will fail, they can't see that it already has.
Liverpool and Salah are different. He has an abundance still to offer. The hope is that it's done as part of an ever-improving setup around him.
Manchester United in 2009 had everything. Liverpool had only moments to occasionally grab. The shift has been monumental, so much so that any one player is unable to define just how good this current team is.
---
"Mo is one of the greats, and we have been spoilt with the amount of greats… there's loads of names throughout the history of the club, and Salah is up there with the very best."

🎥 Final Word

1️⃣ Download our app
2️⃣ Enjoy FREE tokens
3️⃣ Watch

👉https://t.co/yTcwWTZN7t👈 pic.twitter.com/rMFq4sJplN

— The Anfield Wrap (@TheAnfieldWrap) March 15, 2022
alah
Recent Posts: