Liverpool are grinding their way to glory and that's a trait that can topple more teams this season
HOPE no-one had anything nice planned next month. If you did, it's probably about time you started to cancel everything. If you thought the fixture list was packed before, let's take a look at April before we go any further. 
Watford at home in the league, followed by a European away against Benfica and a big visit to the Etihad, then Benfica at Anfield, and Man City again, this time in the FA Cup. 
Oh, then there's just a quiet week hosting Manchester United and Everton at home, before travelling to Newcastle.
Beat Benfica, and there'll be another Champions League game to sandwich in between those last two fixtures as well.
A lot to get through, but that's what you get when you're fighting on all fronts come March with one trophy already in the bag. 
https://twitter.com/TheAnfieldWrap/status/1505824265890902020?s=20&t=IZZRLwjK2Cosvg7QhKJQVQ
The fact we're at this stage of the season with it all to play for is why any major criticism directed towards the squad is unfounded. Liverpool have been accused of getting through games by the skin of their teeth, grinding out results, and just managing to scrape through. 
But is grinding out results really such a bad thing? In reality, it might just be the key to our success. The FA Cup win against Nottingham Forest marked our 15th win in 16 games. It is quite frankly ridiculous form for a team that is having to dig deep into the squad to ensure everyone is fit and firing. 
Already 29 players have been used in the FA Cup across the games with Shrewsbury, Cardiff, Norwich and Nottingham Forest.
Granted, the game against Forest could hardly be described as champagne football. Diogo Jota's performance epitomised the fixture; difficult moments, missed chances, a lack of cutting edge in stages, but then the necessary quality, a goal and all else was forgotten. 
Those moments of class are what so often separates us from other sides. Just when the opposition starts to think that they have a chance, one pass or shot on target changes everything. Thiago's pass that cut through a strong Arsenal side was one example of that, and Jota's goal on Sunday was another. Coincidentally, it came just minutes after Forest had their best chance of the game and the semi-finals flashed before their eyes.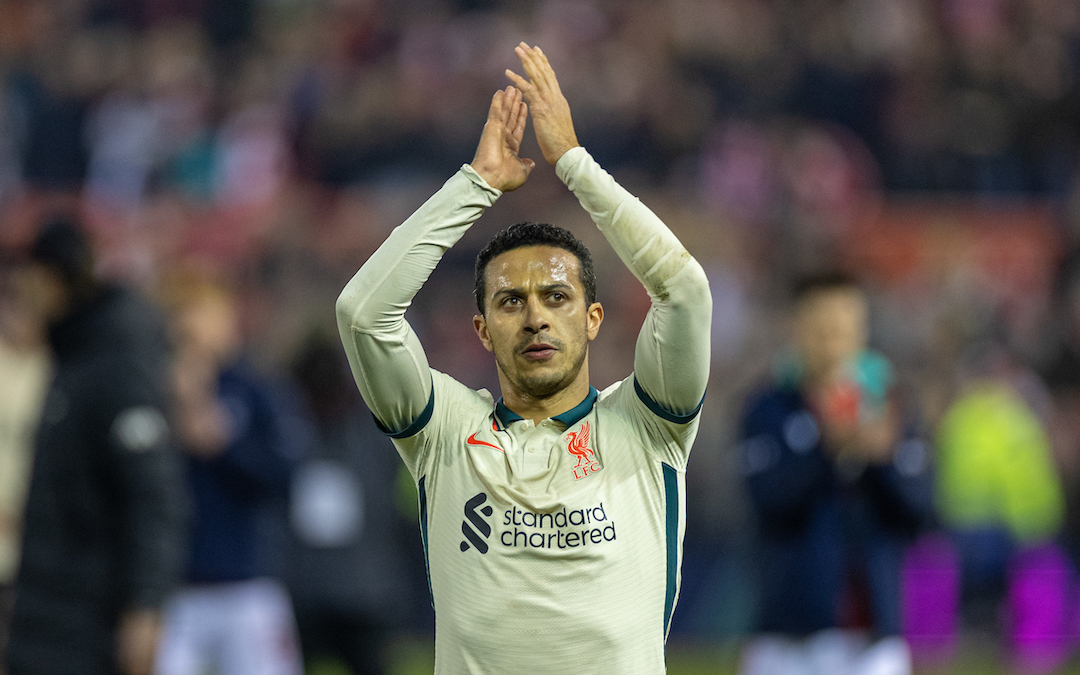 Performances haven't always been perfect, but do we really expect them to be? At points last year we were begging for the team to simply grind out a result. Even this season The Reds have struggled with just that at times, letting two-goal leads slip against Brighton and Chelsea.  
"We won the game and that's all that counts," said Klopp in his post-match press conference. "You just have to get through and now we're in the semis and that's good." 
Simply hanging on and getting through without conceding are key skills for a team looking to win it all. The defence has been integral to this, keeping 17 clean sheets in the league already this season, two more than the year The Reds won title number 19. 
Virgil van Dijk is undoubtedly the spine of it all, but the players alongside him have shone, too. Witnessing the levels Joel Matip can reach with a sustained period of fitness has been a joy, and the performances we've seen from Ibrahima Konate have instilled confidence for the future. He looks so calm on the ball, and it's great to see him driving forward more in attacking play. The perfect partner to van Dijk. 
Other squad members have also impressed. Joe Gomez covering at right back should never be compared to Trent Alexander-Arnold, but his ability to track back with pace and get involved in attacking moves impressed.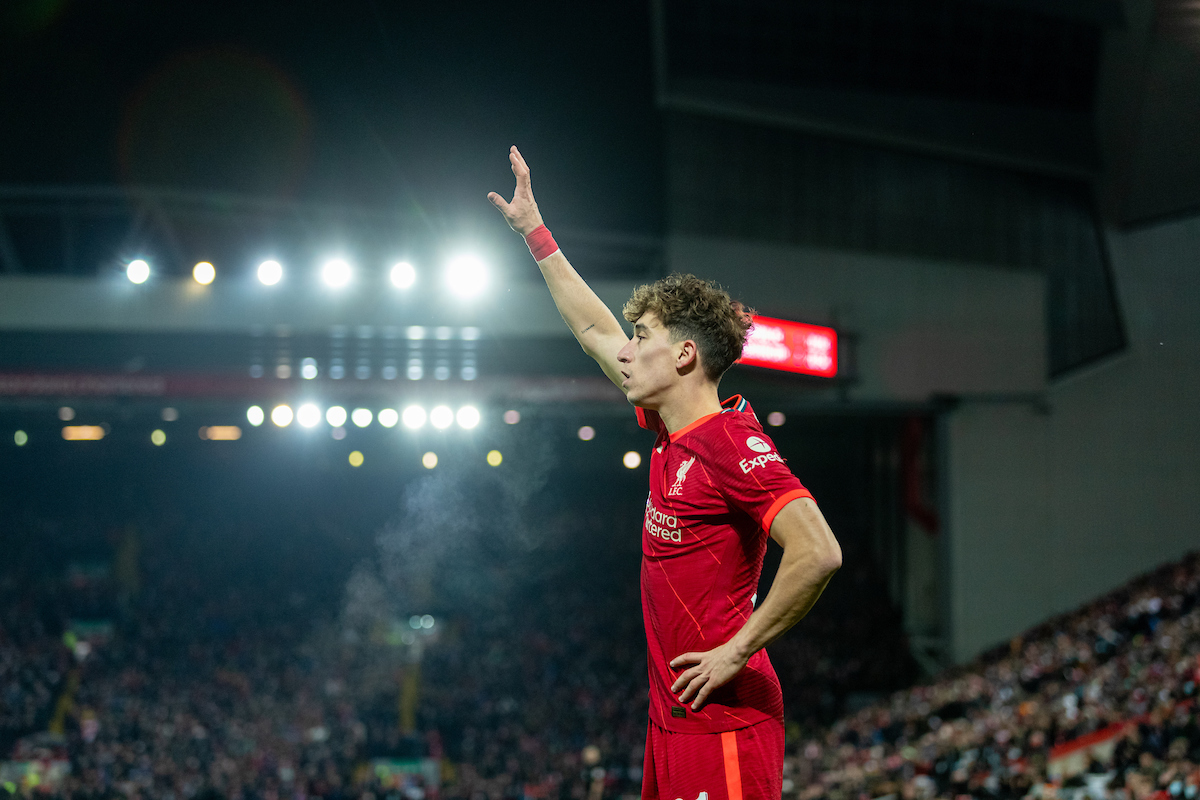 Kostas Tsimikas, too, proved once again to be the perfect stand-in for Andy Robertson, highlighted by his assist on Sunday. The Greek also left Nottingham with the most touches, tackles and interceptions from anyone in a Liverpool shirt. Not a bad evening's work.
Expecting 10/10 performances game in, game out puts enormous pressure on the peripheral players already fighting to prove themselves. They will be vital as we move through yet another busy period, and we should celebrate all their individual and team wins with them. 
"It's not all enjoyment, it's just hard work. Tonight was not a night where we flew through the game." 
It might not be all enjoyment for them, but it certainly should be all enjoyment for all of us. 
Two weeks off now, and then it's on to the serious business. Whether Liverpool win 5-0 or come away with a hard-fought victory, this season is gearing up to be one to remember. 
---
https://twitter.com/TheAnfieldWrap/status/1506311542534557708?s=20&t=IZZRLwjK2Cosvg7QhKJQVQ
Recent Posts: