While bigger transfers took place at Liverpool in January, the Nat Phillips story shouldn't be forgotten and should make supporters proud…
FA CUP weekend, and all eyes on Liverpool's return.
New signing excitement, a potential Harvey Elliott return, more Wembley possibilities abound.
A Sunday midday fixture is enough to kill even the most anticipatory of souls.
Football should provide all of us with relief from the crippling anxiety of energy costs, governmental shitshows and ballot results. So go on and have your cake and indulge its sweetness for the entirety of the weekend, you've earned it.
Liverpool apart, there's plenty on offer. Fabio Carvalho playing against Manchester City, Frank Lampard returning to his Conservative heartland of West London with Everton, and a potentially good game in Brighton versus Tottenham.
Despite the fractious nature of life and the need for weekend solace, I doubt there will be many going strong on Sunday evening as Bournemouth take on Boreham Wood at The Vitality. Perhaps there's reason we all should, as Nathaniel Harry Phillips steps out onto the pitch as a Cherries player for the first time.
Liverpool's rare foray into transfer deadline chaos — something which felt like being present at an ayahuasca ceremony as it went from slightly trippy to completely nauseating — left everyone searching only for key takes.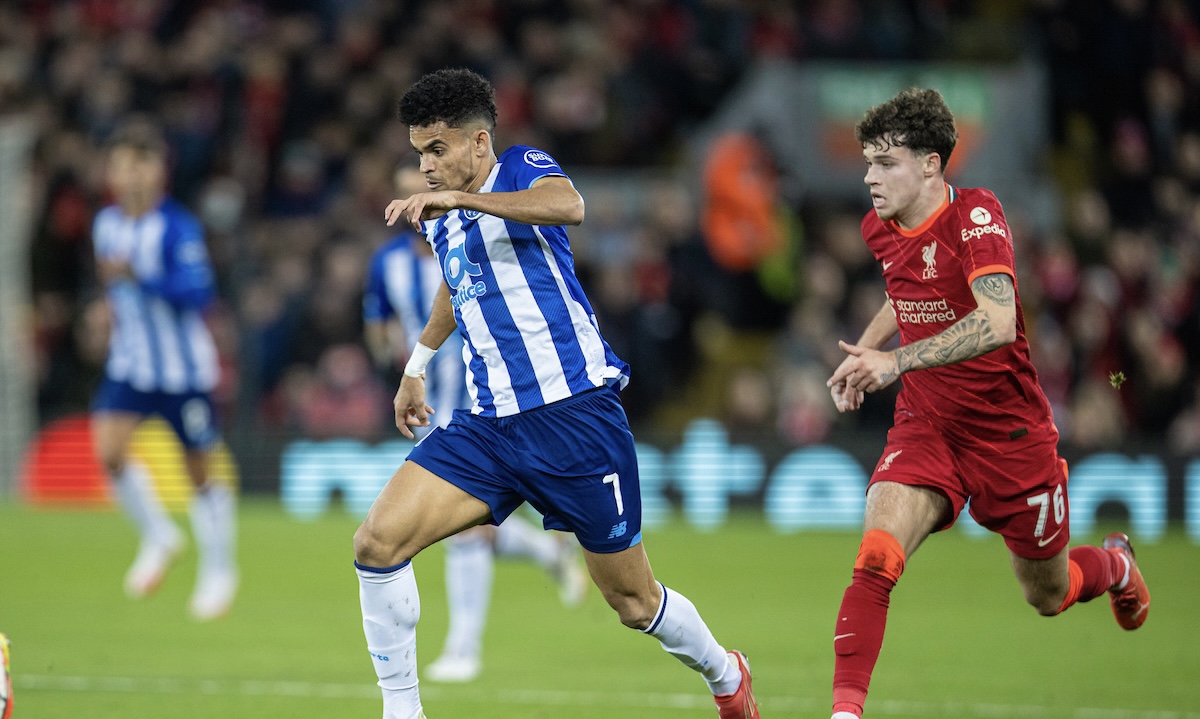 Buried in all the registration and tribunal chaos of Liverpool's negotiations with Fulham, which was seemingly handled personally by Kendall Roy himself, was Phillips' loan move to a club currently third in the Championship.
I adore the story of Nat Phillips. We should all do. The original "strong, silent type", our very own Gary Cooper (whatever happened to him?).
In many ways, he's Jurgen Klopp's greatest success story. A player who arrived with only training value transformed into the fella who Cruyff turned his way out of the San Siro. Someone who would not have got the call if technology meant mannequins could be mobile and lash their heads on anything that moves.
Last season was a turgid halt to the progress we'd witnessed by this manager and team. It was increasingly difficult to see any positives, yet Phillips was arguably one of the biggest.
We got to see his development reach Premier League levels of competence. He outperformed the league average for passing (87 per cent to 86), xG buildup (0.67 to 0.42), pressures (10.91 to 8.02) and, of course, aerial wins (73 percent to 66).
Considering that Phillips was a periphery figure who was reserved only for cup ties and the breaking of glass we witnessed in 2020-21, that is some progression.
What shines through brighter is his attitude. Consistency in his desire to be committed and learn. That desire for self-improvement goes a long way at this club. Klopp stated he would sign him for any club he's managed and I believe him.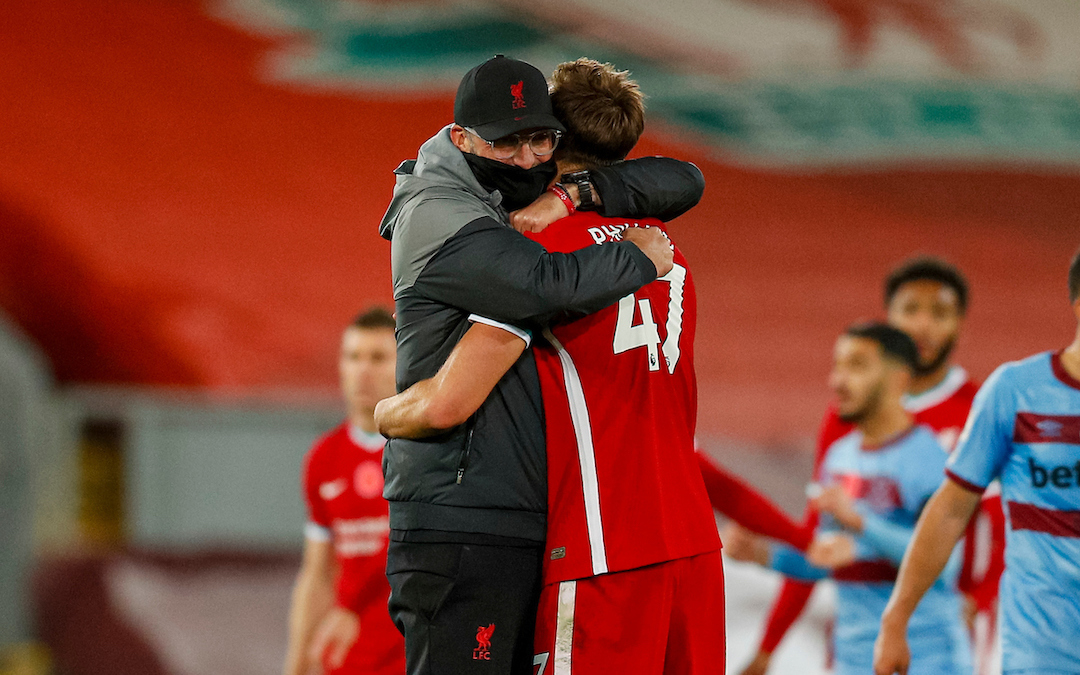 We look at this team and time and think of those visibly leading the charge. The memoirs of what Liverpool is built on should hold a chapter for the Adam Lallanas and Phillips of the world — those who committed themselves to bettering the standard every single day. That undoubtedly goes some way to what happens at the weekend.
What's next is still uncertain. Phillips' deserves to be playing in the Premier League and I hope this move gives him that platform next season.
His destination shouldn't be lost in its purposefulness. Liverpool like how Bournemouth operate. They have loaned and sold players there because they believe it's a solid destination for their development.
He could still play for Liverpool again. If he does, look at his name and see how a sense of reassurance and calm engulfs you and think of what an incredible journey he's been on and what this Liverpool has truly achieved.
Quite rightly we're in the business of trophies, but now and again there's a personal story which displays the true scale of what we've witnessed under this manager.
A story we should all be proud of and one we should all champion from afar.
Good luck big fella, you'll be absolutely fine.
---
Recent Posts: