Celebrating the unlikely lads who have lit up Liverpool's League Cup run and the spirit of the squad that extended into the final at Wembley…
THERE'S a graffito near me that I've never noticed before until yesterday morning. It simply reads: 'Have a nice day.'
I needed that. It was the morning of a cup final, and I was looking for clues and hints. I wanted to settle down and think logically about what was to come but it wasn't working. I tried to calm down and all external voices were welcome. Then some indeterminate soul with a spray can reached into my heart from somewhere in the ether and sort of told me it was going to be OK. As a ludicrously superstitious Red I was buying it, buying it in spades.
I had a nice day and then a great night. One fraught with panic, shouting, a near fight in my local (he wasn't worth it) and a lot of strong views on Stuart Attwell, but a nice day all the same.
I mean, where to start? How about Virgil van Dijk's pen? I sat back and rubbed my chin as he strode up the pitch, trying to work out just how many he's taken over his career and panicked with every nanosecond which passed without data.
That's the weird thing about penalties. With every fresh sighting of the new taker comes a ton of useless views and feelings. It was the same when Harvey Elliott stepped forward. You can sense the story. Young lad, first final, back from injury and a promising career ahead. The Gods wouldn't like that, so he was bound to… Nah, that's not happening. Battered it past A Reasonable Aga (Copyright: Adam Melia) in the Chelsea goal and had a big shout at our end. One of the many highlights.
But Virgil's? That was art. It should hang in the Louvre.
Aga stands too close to one post to show the absolute contempt he holds for him. Go on, then. You can have the goal and I'll still save it. How about a foot from your hands, dickhead? How about there? Watch it on telly later and you can see where it went because you won't see it now.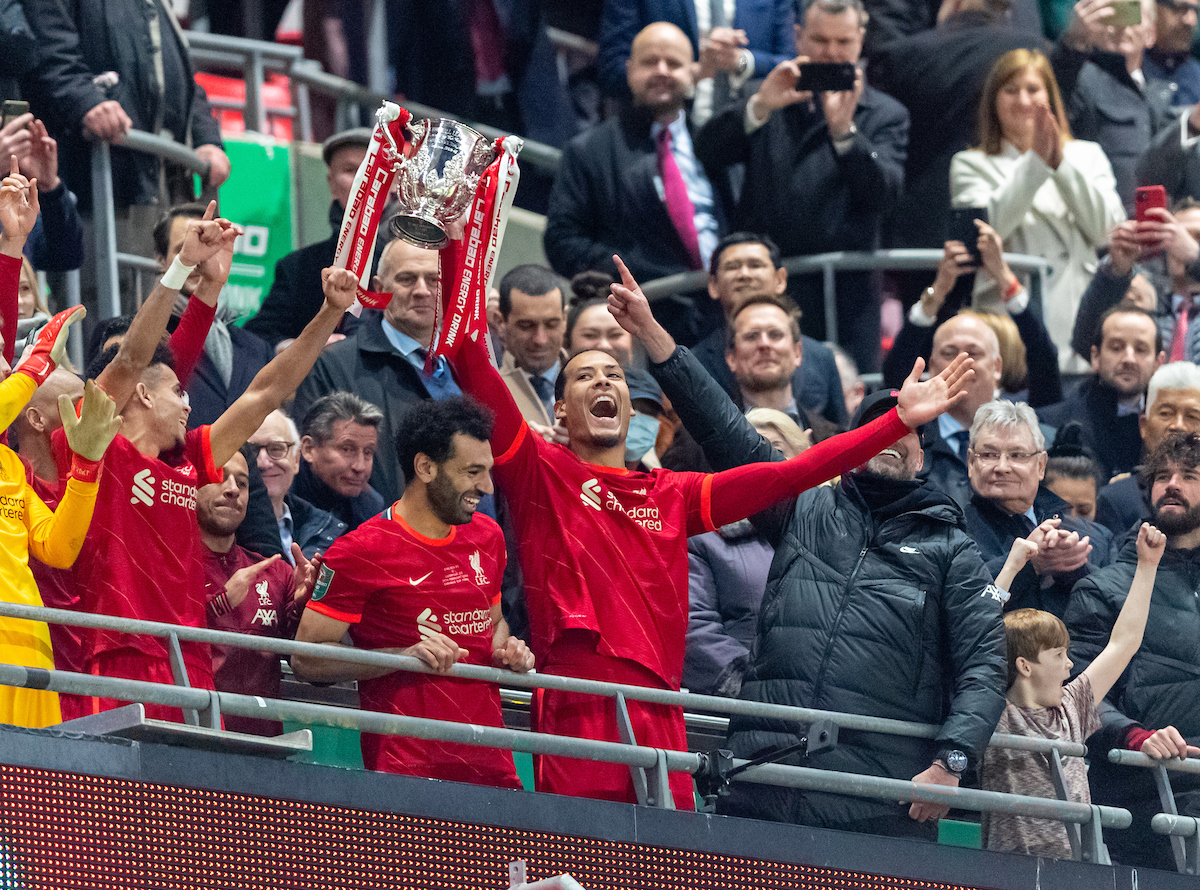 You can't tell if he actually calls him a prick, but that look was hardly one of sympathy.
Hang it in the National Gallery, the Walker Art Gallery, my front room. Those are the moments where you know doubts are useless.
No one stood down. No one sat on the floor and thought that it wasn't going to be our day? Ibou Konate? I was still thinking about how he's going to hit it when he was strewing roses from his top hat into the stand. 'Hope you enjoyed that. Thanks for all coming out today.' No pressure there.
But the day was nothing but pressure. Chelsea started brilliantly and we couldn't get out for a while. Then the worry boiled away. It was only the goal that eluded us. Same for them too in that respect. They're an irritant but they're good. They were also flawed and those tight games are often decided on one call.
Danny Baker used to have a feature on his Radio 5 Live show where he encouraged individual supporters to stand and shout 'nothing can go wrong now' to those around them solely so they could taste their derision for testing the Gods. In a game of balances, you do not tempt fate. Thomas Tuchel saw genius in the game and threw everything into it.
Taking their keeper off for penalties, and for a lad who once refused to come off the pitch in a League Cup final, was grandstanding at its finest. It was also a massive case of shithousery. Mendy was magnificent in that game, as Sadio Mane and Virgil will testify, and to take him off because you think a worse keeper is better (and possibly more of a gobshite) is an appalling act of management. What does Mendy do in training next week? 'I've made a great save, boss. Can you stick Kepa on to take the goalkick?'
My mate Gareth suggests a new shirt for Kepa next season with the word 'Hubris' above the number 1.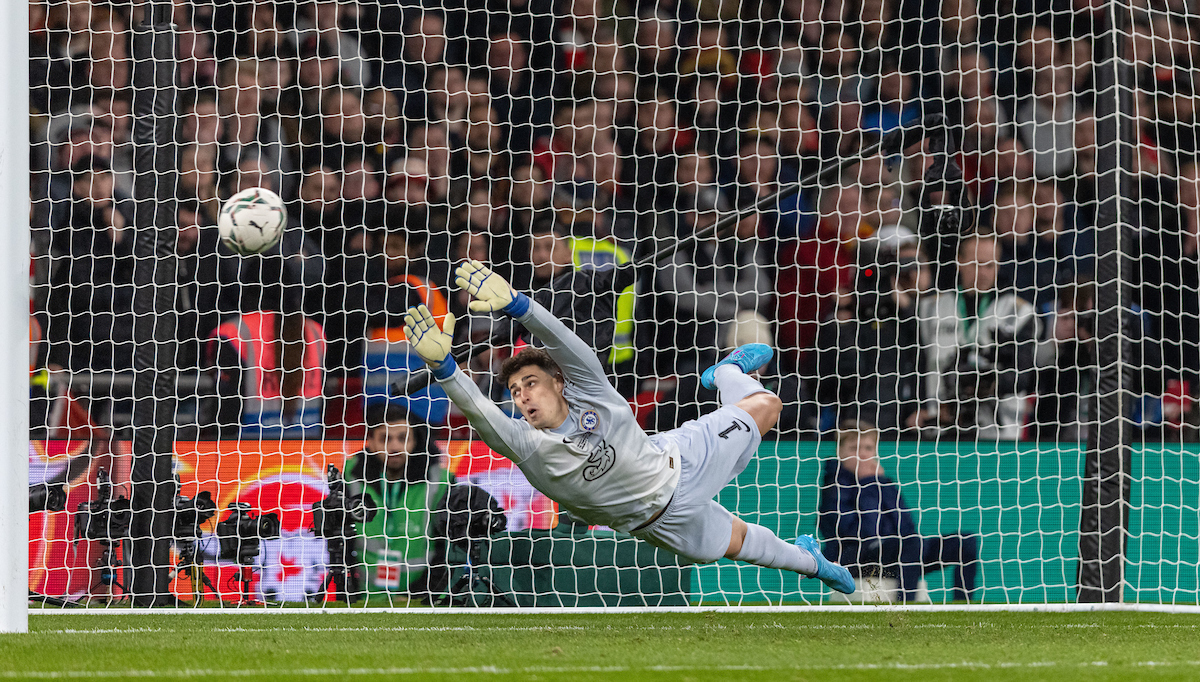 He wasn't alone though. Why the hell did Reece James think it was a good idea to shush the crowd when the entire world knew there's a good 10 minutes of pens to come? Maybe he saw a graffito near his house which read: 'Shush them and they will be shushed.'
I mean, it's like telling people to calm down when they're furious. It never works. Shushing someone never results in actual shushing. Strange.
Was that decision an example of 'mind games' or just overconfidence on Tuchel's part? Maybe it's because Liverpool sides have crashed a bit at that sort of thing in the past.
But that was the past. This side doesn't bend. If this thing needs extra time, then penalties and the entire first team to score theirs then that's what it'll do. The absolute stugots to do that. Bollocks like breezeblocks. As frightening as it was impressive.
Ultimately, it's all about faith. Jurgen Klopp too made a big call with his keepers but his was more than justified. We're so lucky with the stories this team creates. Three years ago, the unlikely hero was Divock Origi, but you only get a few of those stories a decade. Today it was Caoimhin Kelleher. No showboating, no histrionics, no cockiness. Just saves and a hell of a pen.
He let no-one down and nor did any of his teammates. They were excellent and professional under enormous pressure. They kept going until one mistake sorted it. Balls of steel.
And it's no longer just the first team. If it proves one thing it should be that supporting individual players over the whole squad is foolish. All through this campaign they've done their part. Naby Keita wasn't playing then he was mixing it with Kante in the centre circle. James Milner may be knocking on a bit, but he took the ball from them time and again and kept things ticking over.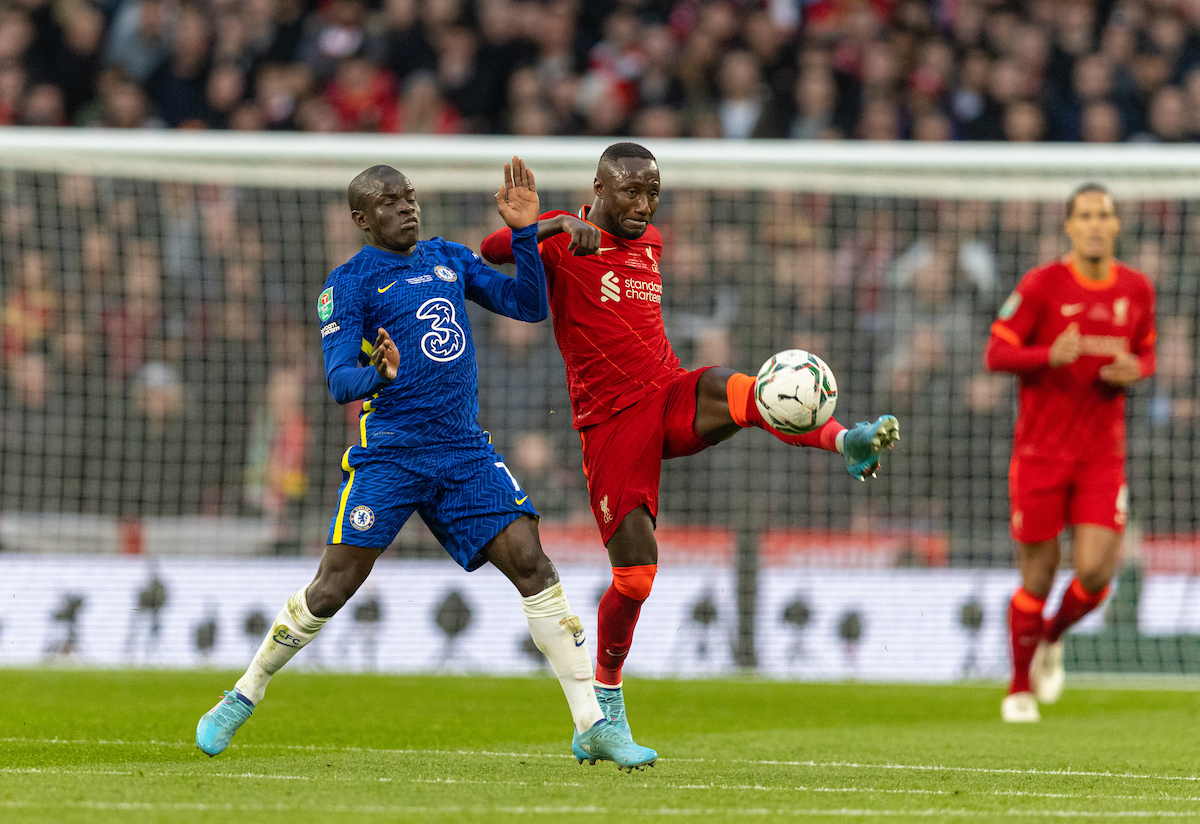 Taki Minamino didn't get on. A shame as it was he who started this whole thing off at Carrow Road along with Divock. Then there was Kostas Tsimikas, Alex Oxlade-Chamberlain and the rest of them. All stood up. Two down at home to Leicester? Nah, not having it. A wasteful first leg at home to Arsenal? There's always a second and it isn't over yet. We won't let it be.
Won the thing.
It may be Caoimhin's final and no one can begrudge him that, but yesterday was about all of them and the absolute faith they have in themselves and in each other.
Sure, the League Cup is the lowest grade trophy, but we've just beaten the European Champions to do it along with Leicester and Arsenal along the way.
This is a Liverpool side which is always just a little bit better than we think they are. That's what Jurgen's created. That's what those lads have done.
One trophy down. Have a nice day.
---
"Everyone played their part in winning this trophy."

"You see in the celebrations at the end, they're made up for everyone. There was a real feeling of *this has been all of us*."

1️⃣ Download our App
2️⃣ Enjoy FREE tokens
3️⃣ Watch the PMP

📱👉https://t.co/yTcwWTZN7t👈📱 pic.twitter.com/W7Xzd7UkNE

— The Anfield Wrap (@TheAnfieldWrap) February 28, 2022
Recent Posts: