Liverpool have long had an issue with finding quality keepers, but in Alisson Becker and Caoimhin Kelleher they now have two high-level options…
BAILING your mates out is one of the more subtle themes in life.
There are reasons for this. Being bailed out suggests some sort of failure on the part of the bailed. Nobody wants to embarrass their mates. We see it happen on every rung of the societal ladder with some scenarios more acceptable than others.
Liverpool have been bailed out by their number one goalie more often than they should lately and I can accept this. Frankly, I can accept everything about Alisson Becker. A maverick of a man. A rebel in the face of opposition forwards.
Liverpool's number one is incredible. Since his arrival at Anfield he has managed 56 clean sheets in 120 appearances in the Premier League. In the same amount of time in the Champions League he has 14 clean sheets in 31. These are remarkable numbers.
We can caveat this by reminding ourselves that for large periods here he has had the world's best centre half playing in front of him, who arguably makes the lad playing next to him the world's second-best centre half. Having such a defence will naturally garner an improved overall defensive record.
Despite the above having material contributions to the success of Alisson Becker as a Liverpool goalkeeper, in some ways it raises notions that your goalkeeper is somewhat detached from the rest of the team and is some sort of footballing anomaly that is separate to everything else going on in a game.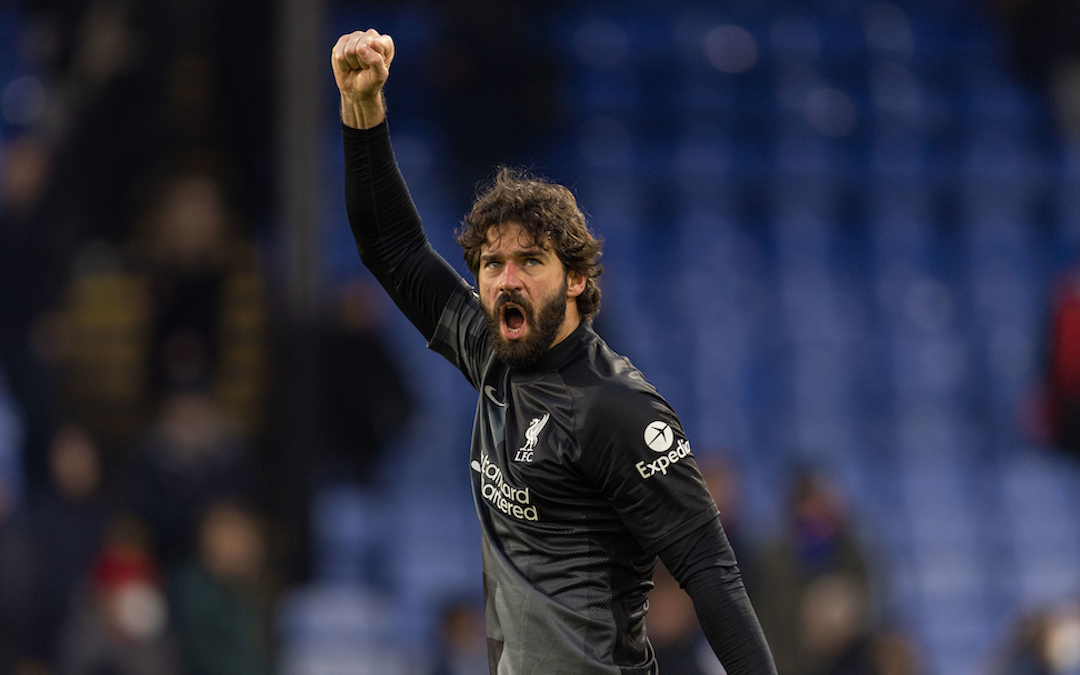 This idea drives me crazy. "If it wasn't for Alisson," is a phrase that needs to be confined to somewhere that I can't hear or read it. Alisson Becker is paid, almost as handsomely as he is, to make big saves and provide big moments when called upon.
When called upon is the big thing for me here. I don't necessarily want him to make big saves all the time because this would allude to the likelihood that the rest of the team aren't doing what they should be. Keepers are there to primarily bail the rest of the lads out when needed, and Alisson has done this on many occasions in key moments.
But he isn't the only one.
Since his introduction to the first team, and his emergence as Liverpool's second goalkeeper, Caoimhin Kelleher has grown in confidence. His confidence is now my confidence, and whenever I see him starting for Liverpool, there isn't a part of me that feels dread.
The 23-year-old Irishman is assured, calm, and capable of distributing the ball effectively with his feet in line with Liverpool's buildup play, partly thanks to stints as a striker and midfielder in his schoolboy days.
Kelleher's Champions League debut in a 1-0 over Ajax in 2020 was described by Jurgen Klopp as "top, top, top". Since then, his performances have been largely outstanding with a solid display away at Chelsea in a 2-2 draw, and Carabao Cup heroics that have seen The Reds off to Wembley in February. It has already been confirmed by the manager that he will start the final, fitness permitting.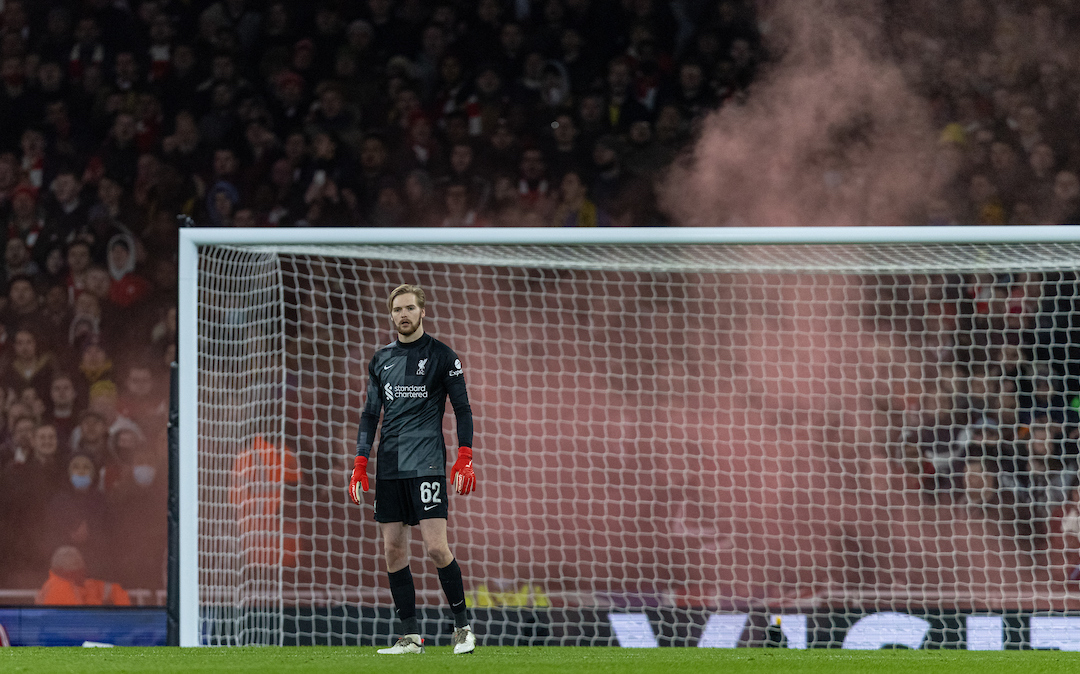 In Alisson and Kelleher, Liverpool have two goalkeepers at ideal moments in their respective careers that can offer exactly what the club needs: a world class starter in Becker, and a young and hungry understudy capable of producing solid performances in Kelleher.
It has been an age since the depth in this position has been one worthy of the club's stature. In fact, in my lifetime — with maybe Pepe Reina aside — Liverpool have struggled to recruit effectively between the sticks.
Liverpool have shown they are planning seriously around their goalkeepers in the present day, and Klopp has previously stated "we want to create our own goalkeeping philosophy".
The contract extension of goalkeeping coach John Achterberg, and the introduction of former Brazilian goalkeeper Claudio Taffarel to the coaching setup at Kirkby, represents Liverpool's position on the importance of building on the foundations of recent goalkeeping success.
For now, Liverpool have already got a couple of options in goal that can bail their mates out should they find themselves in trouble as the season wears on.
We shouldn't worry about that, though. It's what they are there for.
---
Recent Posts: