On the day Philippe Coutinho secured his return to the Premier League, Jurgen Klopp may be looking back before pondering his own future…
I'M writing this before Peter Krawietz has taken press conference duties for Liverpool's FA Cup tie with Shrewsbury Town on Friday.
As things stand, the game goes ahead, but that's the least of the Friday scandal.
Philippe Coutinho has just gone to play for Steven Gerrard, Kieran Trippier thinks Newcastle United's badge is its shirt-sleeve sponsor, and Manchester City seem to have decided to hold off on their COVID-19 outbreak until FA Cup third round weekend.
Strange days indeed.
Undoubtedly, should Liverpool's tie with Shrewsbury go ahead, it will dominate the circus early into next week. That the muleta was red is really starting to look like no accident.
Anyway, Neil wrote on this better than I ever could yesterday, and I don't have the energy to re-entertain its weirdness.
Doing this column on Friday offers me a sense of rumination after the week had. Often, I'll start writing with no other intention then to reflect and see what shape it takes.
Today is no different, but there is a point I want to make down the line, stay with me.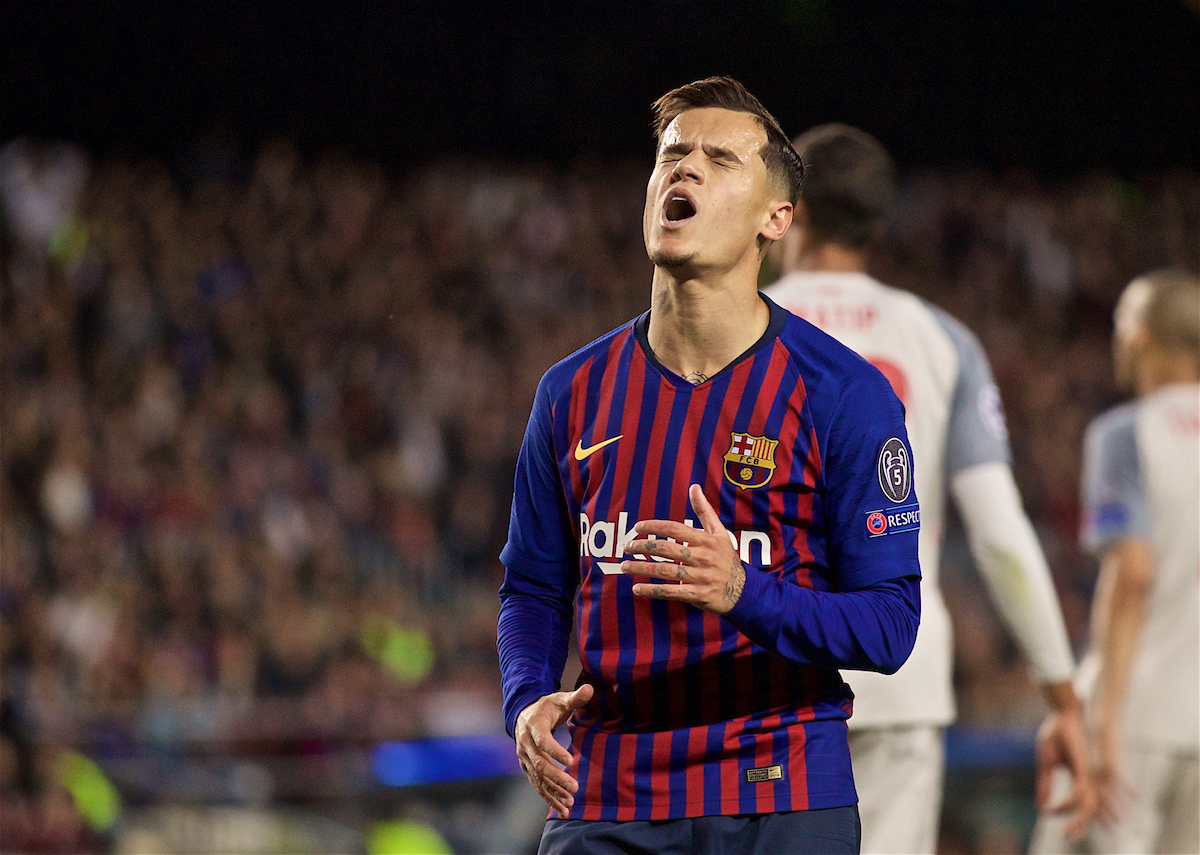 Firstly, Coutinho. A deal so perplexing yet believable I'm transported back to January 2018, when Virgil van Dijk headed home an FA Cup derby winner and the Brazilian was getting weird photos taken watching the game on a jet to Barcelona.
A prized commodity — all £142 million pounds worth of him. Those at The Camp Nou were certain they'd unlocked the next dazzling and effortless generational talent to add a dash of razzmatazz to the brand.
The thing is, Coutinho was that good. He had the Premier League on a string — Liverpool were making it work with him as an eight in line with their newly formed front-three.
Would he have ever got that statue Jurgen Klopp spoke of? Probably not, but the point stood and my word has it come to be proven correct. A player with a calibre once so high signing for Aston Villa now feels like he left Liverpool a decade ago.
It was five years.
In that time Liverpool became Champions League and Premier League winners. Coutinho won honours but lost a home. We should all wish him well, especially as he and Gerrard head to Goodison Park soon.
Despite the transfer carnage which constantly surrounds this club, Coutinho leaving didn't negate any sense of feeling that Liverpool had a plan and that plan following its most natural path.
Interesting then, as we sit here in January 2022 with postponed fixtures and Covid disruption veering The Reds off their title challenge for the second season running, to ponder those long term aims and objectives.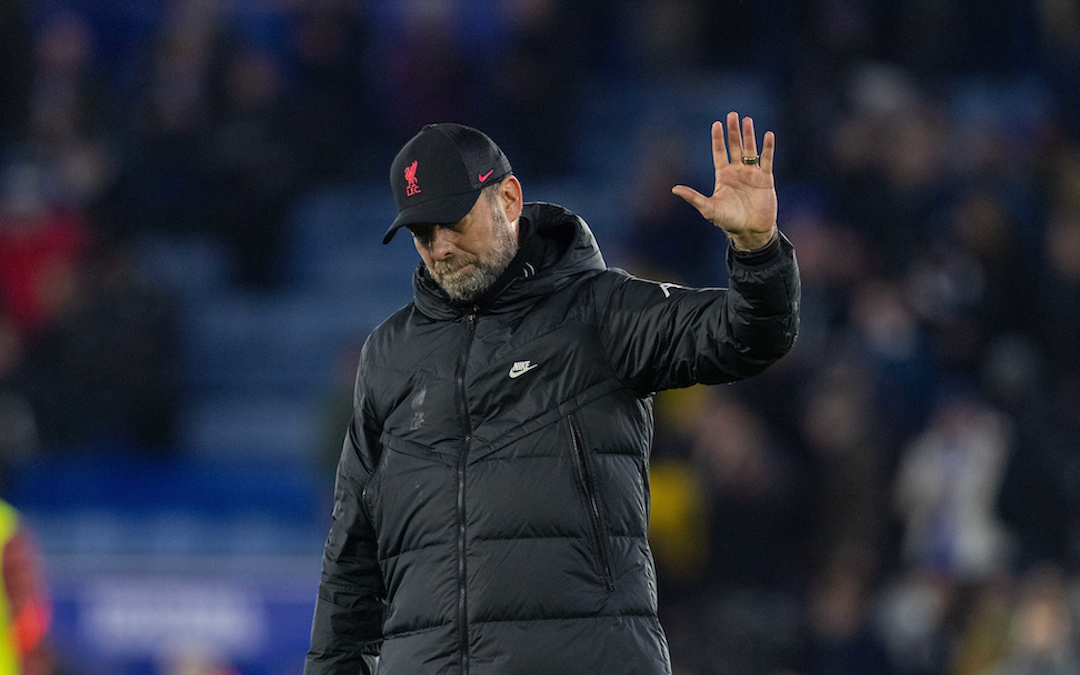 Klopp is a meticulous planner. There are unknowns he would have factored and accounted for, but a pandemic so devastating on day-to-day life was and continues to be unescapably detrimental.
Yes, the shouts from the circus are that everyone was impacted by Covid, but Klopp and Liverpool played with a different deck. They needed every last strand of capability and a bit of luck just to compete.
They did, and they can again.
But now we're at a crossroads. A squad in need of something different is approaching soon. The summer of 2024 will be here quicker than Coutinho went from Barcelona to Villa.
For the first time I'm left wondering if this Liverpool manager will go back on his word of walking away on this date. Part of me hopes he doesn't stay — that he disappears into the Alps, skiing and playing tennis. His booming laugh ringing out for those lucky enough to hear it as he sips a beer.
However, he planned for a blitz of Liverpool success so meticulously that he would be right to feel robbed of what is approaching two years of this chaos and disruption.
The perception of time robbed can change the most determined mind. It could force a change of heart that many would welcome.
Klopp's greatest pull will be the thought of what's been denied. Philippe Coutinho, for different reasons, might be having similar feelings today.
---
Recent Posts: