With Mo Salah's contract frustrations rumbling on and the Liverpool unrest around it growing, should FSG's approach be questioned yet again?
PLAYERS' contract negotiations have always worried me.
Michael Owen is responsible for much of this. In the latter days of the 2003-4 season, he swore to anyone and everyone that everything was sorted and he'd be signing a new contract once he'd finished off his hoovering or something. However, as the weeks passed and Madrid began to flutter their eyelashes in a sordid leer, it was obvious what was going to happen.
A paltry £8m and Tony Nunez.
But that's only from the player's side. It's even more concerning when the club makes out they'll get right onto tying up that megastar deal once they've taken out the bins.
Last week, Mo Salah told the press that he had stated his terms, that they weren't 'crazy' and that he wanted to play for Liverpool. It's rare to hear such candid talk from a player locked in negotiations but being in Cameroon rather than Kirkby probably helped loosen his tongue. The main thing is that he wants to stay and the ball is firmly in Liverpool's court.
So deal with it, Liverpool. Deal with it quickly. Why aren't you dealing with it now? 
Club officials and football administrators would argue that it's not as easy as that. There are numerous factors in play. Mo Salah celebrates his 30th birthday in June and this is probably his last contract at this level.
His terms may not be 'crazy' for him but maybe they are to the owners. Maybe they could save a bundle on selling him on for 180 million and then use the cash to build a new, even better Mo Salah for sod all.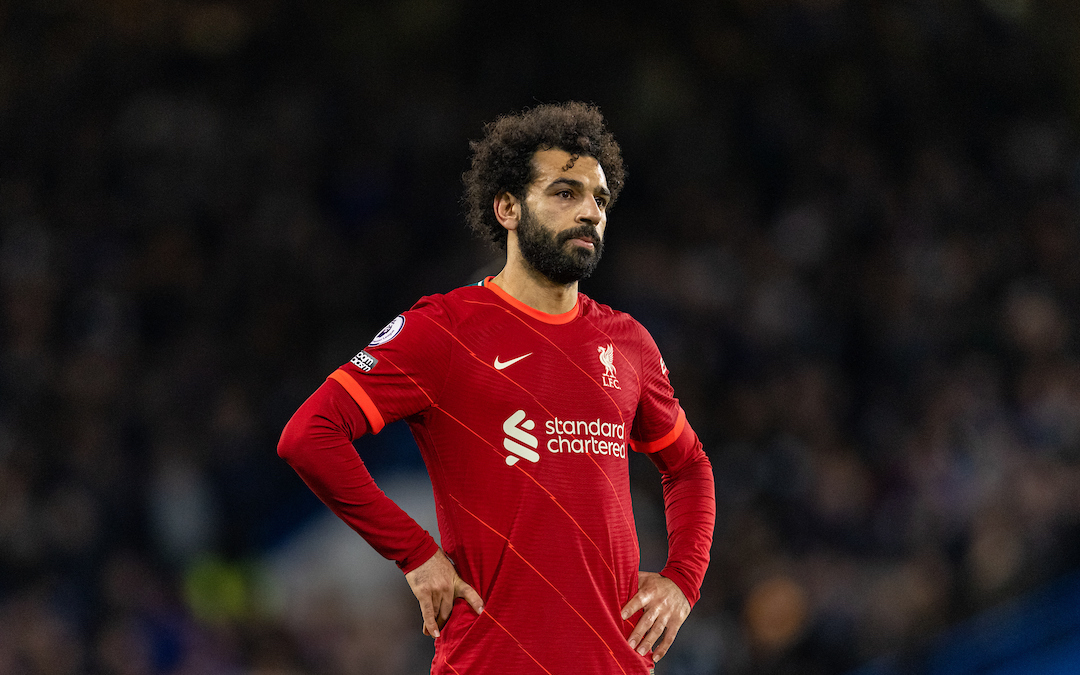 And it's this which irritates me most about our owners and with business people in general, when they lower their muddy hands into the hearts and mental health of the fans. The idea that you can dismiss one footballing genius and readily create another.
Mo Salah is the best footballer in the world. He just is. Show me other candidates and I'll show you my back. I'm not listening. Sorry.
Only one club in the world can have the best player in the world and when that's us, we do all we can to maintain that situation. Keep your 180m and your Diet Mo. You look after Mo Salah and pay the going rate for him. All other factors are irrelevant if you want Liverpool to have the best players. If you can afford him, you pay it.
And they can afford it. Liverpool are a cash cow and, though they'll never have enough money to make them truly happy — what firm of venture capitalists can — they can afford Mo Salah. No, I don't have their end of year accounts to hand to prove that, but I can think we can agree they've hardly spent like drunken sailors on players for us of late.
There's a danger in failing to add to the squad. Let's go back to February 1970, when The Reds faced Second Division Watford at Vicarage Road. Our lineup contained the greats from the '70s, with Ian St John, Ron Yeats and Tommy Lawrence forming the spine of the team. We were favourites to go through on reputation, but we went down to a humiliating 1-0 defeat thanks to a Barry Endean goal.
Sidenote: I've just learned that Mike Walker was in goal that day. According to a phone-in last night he was the worst Everton manager in recent history until…
Anyway, it was a wake-up call for Bill Shankly. Those lads had just won our first FA Cup five years earlier and are considered heroes to this day, but the great man knew what it meant. The starting 11 was old and needed renewing. Those three players, along with Bobby Graham and Ian Ross who also started that day, were soon sold. The new Liverpool saw places for Steve Heighway, Kevin Keegan and John Toshack. The great side of the 1960s slowly morphed into the greater side of the '70s.
Eight of the starting 11 for the final in Kyiv against Madrid nearly four years ago are still Liverpool regulars. Only Lovren and Gini have moved on and Karius is… Well… Karius. This Liverpool are getting older together and, though continuity can be a good thing, there'll be a day when we suddenly need six new signings for the opening fixture of the season. That doesn't always work. See August 2011.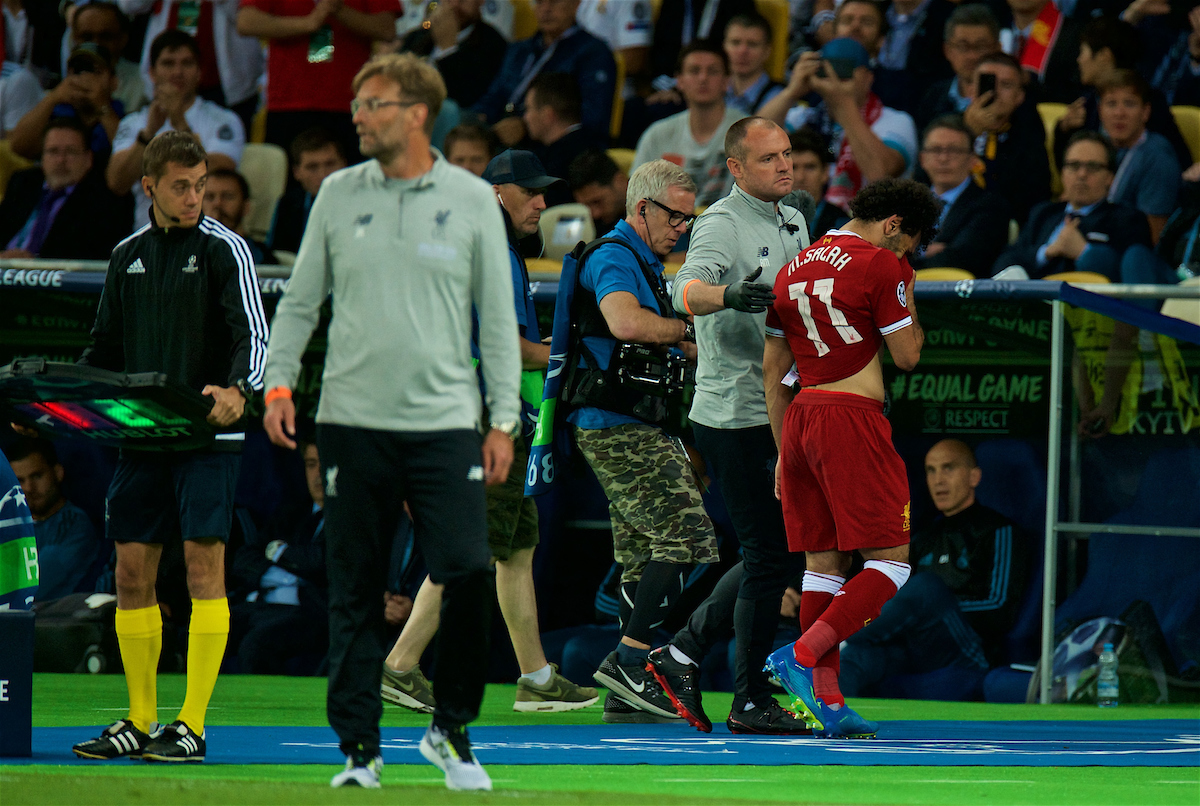 That said, Sadio Mane, Roberto Firmino and Mo Salah are still in their prime. One of the pleasing things about yesterday's win was that the three goal scorers were not regulars in that department, but it was nice to have them help out when two of the three big lads are away. Maybe Diogo is a long-term replacement for Firmino, but it's hard to see how you swap Sadio and Mo for equal talent. And only equal talent is good enough.
Oliver Kay wrote in The Athletic last week, "All three forwards have less than 18 months remaining on their contract. For a club whose strategic planning over recent years has been exemplary, it is a curious situation and a growing concern."
The worry is that they still have their Moneyball tendencies and it's where they have to answer a difficult question — namely, do you want Liverpool to be a top European side crammed with elite stars, or is your strategy to buy Roma's Mo Salah for £36m and sell him as Liverpool's Mo Salah for five times that amount. I don't like my feelings on what their answers might be.
Of course, they want the glory of trophies as that comes with the financial success they crave, but it does worry me that the 10th greatest goal scorer in our history is currently sitting in West-Central Africa looking at his phone with increasing bemusement.
FSG have to decide what they want to be. Has the Jurgen Klopp success come as a fortuitous accident, or was this the dream all along? Have they accepted that they'll never match Manchester City and Chelsea's spending power and settled for a very wealthy third place behind them, or do they want to make a statement of intent?
This is the time for letting us know. And Mo Salah. Use him or lose him. 
Use him.
---
🗣Salah's Liverpool Contract Pleas Continue: The Gutter | #NewPodcast | #LFC@RobGutmann hosts @johngibbonsblog, @PhilBlundell and @Adam_Smith_82 on Salah and the midfield situation.

1️⃣ Download our App
2️⃣ Enjoy FREE tokens
3️⃣ Listen in full

👉https://t.co/yTcwWTZN7t👈 pic.twitter.com/T0KbIRk2zh

— The Anfield Wrap (@TheAnfieldWrap) January 12, 2022
Recent Posts: