With a run to the League Cup final helping cure Liverpool's January blues, The Reds can no longer view it as inconsequential to their season…
FOOTBALL makes hypocrites of us all.
You start the season with the strongest of intentions and only the truest of targets.
Our priorities are simple. We want the big two: the league championship and the European Cup. That's why we're here. The bread and butter followed by the one trophy every club on the continent craves. Sure, you can swap them over in order of preference but they're the prizes we covet the most. That will never change.
The same can't be said for the FA and League Cups. They've long since slipped down the totem pole. I mean, they're all well and good for playing the kids and maybe knocking an obscure ground off the list if ground collectors like me are lucky (Southend away remains the dream). But most of us just expect a few wins in the early rounds before the inevitable defeat at Stamford Bridge with The Reds playing three teenagers strewn across the back four.
The League Cup ranks fourth. The absolute bottom of the quadruple. If they abolished it next season no one would be the slightest bit concerned. It's a silly cup and one we've more or less assumed is going to City (six wins out of the last eight years) when it comes to the business end of the tournament. Most of us would even struggle to name the teams they beat in those finals. It's a nonsense of a competition and no one's arsed who wins it.
Anyone got any spares? 
I'll take anything. Got one 150ft above pitch level? No problem. Next to the bogs with a diabolical view? I'll bite your hand off. 
Hypocrites of us all.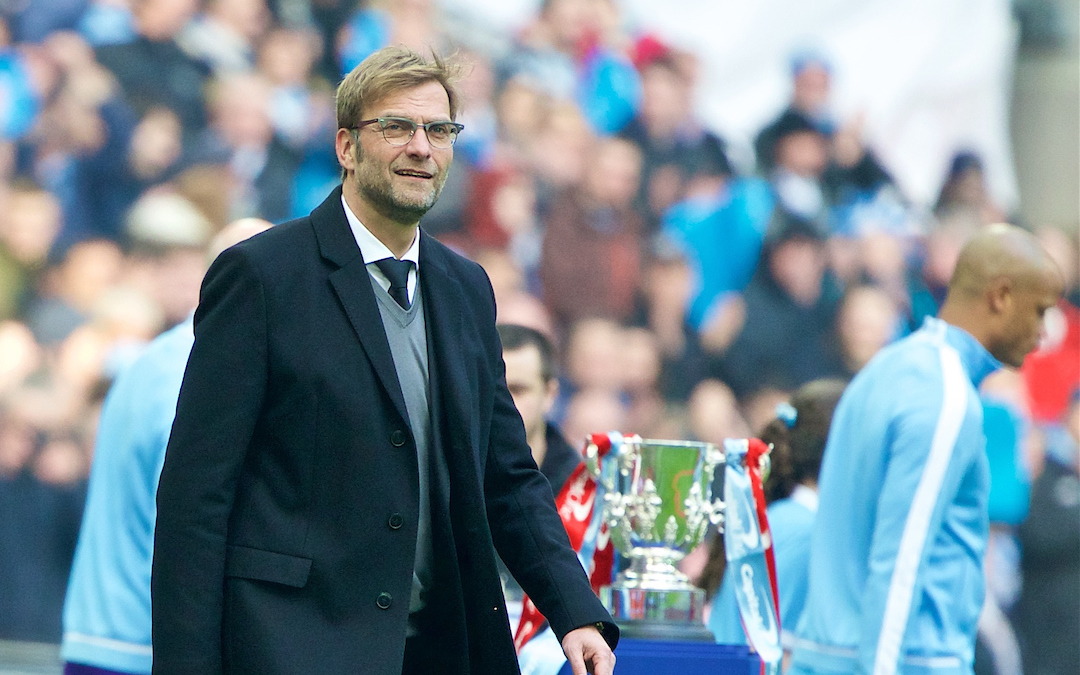 See, it's different now. Two goals slotted by a lad from Portugal who may or may not be better than Figo and suddenly it takes on a whole new form. A final at Wembley. A final despite twice being two goals down to a strong Leicester side and then coming up short against 10-man Arsenal. Liverpool are in a final and Jordan Henderson might lift a trophy and Christ we love it when he does that.
I'm all about the League Cup. A great trophy. I've never had a bad word against it.
Seriously, anywhere in the ground will do.
Hypocritical? Absolutely. Guilty as charged. Bring it on. Bring it all on.
This isn't the only time the League Cup's been dismissed. Reds of a certain vintage would brand it as a 'Mickey Mouse' cup, probably because we had a habit of going out of the competition long before Christmas.
We only played 10 games in it in the 1960s and didn't make it as far as the semis until 1978 when we lost to Forest in the final. That defeat stings to this day. Ask your dad about Pat Partridge. If you think Kevin Friend was bad yesterday…
The competition became a bit of a stick to beat us with back then so we decided to give it some credence and won four on the bounce. That's how we dealt with things.
Yeah, it's the lowest cup to win but there's never anything bad about winning a trophy. It's a habit every club should get into and it's telling that Mourinho made sure his first Chelsea side pulled out all of the stops to win it when he arrived. He's got four now and though he's probably not regaling his cronies with stories of them over a late-night brandy in front of his fireplace, he knows that any silverware is always welcome.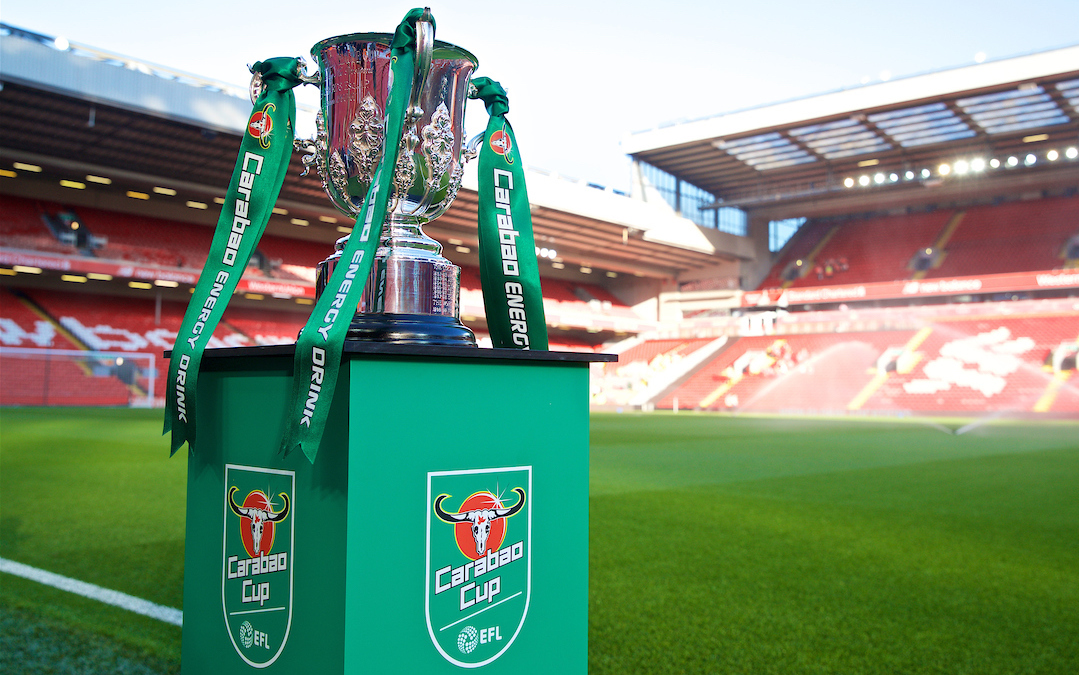 Jurgen Klopp may have already delivered the two biggest prizes but it'd be nice to add a couple of minor ones to his CV. He'd be the first to admit that he's not always had the best of luck with finals (he only won one in Germany) so nabbing a domestic trophy would do us all the world of good.
But there's more to it than that. Dynasties are built on momentum and winning our first domestic final for six years would make the history books kinder. Jurgen won't want to leave Anfield with 'just' a League and European Cup under his belt. He'll want his years here to be remembered for what he put in the cabinet as much as for what he did for the club and the people around it.
Winter is all about picking up momentum before the final push in April and May and despite some challenges it's looking pretty good. Awful at Anfield for Arsenal? Here comes the second leg — a masterclass in maturity and game management. Three lads off to the AFCON? No problem. Won the two league games and got to a final. A terrible hour of football at Selhurst Park? So? Have you met Alisson Becker? 
Momentum is all. Just keep building it until we're staring down the barrel of big trophy time and what better way to keep that going with a little one in the cabinet to get things going.
Sunday February 27 is a huge day in this season's calendar. Liverpool exists to win trophies. That's why we're here. That's why we do all this.
Unless we lose. Then it doesn't count as a proper competition.
Yep. Hypocrites all.
Any spares?
---
"If there was ever a time to go on a run, it is now! We have got it in us, it's about not getting disheartened and keeping the pace. We are genuinely in four competitions here."

1️⃣ Download our App
2️⃣ Enjoy FREE tokens
3️⃣ Watch in full for free

📱👉https://t.co/yTcwWTZN7t👈📱 pic.twitter.com/7iRpXn4nEr

— The Anfield Wrap (@TheAnfieldWrap) January 24, 2022
Recent Posts: