As Mo Salah and Sadio Mane jet off to the African Cup of Nations, how will Liverpool look to line up without their two goalscoring stars?
AND everybody breathe…
No, I'm not writing notes for a meditation class, I just think everybody (including myself) could do with a reminder right about now.
It's been a long two weeks filled with lots of food and plenty of football, and now just like that the Christmas decorations are back in their box for another year.
While life starts to ease back to normality for most of us, the ridiculously busy festive football period doesn't show much sign of slowing down. January, though, looks like a slightly different prospect for Liverpool than the months that have come before.
Relatively speaking, it's been a tough week or two for the team. I say relatively because our bad weeks are still comparable to most clubs' average to good weeks, and I like to remind myself of that from time to time.
But it's fair to say that things aren't going to be getting any easier as we bid farewell to Sadio Mane, Mo Salah and Naby Keita for a little while. It was nice to see them playing happy families on the plane after the Chelsea game anyway, wasn't it?
The African Cup of Nations is scheduled to run until February 6, meaning that the players could miss up to seven games depending on how far their respective countries make it in the competition.
That's both Carabao Cup semi finals against Arsenal, an FA cup game and up to four fixtures in the Premier League, although the reality is likely to be less for at least two of the three departees.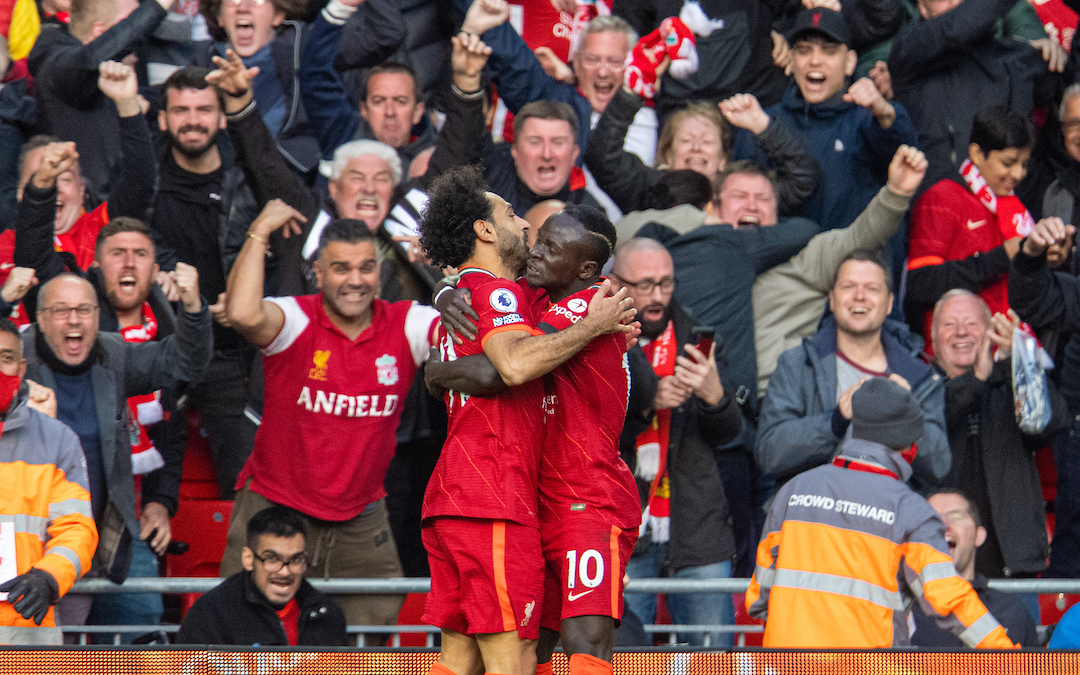 There is no use in sugarcoating the fact that we are losing two of our most important players at a time when we could really do without it. The game against Chelsea underlined that with both Mane and Salah on the scoresheet once again, and the latter continuing to make the impossible look possible.
They've got 24 goals between them for the season already and, irrespective of their attacking numbers, they leave a gaping void that the team will have to learn to deal with. So, what now?
"You can try to plan it but you can never prepare it," said Pep Lijnders as he stepped up into the managerial role on Sunday. Planning it, though, is no easy task.
The first response from many fans is to bring in attacking cover in the transfer window, something which Klopp has already made clear is highly unlikely. So no further discussion about that for now, sorry.
Onto plan B, then.
If Klopp is keen to stick with our current formation, Diogo Jota's versatility and ability to play across the front three will prove vital. Not many would have predicted the impact he'd have since he joined, and he'll have to step up more than ever.
The downside is that both him and Roberto Firmino have so far fulfilled a similar role and operate at their optimum when playing through the middle. Both of them will need to be involved, though, so we could see Jota moved to the right hand side if Klopp sticks with a 4-3-3.
Who comes in alongside them is a bigger question mark, particularly with recent injuries to Divock Origi and Takumi Minamino. With minor muscle soreness, Minamino is expected to be closer to a return. He's already shown glimpses in the League Cup this season that he can step up and he may get a few chances to showcase that on a bigger stage.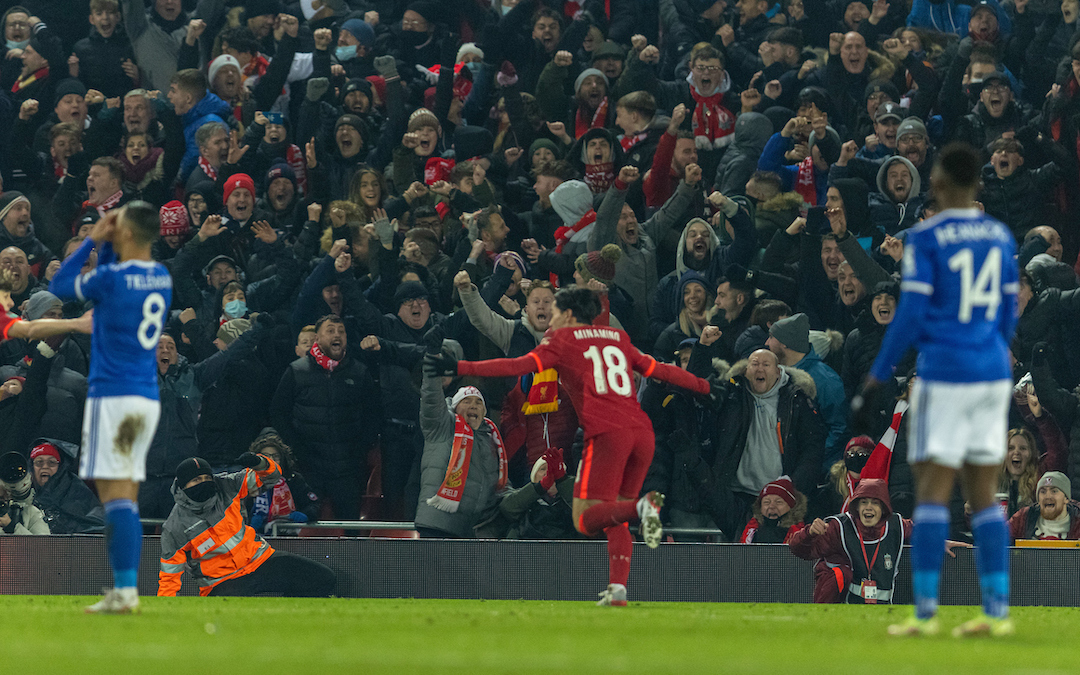 Other options include Alex Oxlade-Chamberlain, who has also been used upfront already this season against Aston Villa, but it's clear he's more effective when playing in the attacking midfielder role. Younger players like Kaide Gordon may also get a chance to show what they're capable of when called upon.
With uncertainty around injuries and more COVID cases popping up every day, there's no doubt Klopp will be forced to get creative with formation. Changing formation could be a risk, but switching to a diamond would ensure that the goal threat of both Jota and Firmino isn't diminished by putting one of them out wide.
Both Curtis Jones and Oxlade-Chamberlain could operate at the top of the diamond, with Fabinho at the base in the holding midfield position to steady the ship and sweep up when necessary. Whether that is a good option will depend on the fitness of key players in the middle of the park alongside them, most notably Thiago Alcantara.
In the current climate a lot of this remains unknown. You can try and plan, but you can never really prepare. That's just something we'll have to get used to over the next month.
"Can you be prepared for something like that, properly, perfectly?" asked Klopp recently. The question was quite clearly rhetorical.
We'll get our first glimpse at the route he decides to go down on Thursday night, if all goes ahead as planned. That also remains very much unknown at this point.
A trip to Wembley would be nice though, wouldn't it?
---
Recent Posts: