With Liverpool's front three all yet to be signed up to new contracts, how impactful could it be for The Reds – past, present and future?
DION Dublin is a man of eccentricity.
I'm not talking about his stints presenting Homes Under The Hammer, here.
In general, he likes to be vibrant in his punditry, excitable. He was in true form last night for BBC Radio 5 Live at Anfield, particularly when talking about the future of Liverpool's front three pre-game.
Mohamed Salah, Roberto Firmino and Sadio Mane need no grand case making for them – their situation is clear. All are hitting 30 years old and are within 18 months of being out of contract.
Dublin was in no doubt that Liverpool should sign them up again. When questioned on the ages of the forwards and whether that represents the best strategy, he simply retorted "don't worry about the future, the future will look after itself".
While I hope the same advice wasn't given to middle-aged married couple from Dudley questioning whether to purchase a second property which has an extension built over its manhole, his use of phrase remains interesting.
Liverpool's guiltiest act, if they have one, is that they haven't yet shown their hand. We don't know what the succession looks like, most notably to three players who completely changed the landscape across football its current era.
Diogo Jota looked like a perfect opportunity to add one more option to what we have and have proved so. Harvey Elliott, Curtis Jones and Kaide Gordon look more comfortable in different positions and shapes.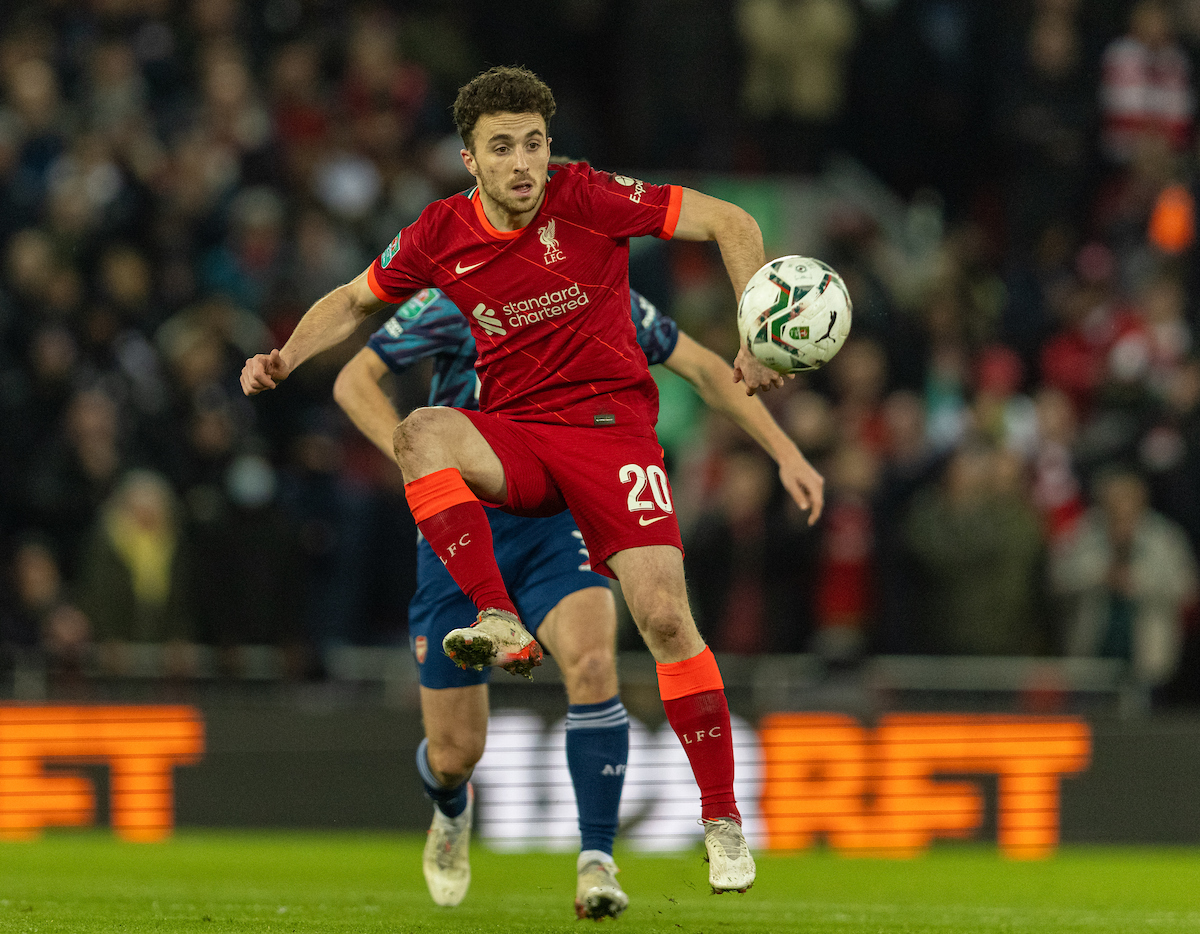 So, what's the plan? If it's to retain all three until their mid-30s – three players we've already literally ran into the ground – what are we saying about ambition then?
In a week where class has once again become the sobering underlying factor for why regular people are treated differently to others, I won't go to the streets to demand any man be paid £400,000 per week.
But I concede Salah staying at Liverpool should be a priority for everyone, including our frugal owners. He's proved he is physically adept to maintain an elite level. You can easily see a world in which he reinvents himself when the pace slows.
Salah remains the test case for the entire situation. There will be many who think that extending him and replacing the others is fine. Some will think that Salah getting a deal means Mane and Firmino should, too.
The point should be more about the plan, or lack of, and more importantly when we can expect it to take shape. This team is defined by its front three in terms of identity, so changing that particular guard will offer hints to what the future looks like.
After last night's draw with Arsenal, we were once again reminded that reliance is certainly favours those present. That this remains a team defined by the attributes of each other.
Liverpool still need Salah, they also need Mane and Firmino. But they also need to start showing what the future looks like without their influence. Is it Bukayo Saka, Jude Bellingham or both? Or are FSG really all fur and no knickers and we finally do sign Carlton Cole some 12 years later?
The future only looks after itself through the same meticulous planning and foresight which got us to this level. Time to reveal the plan. Don't dare sleepwalk, not now.
---
"No shots on target from the front three but it felt like Jota, Firmino and Minamino, for the most part, didn't get the ball."

The Post Match Pint 🎥

1️⃣ Download our App
2️⃣ Enjoy FREE tokens
3️⃣ Access Our Post Match Reaction

📱👉https://t.co/yTcwWTZN7t👈📱 pic.twitter.com/G6eCTZdbRo

— The Anfield Wrap (@TheAnfieldWrap) January 14, 2022
Recent Posts: