With James Milner's contract expiring at the end of the season and no renewal in sight, where will he rank among our Liverpool heroes?
PEOPLE choose their heroes in different ways.
I've had a bundle over the years and some of them are not always as obvious as you'd think. Sure, Kenny Dalglish and Graeme Souness always ranked highly growing up, but there have been a few stranger candidates.
There was Craig Johnston. A man who described himself as 'the worst player in the best team in the world'. 'Skippy' may have lacked a bit of confidence in his own ability, but I was fully behind him and his unusual hair (no one would have tried that in my school) back in the mid-80s.
I was gutted when he left. I'm not sure why. Maybe it was because the world loves a tryer but it's probably because he was exactly how I'd be if I played for The Reds — comfortably the worst player there but somehow hanging on by the skin of my teeth. 
Some people — though not many here, I reckon — love Neymar. He's fast approaching Pele's goal record for Brazil, was in Barcelona's greatest ever front three and appeals to those who love a bit of arrogance combined with fleet-footedness.
Personally, I can't stand the diving tit, but he's involved in one of my favourite Anfield moments. September 2018. The night one of my heroes bodied him into the turf. Neymar met James Milner. Sao Paulo met Leeds.
Neymar may well be the most expensive signing in the history of the game, but if he thought he could get change out of our lads at our ground he could think again. Reputation meant nothing and he was unceremoniously sat on his arse in front of the Main Stand.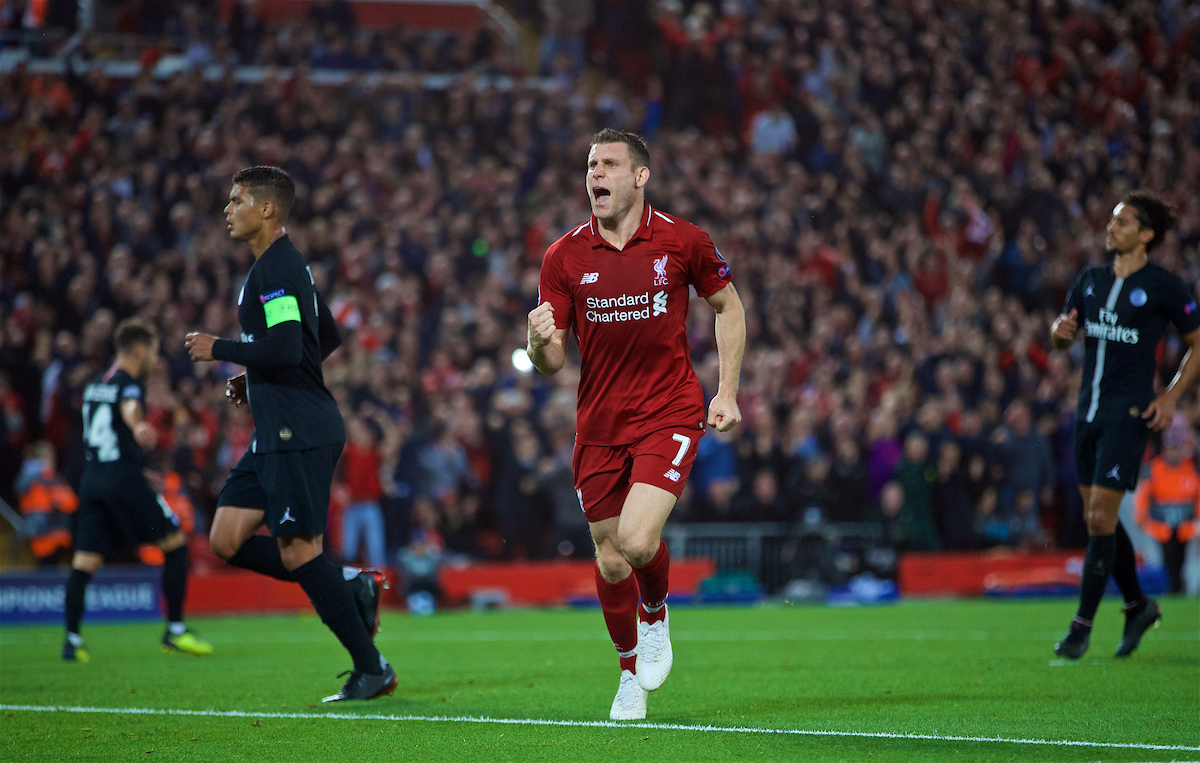 Last week Neil Jones from Goal.com suggested to The Redmen TV that James Milner, now 36, is likely to leave Anfield at the end of the season. Though inevitable, the news saddened me. I bloody adore James Milner. And not everyone does. If Cruyff turns and stepovers are your thing then fair enough, but I like a bit of no-nonsense play too.
He may have slowed down as age has caught up with him, but he always gets Liverpool over the line through a mixture of experience, guile and a working knowledge of the dark arts. In other words, a bit of a bastard, albeit an incredibly nice one.
That's an underrated quality these days as it's a difficult commodity to buy. Gerard Houllier always attributed a portion of his Treble success to the purchase of the veteran Gary McAllister as much as Michael Owen, Steven Gerrard and Danny Murphy as he was the calming voice in the dressing room when things became fraught or when the stakes increased.
Likewise, Kolo Toure, then 32, was a canny buy back in 2013 as he was one of the players talking up our title credentials in the dressing room to a team who were used to just aiming for the top four. Younger players will always listen to and believe in those with medals.
Ask Andy Robbo — his best mate at the club. After being catapulted into Anfield from Hull City and then throwing up at your first training session, it's fair to say that the Scottish skipper may well have doubted himself when he first arrived in the summer of 2017. There isn't a more confident lad at the club now and it's clear that Milner has played a large part in his triumphs.
Yesterday aside, the squad is getting older now and younger players will now have Jordan Henderson — a league champion and European Cup-winning captain — to help them once Millie goes. The mixture of decorated senior players and talented youngsters is an exciting prospect. It might be nice if we could buy a few more in either category too, obviously.
The hero thing is strange, particularly for a Red longer in the tooth than most. I'm just about old enough to remember Ian Callaghan and there are definite similarities between the two men. Both played lower league football and achieved success much later in their careers, but their attitudes, level of professionalism and competitiveness are also on point. Maybe it's this last which makes them stand out.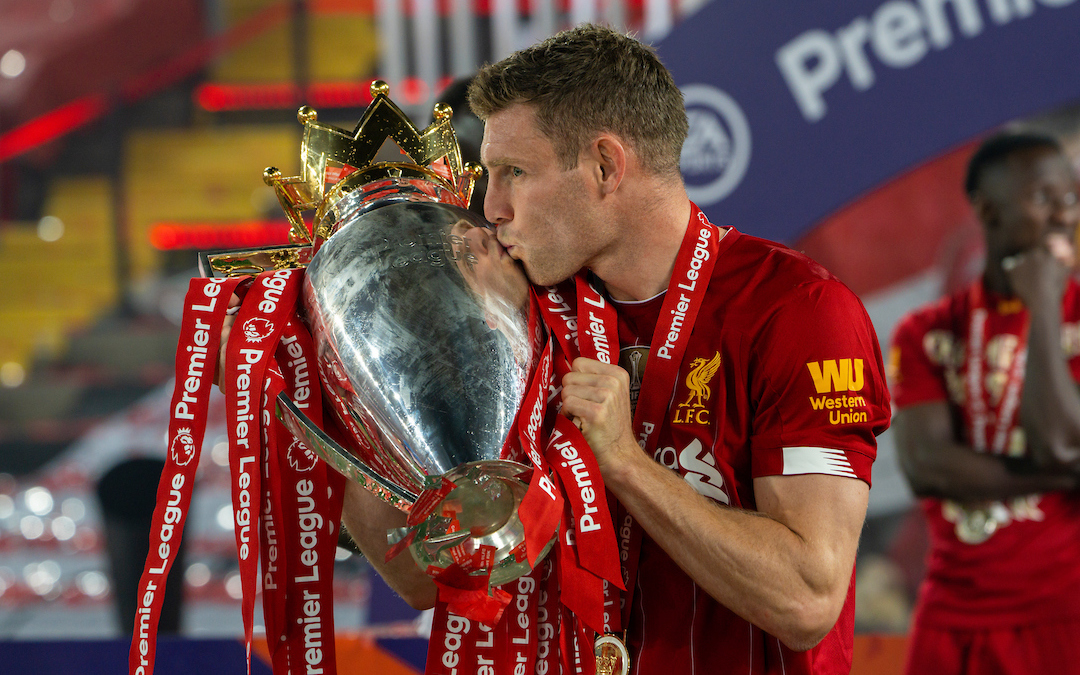 Don't get me wrong. I love a Mo Salah 30-yarder as much as the next Red, but I'll always cheer Milner going through Bernardo Silva or getting into Wilfred Zaha's head. Those are the moments which set the tone for big games, the moments which tell the opposition that we're not here to be bullied. You can't put a price on that.
Many suppose he'll go back to Elland Road next summer and maybe see through one final campaign before retiring. He's capable of playing at 37 too. Despite what you may read from some quarters, he still regularly wins the bleep tests in pre-season as revealed in the club's Inside Anfield clips. It must be all that tea he drinks.
There aren't many players I could sit down with now. After all, what the hell have most of them got in common with me? But I'd love a long glass of mineral water with James. Maybe with a slice of lemon in it if he's feeling adventurous or if he hasn't got anything to do the next day. If someone could arrange that, that would be nice.
My heroes are those who fight more than show off, who stand up to ability as much as show it. Those who get Liverpool over the line when we're under the cosh.
Not everyone likes James Milner. They prefer flashy signings with enormous social media follower numbers, but there's always something to be said for a humble player who throws Brazilian legends into stands. I'm all about that.
I hope to see him back in our dugout one day as part of the backroom staff. That experience is invaluable at any level.
---
Recent Posts: