With Afcon now underway after months of critical press before the tournament, is it time we tried to understand its importance to Africa?
AFRICA. The world's second largest continent, with 54 countries and 1.2 billion people.
It's home to 25 per cent of all FIFA nations and birthplace of the best footballer on earth, Liverpool superstar Mohamed Salah. The importance of Africa to the game we love cannot be understated, yet the importance of the game we love to Africa has been.
The Africa Cup of Nations (Afcon) got started on Saturday after being postponed due to COVID in the summer of 2021. It sees many clubs across Europe lose some of their top players for up to a month. Most notably for us, Liverpool are now without Salah, Mane and Keita in their quest for a 20th league title. 
It is in this context that recent rumours of Afcon being postponed were greeted with open arms by fans in Europe. Since these rumours were quashed the rhetoric surrounding choosing club or country resurfaced.
Sebastian Haller of Ajax was recently quizzed as to whether he would go and play for Ivory Coast. The 'disrespect' Haller felt from such questions has brought into light the Eurocentric bias and lack of understanding of the importance of Afcon to Africa.
In a society where looking after number one has been drilled into the conscience of the public, it is no surprise that some of those invested in the Premier League have shown an unwillingness to think about what Afcon means more broadly to both African players and their countries, as opposed to the self-interested understanding of the implications it will have on their own clubs. 
However, is calling it a lack of understanding letting institutions and some fans off lightly? We all understand the importance of the Copa America and often celebrate and fetishize the 'passion' felt by the South American nations. The UEFA European Football Championship evokes notions of patriotism and nationhood and we perfectly understand the importance and impact that winning the honour has for the nations lucky enough to do so.
Why is it then that some media coverage leading up to Afcon has been so critical, and is it as simple as it is an inconvenience to European clubs this year?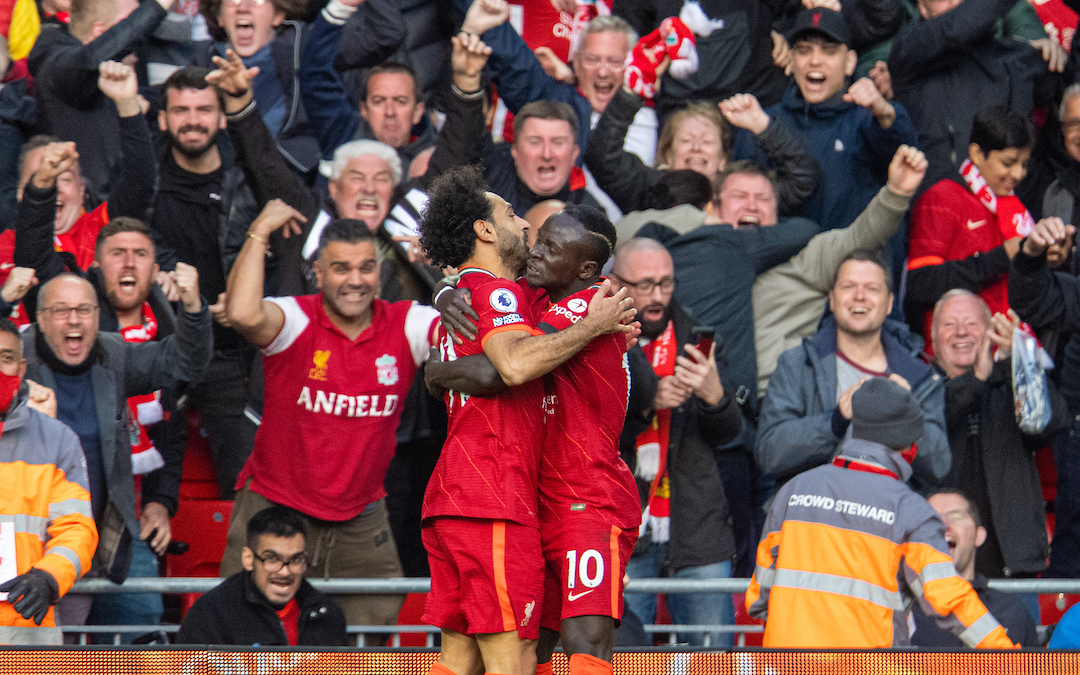 Former England footballer Ian Wright took to social media to express that he felt "the coverage is completely tinged with racism". He continued: "We played our Euros across 10 countries in the middle of a pandemic and there's no issue at all. But Cameroon, a single country hosting a tournament, is a problem. There are players asking if they will be honouring the call-ups to their national teams. Imagine if that was an England player representing the Three Lions. Can you imagine the furore?"
The continued negative coverage from sections of the media towards the tournament, coupled with the understandable disappointment from fans at club level over losing star players, has the potential to reinforce negative attitudes towards Africa as well as understate the importance of football to it. It is a recipe that can create a tasteless dish in which Africa is served as inconsequential.
Crystal Palace manager, Patrick Vieira has recently spoken about how a lack of positive media coverage has contributed to a lack of understanding of the significance of Afcon. "With Senegal, I don't think people understand (Sadio) Mane or Cheikhou Kouyate not representing their nation. If there was more coverage people will understand how important it is for the African continent." 
But why is Afcon important, and why should we care? From a financial perspective, host countries can receive huge boosts to their economy. In 2019, Egypt's revenue from the Africa Cup reached $83 million dollars according to the Confederation of African Football. From a footballing standpoint, it offers a chance for some upcoming African footballers to be showcased, and in many cases, it will be European clubs who benefit from their talents.
Morally, Africa is a continent that has historically been neglected by the global community, and recently during the pandemic they have been disproportionately affected by 'a handful of western countries' hoarding vaccine stocks. We know here the impact of seeing the players we love, live in the flesh, had on our collective well-being. To suggest African countries should not be afforded the same joy would be hypocritical. 
Domestically, those who care about the game have fought tooth and nail to ensure that powershifts in football designed to protect the interests of the rich are minimised to safeguard the fans. If we are to think about the betterment of the game, then we need to think globally and that includes understanding the significance of Afcon to Africa. 
No club fan wants to lose their best player for a month. Particularly if it is going to impact your chances of celebrating success come May. But we need to remember that these lads will be back in no time, and that in life, it isn't all about us.
By approaching this with nuance, appreciating the broader context of untimely incidences, and adopting an approach of consideration as opposed to one that catastrophizes, then we may be able to psychologically soften the impact — if any — that Afcon may present.
---
Recent Posts: