With Covid fears ravaging through any stability this Liverpool squad had established, they have to try and embrace the chaos once again…
IN footballing terms, that feeling you get when coming out of lockdown is most comparable to a 2-1 scoreline.
The stalemate has finally ended, but you're almost certain there's much more on the horizon. A lingering sense that it won't stay this way forever remains.
There is something unsettling about life in its entirety at the moment. Each and every one of us feels it in the decisions we make, the people we see, the football matches we attend and the plans we say yes to.
We all know but sometimes disregard the fact that footballers are people too. People who will be worried about their mates, keen to see their family over Christmas, and wondering whether they can continue to do the job they love week in week out.
The circumstances around the game and feelings of the players translated into what can only be described as a frantic fixture against Tottenham at the weekend. With Fabinho, Jordan Henderson and Virgil van Dijk not involved, there's little wonder it lacked any sense of calm.
All three of them steady the ship, and we desperately needed our ship steadying. The presence of just one of them would have made for a different game.
Individual performances were an unsettling contradiction of themselves. Andy Robertson, for example, got his goal and an assist before being shown a red card, with a three-match ban to boot.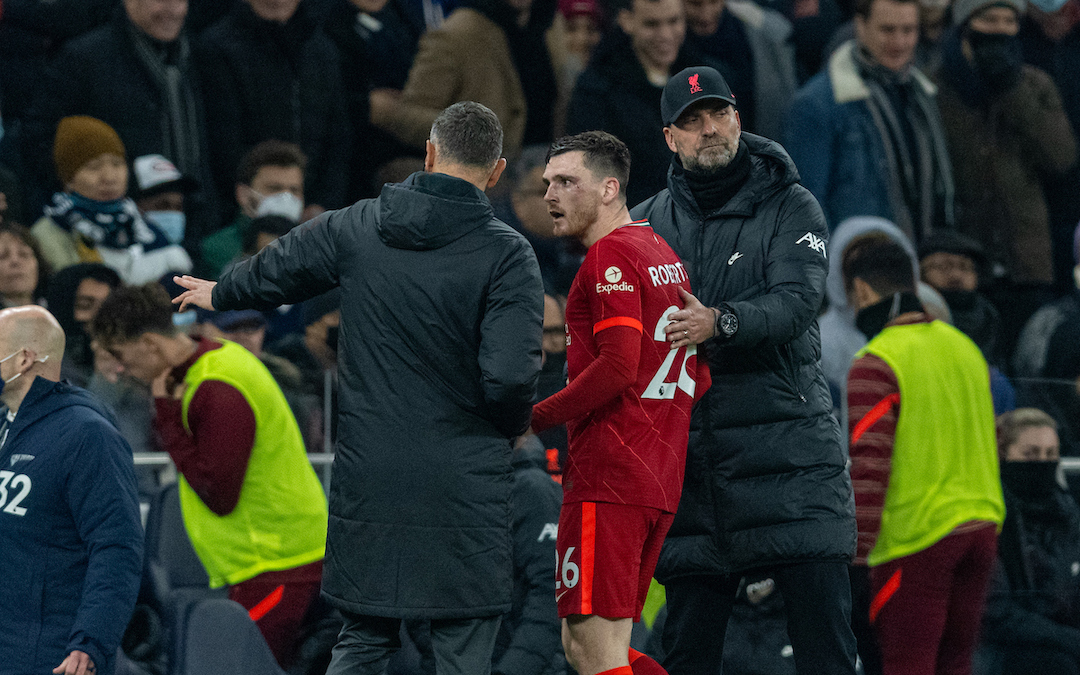 Alisson Becker's performance was a microcosm of the game, as he simultaneously proved why he is the best at what he does by making multiple saves of the season, and made a costly mistake to concede a goal.
And how about Klopp bowing to the referee after being shown a yellow card? Our manager. I was wishing for some sort of time out so everyone could take a breath and get their heads back together.
Absolutely no one should be hung out to dry, though. They all tried their absolute best to handle the uncertainty they were dealt. Even when they went down to 10 men there wasn't a single second where they played for a point, rather they kept pushing on.
Unfortunately, handling the uncertainty is something our players and manager are going to get a lot of practice in over the coming weeks and months.
In a meeting with Premier League executives yesterday, the majority of clubs confirmed they wanted to continue to play throughout the festive period. Some teams, including Liverpool, argued for one round of fixtures to be moved. The most sensible option will never come to fruition though, will it?
So, our manager is left in a position where he has to play three fixtures in the next seven days, with a depleted squad, and no real knowledge from one day to the next over who will be available, or whether games will even go ahead. It makes any sense of preparation next to impossible for a manager that loves to prepare.
A few weeks ago I wrote about how thankful Klopp will be for all of Liverpool's stability at the moment, and now that's more or less been ripped from underneath him by none of his own wrongdoing.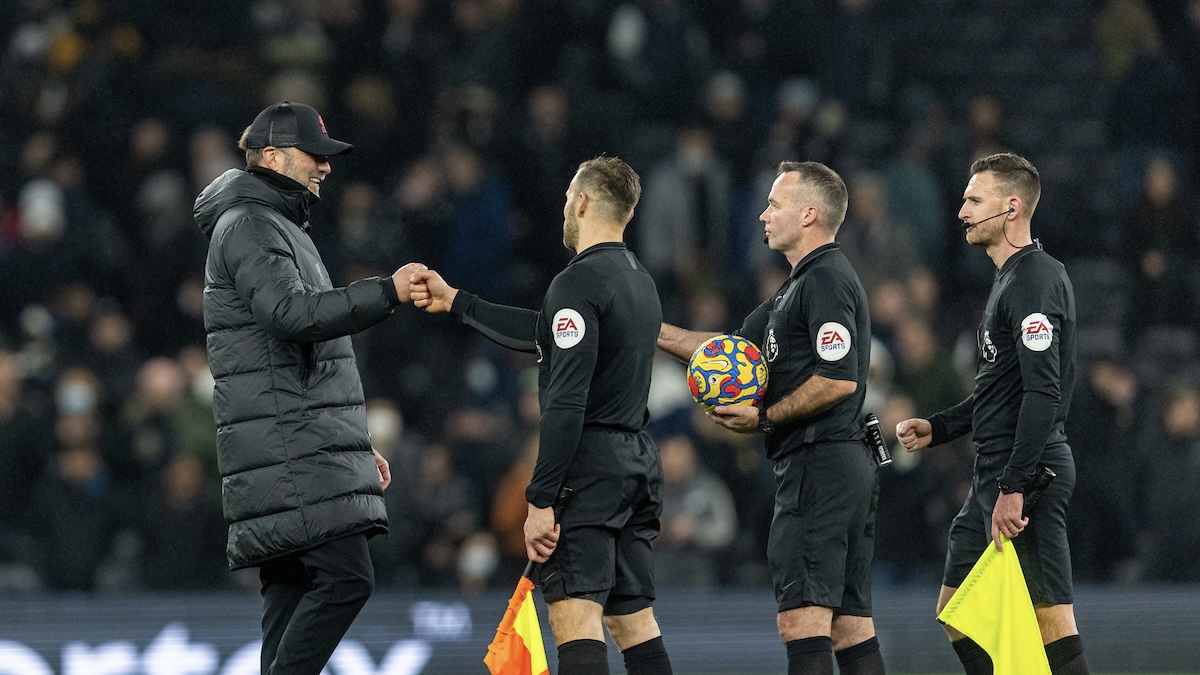 So now, he needs to get ready to prepare for uncertainty. To come up with plan B, C and D and learn not just how to survive this period but thrive in it. He'll need to imagine scenarios where his first-choice defence is wiped on the morning of a game, where he's having to play kids in midfield and where he's coming up against a full strength team without key players.
There's also three competitions to juggle, starting with a League Cup game against Leicester and then the FA Cup early in the new year. Choices around who starts tomorrow night have become exponentially more difficult with the knowledge that we will need players including Tyler Morton and Ibrahima Konate to step up and play a hell of a lot more football over the next two weeks.
The route he decides to go down remains to be seen, but Klopp has experience with putting out fires all over the place. Granted last season it took a while to work out the best solution, and we're not afforded the planning time at this stage in the season. Adopting a game-by-game approach will be key.
"The situation is not easy but we play football as long as people tell us to." The situation is not easy at all, but the team that gets used to the crippling uncertainty the fastest will surely be in the best position come February.
Try to breathe through the uncertainty and look out for each other.
Happy Christmas, Reds x
---
Recent Posts: