With back to back points dropped for Liverpool, supporters are feeling the pressure of the pace being set by Manchester City once again…
THE only New Year's resolution I've ever stuck to was about five years ago.
I decided I didn't want my phone in the bedroom, so I went out and bought a fancy, all singing all dancing alarm clock the next day and put my self-generated pledge into practice.
It worked.
I wound down easier, read a ton of books and felt less anxious without the gravitational and unconscious pull towards a world which constantly demands your availability.
These days I try to adhere, but my situation has changed. It isn't as easy. I try to give myself time away. I try to read more only to hold myself to previous standards of perfection. The halcyon time in my life when I achieved presence 2.0.
Does it actually help?
I mean to hold yourself to such high standards. If you're not at your best and all you think about is when you was fitter, more focussed or more self-aware, what good is any of that doing to your current malaise?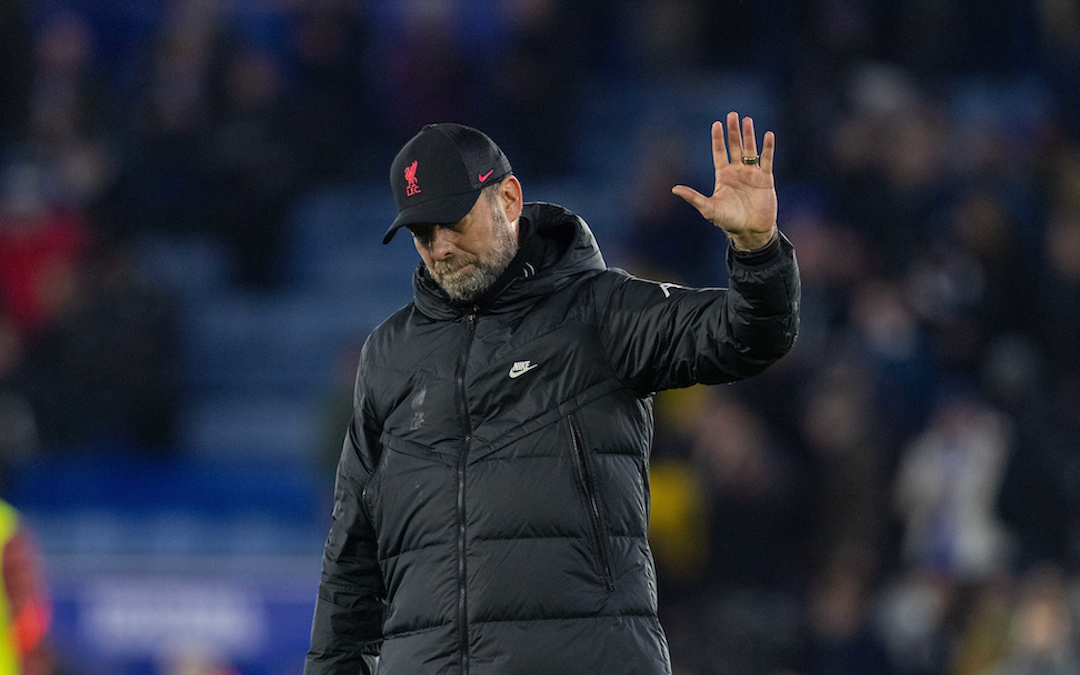 Ah yes, the football.
Well, it's relatable after looking at Liverpool's defeat to Leicester City on Tuesday night. Liverpool were abject and for the first time in years followed a script so entrenched in football cliche that Wes Morgan might as well have come out of retirement to score the winner.
Plenty of debate has followed about the requirement of perfection. Some of it self-serving, some questioning the apportion of wealth and some out of sheer exhaustion that this is the pace.
Liverpool are now nine points off Manchester City with a trip to Stamford Bridge on Sunday. Margin for error is no longer a conversation.
The problem remains that City are currently crafting perfect results. That is what they are. Don't be surprised when the guy in the movie who carried a sinister edge turns out to be the baddie. Especially when you've seen the movie before.
At their best, these sides push each other to extraordinary heights. When one hasn't been able to match the flurry of punches in the centre of the ring — see City in 2019/20 and Liverpool in 2020/21 — the other shows how ruthless they are.
History will tell us that if City get to 12 points ahead, they're out of sight. If Liverpool can get back to six with a game in hand, we're leaning on hope.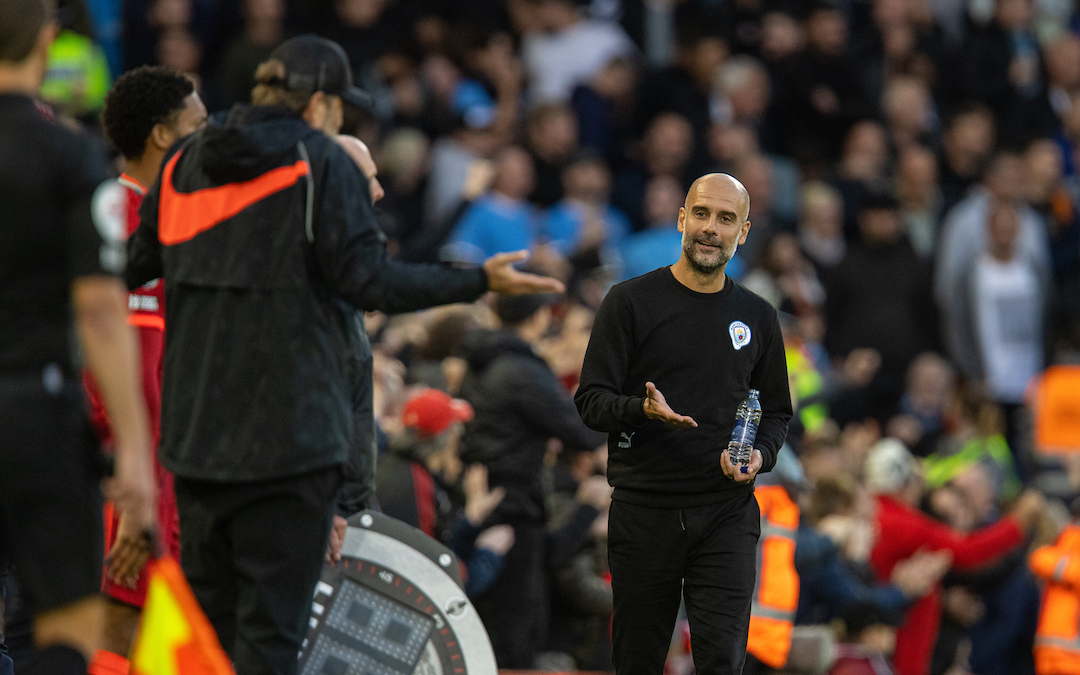 Jurgen Klopp accepts this and has built a mentality to match. He knows the only way to kill City hearts is by being as ruthless when given the chance. If he can't, the inevitable will happen. Let's not be shocked about this.
Pep Guardiola has to face Arsenal, Chelsea and Southampton next three. At the end of February he has a run of Tottenham, Everton and Manchester United.
There's a post-match show knocking around somewhere in the archives after Liverpool had played out a dire 0-0 away to Manchester United in February 2019. I was asked if Liverpool would win the Premier League and I said no because I thought City wouldn't drop another point after losing to Newcastle on 29 January.
I was right, they didn't. Yet the season ended in silverware and ribbons.
Sometimes the demand of perfection can lead you to feel down about your ability to deal with right now. Go easy on yourselves and The Reds this New Year — we're all doing our best in incredible circumstances.
Let's see.
---
Recent Posts: