With another festive Leicester City v Liverpool fixture up next, Karl Coppack explains why this trip holds a special place in his heart…
LEICESTER at the King Power will always have a special significance.
To many it's a routine fixture, more so before they won the League in 2016. Since then, they've tried to elevate themselves to the role of enemy in the same way Chelsea have, but despite Vardy's on-the-field shenanigans (which I'm all for) and the fact that their manager used to be ours, they were on the same footing as Bournemouth and Southampton – just someone else to beat. Three hours a season to navigate.
It's all changed since then. 
The King Power has been elevated to level below the main rivals/enemies. Certainly not as imposing as Old Trafford or the Etihad but somewhere where we could potentially lose. They've built a side there and though they're struggling at the moment, it's not a place you can take lightly.
And it's that which made the 0-4 win in 2019 so glorious. They were a force to be reckoned with then and to go there and batter them on Boxing Day — the best day in the footballing calendar — was special. If anything sums up that game it was Trent Alexander-Arnold's arrowed finish past Schmeichel and his Mbappe celebration in front of our end.
It's one of those goals that stays with you like Mo Salah's at St Mary's (his most underrated strike) and Sadio Mane at the Emirates. There's lets off and there's that.
But it has a special significance for me.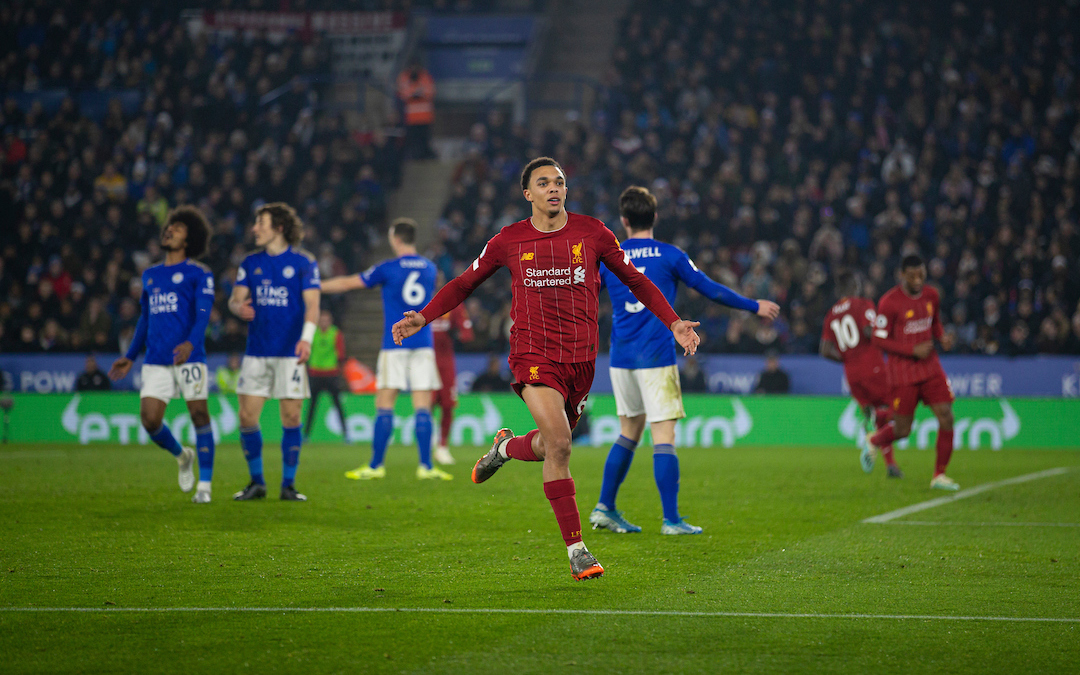 My sister Karen moved there with her husband Paul in 2002 to become a Senior Lecturer at De Montfort University. Well, she moved to a village called Fleckney to the south of the city. It's a quiet place with only a handful of pubs and the tiniest of high streets. Muzzy Izzet lived just outside it.
I nearly crashed into the side of his house once during the Beast From The East blizzard when my tyres didn't fancy the black ice on a bend near his garden wall. Luckily, I recovered my control of the car and didn't have to knock on his door and apologise, before gently working my way around to talking about his career and asking if he gets on with Emile Heskey. Nice man, apparently.
Karen wasn't massively into The Reds before 2006. In December that year I had an unexplained brain haemorrhage. I was lucky and got away with it, save for controlled epilepsy and the haunting knowledge that it was always going to happen. It turned out that there was always something wrong with my brain but I passed out at home rather than on the M6. 
While I was unconscious in hospital, she got to know my mates from the match as she kept them up to date on my recovery/ability to remember my own name etc. Then one of them asked if she and my brother-in-law Paul fancied two spares for the New Year's Day game against Bolton. They'd been a handful of times, sorted by their mates, but regular football was different.
They went, I stayed at home, probably sulking though I was then sure of my name again, and The Reds won 3-0.
She was hooked and finally saw what all the fuss was about, having ben forced to listen to her stupid, older brother bang on about the atmosphere and glory about following the lads in L4 for years. 
I was still banned from the ground at that point on doctor's orders. I came back for the Wigan game at home in late April — apt in a way as my last game, pre head explosion, was the away game against them in December. By that point Karen and Paul were going home and away. She knew of ticket information and cup draws before me and I was soon relegated to being 'Karen's brother' rather than 'Karl' to my mates by the time I'd sufficiently recovered to go properly.
One of my favourite ever moments at the match was at the Fulham game where Yossi Benayoun's winner put us in charge of the title race. It was one of those rare matches where no one wanted to leave the ground for ages after the final whistle.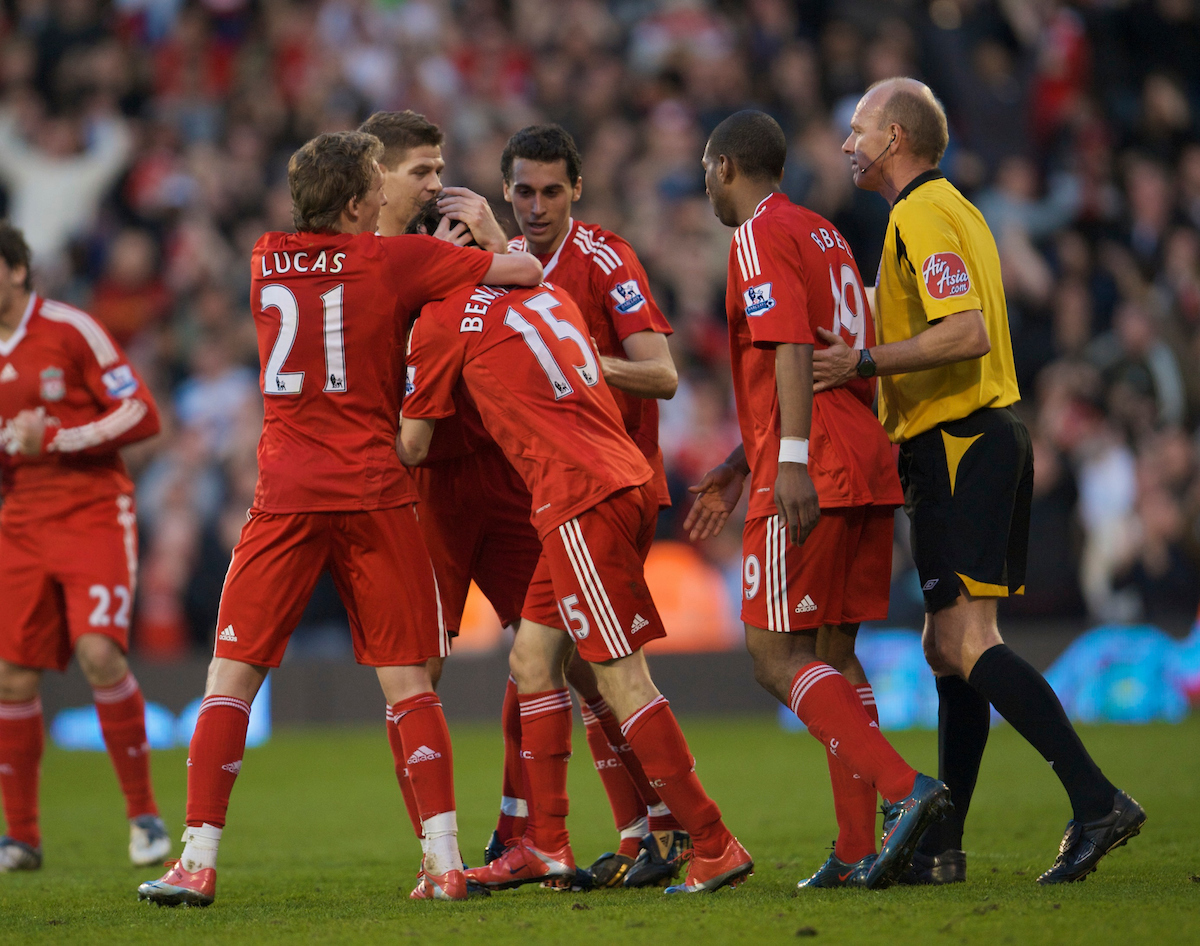 As I went looking for my mates at the top of the stand, I bumped into Karen and Paul. I had no idea they were there in a stand where suddenly everyone was your mate. It was another cheer on a night of cheers. One of those nights where you finally get the pay off from the years of watching us be a bit shit.
Leicester away became a red-letter day from then on. She'd look after my mates and we'd go to the better pubs around the area. My favourite is closed now, but there's something lovely about seeing The Reds in a place where someone you know lives local. It gives any match day a special quality.
Karen won't be there on Tuesday night.
In January 2018 we shared a brief exchange on Facebook about Netflix passwords. I'd just got it as I'd promised myself a present for finishing off a book and she was trying to convince me to go on her 'family discount' account. I was happy being on my own but she sent me the password anyway if I changed my mind and I told her I'd sort it all out in the morning. 'Okey doke.'
The next day, the day before the City 4-3 game at Anfield, I noticed a ton of missed calls from her number. I rang her back and my brother-in-law answered. I didn't recognise his voice. He'd been sobbing.
Karen went to bed not long after our chat and didn't wake up. She died of an undiagnosed arrhythmia. Her last game was Virgil van Dijk's debut against Everton in the FA Cup. A week later we were planning her funeral. The mates who she met at the match through me were her pallbearers.
The club were great and printed an obituary for her. I can't get too angry with them anymore after that. It meant the world and I'm grateful to names you'll know, but it isn't my place to embarrass them by naming them here.
I go to the match with Paul now. He's useless as he doesn't like bobble hats and doesn't always remember the players' names, but I love going the game with him. It's a nice continuation in the relationship between us, the club and my sister, though the poor sod has to listen to me bang on about the lack of veggie pies in the ground at half time.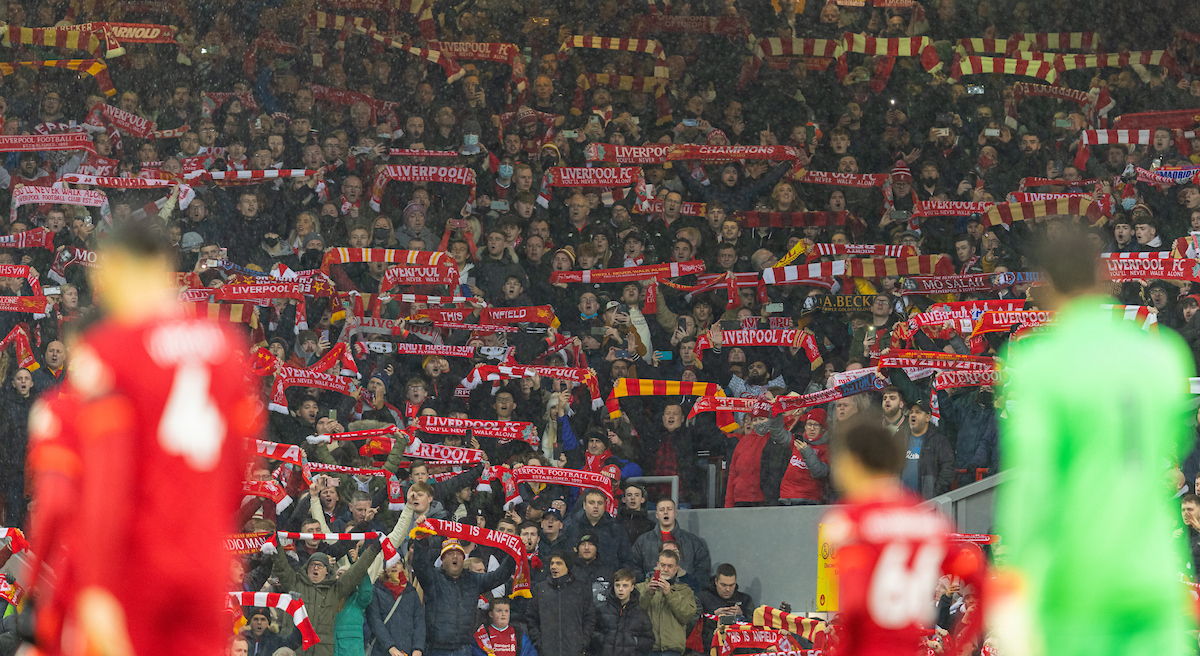 Seriously, we're the eighth richest club in the world and the only pies I can eat are all gone before George can reveal the half-time scores.
So, Leicester away means something more than Jamie Vardy, their awful songs and the fact that they sound a fox bugle before the teams come out. That baffles me to this day, as that bugle usually means that the poor fox is going to ripped to pieces and I'm not sure why they haven't realised that. If there was a bugle to signify the painful end of a Liver bird then fair enough.
But it's a different game now and I know that I'm not alone in this. For someone, Brighton at home means something more. I've seen many people sob their heart out at You'll Never Walk Alone at the game and been consoled by the people around them. It's not hard to work out that they've lost someone or that it's the anniversary of a hard, hard day.
Karen never got to see that 0-4 drubbing, nor did she see Kiev, Madrid or Liverpool finally win the league, but I'd like to think she can somehow sense that we're still here doing the right thing for her. She loved Leicester away and though it's hard not to feel sad that she won't be there to see it, it's warming to know that she would be if she could.
I hope we batter them, Reds. I hope we lay down another strata in our victories against them. I hope to keep this fixture memorable in what would have been the week of her 52nd birthday.
I don't want this to be maudlin. I want it to be a celebration of her. This is about more than just football and every true football fan in the world has similar stories. This is just ours.
Leicester at the King Power will always have a special significance.
---
Recent Posts: