While historic wins are becoming the norm for this Liverpool side, they should be remembered as the benchmark for years to come…
I'VE come to realise that we will truly start appreciating this Liverpool team on January 3, 2031.
My rationale stems from a point of early anguish. Being inside Anfield on that very date in 1998 to see a gutless Liverpool succumb to Darren Huckerby and Coventry City in the FA Cup third round.
Leaving the same streets with Arkles Lane bereft of hope. Elders around me lamenting the shortcomings and feeble comparison of this to a 1988 side and those before.
The 1998 team wasn't untalented or even badly coached. But it was a million miles away from Kenny Dalglish, Alan Hansen and the European Cup.
Being born at a time when cognitive awareness only formed after Liverpool had stopped being successful was tough. There were no reference points — just endless Huckerbys turning up to reinforce your deepest insecurities about the football club you love.
This season could still be many things. Perhaps in its own peculiar way this is what a title race should look like. Three teams grouped together until they approach Becher's Brook for the final time.
And still, it remains fraught with unconvention given the pace being set by Liverpool, Manchester City and Chelsea.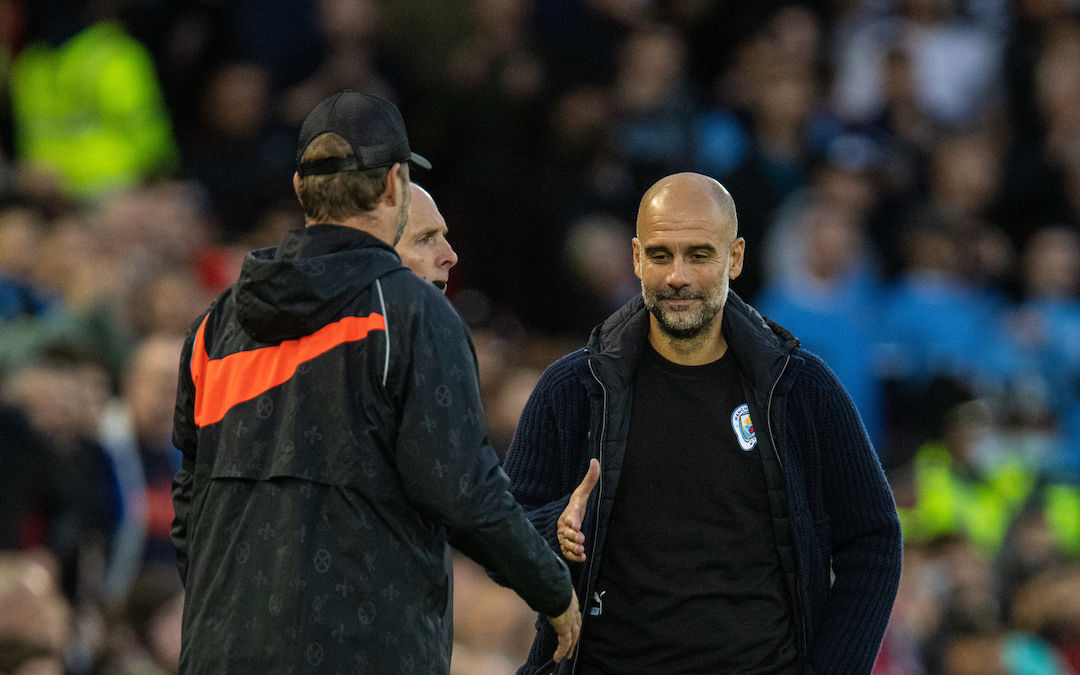 While that inevitably breeds a sense of uncertainty both tantalising and traumatic, we remain firmly rooted in December with one fact abundantly clear: this is a season of reference points.
"You keep having to remind yourself that winning 5-0 at Old Trafford and 4-1 at Goodison Park isn't the norm", is what I've heard since full time on Wednesday.
Perhaps not, but that should make it no less enjoyable. Perhaps Wednesday was enjoyable most by the fact Everton knew it was coming more than we did, much like United.
In their cold light of day, the good ones on both sides would probably tell us we don't know how good this team we have is. How it keeps them up at night.
If you're a really sound Evertonian, you would probably also admit that Jordan Henderson's performance was one of the best seen by a visiting player in many years.
Let's not wait around for that.
While normality continues to be skewed by a complicated existence, we have no choice but to embrace its reality — aware that from a football perspective at least, this won't last forever, but will be looked back on as a pinnacle of days.
It was interesting that many felt slightly deflated about no dropped points elsewhere on Wednesday night. This could be a byproduct of such victories, that they should mean more than three points.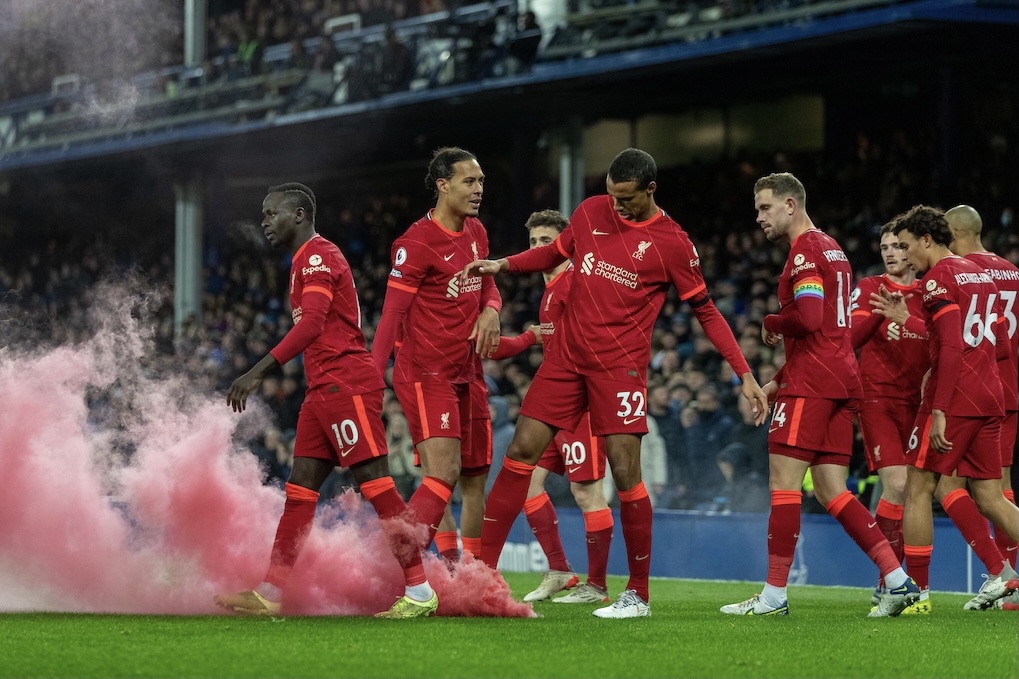 This will be Jurgen Klopp and Liverpool's greatest challenge — to ensure focus doesn't dissolve into the thought that this is too easy and they're only half a football team, compared to the boys in Red.
It was noticeable that a slight lapse from one or two players on Wednesday for a short period let Everton back into a game they only ever had participation status in.
The margins are incredibly high, but these are the standards we must expect because this team has set them.
It should mean more, it should equal trophy success, but that's not how this works. They have to be this good because of the other two. We're not the losers in this game.
In 10 years' time this team and club could be anywhere. This era will be written and its legacy enshrined.
This time, these goals, those results will all be held up as the very best it could get, especially when it comes to who is on the receiving end.
Liverpool, Liverpool, taking the piss.
---
Recent Posts: