KARL COPPACK reflects on the passing of Ray Kennedy, a friend and a Liverpool legend
NO ONE should ever be defined by an illness.
We have just lost one of Liverpool's finest players. Ray Kennedy won pretty much every honour in the game as a Liverpool and Arsenal player. What he missed out in a red shirt, he won in a red and white one. Already a double winner and UEFA Cup winner with the Gunners, he came to us on the day Bill Shankly left and added trophy after trophy to his collection.
He ended his Liverpool days in 1981 and headed south to join John Toshack's Swansea City. Even there he collected another trophy. This time a Welsh Cup winners' medal. Not every great player has the trophy haul they deserve. Ray Kennedy did.
It's easy to divide Ray's life into two halves. The first 35 years saw him as a peerless footballer, the second as a sufferer of Parkinson's Disease, but that's too simplistic. The truth is somehow crueller.
We are mourning legendary former player Ray Kennedy, who has passed away at the age of 70.

The thoughts of everybody at Liverpool Football Club are with Ray's family and friends at this sad and difficult time.

Rest in peace Ray, 1951-2021

— Liverpool FC (@LFC) November 30, 2021
His diagnosis was a late one though early for the condition. He began to notice irregularities in his physical movement as far back as his Arsenal days when he was barely out of his teens. At first the ailments were easily dismissed. A twitching of a muscle or a passing discomfort in his arm, but the symptoms of Parkinson's develop over time. He would later go on to say that he was tired after matches. You'd expect him to be of course given his work rate, but he was tired to the point of absolute exhaustion. While his teammates would sit and talk about the game or discuss plans for a night out, Ray would sit slumped in the corner, barely capable of summoning the energy to speak.
But no one should be defined by an illness. Ray Kennedy won every honour in the game with his. There's strength of character and there's that. Talk about overcoming adversity. Talk about dignity.
And he did it for us. He did it for Arsenal and he did it for England, albeit briefly, but he also did it for the game. Of the thousands of tributes he received this week so many of them come from admirers of other clubs, some of them from our biggest rivals. Ste Armstrong of United We Stand spoke of his admiration for the big Geordie on several TAW podcasts. In one he argued that no All-Time Liverpool XI would be complete without Ray. He's right too. If you loved the game, you loved watching Ray Kennedy.
The highlights were obvious — the goal against Bayern in their own backyard when they'd already told their fans how to get to the European Cup final in Paris after securing a 0-0 draw at Anfield, the Match of the Day goal of the season in 1978-9 against Derby County when he took out an entire defence and goalkeeper simply by cushioning the ball into space and the goal at Molineux which wrapped up the league in 1976. My favourite is his chip against Jimmy Rimmer in the Villa goal in April 1978. It's the second goal of this collection.
I love everything about that goal. The skill despite the boggy pitch, the laughter, the half-apology to the keeper and then the absolute joy with Kenny and Terry Mac. Down the years some have said that his nod to Rimmer is an admission of a lucky fluke, but he knew what he was doing when he saw him off his line. Not bad for a player who'd previously been criticised for being slow and ungainly. He was an artist. Power mixed with finesse.
The onset of Parkinson's Disease certainly affected his personality. He could appear morose and distrustful, undoubtedly confused as to why his body would occasionally act like it did, but he was also a man of wit and warmth. He signed every autograph and chatted with those who wanted to chat with him. There was never room for celebrating or even believing in his fame. Even as late as 2009, he refused to walk onto the Anfield pitch at half time in the 4-4 draw with Arsenal because he didn't believe that anyone would remember him. It was only a song from the Kop that changed his mind.
Last week his grandson watched the coverage of his passing and couldn't believe that he had achieved as much as he did. To him he was just his Grandad rather than one of the finest players of his generation. He never bragged about his past, never played the big 'I am.'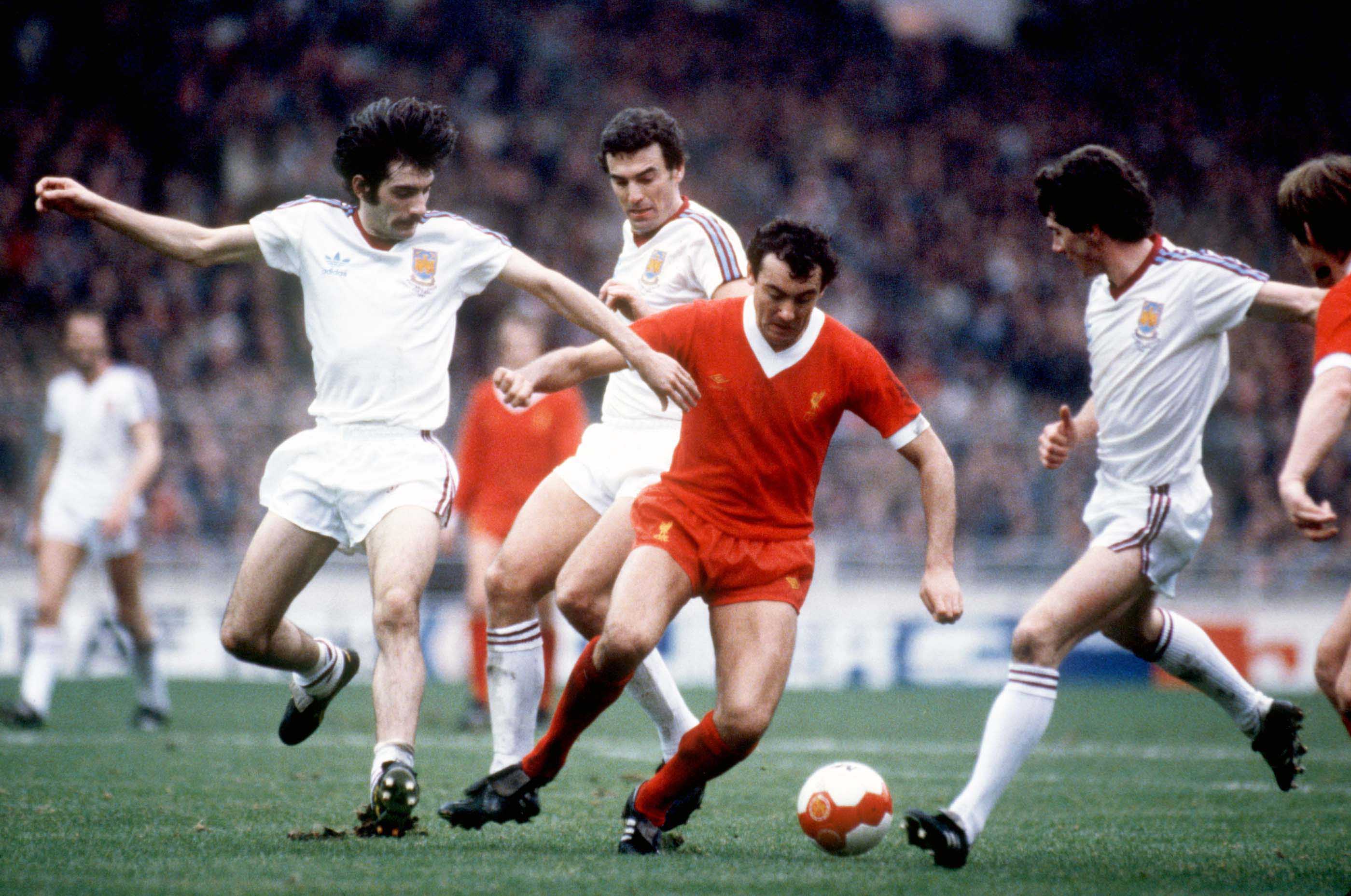 That modesty came from his origins and background. A miner's son in the North East, Ray loved the home life and though he certainly liked a pint in his youth, he preferred to keep away from the limelight. For all his talents he was so humble and simply had no idea of his regard. His celebrations were always muted — a clap, a handshake and a raised fist to the Kop and then back to the game. There were no histrionics or knee slides, no camera-hogging. He made James Milner look like Zlatan in that regard.
He was still undiagnosed when he went to Swansea but his disease had escalated alarmingly by the time he turned up at the Vetch. He eventually left after arguing with Toshack who mistook his ill health for laziness, though he can hardly be blamed.
A spell at Hartlepool and Sunderland came next as well as a few months in Cyprus as player-manager of Pezoporikos but the illness was winning the war.
But it's not the illness that defined him, rather his resilience to it. His son told me last week that he never once complained about his condition. Even when he found it difficult to move or relax, when he would freeze up in public or when his medication left horrific side effects, he would simply grit his teeth and get on with it.
That's the Ray Kennedy I'll remember.
Rest in peace, Ray. The battle is over. You won.
Recent Posts: