Gareth Roberts' preview ahead of West Ham United v Liverpool at the London Stadium, with David Moyes getting a lot of good press going into the game…
DAVID Moyes then, eh?
It feels more than a little weird from a Red perspective to see the man once witheringly serenaded by Kopites with the song "David Moyes is a football genius" to be getting so much praise right now. Even Jurgen Klopp was at it today.
"Moys-eh" is of course more fondly remembered in these quarters for looking like a man walking into the sea wearing concrete shoes after succeeding his mate Alex Ferguson at Manchester United.
Ten months it took for someone to throw him a lifering and rescue him from his misery at Old Trafford. And what a 10 months it was for 'The Chosen One' as he took charge of 51 matches and oversaw 15 defeats, including two to Liverpool, two to Manchester City, two to Everton and losses to West Brom, Swansea, Stoke, Sunderland and more.
Seven years ago Brendan Rodgers' Reds headed for Manchester with Moyes admitting Liverpool were favourites to win at Old Trafford. If ever there was a snapshot of why that job wasn't for him, it was that admission. It's not the done thing, David.
Liverpool won 3-0, Steven Gerrard scored two penalties and missed another, and it could easily have been as convincing as the scoreline at Old Trafford the other week.
Before that, it was 11 years across the park at Everton where, infamously, he "proved you don't need trophies to be a winner but he is a winner". Doesn't get old, does it?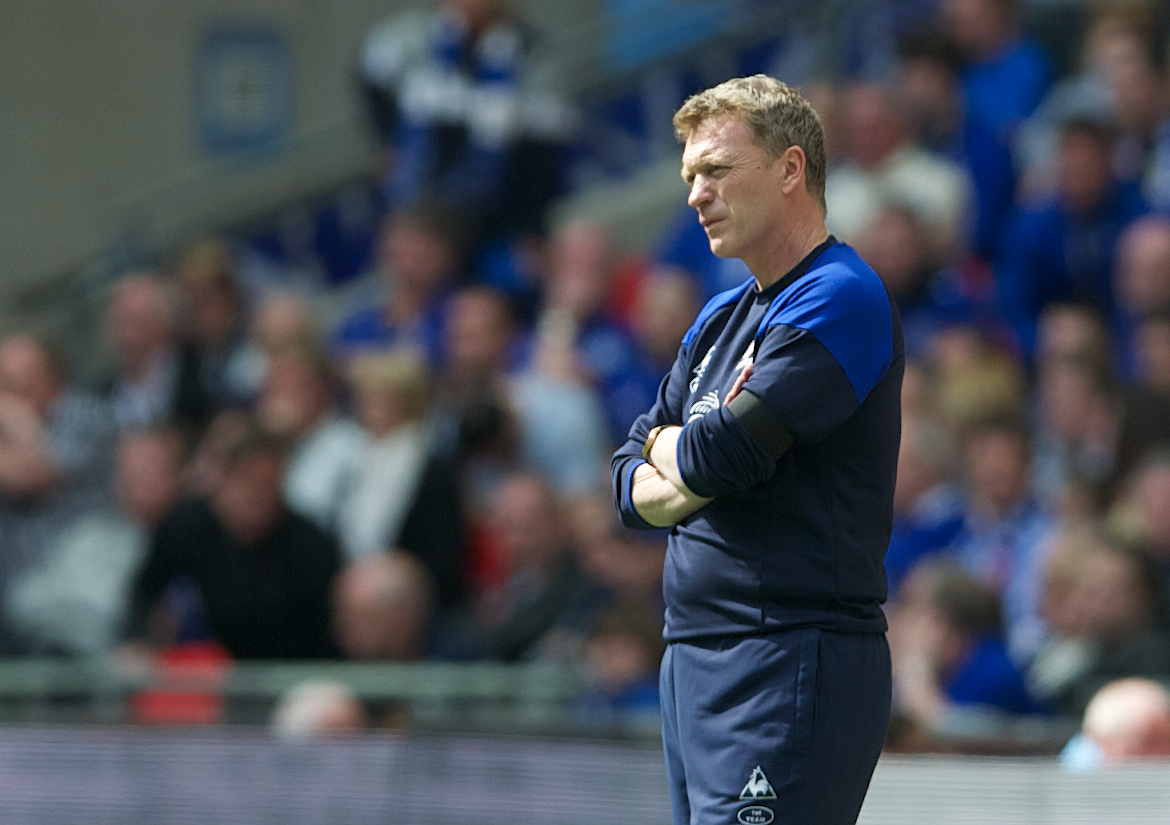 Twenty five times Moyes sent out Everton sides to take on Liverpool between 2002 and 2013. The Blues tasted Derby victories just four times, all at Goodison Park. He masterminded eight draws and was defeated 13 times, including at Wembley in the 2012 FA Cup semi final.
In fact, Moyes has never won at Anfield with any of the sides he has managed in the Premier League, Everton, Man United, Sunderland and The Hammers.
It's not just those past results though. He remains revered for rocking up at Everton and claiming they are "The People's Club" on day one.
Toffees still claim that as some kind of genius moment. My take was that it was the perfect way to blend the trophy drought. A real "that's it, that was the real quiz" moment.
Even The Echo was at it: "The phrase stuck and was adopted by Evertonians themselves, the club in what would even become an official capacity and the football world at large outside the confines of Anfield where it continues to stick in the craw. Moyes had secured his first victory before a ball had even been kicked."
Does it stick in the craw? I think we're alright, you know. Mainly because we're comfortable in the fact that it's clearly nonsense.
The comedy around the man was also embellished when he "did a Joey Barton" in an ill-fated short spell at Real Sociedad, showing the Spaniards that his skills also stretch to their language. Or not.
All that can't be forgotten. And neither can his comments to BBC reporter Vicki Sparks when he was under fire at Sunderland. After fielding a question about whether he was under more pressure because the owner was in the stands, he added: "You were just getting a wee bit naughty at the end there, so just watch yourself. You still might get a slap, even though you're a woman. Careful the next time you come in."
He's getting a lot of nice press at the moment, having clocked up 1,000 games as a football manager, but I'm sorry if I can't get too caught up in it after all that.
The Hammers, though, are flying under his guidance, enjoying their most successful calendar year in the Premier League with only Manchester City (80) and Chelsea (66) earning more top flight points in 2021 than West Ham (62).
That old traditional statistical mine — the league table — doesn't look too bad for them either, with West Ham sitting fourth, only two points behind The Reds and having rattled in a not-too-shabby 20 goals so far.
Everything suggests a tough game at a no-longer-toxic London Stadium, a ground that has been a happy hunting ground up to now for Liverpool. It's five games played there for The Reds, with four victories and a draw so far, the last visit being a 3-1 win for Jurgen Klopp's side in January.
In fact, Liverpool are unbeaten in the last 10 games home and away against The Irons, winning eight and drawing two.
West Ham's only defeats so far this season, both 1-2 losses, came late in the game with Manchester United's victory in September coming courtesy of an 89th-minute winner (and an injury-time penalty miss from Mark Noble, who was brought on by Moyes to take it) and Brentford triumphing thanks to a 94th-minute goal.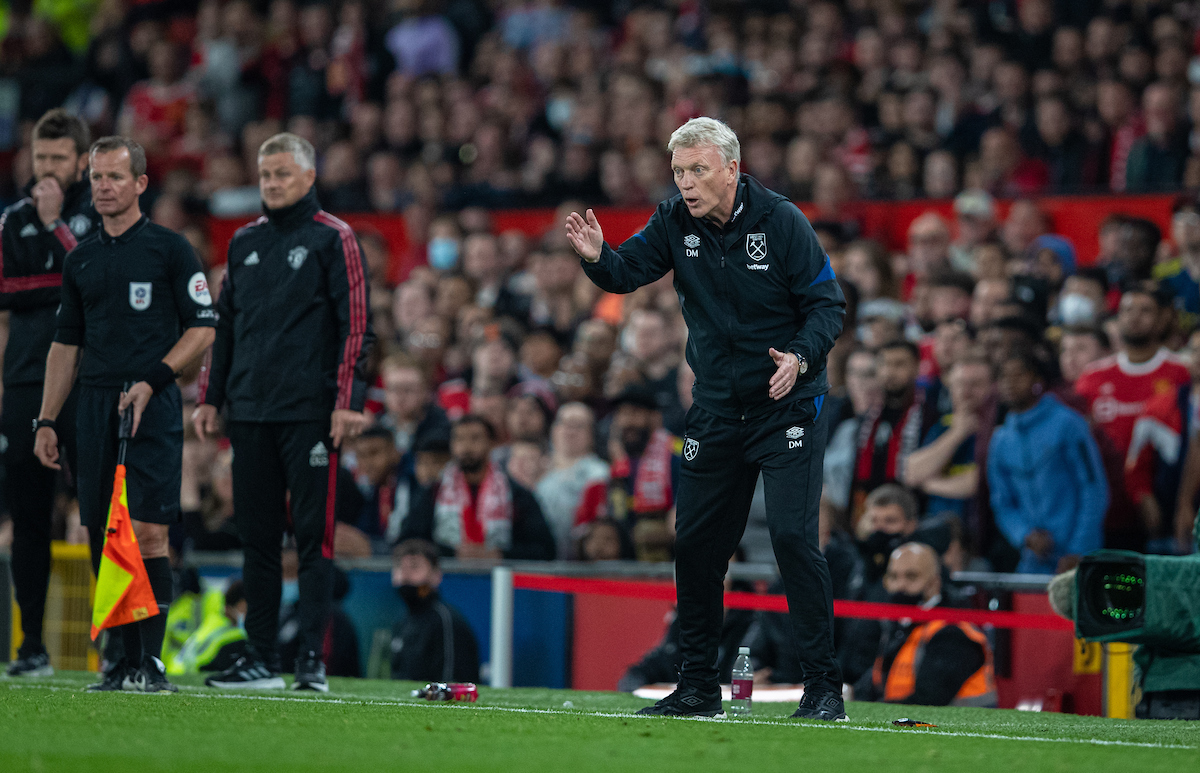 The Reds have had an extra 24 hours to recover from European football, with The Hammers drawing 2-2 against Genk in Belgium on Thursday night after Liverpool's satisfying 2-0 win over Atletico Madrid the night before.
Klopp has to contend with injuries once again, with Roberto Firmino out for over a month with a hamstring injury, Joe Gomez missing with a calf issue and Curtis Jones suffering a problem with his eye.
Both Fabinho and Thiago are in contention though, making much needed returns to midfield midweek, as James Milner and Naby Keita remain sidelined.
The record-breaking Reds — unbeaten in 25 — will be hoping to continue their superb away form that has seen 19 goals plundered in five Premier League games on the road.
This, though, looks like the hardest domestic away so far. Who are the favourites this time, David?
The bookies say Liverpool (7/10) — who have scored at least three goals in their last six away league matches — but maybe this time Moyes fancies his chances.
Predicted 11: Alisson; Alexander-Arnold, Konate, Van Dijk, Robertson; Henderson, Fabinho, Thiago; Salah, Jota, Mane
---
"West Ham are in great form but they'll be worried about playing Liverpool and the forward players."

🎥 West Ham United v Liverpool | The Preview Show

🗣@robbohuyton is joined by @kevwalsh_

To watch in full and to access all our premium content 👇https://t.co/RZ5ckXeglW pic.twitter.com/G6bDJnLdYR

— The Anfield Wrap (@TheAnfieldWrap) November 5, 2021
Recent Posts: