With new data from The Athletic about the ages of players, it seems that Liverpool's squad are defying that and continuing breaking the mould…
YOUNG, dynamic, fast-paced and in form.
All the adjectives used to describe Arsenal in the build up to the weekend fixture set it up to be the biggest of banana skins. Another game where we might leave the ground feeling disappointed.
The away fans sensed that, and arrived at Anfield feeling more bullish than they have done in previous seasons. They wouldn't stop singing Saka and Smith-Rowe's names, and there's a real sense of pride that they're building a team around young and exciting future talent.
Meanwhile, our squad age comes constantly under fire. If a player underperforms over a period of time, their age is always deemed a contributing factor. Transfers have been criticised for being of the wrong age profile. There's a niggling fear that we're living in the moment rather than building for the future.
And there is evidence that some of these fears are right. A recent study by The Athletic found that only a handful of our players are operating within the peak years of their career.
If you take the data at face value, Alisson Becker is in the last year of his peak, while Kostas Tsimikas is the only defender in his prime. Naby Keita is the sole midfielder to fall into this category, alongside Takumi Minamino in attack.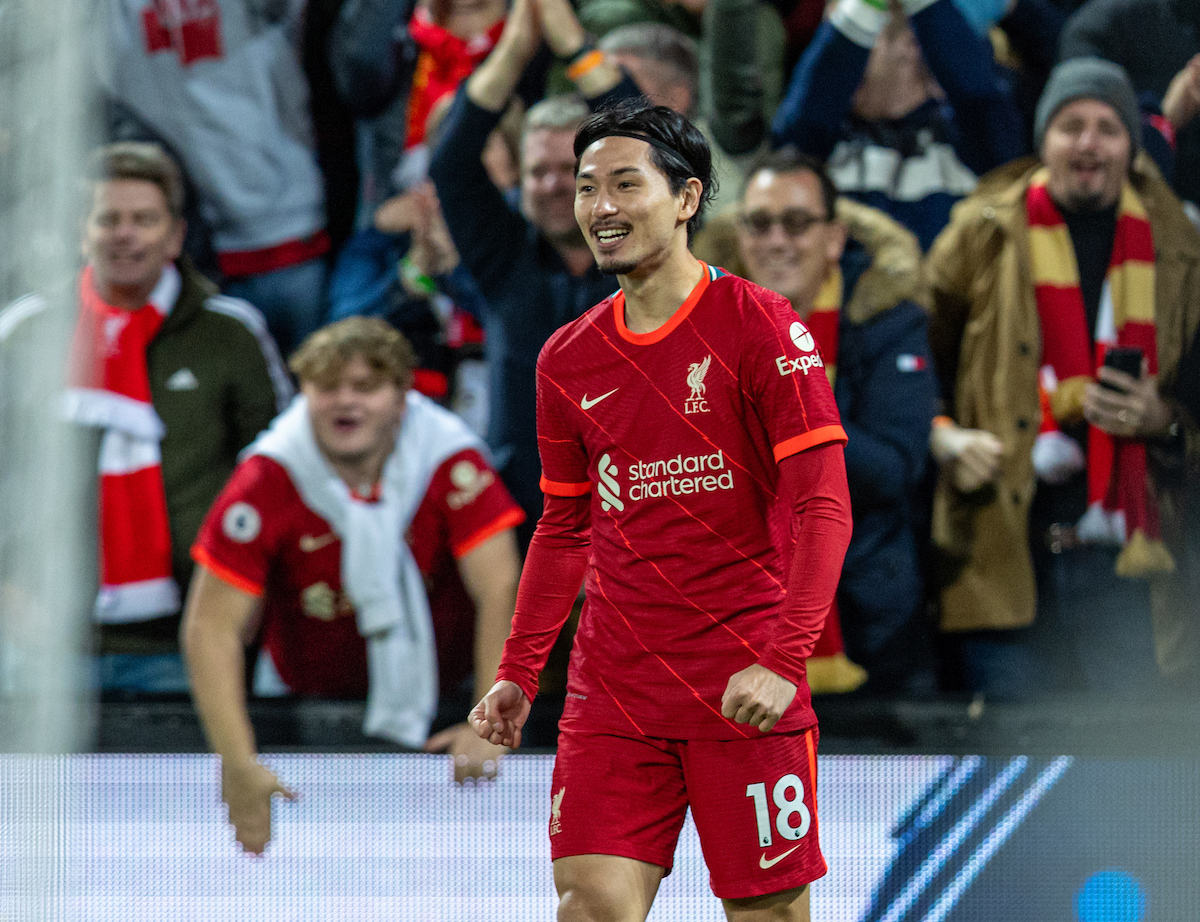 That's just the data, though. Our team defies that data week in, week out, by striking the right balance between experience and young talent. That was clear to see last Saturday. When Arteta roused the crowd and lifted the atmosphere in the ground, our players had the experience to harness that energy and turn it into something positive.
Unlike the past two games where the team has struggled to play the game at our pace and allowed the opposition to get on the front foot, we showed that we're able to manage the game and made Arsenal play on our terms.
It was easy to see the benefits of an experienced and relatively unchanged squad that has played together for three seasons in a row. They moved together as a pack, knew when to go and when to hang back, and played pressing football at its finest. They won the ball back 17 times from pressing as a consequence, the highest this season.
So, does the data matter when we can see the evidence in front of our very eyes? Maybe building a level of consistency and allowing players to find their rhythm is what really makes the difference. Some of that, like injuries, is out of our control. But we have to keep controlling the controllables.
We have witnessed how the momentum builds when players are able to find their feet. Alex Oxlade-Chamberlain made his third consecutive start against his former team, and undoubtedly had one of his best games for a while. He was both explosive and creative, while also working hard to track back and correct any mistakes.
And let's face it, those who have surpassed their peak age show little sign of slowing down. Virgil van Dijk looked back to his cool, calm and collected best, and seems to be slowly regaining that yard of pace he has lacked since his return.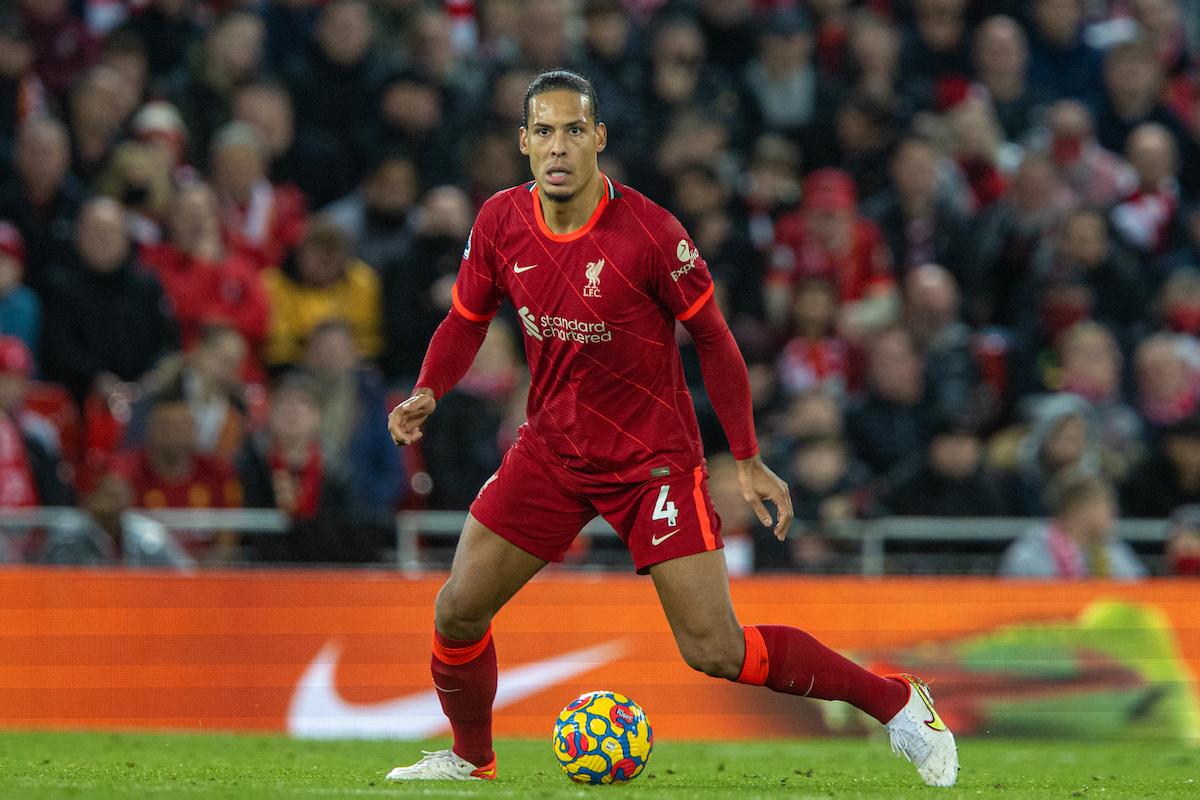 The team is an entirely different prospect without Matip and Fabinho in it, as both have the experience necessary to read the game and make the right call with seconds to spare.
I mean, just try telling someone that Mo Salah isn't in his prime. I couldn't do it. Well, not with a straight face at least. And Sadio Mane is second only to his teammate in Premier League goals scored this season.
We should never underestimate just how bright our future talent is, either. We'll get to see some of the younger players against Porto tonight, which will be a timely reminder that we have a lot to look forward to.
Players including Trent Alexander-Arnold and Diogo Jota are technically still years behind their prime, and if the best is yet to come then I can't wait for it. Tyler Morton was handed his debut at the weekend, and the prospect of him starting on a night under the Anfield lights should excite all of us.
Whatever happens, we'll continue to defy the data and surpass expectations every step of the way.
It's something this Liverpool side is very much used to.
---
"Porto will be treating this like a cup final, but Liverpool will be wanting to maintain momentum."

🎙 Liverpool v FC Porto: Under The Lights

🗣 @jsexton24 hosts @pfitz98, @MaileyGrace & @Andrew_Heaton

📱 Download our app & get FREE tokens
🎧 Listen 👉 https://t.co/FHRpAAByEr pic.twitter.com/jxNnOOjDaD

— The Anfield Wrap (@TheAnfieldWrap) November 24, 2021
Recent Posts: