While some clubs have one figure as opposed to a group of leaders, the responsibility at Liverpool stretches far beyond the individual…
WE'RE learning all the time.
Back from the international break with two wins, uncertainties from Brighton and West Ham seemingly veering off into the distance.
This Liverpool squad isn't in rude health. What currently blesses it is the ability for players to emerge willing to lead when required.
It's needed.
We're starting to see this trait in Thiago Alcantara — but already this season we've had chunks of Mohamed Salah, Jordan Henderson and even Harvey Elliott doing so.
This squad can look light in areas, often in reserve. At times we're guilty of overlooking the starting 11 through fear of further injury.
On Wednesday, Jurgen Klopp insisted on making five substitutes and rightly so. But at every point he had players on the pitch who absorb and embrace responsibility.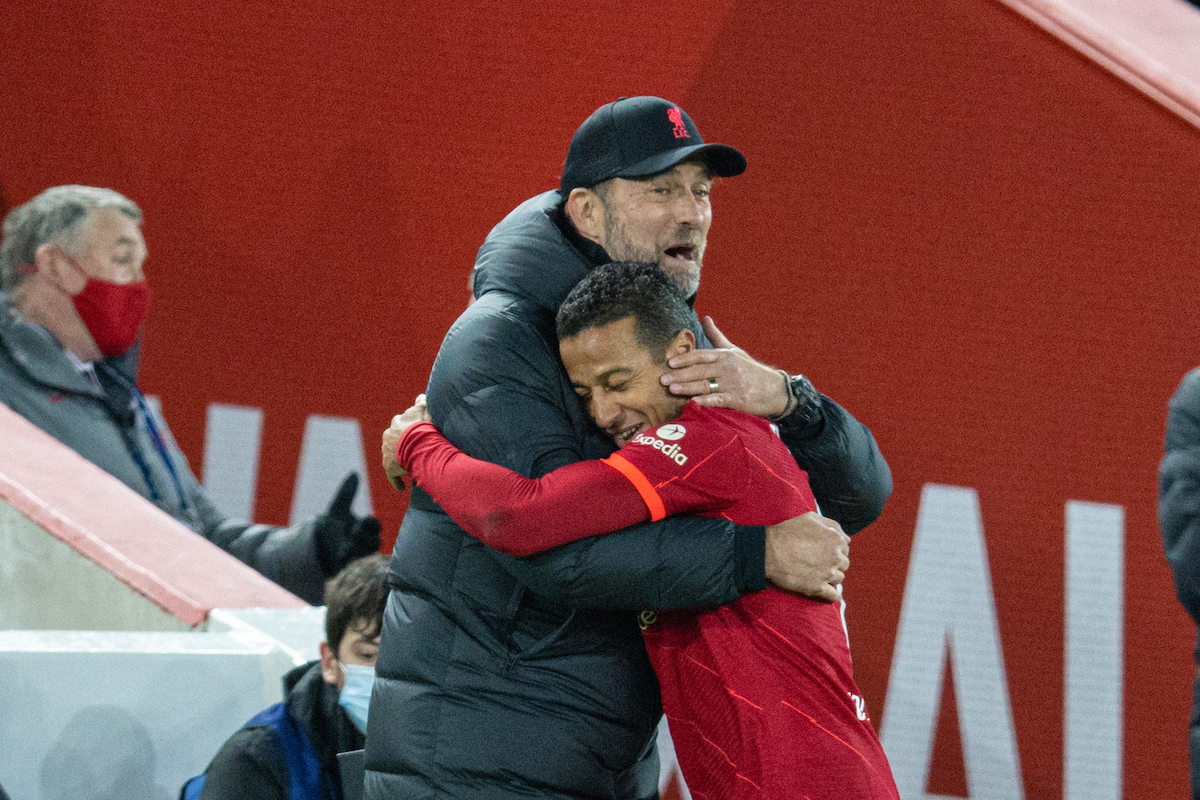 If you've just gone two down to this side, the last thing you want is Jordan Henderson's midfield presence and Andy Robertson with all the vigour of a man who knows the player filling in for him is getting routinely praised.
On the night, Alisson Becker captained Liverpool for the first time. He spoke of his pride after and stated: "We have an amazing captain, but we have a lot of leaders on the team who are not wearing the band on the arm. But many leaders that play important roles; myself, Sadio, Mo, all the players.
"It's really important to have all these players on the team who can make a leadership and push the players forward when needed."
Leadership in football can often be associated to a Gladiator-like need to get into the trenches. It isn't helped by Roy Keane-isms of "smashing someone" to set an example on the pitch being broadcast on a Sunday afternoon.
The truth is that leadership is multi-faceted. Henderson knows what his responsibilities are to the squad, the supporters and the city before he's even stepped on to the pitch.
That he isn't in the mould of a Keane or even Steven Gerrard is no bad thing.
In this environment he has James Milner and Virgil van Dijk to drive standards, Thiago and Salah to innovate, Trent Alexander-Arnold and Fabinho to be a constant.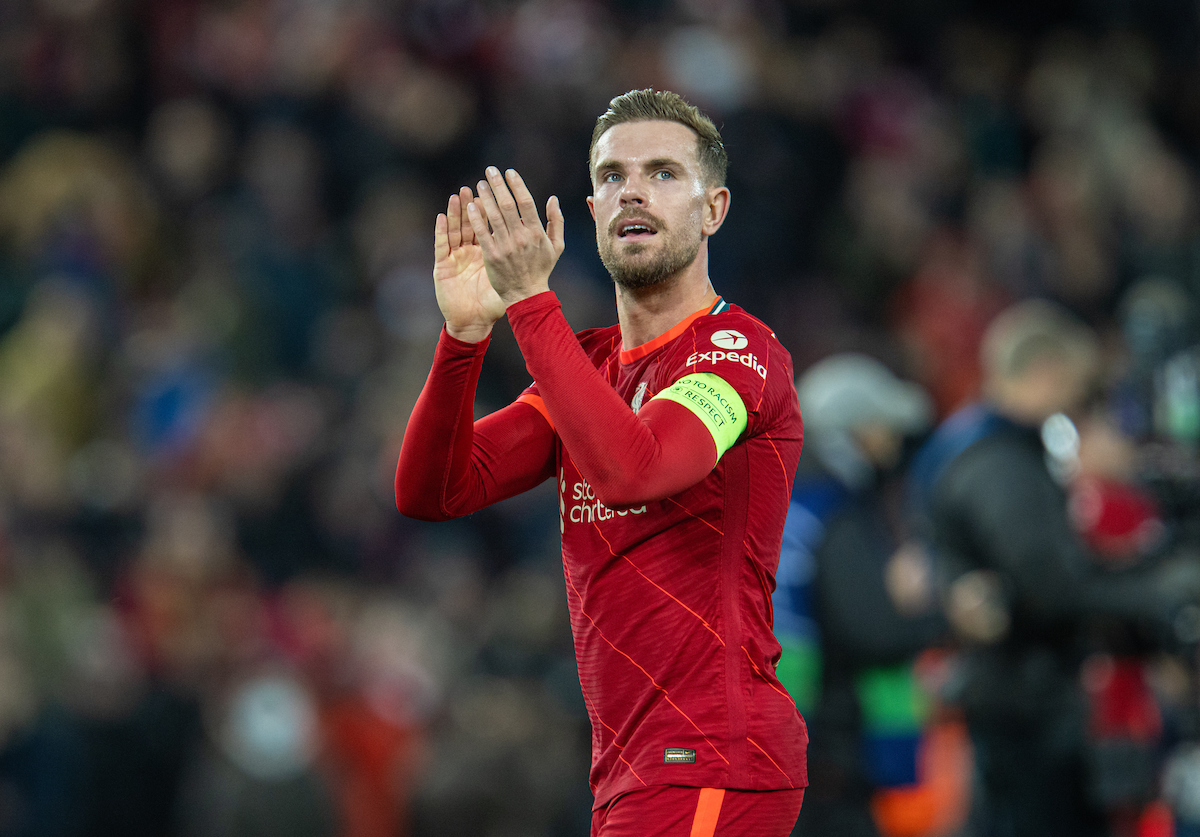 You can go on. The point is Liverpool's responsibility stretches so far across the squad it can be defined as unique.
Perhaps only Jose Mourinho's first Chelsea side share the same qualities if I'm thinking of a comparative.
Today, nothing comes close. Manchester City don't have the same identity without Vincent Kompany, while Manchester United fans can't wait to insert the word "not" in front of "my captain" in relation to Harry Maguire and who am I to disagree?
As this Liverpool squad continues to average a one-in, one-out rotation in terms of injuries, there will continue to be the need for a player to go beyond the already stratospheric level present.
On Wednesday, Liverpool had what many would define as a captain's performance out of their number six. He need not have an armband. The need for justification isn't required in that sense. It isn't what this squad is about.
Oh captain, my captains. A squad full of them.
---
"It's such a pleasure to watch Thiago play at the moment, he makes us purr."

🎙 Liverpool v Southampton: Team Talk

🗣 @jsexton24 is joined by @Fuad058, @IanRSalmon & @MikeKearney1 to discuss Klopp's pre Southampton presser…

Listen in full 👉 https://t.co/RZ5ckXvRKw pic.twitter.com/T2RHawkPAR

— The Anfield Wrap (@TheAnfieldWrap) November 26, 2021
Recent Posts: