With increasing awareness around the women's game and social issues around football, it continues to be a positive vehicle for change…
"WHAT'S happening to football?"
It's a question mostly asked with negative intentions, but dig a little deeper and it can be answered in overwhelmingly positive ways.
Take, for example, the exponential and continued growth of the women's game both domestically and across the world. As the popularity of the Women's Super League grows year-on-year and the last Women's World Cup surpassed 1.2bn viewers, broadcasters are finally realising it is a worthwhile investment.
I felt the buzz around it first hand at the draw for the Women's Euros a couple of weeks ago, and this excitement is playing out across on pitches and in stadiums across the country.
Closer to home, Liverpool's top-of-the-table clash against Durham at the weekend set a new league attendance record for the away team, with many of our fans making the long coach journey to support them.
Marking Women's Football Weekend, Liverpool were convincing and clinical in all the right moments as they overtook Durham to take top spot. Showing no signs of slowing down, Leanne Kiernan was on the scoresheet once more alongside Taylor Hinds. It is a genuine joy to be part of their journey, and it's never too late to join.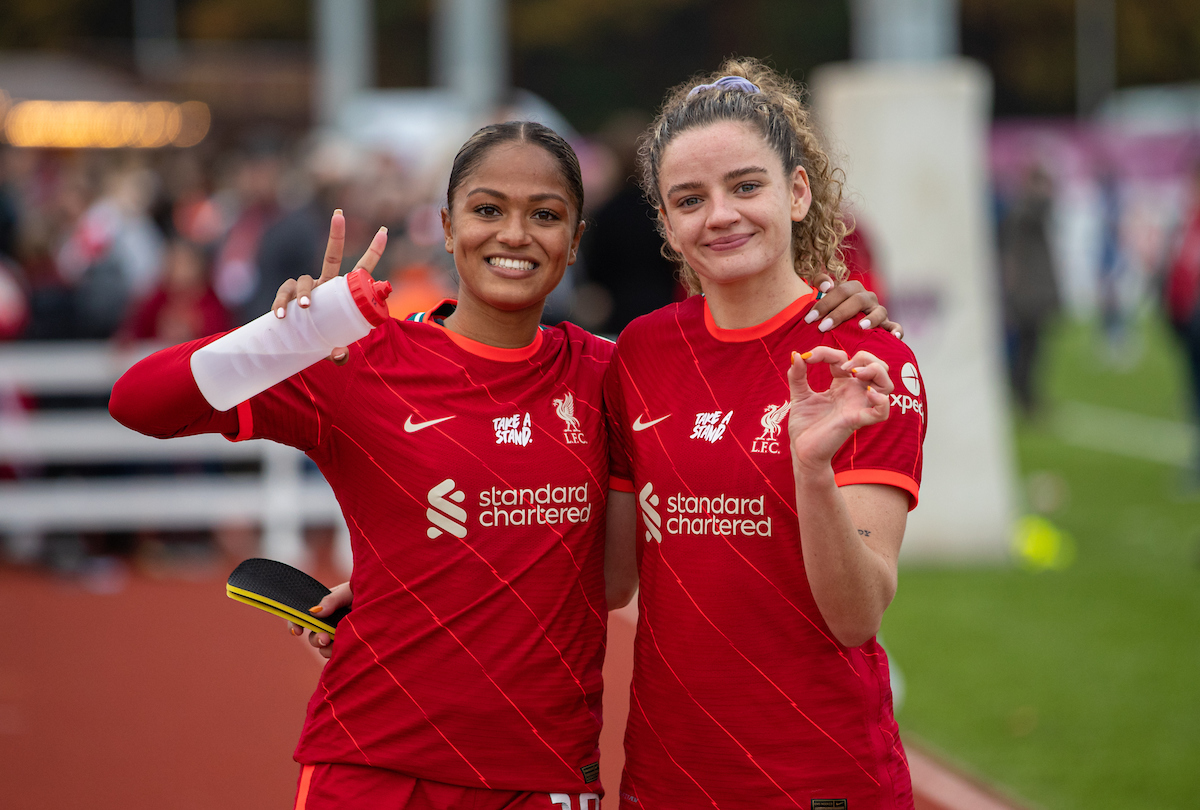 Only a few years ago there had never been a female pundit in the Premier League. The sheer fact that someone like me is able to make football my job is evidence of progress.
Then there's the fact that players themselves in all areas of the game are overwhelmingly good people. Granted they are in a position of extreme privilege, but they use it to be positive forces for change.
Many are politically engaged, they work towards equality in all aspects of the game, and in short they just genuinely care. They aren't afraid to express themselves both on and off the field, and in turn show others that they can do the same.
Much of football fan culture is shifting too, and while there is a lot of work to be done crowds are slowly becoming more diverse than ever before. People are using the sport as a positive platform to advance conversations around discrimination and expand their understanding of social and economic issues.
And yet (and there definitely still is a yet), so many still feel compelled to ask "what is happening to football" in a negative way.
There's a sexism problem that perpetuates all aspects of the game, in the stadium, on the pitch, and in the media. The comment section underneath Liverpool Women's team sheet on the men's Instagram account was recent evidence of that.
Last year Kick It Out confirmed there had been a shocking increase in reports of both racist and homophobic abuse in the professional game. It's a problem that isn't going away anytime soon.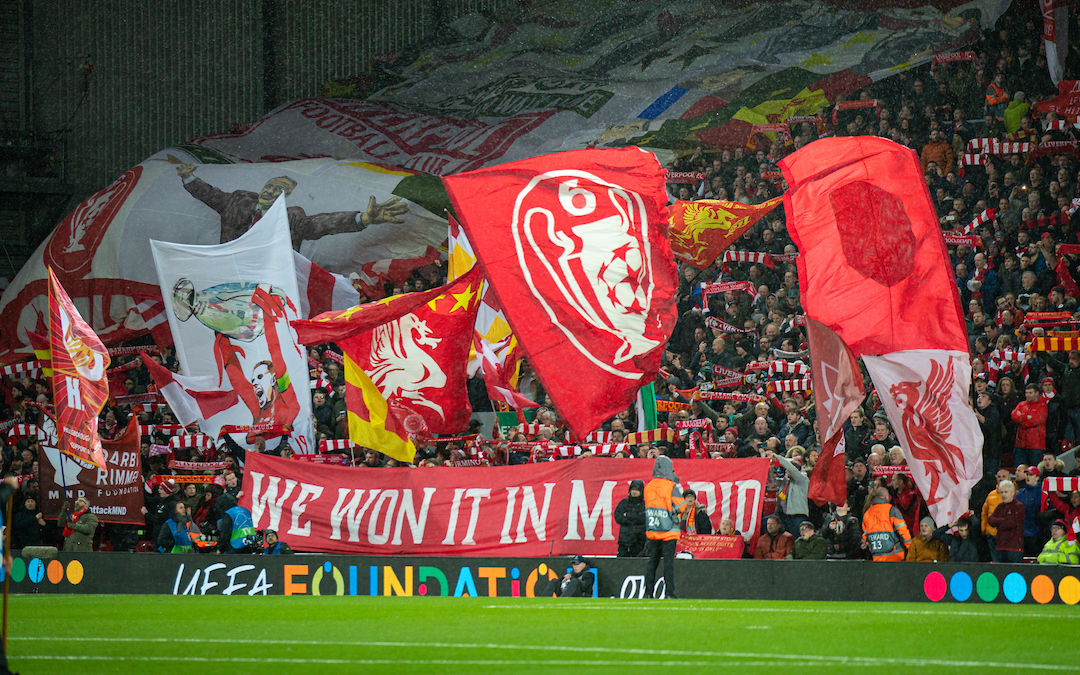 And then in the past week the response to Dominic Calvert-Lewin's outfit on the cover of fashion magazine highlighted the thread of toxic masculinity that runs through the game.
So, what is really happening to football? Well, more than ever more, it's becoming a forum for change and for self expression and for positivity. For people to explore their identity, to discuss things that matter to them, to share in the joy of the game.
With that comes pushback, and with that comes an opportunity to shape what it means to be a football fan for the months, years and generations to come.
To make it more accessible to everyone, because for too long the stereotypical idea of what a fan should be has stopped people from falling in love with the game. And everyone should have the chance to fall in love with it.
Those sitting in the stands and watching at home across the country can and should act as a microcosm of society, but for this to happen everyone needs to feel safe, supported and represented. I think we all have a part to play in making it that way.
Football is a game for everyone. It's for me and for you. For all of us. It might take a little bit longer for everyone to realise that, but it's never too late to start.
---
🗣 Liverpool FC Women: November Round Up Special | #FreePodcast | #LFCWomen

A round up of the latest from LFC Women's 2021-22 season, @Knox_Harrington hosts @Pippa35, @AndyBell26 and @Lauren_Black9 from @RMTVWomensPod…

Listen for free 👉 https://t.co/6manWAZMfM pic.twitter.com/2eXEWYo52x

— The Anfield Wrap (@TheAnfieldWrap) November 17, 2021
Recent Posts: