The Newcastle takeover is the latest example of football becoming increasingly removed from the reality many people in its communities face…
Martyn, Harte, Mills, R. Ferdinand, Matteo, Batty, Dacourt, Bowyer, Kewell, A. Smith, Viduka.
LEEDS United's pinnacle of the last two decades — a Champions League semi-final versus Valencia which they failed to navigate, a result which would send them into football league freefall.
Let me make something abundantly clear, Leeds were a seriously competent football team. It had a spine, could switch gears and was exciting. To me, they weren't going anywhere. To their then chairman Peter Ridsdale, they were playing fast and loose.
"I was chairman of a club that went to a Champions League semi-final and was fifth in the league. Did I make mistakes? Of course, but who hasn't?"
In the end, the house wins. No more bets, please.
This won't be the only example of a club shooting its shot in the past 20 years, but it's the most stark. It's a play on all of our expectations, desires and yearnings as supporters.
We want all of the shiny things now, please. Let's not confuse moral and financial obligations or social parallels while indulging in our own beautiful dark twisted fantasy.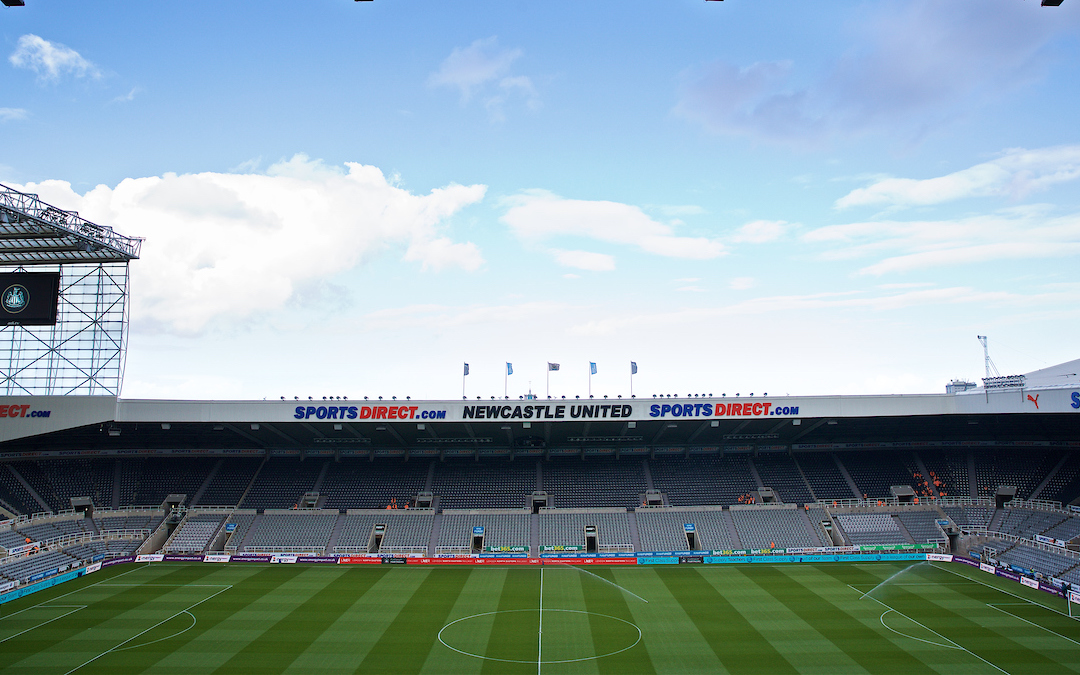 We often label football as escapism. The place we go to dream. We dare to beat the best when Saturday comes. Yet we rarely explore the problematic side when dreams descend into the longing for uncapped wealth, capitalist greed and financial dominance.
Newcastle United fans have a right to feel elated at being freed from Mike Ashley's identity-ripping, slow bleed before everything else. Should they now be the moral arbiters for the UK's relationship with Saudi Arabia when arms deals continue to be brokered between the two at government level? Absolutely not.
The question of Geordie conscience is being pondered, but nobody is exploring why we're all left hearing about the latest work colleague whose lottery numbers came up as you're about to start a 12-hour shift.
We're witnessing one lottery win a decade with Chelsea, Manchester City and now Newcastle. There hasn't been any progressive reaction other than collective elation and jealousy in all three.
Beneficence will undoubtedly continue around St. James' Park, an area of the country most depleted by austerity. Yet while food banks and social projects will continue to use the club as an offshoot to save lives, it will now exist in line with contradictory calls to "sign Mbappe" and "break the bank" for the next shiny commodity.
Consciousness and capitalism cannot, therefore, be separated in this sense. People will benefit to financial levels most of us won't earn in a lifetime and a state can sportswash its image to help reaffirm its global power. All the things many deplore in society once again existing in unconscious bliss.
At the hub of every conflicting emotion is the Premier League — the governing body everyone painted as purified saviors of integrity during the Super League debacle in springtime. Once again, we're left asking who the baddies are.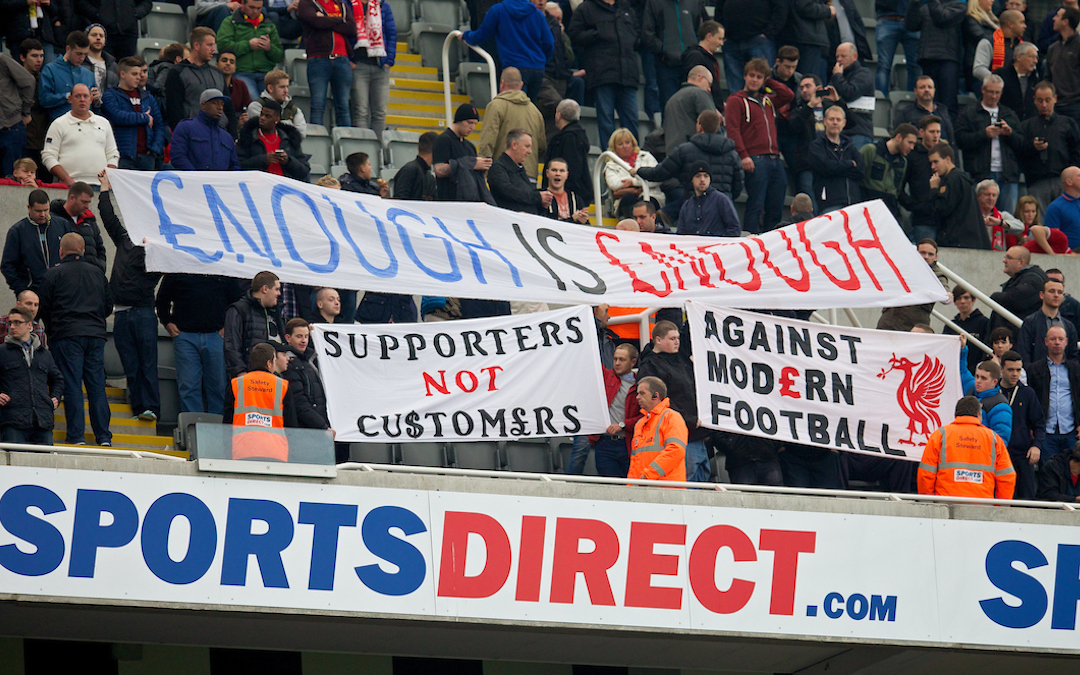 From Leeds then to Newcastle now the message is the same: The only way to win is by striking it rich and joining the elite classes. It's every Del Boy-ism imaginable. One day Rodney, we'll win the Champions League.
And the worst realisation of all? That there will be Liverpool supporters who read the premise of this piece and maintain that Newcastle's story is the ultimate aim for our club. That uncontrolled wealth and buying your way to power is fine in this context. That greed, power and wealth is something we should all be striving for.
The reality is that this will only continue while the sport is identified as a means to aid bureaucratic might across the globe. Don't be fooled by the old line, football and politics are mixed more than a margarita.
We can say that's not our business. But ask yourself why you can't see traits so at odds to our everyday lives when it comes to the sport we love? Is it then enough to say that it's not our job to fix it and continue to segregate football and reality?
One day we'll realise just how big Liverpool's achievement in this era has been. Who knows how many more will strike it rich from now until then.
The game is rigged, but you cannot lose if you do not play. A thought increasingly ponderous when this becomes the price of winning.
Recent Posts: