As football continues to fall out of the hands of the people at the heart of it, Liverpool's players still make it a joy for us supporters…
IN the words of Hannah Montana: "Life's what you make it, so let's make it rock."
Hannah, for those who don't know, lived a double life. One moment she was a normal teenage girl going through all the angst that brings, and the next she was a pop sensation. Whenever she needed or wanted to escape the struggles of normal life she could flip into superstar mode, and vice versa.
In some ways, we've all got our own Hannah Montana/Miley Cyrus axis. That ability to block out the noise and put on a brave face when times are tough. But, as it eventually caught up with Hannah/Miley, it can catch up with us.
I've been feeling a similar way about the wider football world recently. While I'm absolutely loving getting to watch The Reds play again, being back in stadiums and witnessing the brilliance of Mo Salah and co first hand — and I'm by no means taking any of that for granted — the noise outside of Liverpool is still seeping through.
It has been for several years now, to be fair. It's not new. But this team have made it such a joy to be alive, you can almost just ignore the avalanche that is quite rapidly creeping up behind us while we admire the view.
Take your pick of the issues. Fixture pileups, racism, sexism, sportswashing. Take your pick of the governing bodies either enabling it or being directly responsible for it. The Premier League, FA, UEFA, FIFA. It's grim, it's got more grim, and it could (and likely will) get even more grim.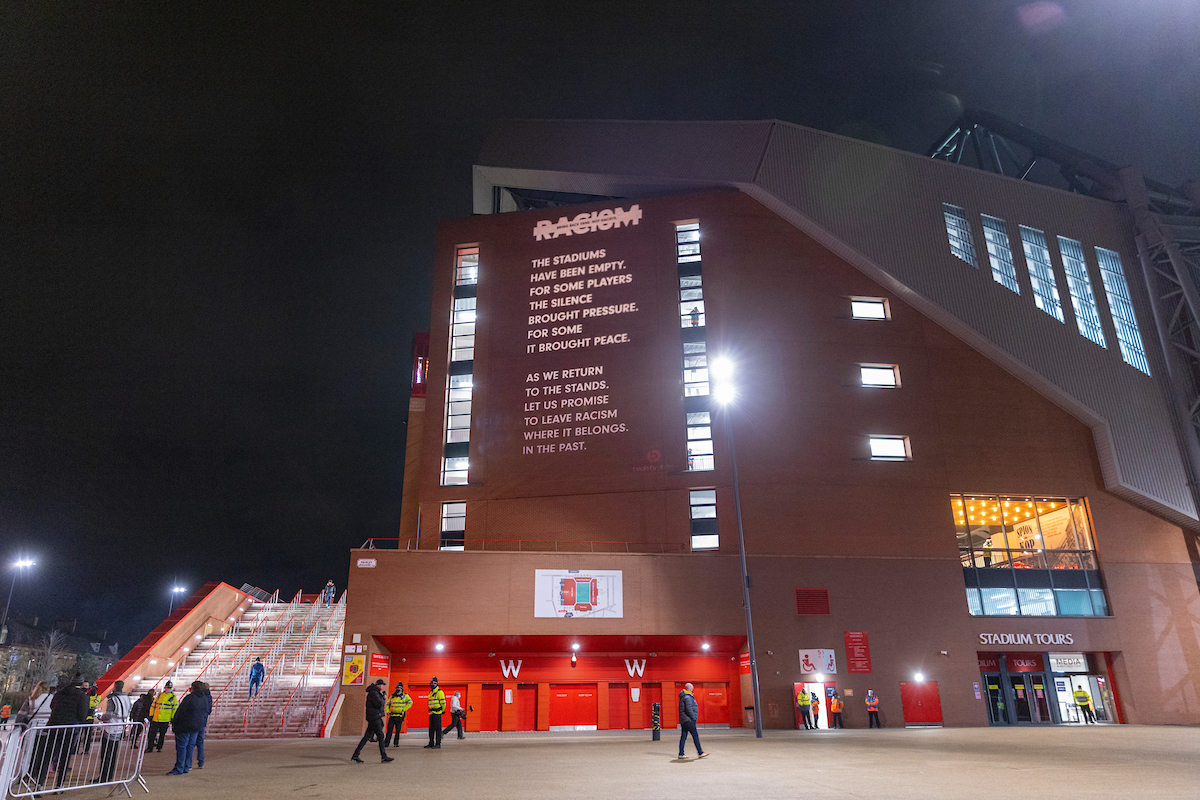 It has impacted all our Reds, from the currently in-form women's team, to the lads delivering football miracles to us on a weekly basis. They have to deal with the added strain they're being forced to suffer through, deal with the racism, the sexism, compete with the clubs being backed by entire states.
That, in turn, has impacted us fans; although we've been directly impacted in other ways for many a year now. Rising ticket prices, further ticketing issues, ridiculous kick off times, ever-decreasing accessibility. It's diluted the game that once upon a time solely belonged to us, our players and their coaches.
We do all we can to stem the tide, but it just keeps coming.
Yet once kick off rolls around we get the opportunity to forget all our problems for those 90 minutes. We get to sing, shout, and be active participants in a game which can still provide us with so many ups, in spite of all the downs. And our lads get to reward us with goals, wins and trophies. We get to remind each other what we're all in this for.
The tide may never stop, and we'll all reach our breaking point at some stage, but let's remember just how lucky we are. We get to watch one of the greatest football teams in the world playing for me and you week in, week out.
When that's no longer the case, we might regret the fact we didn't celebrate it enough.
---
"What I found more depressing was how few questions there were for the Premier League in comparison for how many there were for Newcastle supporters who have season tickets and just want to watch football."

The Anfield Wrap Podcast 🗣

Listen for free 👉https://t.co/zK32RKRWOw pic.twitter.com/QbI1tZSlBw

— The Anfield Wrap (@TheAnfieldWrap) October 12, 2021
Recent Posts: