After another week in which Jurgen Klopp showed us his best side, his relationship with Liverpool continues to go from strength to strength…
LOYALTY.
Is it as blind as they say? Is there a point when that uncle who makes uncomfortable jokes or the friend who only calls you to borrow money becomes something other than an unquestionable commitment?
Football can often pit us at odds with ourselves. Our personal loyalties can be swept aside if we can't endure those at the wheel, mostly.
There are times when reaching for the hashtag-insert-name-out post can elude those deplorable enough to send them. For the less crass, it's akin to not enjoying the pint after every game in which you smother the topic of conversation with how much the manager isn't up to it.
I've written forever and a day about Jurgen Klopp. I will do for as long as I'm asked to pen words on a Friday afternoon because of his impact on us and on me.
Here's a man who actively bollocked The Kop for singing his name in his early tenure, setting the parameters of tough love. The point being made that it wasn't about him.
Loyalty at that point became a fanbase akin to an adoring and loyal pet dog, patiently waiting for its owner's approval. He owned his responsibility and matched it to our compressing and, at times, unrealistic demands.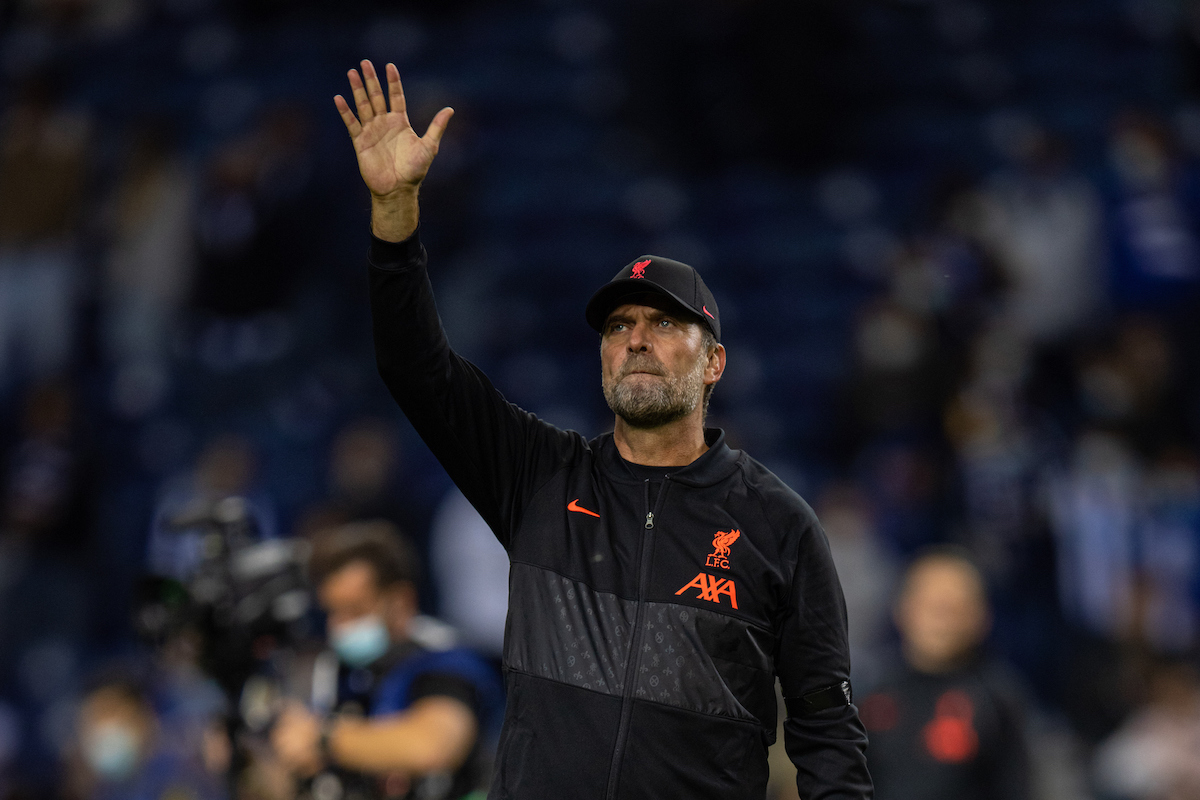 Everything in our lifetime should circumnavigate back to Klopp because he's so unique. Perhaps he's defined best by what he doesn't bring.
He doesn't want favours or to be seen as "one of us" for fear it should ever go wrong. He doesn't demand loyalty to himself in this instance. When the books are written, they should speak of the fact that, genuinely, he only wanted the best for Liverpool knowing full well he was the best.
If he wasn't, he would be playing tennis in Germany or skiing on the Alps. Missing football, perhaps, but finding that his forehand was good today, or that the snow is soft. Invariably finding ways to see the world his way.
Instead, he's spent his week guiding Liverpool to another five-goal rout in a Champions League away fixture and inserting an actual spade in the ground on rain-soaked Thursday at Anfield Road. The weather not deterring his mood and his booming laugh which will echo around these streets eternally.
Meanwhile, Liverpool's oldest foe continues to suffer in silence at the hands of one of its own. Manchester United, a club which should demand more, continue to play dumb to the blatant shortcomings of Ole Gunnar Solskjaer.
United are coached to a sub-standard level. They're demotivated and currently stand for nothing apart from the boundless, self-serving ego of a player wearing seven. United are a cataclysmic minefield of loyalty that is currently incestuous.
They will go to Everton on Saturday and could win and that's OK for every Liverpool fan because with Solskjaer present, it means they're a certainty to lose one of the next two.
Klopp and Liverpool will be focused on Manchester City — another club whose loyalty to their manager is rightly justified. Yet Pep Guardiola's aims are different. He lauds the concept of personal dynasty.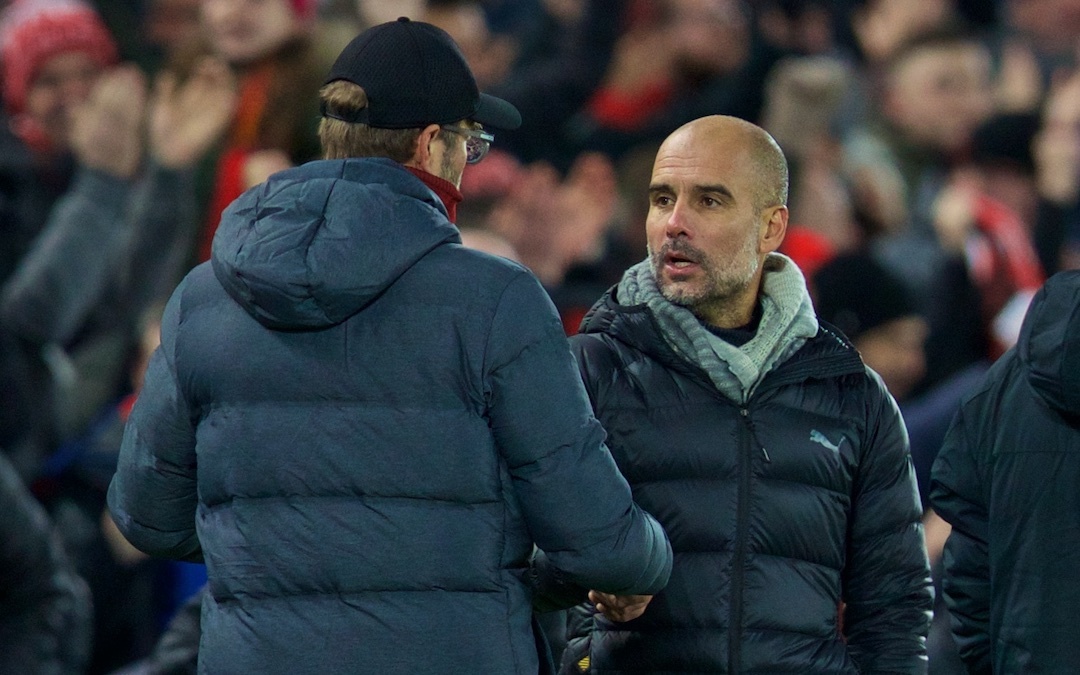 Liverpool and City could well end up at similar places in this sense. A key fundamental difference will be how it ends. If bets were being hedged on which one could be messier, you'd be swaying to blue.
The rest will merrily dance along, swapping managers with ruthless frequency without allowance for fanciful ideas of loyalty to ever be considered.
We will see lives fast and loose such as Thomas Tuchel and Chelsea, unimaginable couplings like Rafa Benitez and Everton, and the banal resignation of whoever Arsenal and Tottenham next appoint.
As the world turns, Liverpool will still for now have Klopp. The man who makes it all so easy in a way we can't describe. The manager who doesn't leave you with a nagging question you seek to avoid.
When the day comes that Liverpool could once again be confronted with these quandaries, we'll look back and remember how good it was to have someone who took all of that away and could still create fantastic football teams. You only need to look around to see how lucky we are.
Loyalty isn't blind, but I'd follow Jurgen Norbert Klopp into battle every day for the rest of my life.
I owe him no less a gratitude.
---
Subscribe to TAW Player for more reaction to all the news and events that matter to you…
"Guardiola talks about Anfield where the players seem bigger, they get everything and they're on top of you! it's that atmosphere, that bear pit stuff. For that to be ignited we need to get ahead."

🎥 The Preview Show: Manchester City | #LFC

Subscribe👉https://t.co/oaOWcUzrlr pic.twitter.com/SY7NEGOx74

— The Anfield Wrap (@TheAnfieldWrap) October 1, 2021
Recent Posts: