After Pep Guardiola's comments caused a fallout among Manchester City fans, was their manager missing the point or bang on the money?
"INTERPRETATION is interpretation.
"I'm not going to apologise for what I said. I'm surprised about what happened with this.
"It's not the first time in my career I've said it; the same at Barcelona and Bayern Munich. You play a tough Champions League game, knowing that you have another in three days and that Southampton have had all week to prepare.
"I made an approach to do something together again on Saturday at 3pm. What I said is that we would love, and need, their support. Whether it's 10,000 people, 50,000 or 40,000 – it doesn't matter how many come – I invite them to come and enjoy a game."
I know, I know. The Reds beat AC Milan in the European Cup and then dismiss a pretty handy Crystal Palace side to briefly become the league leaders and all I want to do is talk about Manchester City. You're quite right to mutter that word under your breath. You've got a point. Can't deny that.
We're often accused of obsessing over Manchester United and Everton. There's that well-used line 'I support two teams – Liverpool and whoever United are playing'. We're all like that to some extent.
City are a bit different. Both fan groups accuse the other of 'living rent free in your heads' which is an odd concept to say the least. City are allowed full access to mine whenever they do or say anything interesting and the above comments by Josep Guardiola (why does no one call him that anymore?) got to me.
I don't think he's insulted his audience as such. I just think he's ignorant of what it is and where it's come from.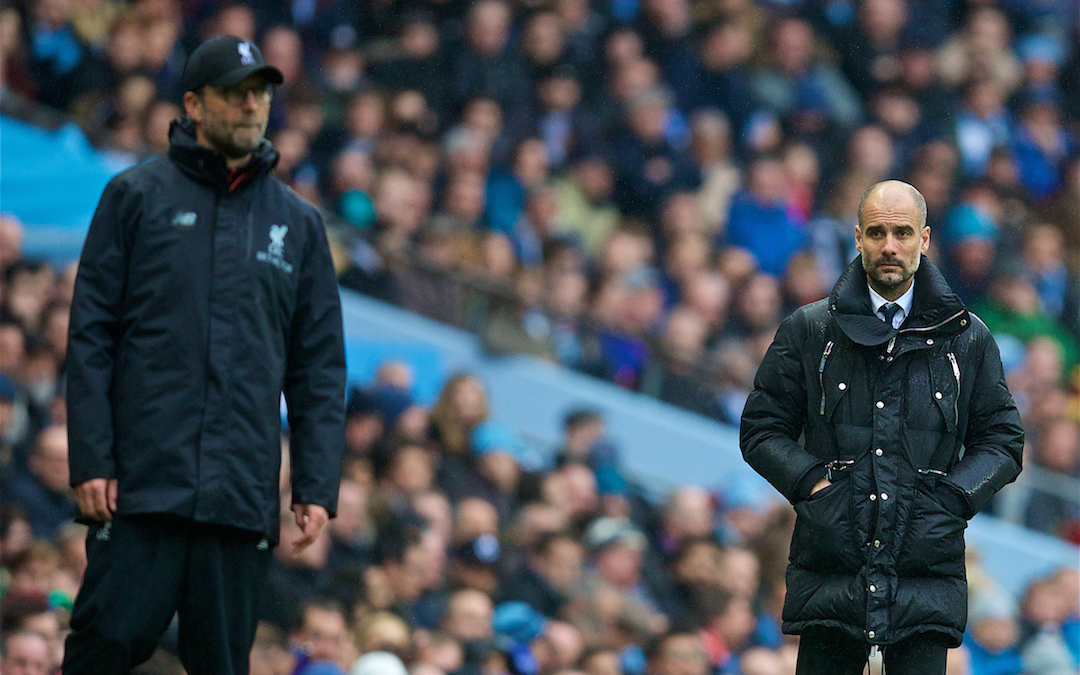 It certainly shows he's no idea how ticket loyalty schemes work. You can't just show up to a Premier League outfit on the day of a game and shove a handful of notes across the divide and expect to gain entry. Organising D-Day was a piece of piss compared to sorting out tickets these days. It's not 1982 anymore, mate. You don't pay at the gate and take a milk crate in with you.
He seems to suggest that there are thousands of City fans with tickets who simply decide to give their greatest ever side a miss whenever they're at home. 'Maybe I'll go next week. I've got three episodes of Bake Off to get through first and the dog won't wash itself'. Does he really suppose that they're out there and are hiding their light simply to annoy and confuse him?
He must wonder where they are, though. Billions spent on his team, league champions, European Cup finalists and one man and his dog in the crowd for the opening fixture against a German side.
It's the big thing these days. 'The Emptihad'. Though it's true that the club claiming the game is sold out when there's swathes of blue all over the ground on matchday is odd at best, I've got to say I'm all for them not attracting new fans. They should stay as they are. 
I honestly think their moneyed owners have bought the wrong club. Man City aren't Paris Saint-Germain. They're Man City and all that comes with it. I like that about them. After all, who but the money men would want to be PSG?
But what are Man City? I don't mean this one. I mean historically. For me, at least, they were the acceptable face of Manchester.
Oh, I could never develop a soft spot for them — the first name of the club put pay to that — but they had good kits, that great red and black kit and I liked that manager John Bond was terrible. That was the club at least, but the fans never bothered me that much. City just meant Mancunian cynicism, decent support at Anfield and an awful lot of league points.
But they had a culture to them too. A flavour. United had their glory-hunting fans who were attracted to the name long before the Sky age took them to new limits. No one ever supported City for the glory of the thing, nor did they take them on to brag about their successes.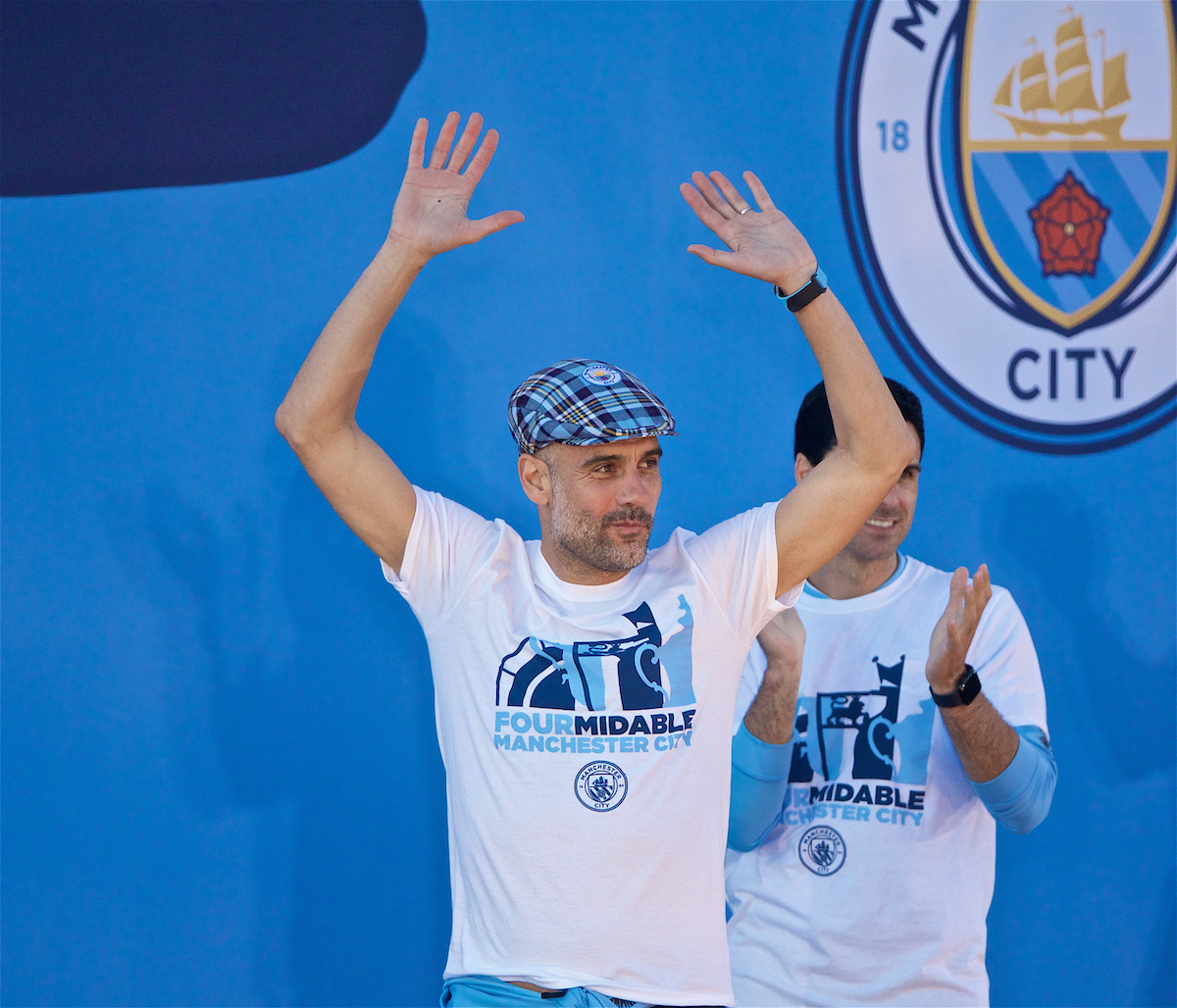 When Kevin Keegan was their manager, he tried to do away with the 'Typical City' tag as they'd usually come so close to success before failing spectacularly. Think about Mark Corrigan's love life in Peep Show. Everything goes well until it can't. A footballing tragicomedy.
They had the ground too. It was the first away ground I ever visited as an away fan. I got hit by a 2p piece and my shoe came off when we scored. Great days.
Maine Road was a great ground. The Kippax was marvellous. Horrible and wonderful. That's City to me and I suspect an awful lot of other people. Of course, they matter more than me.
And I'm not sure Pep and his bosses realise that all was there before he arrived. The fans have won the lottery with the oil money and success but it hasn't changed them — or at least Chelsified them.
When we played them in October 2008 and our end asked where they'd been on the previous Thursday, as they recorded a crowd of 25,000 against Omonia of Cyprus while 47,000 made it out to see our lads, I can still remember a few stubborn die-hards defiantly pointing at their seats and shouting 'Here! I were fucking stood here'.
They were too. It was a nothing game and no doubt a shite one but they still went.
And that's why I can't criticise their lack of support. Are the naysayers really demanding that they attract a lot of Sunday drivers to their ground to show off their success? Does it really work like that? I know it's an unusual term for football particularly given the predilection of their owners, but aren't they just 'purer' in terms of support? Happy with what they've got rather than pointing at their bosses' wallets?
That's my view anyway. Maybe there are City fans who find all the Jack Grealish fireworks and nouveau riche thing a bit off putting. Perhaps there are those who loved Sergio Aguero but wondered what he could have done upfront with a young Brian Kidd. The people who saw every change from Paul Power to spending power (sorry) and quite misses the former. The traditional City fan. Loyal and grumpy.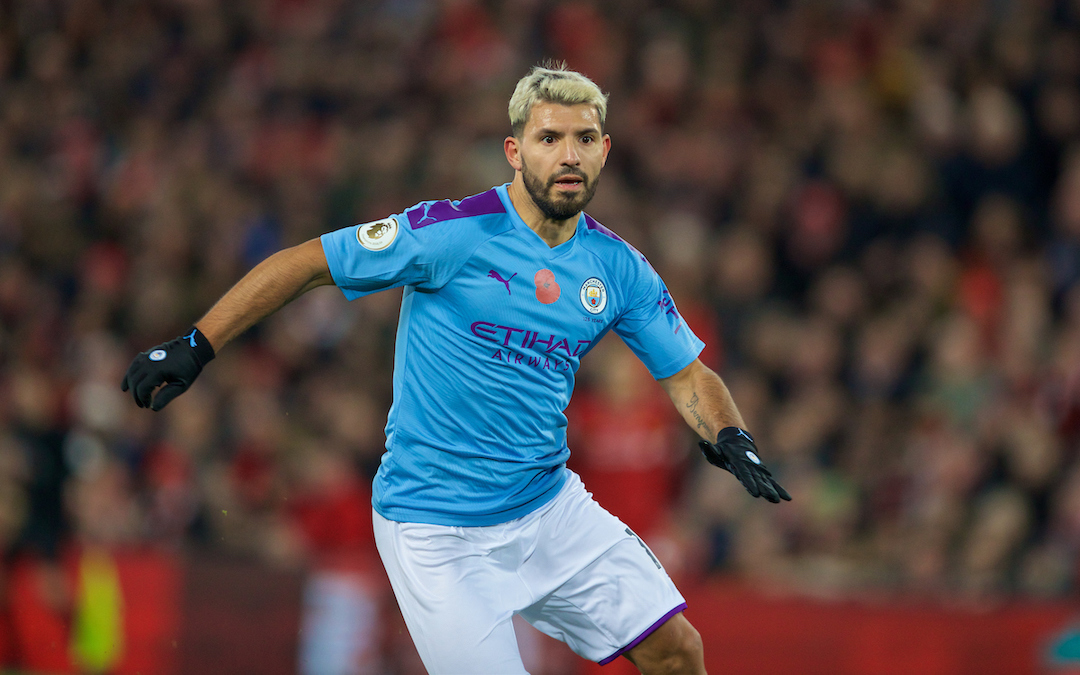 I often think the same of Barcelona. They had so much going for them. The power of the fans, their opening up the ground to pensioners to sit in when the weather was nice, the lack of sponsor on the shirt because nothing comes close to the importance of their badge etc.
Look at them now. Real Madrid with stripes. The Fat Elvis of world football. Aren't there fans there who wondered how they fell so fast, trophies aside? Isn't this just an identity crisis with an endless stream of income justifying it?
Maybe that's an age thing. I miss The Kop applauding the opposition goalkeeper when they run to our end because it was a) sporting b) quite nice c) quite off putting if they weren't expecting it and d) quite, quite mad. That's more or less gone now. I can't get on with how the team is ​​announced either. It makes me wince. Give me George reading them out from on high in the tone of a chemist dishing out prescriptions any day.
But I suppose this is progress, albeit in its most desiccated form. People don't see City as the real deal until they've got more fans in and I'm expected to stand there while a man introduces the team like a stadium boxing announcer on speed.
Of course, what Pep really wants is a bearpit of a stadium where their fans can make everything about the game uncomfortable for the opposition. The sort of place where you know you're in for a tough time regardless of how shite they're playing. The sort of arena where you'd fancy Daniel's chances against the lions if he was the local lad. 
Thing is, they had one. It was called Maine Road.
That's progress for you.
---
Liverpool 3 Crystal Palace 0: The Anfield Wrap Podcast

"We are watching club legends here in Salah and Mane. Salah is looking unplayable this season."

🗣️ @johngibbonsblog hosts @JamieWebster94, @JayMcKenna87 & @lizzidoyle

🎧 Listen in full for FREE 👉 https://t.co/6bsisz2LLn pic.twitter.com/4k0P0wBxUt

— The Anfield Wrap (@TheAnfieldWrap) September 20, 2021
Recent Posts: