While Liverpool FC's men and women's teams have had differing starts to the season, togetherness throughout the club is still so important…
AFTER a red card and with 80 minutes gone, the opportunity for Liverpool Women to secure their first home win of the season was slowly slipping away on Sunday.
But as I looked down to my right, a group of around 15 boys and girls caught my eye. All dressed in full kit complete with huge bows in their hair (naturally), they looked like they were having the time of their lives. Liverpool could have been losing 5-0, and I still don't think it would have been enough to stop them from signing and dancing.
It made me reflect on my own childhood. The visibility of women's football was next to non-existent, and the opportunity to play football never presented itself. Although, swapping princess dresses for football kits would have felt a step too far. Would I have felt differently if I had the chance to watch my favourite team week in, week out? Almost certainly.
This season represents a new start for the women's team, and players including Rianna Dean and Leighanne Robe have been bright sparks. It will take some time for the returning manager Matt Beard to make his mark on the side, but they will continue to progress.
The end goal is clear: returning to the WSL, back where they belong. Hearing children and fans across the ground cheering their names and rushing down for the chance to get a programme signed can only spur them on towards achieving their goal.
It is part of what makes football so wonderful. Cultivating a culture of togetherness, irrespective of the scoreline, is what matters most.
The importance of togetherness is noticeable across the club, from the women's team to The Academy, from the fans across the world to the staff that work on matchdays. Perhaps it's the nature of the city and the importance of the game within it, but everyone should always feel like they belong at Liverpool FC.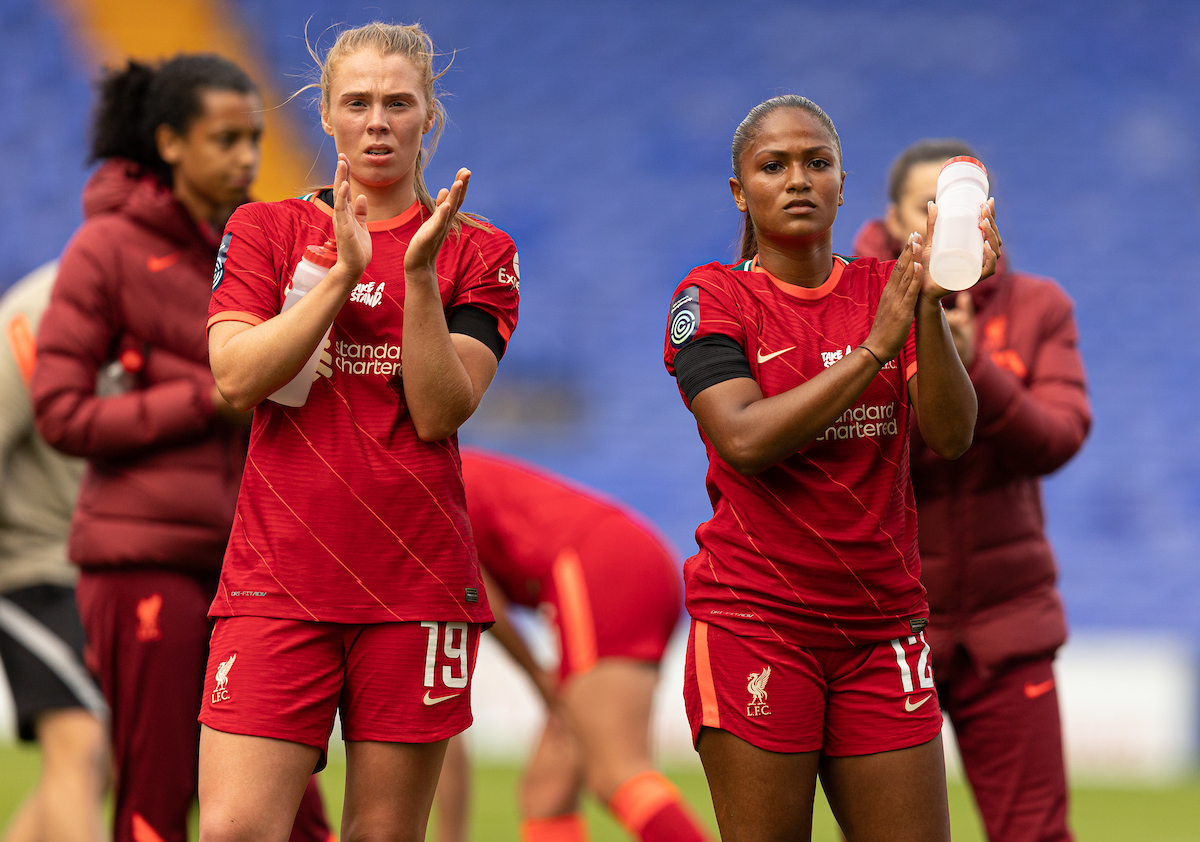 Unfortunately that's not always achieved, but it's something that we should all strive towards.
"Together! We are all here for you, Harvey," wrote Thiago Alcantara in the aftermath of a Leeds game overshadowed by Elliott's injury. After a convincing performance and dominant 3-0 win, the players and fans should have been buzzing, but when one of the team is down, they all are.
It would be mad to think of many other players watching the last 30 minutes of a game that was all but won from a hospital bed in Leeds, but for some reason it didn't surprise me with Eliott. Perhaps that's why the injury hit so hard. He's a promising young player who doesn't take living his dream for granted for a second.
Prioritising togetherness has helped get the men's season off to a good start. When players like Joel Matip and Virgil van Dijk know they are 100 per cent integrated in the team despite being sidelined for a year, they are able to not just physically but also mentally slot back in like they have only missed a week.
Alisson described having them back in the side like a "feeling of safety," in yesterday's press conference. They all relentlessly look out for each other, whether that's on the pitch or in life.
Despite not finding their form last season, the manager stood by players like Alex Oxlade-Chamberlain and Naby Keita in the knowledge that they cannot feel overlooked when they are called upon again.
Similarly, The Academy and its young first teamers feel such a part of this squad that when they play, they almost always impress and leave us wondering why we haven't seen them sooner.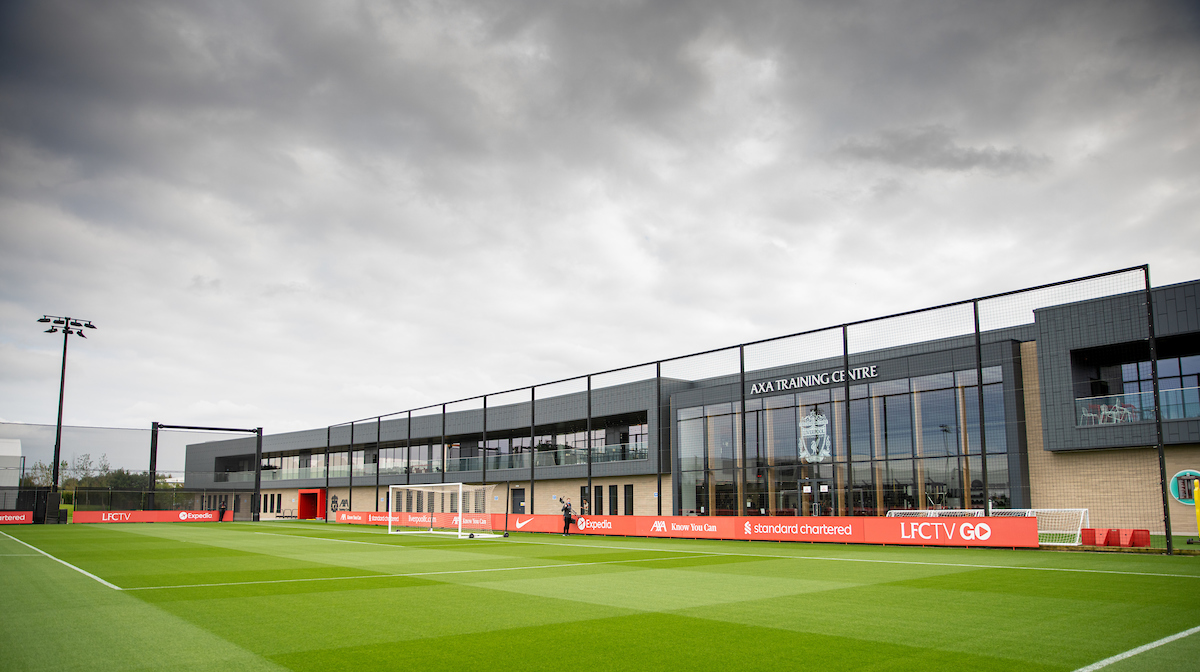 "They are all human beings and nobody can be held back for a year and then on the last day of the year be told, 'now we need you," Jurgen Klopp said back in 2020.
It's a well known fact that the manager prefers to keep his squad small as he seeks to ensure the individuals feel valued. Everyone is important and everyone matters. Not everyone can be Mo Salah, but they are still an integral part of the team.
Sticking together in the face of adversity will be crucial for both teams as the season picks up and games start to come thick and fast.
For the women, after a big change of personnel, three games into the season they'll be well aware that every match and every point makes a big difference.
For the men, the return of Champion's League football tonight with a full Anfield signifies a long overdue return to normality. As AC Milan arrive at Anfield for the first time, they'll be full of optimism and excitement for their return to the competition.
Both tonight and throughout the season, Klopp's team will need to ensure they don't allow negativity to creep in. Their heads dropped when one of their own was badly injured, but Klopp will make sure they pick themselves back up and are ready for the challenge.
Everyone in the ground and watching around the world can play their part. If we all stick together, anything is possible.
---
It's the proper Liverpool side back and we're in the ground! You're not telling me that if in the quarters, semi's, or whatever it may be, the roof coming off doesn't make a massive difference!"

🗣Under The Lights #UCL Preview

Subscribe to Listen 👉https://t.co/oaOWcUzrlr pic.twitter.com/kQYmTgbEL2

— The Anfield Wrap (@TheAnfieldWrap) September 15, 2021
Recent Posts: