With three games in a week and three different defensive combinations used, Liverpool are making the most of their squad depth this season…
I'VE never really understood people who don't like surprises.
A birthday party you don't have to plan? Great. An unexpected present? Yes please. Liverpool announcing an entirely different defence to everyone's predicted lineup? In Jurgen Klopp we trust.
Football games come thick and fast, so much so that the AC Milan game feels like a lifetime ago rather than a week. I arrived in Anfield early and soon heard mutters in the concourse about a surprise defensive lineup.
The same duo of Virgil van Dijk and Joel Matip started the first four Premier League games. So, it was a shock for many to see Joe Gomez get a start for the first time in 10 months for a European night at Anfield. The team had only conceded one goal against Chelsea up to that point, but should you sometimes fix it even if it ain't broke?
"We will rotate, we always rotated but in the last years we couldn't rotate really in the last line as there weren't enough players fit," said Klopp in his post-match comments on Saturday.
It is testament to Virgil's return that many of us have been able to forget the horrific injury he sustained last season. Remember when we all wondered if he'd be even remotely the same player on his return? Jokes on us.
All of us want to keep the momentum going, and that includes watching the best centre back in the world week in, week out. Klopp, though, knows better.
He's not just trying to break the internet, rather he recognises the fine balance between finding his best team and making sure his players are still fresh and at the top of their game come May.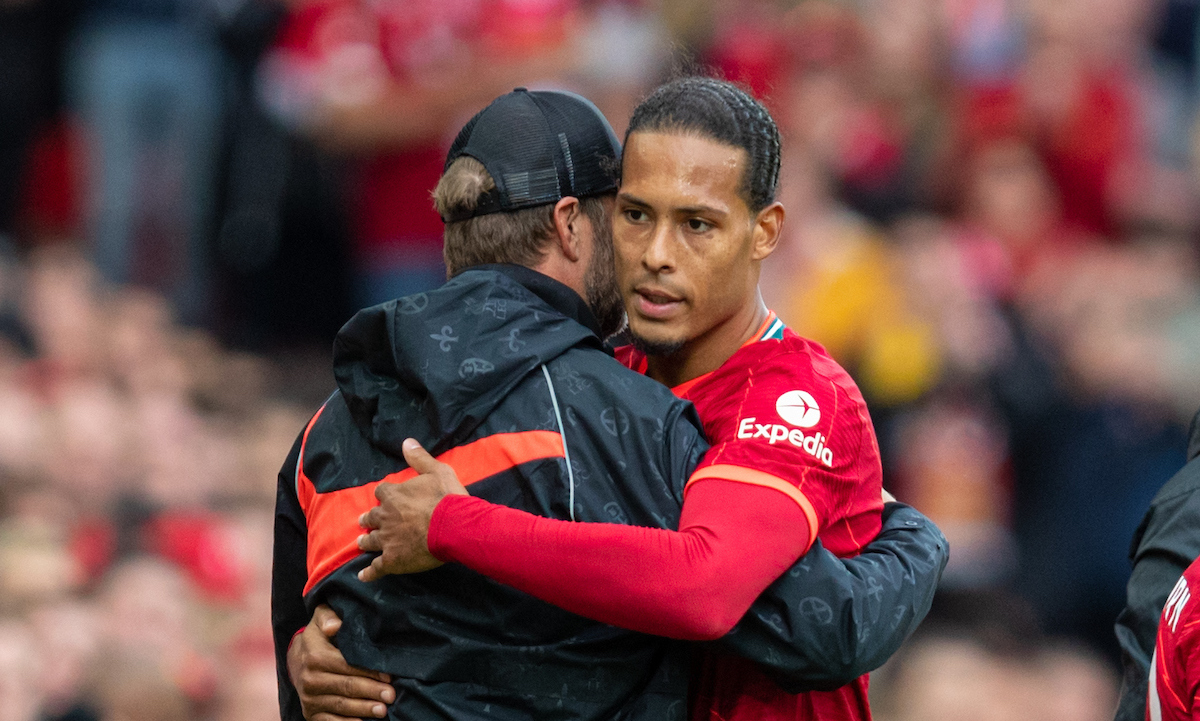 Excluding five mad minutes against Milan which we'd all rather forget, Matip and Gomez looked like a solid defensive force. Individually they were both assured, with Matip often making his way up the pitch to prove his attacking capabilities and Gomez breaking through opposition lines with his accurate passing.
Admittedly they got mixed up for the first goal, but we can forgive lapses in communication for a pair that haven't played together in months. Luckily it didn't matter by the time 90 minutes rolled around, and they'll know what to work on for next time.
Onto the weekend, then. A very different opponent in Crystal Palace, and a very different back line once again. Ibrahima Konate getting a start was perhaps not as surprising as the introduction of both Kostas Tsimikas and James Milner.
With Trent Alexander-Arnold ruled out with what Milner described as "Zaha-itis" a few hours before the match, last season Andy Robertson would have undoubtedly been asked to go again. It's a huge testament to the development of Tsimikas that he was trusted when the rest of the backline was disrupted.
The four of them had never played together before, and the midfield trio in front of them have only played together scarcely. Yet after an early save by the goalie, Liverpool managed to deal with Palace's attacking threats well. That's the beauty of the rare occasions we get caught out: we have one of the best in goal to get past afterwards.
Knowing that Palace would fling in crosses and pose a threat in the air, the height of the centre backs likely played into their selection. Konate matched Benteke for pace, and Milner versus Zaha proved to be a winnable contest for the 35-year-old.
The stats speak for themselves: Milner topped the table for touches, passes in the opposition half, tackles, crosses and distance covered over the 90 minutes.
Even when called upon at the last minute, every player knows exactly what is expected of them and the job they have to do. It felt like an unspoken belief and trust in one another that was missing at times last season.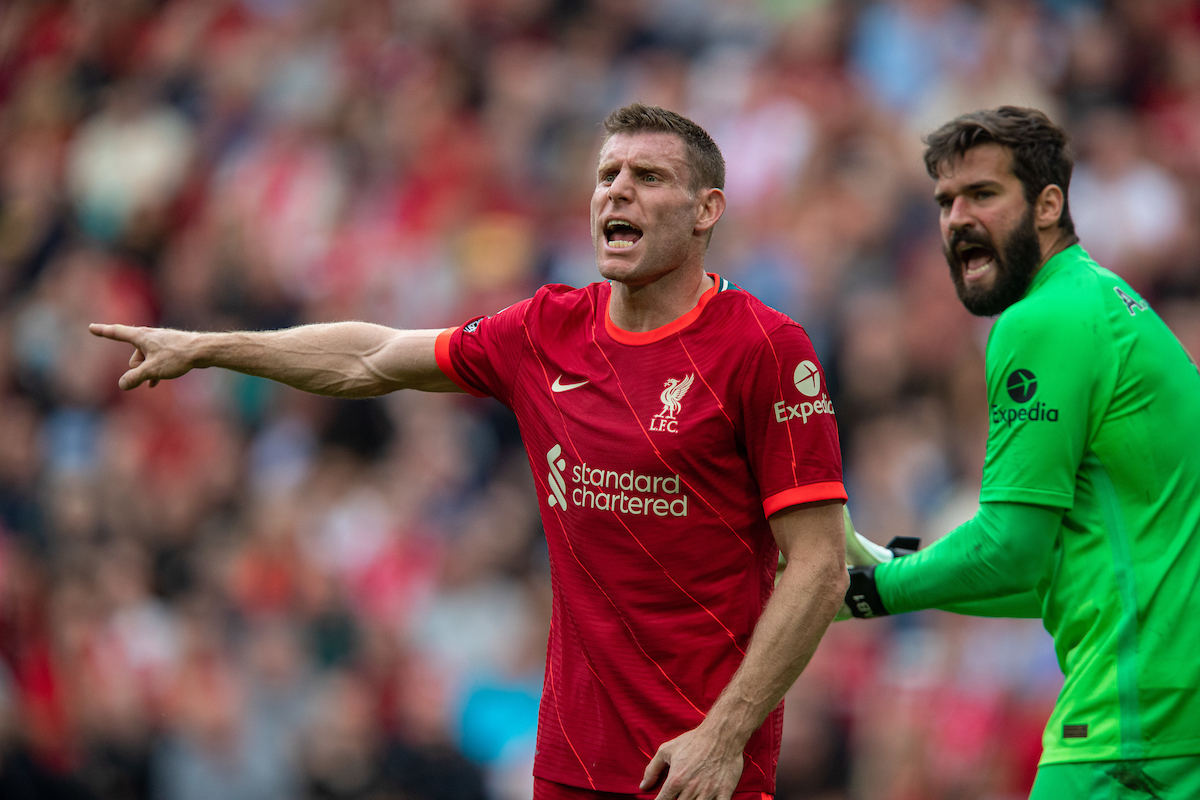 And finally to Norwich City in the League Cup, where rotation was less of a surprise. Konate played alongside Gomez, with Tsimikas on the left and a younger Conor Bradley on the right.
His age showed at times, notably when he gave away a penalty with a high tackle, but he's certainly a bright talent for the future. Tsimikas's attacking capabilities were evident once again, and his cross to Divock Origi set up the second goal.
We continue to find different ways to win, from set pieces, from open play, from 2-1 down and even when missing penalties. It may be scrappy at times, but we get the job done eventually.
The ability to change the defensive line without compromising quality ensures that we're ready to take on any challenge, and the opposition never quite know how to prepare.
Four wins from four, and with only two goals conceded in a mad two minutes, Liverpool are proving that they can use squad depth in defence to their advantage.
As every opponent brings different challenges, Klopp is able to adapt accordingly and get the best out of the players at his disposal.
Rotation in defence, Van Dijk back to his best, full crowds on a European night at Anfield.
Things we could only have dreamed of last season.
---
"Konate looks ready to go now. We've got a really good signing there."

"If you've got Konate and Gomez as your league cup centre backs, you stand a good chance."

Subscribe now to watch the Post Match Pint 🎥

👉https://t.co/2d9yD4AOJ4👈 pic.twitter.com/mrS0S8R0kP

— The Anfield Wrap (@TheAnfieldWrap) September 22, 2021
Recent Posts: