John Gibbons' preview ahead of Liverpool v AC Milan at Anfield, and the return of Champions League nights under the lights…
THROUGHOUT this season we'll keep having milestones.
My first game back. Your first game back. First home, first away. First time back on the bus to the game. A train to the game. A plane to the game. First time driving the game, first time very much not driving the game. First time back with old friends, first time out with new friends. After a year and more away it's a season of firsts for all of us. They'll all be special.
But maybe none more special than this. First time back at Anfield for a European game under the lights. And AC Milan as well, absolute European royalty. It's a stronger group than we ideally wanted in terms of progression but the positive of a strong group is loads of brilliant games to look forward to. Loads of heavyweight clashes home and away. And the first one is the tastiest of all. Six European Cups v seven. Zlatan v Salah. Kessie v Thiago. Bennacer v Fabinho. Paolo Maldini's lad v Brian Henderson's lad.
Actually, lovely James Horncastle has just tweeted that Zlatan is out and a man with that track record and haircut can be trusted, so scratch the first one. He'll likely be replaced by Olivier Giroud who we know all about. It's a shame really because I was looking forward to disliking Zlatan and Giroud seems a lot harder to dislike, but I suppose if we all remember he used to play for Chelsea we can just about manage. It's about all of us doing our bit, after all.
With or without a man knocking about referring to himself in the third person and calling himself a lion at 39 years of age, AC Milan will take some beating. They've won every game this season so far, including an impressive 2-0 against Lazio at the weekend, following up a good season last year to qualify for the Champions League for the first time since 2014. That gap is crazy for a club of their size, but we have experienced similar wilderness years ourselves in the 2010s.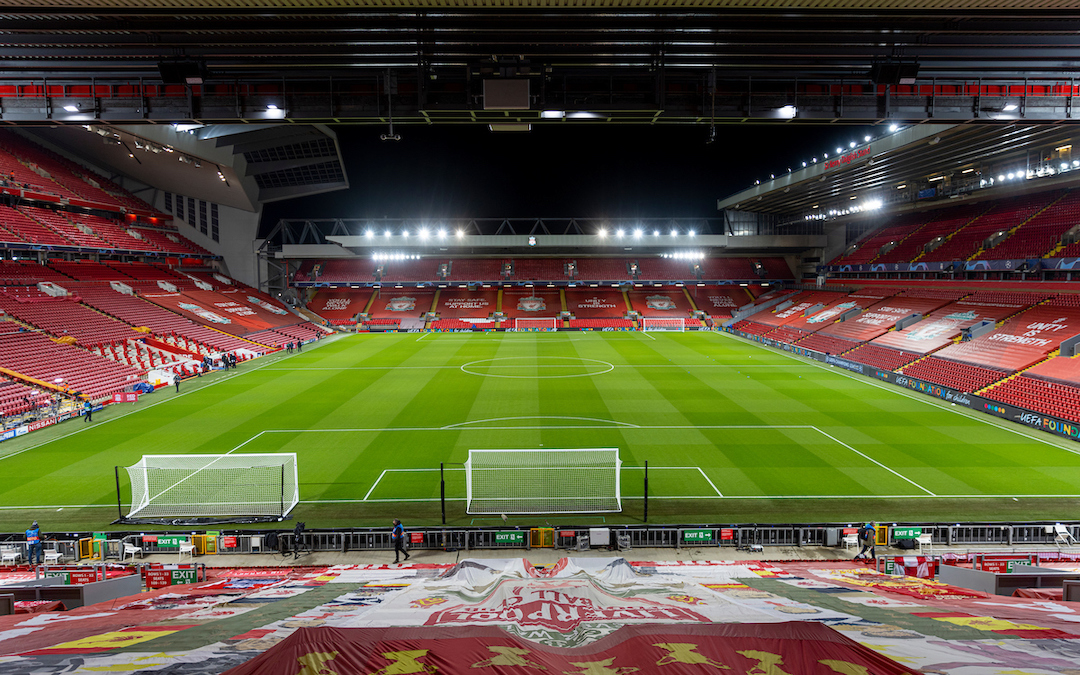 Because we get to the final in 2018 you forget that before that we had spent the best of the decade previously not qualifying for the tournament, save for a year under Brendan Rodgers that it is much better pretending didn't happen anyway. Both teams have learned the hard way you don't just have a divine right to be in the sport's top tournament, despite what both clubs' chairmen seemed to think earlier this year.
But this year we are in and both clubs by their sheer reputation and history aren't the type to just make up the numbers. As I said we went straight back in and straight to the final, no messing about. Liverpool, aren't we? That feels a tall order for this Milan side. In fact, I spoke to Oli Fisher from Sempre Milan for our Under The Lights show felt they'd do well to get out of the group. But they won't come to Anfield with any inferiority complex or any fear. Certain badges on the shirt don't allow it. And as I said they are playing well, and winning games.
But luckily Liverpool are really good as well. Actually better. Plus there'll be us. Absolutely raring to go. Burnley was good, Chelsea was very good but this is going to be another level. I can't wait. For us hopefully to see the city to fill up with some European fans for the first time since March 2020 and for us to hear the Champions League theme in the ground for the first time since the same. Both sets of fans not taking it for granted. The club's presence, or their own. Awaiting what should be a feast of football.
In his press conference today, Jurgen Klopp said: "This group will be exciting from the first second to the last second". I hope he is wrong about one thing. I hope that next time we play Milan it's boring as fuck as Liverpool have 15 points and no-one cares. But I trust he's right that tomorrow night is going to be brilliant.
All eyes across Europe, actually much of the world, will be on Anfield as the glamour tie of the night. I'm confident the game will finish with all of them sure that Liverpool at least are one of the teams who can go on to win the trophy this year.
Predicted 11: Alisson; Trent, Matip, Van Dijk, Robertson; Fabinho, Henderson, Thiago; Salah, Jota, Mane
---
"Are these the Milan of old? Clearly not, but there's no way he's taking these lightly. I don't think he makes many changes."

The Anfield Wrap FREE Podcast 🎥🗣

Listen for Free 👉https://t.co/eXTFm8Pver
Watch Now 👉https://t.co/iFLBwiaqOt pic.twitter.com/EGUBicuvkm

— The Anfield Wrap (@TheAnfieldWrap) September 14, 2021
Recent Posts: