Jurgen Klopp's midfield selection was questioned after the Chelsea draw, but he can afford to keep experimenting in that area of the pitch…
IT was mad in the pandemic when we realised footballers were normal people, wasn't it?
James Milner stuck at home eating his way through his biscuit tin, Trent Alexander-Arnold setting up a makeshift goal and playing footie in his garden like he was a kid again, and my personal favourite The Ox and Perrie making Tik Tok-ing their way up the stars look easy. I tried. It wasn't.
But alas, footballers are humans that get things wrong from time to time. Our group of players have many exceptionally good days — and they very occasionally have a bad day, too. An unfortunate condition of being alive. And believe it or not, our manager isn't infallible either.
Football is a matter of personal opinion. You might think Jurgen Klopp made a mistake this weekend when he picked the lineup ahead of Chelsea. Perhaps it wasn't the ideal time to bring Jordan Henderson and Fabinho back into the side together off the back of a short pre-season. Maybe Andy Robertson could have done with another week of rest.
It was a big shout to start Harvey Elliott in such a pivotal game, a huge stamp of approval for the young player and yet further evidence of his development in the past year. His teammates clearly trust him and he undoubtedly backs himself. He proved why he's rated so highly, both internally and externally, at the weekend.
Arguably though, the overall setup in midfield didn't quite hit the mark this time. With Henderson starting off the left and Elliott on the right, the shape looked a little off balance. We weren't able to stretch the pitch and create chances when we needed to, not helped by the fact Sadio Mane and Robertson had rare off-days.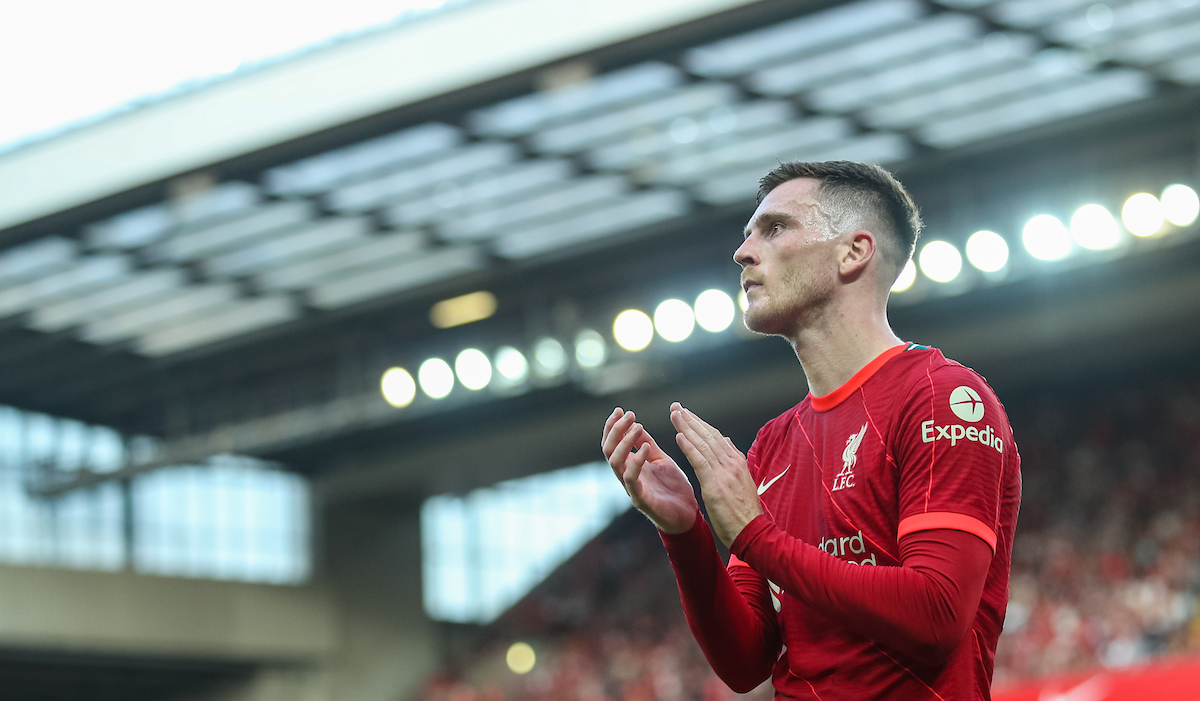 There's no denying it felt like a missed opportunity when the final whistle went. I won't go into the how and why here, but instead I'll point you in the direction of the Post-Match Show if you want to dig into the discussion on what did and didn't work a little deeper.
What I will say, though, is that it's alright for things to go wrong from time to time. It might not have felt like it in the immediate aftermath on Saturday, but playing against a 10-man Chelsea wasn't the worst time for things not to quite click. We still took a point off the European champions, and that wouldn't have been a bad result before a ball was kicked.
Last season, we were crying out for the ability to switch it up. In the midst of a campaign where I wouldn't have been surprised to see Roberto Firmino at centre-back (only a slight exaggeration), our midfield options were depleted and disrupted.
We longed to see a midfield trio of Henderson, Fabinho and Thiago Alcantara and now with the three available and more midfielders than we know what to do with, Klopp has decided to try something different.
He has the task of discovering whether the above three are his best bet, while also giving space for Elliott to shine and see whether Alex Oxlade-Chamberlain and Naby Keita can add another dimension to the team. Not forgetting a young Curtis Jones who stepped up last season.
You could make a case for most of those players to start in our next game at Elland Road after the break. It's OK to be annoyed that we haven't made any additions in midfield, but there's no denying it's an area of the pitch where squad depth shouldn't be a concern just yet.
I couldn't currently tell you what the best three are at any given moment and Klopp probably couldn't with all certainty either. With a quick turnaround between games and limited opportunity in training to test the waters, Klopp needs to experiment in the matches to find that winning formula.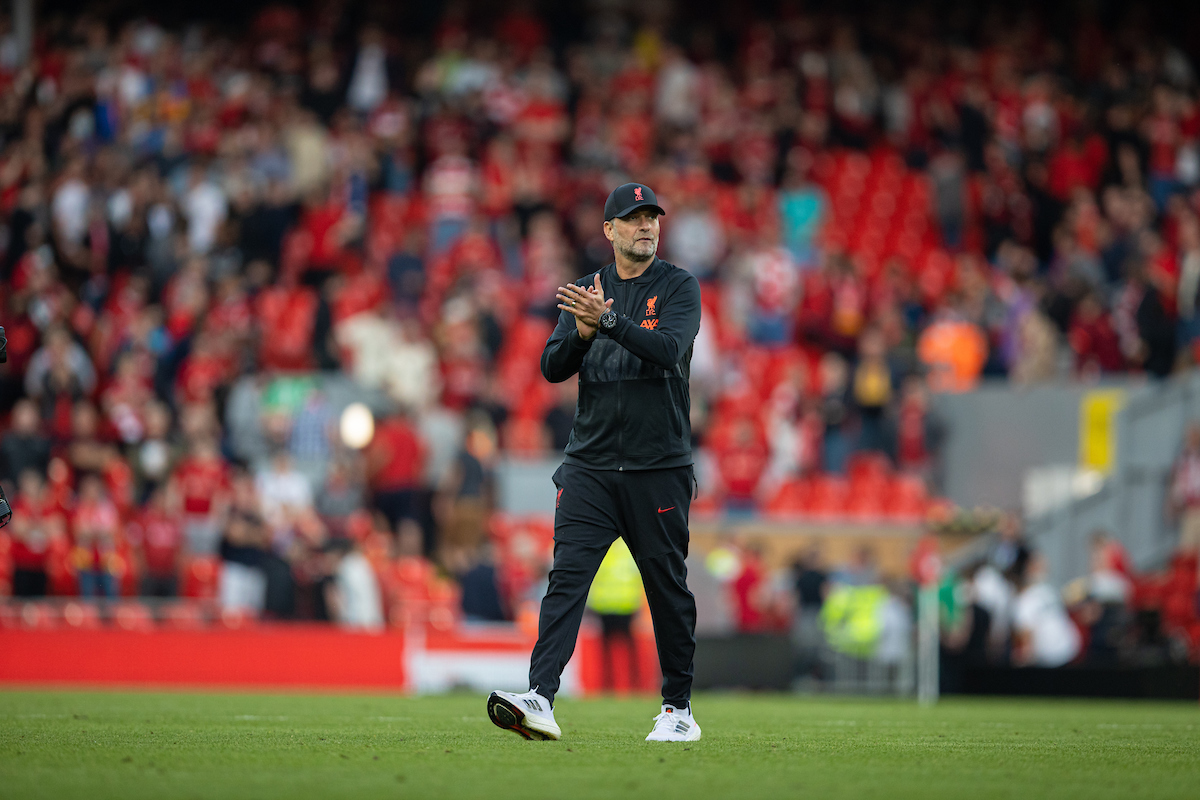 We saw him do that many times last season. It didn't work out dropping Fabinho or Henderson back into defence, but it took that experiment to happen and go horribly wrong for us to offer a chance to an inexperienced Nat Phillips and Rhys Williams.
They weren't perfect, but we shouldn't forget they're a big part of the reason we're playing Champions League football later this month.
The midfield experiment didn't quite work out as we'd have liked it to on Saturday, but it could have been a lot worse. Chelsea came to Anfield not expecting much. That was palpable at full time when the away fans celebrated the draw like they'd won the league. I couldn't wait for them to leave.
Onto the next now then, and there's plenty to look forward to. Leeds away, quickly followed by a night under the European lights and Crystal Palace at home.
As Klopp adapts to the challenges that each opponent brings, there will likely be question marks when the teams are announced. Every game is different and Klopp has to experiment in this early part of the season before we begin to get to the business end. It might not always work out, but that's life.
Our manager knows what he's doing though, much more than I do sitting behind this laptop.
Let's trust him to do his job. I reckon he's pretty good at it.
---
🗣 Liverpool 1 Chelsea 1: The Anfield Wrap | #FreePodcast | #LFC

This week's free podcast, as @Knox_Harrington hosts @RobGutmann, @Ian1892T and @JayMcKenna87…

Subscribe for more 👉 https://t.co/oaOWcUzrlr
Listen for free 👉 https://t.co/0K0E3YfDGc pic.twitter.com/Ozp8Fi7w9b

— The Anfield Wrap (@TheAnfieldWrap) August 31, 2021
Recent Posts: