Liverpool have a habit of letting Academy youngsters learn on the job while not making many transfer moves, so should fans trust the process?
THERE are fewer things more exciting than having new lads to cheer for.
As long as they are of the requisite quality to play for Liverpool and improve upon what we already have, I think that is a sentiment we can pretty much all agree on.
I've left that open for interpretation, which can be dangerous based on recent evidence, so to be clear I don't necessarily mean a new signing.
For me, and possibly less so for others which is fine, I get arguably more joy from seeing a lad from The Academy reach the requisite quality to play for Liverpool and help us improve upon what we already have.
I'm biased of course, I try to attend as many U23s and U18s games as I can get to over the course of a season, so I'm invested in these lads more than most. But — again, so long as they meet that requisite quality and improve upon what we already have — who better to bring in than a lad who's come through the youth setup at the club?
There is an issue when we start to believe that they don't meet that criteria yet are still getting game time though, and I think we're all past the point of being able to convince each other to just trust the manager and his staff without passing comment.
However, none of us have the foresight of the coaches who work with these players every day and they get to see things we don't see. We'll still form our opinions and sit within them staunchly, as we're entitled to do, but you can't argue that they always know better than us.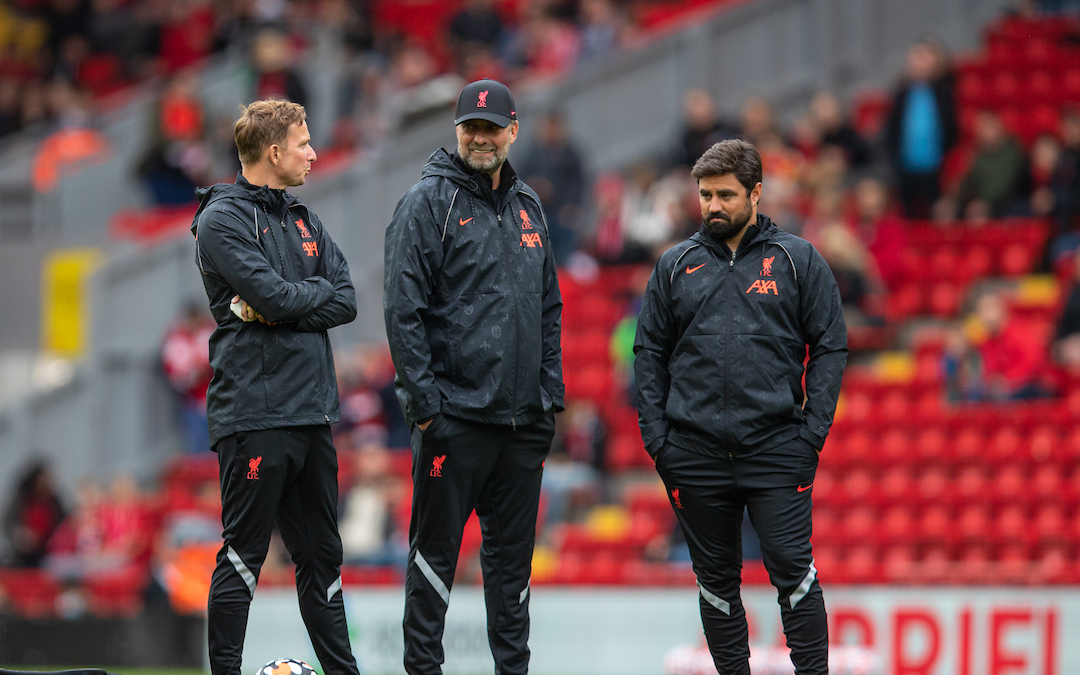 Luckily, when it comes to a player like Harvey Elliott, the feeling that he meets the requisite quality to play for Liverpool seems to be universal. The bone of contention in his case is whether he improves upon what we had, particularly with Gini Wijnaldum and Xherdan Shaqiri now departed.
I personally think Elliott has a higher ceiling than Shaqiri, and struggle to make a comparison between his role for The Reds and that of Wijnaldum to make a definite judgement on that, but I can see why people would worry in both cases.
Young players always feel like a bit less of a certainty, and even more so when they've come through The Academy. This is an issue across society in general, we're mostly less inclined to trust the things that we can see with our own eyes and instead trust things we see or hear from others.
There's likely few players in the world at Elliott's age that could come in and do a job for Liverpool right now, but there's an argument that Harvey himself still has a lot of growing to do before we can fully trust him to be a key fixture for us.
So how do we let that happen when it's not on our watch while still allowing him access to the world-class facilities and resources that this club can offer to its players to aid their development? Well, the answer is that we can't.
We recorded a One For The Future show today which looks at Liverpool's Academy, but specifically how the club are utilising the loan system. We (the panel) settled on the idea that the club uses loans in different ways to do different jobs for different players. It's not exactly revolutionary but it's worth delving into.
Interesting then that the youngsters that have forced their way into Jurgen Klopp's plans have actually been fast tracked through The Academy setup, as opposed to being sent out on multiple loans to grow and perfect their craft at senior level.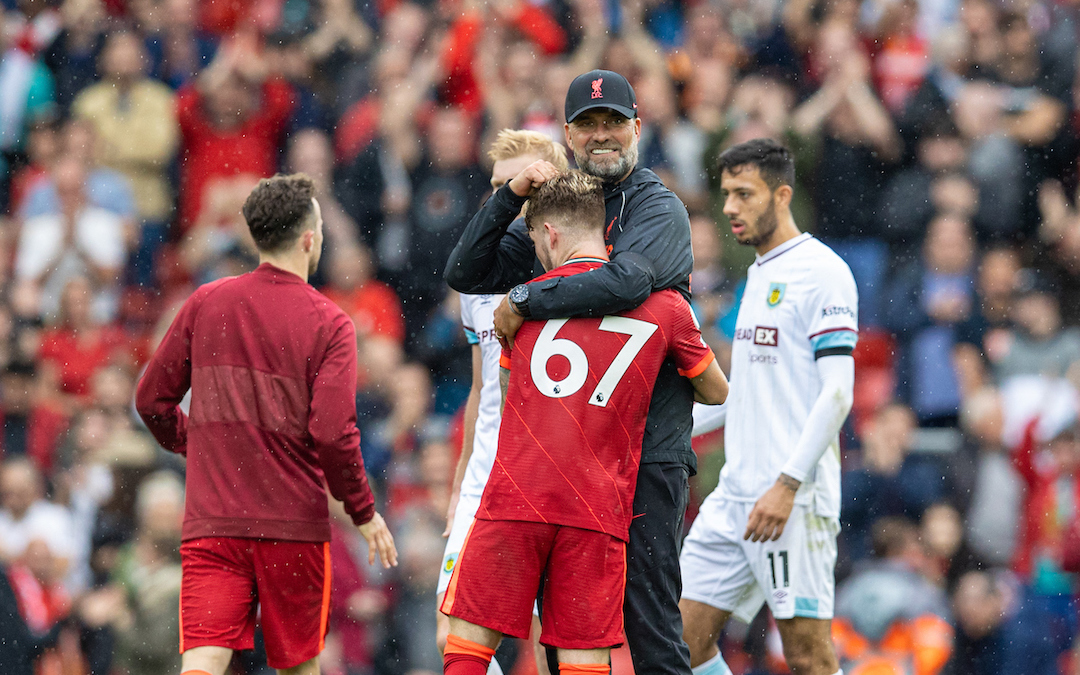 Elliott may just break that mould to an extent, given his loan at Blackburn Rovers last season, but there's still very few examples of lads who've been out on multiple loan spells and made it into Liverpool's first team in recent times — especially compared to other top clubs in England.
Clearly the club values its own developmental strategy and gives its youngsters enough chances at senior level to be able to avoid loaning them out. Is that the right strategy? It's hard to say really, but it's given us Trent Alexander-Arnold, Curtis Jones, Neco Williams and Caoimhin Kelleher so far. That's a great return, no matter what you think of each player.
So do we need to just trust the process a bit more? As I mentioned before, I feel like we're past the point of being able to convince each other to put up and shut up. We're all far too different to stick to that religiously as a collective.
One thing we can, and do, all do religiously is believe in Klopp and trust that he's the best man for the job. That is good enough for me and therefore I struggle to argue that any of the youngsters getting first team minutes don't belong there, so long as he believes they do.
The Liverpool Way is being drummed into these lads from a very young age, and we all want a team that plays The Liverpool Way.
So long as they win the championship in May.
---
"I think Harvey Elliott will get games where Salah is and I think we're all happy with Jota and Firmino in competition with each other."

The Squad: A look At Our Attackers 🎥

1️⃣ Download our app
2️⃣ Get FREE tokens
3️⃣ Watch in full

👉 https://t.co/FHRpAATa31 👈 pic.twitter.com/DVOXi8IK1u

— The Anfield Wrap (@TheAnfieldWrap) September 1, 2021
Recent Posts: