Having struggled to carve out a regular place for Liverpool so far, this season may be Naby Keita's last chance to prove his worth…
IN modern football, an increasing number of players are described as Rolls-Royces.
Most prominent, in our minds at least, is Liverpool's elegant-yet-powerful number four, Virgil van Dijk, arguably the first name on the team sheet.
Some other players fit into the "luxury" category and, well, fitting them into the team can be a tad more complex. Before this season, Naby Keita was one of them.
There's no doubt Naby has a V8 engine, the 26-year-old has just spent more time in the garage than he, Jurgen Klopp, and the Liverpool faithful would have hoped – and any greatness we've seen from the gifted Guinean has been in glimpses.
Keita arrived at Anfield with a hefty price tag and even heftier comparisons. "More complete than Kante and the only man to fill Gerrard's boots," was one headline and, let's be honest, he hasn't lived up to that sentence – but could anyone?
Let's forget about price tags, no number could have been as burdensome as the single digit thrust upon Keita upon joining the club – and it was that famous number eight vacated by club legend Steven Gerrard.
Naby Keita's Liverpool debut came almost exactly one year after signing for the club. With that, he came with 12 months of waiting, expectation and anticipation that he'd be Liverpool's next top midfielder – a new Gerrard, or a new Philippe Coutinho, or our answer to N'Golo Kante – without anyone actually really knowing what the Guinean could do.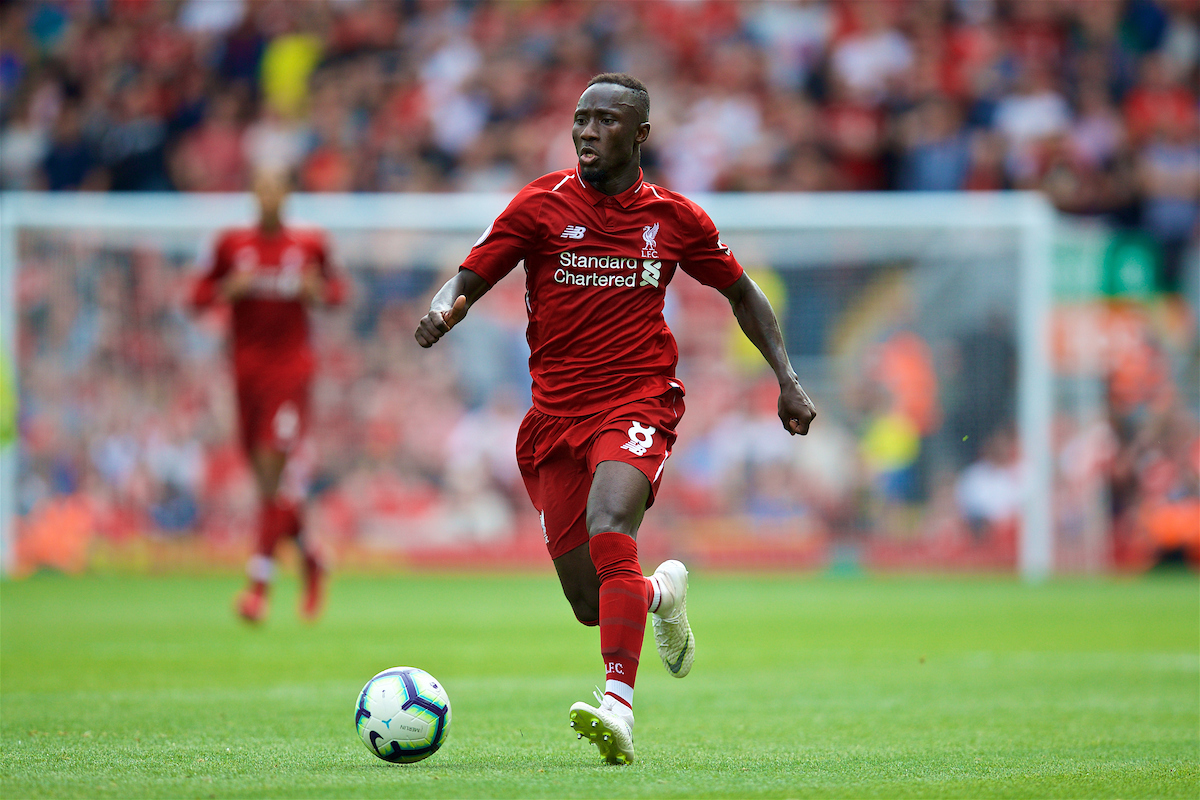 But Naby hasn't been Kante, Gerrard or Coutinho. In fact, he hasn't even been Naby Keita at Liverpool yet.
If you watch Naby Keita for 90 minutes, you'll see glimpses of magic, brilliance, intelligence and quality. Much like his Facebook name suggests, Naby "Deco" Keita is a dribbling genius. His passing is sublime, and his shots rocket launcher-esque. Add in an engine and pace and you have the complete package on paper, right?
Well, sadly football isn't played on paper, and Keita's Liverpool career thus far can be categorised, at best, as inconsistent. In most of those matches, you'll also be able to pick out a misplaced pass, as Naby tries to pass his way out of danger and actually plays the men behind him into it.
A litany of injuries means Keita's impact statistically has been minimal – four goals in 54 appearances – and that "glimpses" are all we have to judge him on. What also doesn't help Keita's cause has been Liverpool's strength in depth in that very position, with a front three who take all the attacking accolades
Injuries aside, when a player is fit, it's probably easier to make an impression when you don't have competition in the form of Jordan Henderson, Fabinho, Thiago, the now-departed Gini Wijnaldum – men who, even if they've played further upfield before, find themselves as protective playmakers in a regimented midfield rather than playing with freedom.
When that freedom is allowed, Keita finds competition in a similarly in-and-out Alex Oxlade-Chamberlain; emerging young prospects in Curtis Jones and now Harvey Elliott; or sometimes an extra man at the top of the field, whenever Klopp wants to fit Sadio Mane, Mo Salah, Roberto Firmino and Diogo Jota in the same 11.
So how do you fit Keita into our formidable side and, more importantly, get the best out of him?
The Guinean isn't just a cog in the machine, he's a flair player – much like Coutinho was – and one where you have to accept that, sometimes, you might end up playing like you're a man down as he will venture forward, he will go on mazy dribbled, and he will unleash speculative shots. But that's not necessarily a bad thing.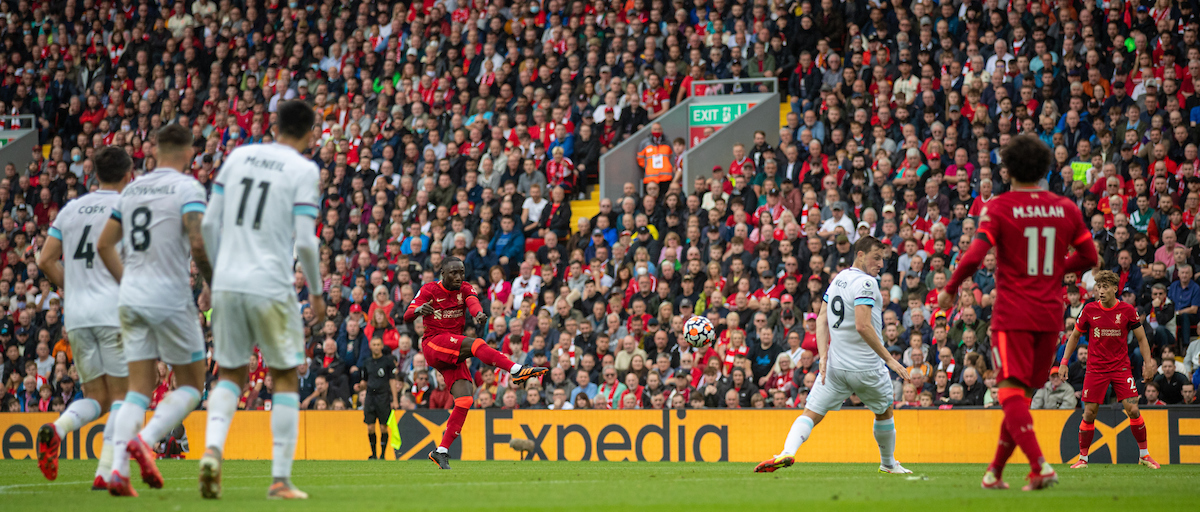 We've seen a fit and healthy Keita so far this season – touch wood – and Naby has been an asset rather than a hindrance for the most part. With an impressive pre-season behind him, the number eight earned starts against Norwich and Burnley in which his performances were sound and solid with, again, those glimpses of magic we've become accustomed to.
The biggest challenge for a creative player enjoying a run in any team is consistency and, well, we all know why that hasn't been possible for the Guinean yet.
This season is make-or-break for the 26-year-old whose contract is up in less than two years and, with the departure of Wijnaldum leaving a gap to be plugged, the lack of any new arrivals in the engine room may just suggest the solution is already at Anfield.
Could it be Keita? He's proven he has the quality, he has time on his side at 26 and, most importantly for Liverpool, has shown he's capable of versatility. The problem is one more injury or a freak suspension and Naby might just find himself out of chances.
With Liverpool looking to challenge on all fronts after a trophyless season last year, we'll need more than just 11 players to get us through, and Naby could just be the key to unlocking stronger defences than we've faced thus far who might just be prepared for our fluid frontline.
If the defence takes care of itself and Fabinho and Hendo play the role of protectors, Keita can play that little bit further forward and pass the opposition off the park.
With that he may not only be able to shrug off the weight of the number eight – but rather embrace it and become one of the Premier League's attacking powerhouses.
---
Subscribe to TAW Player for more reaction to all the Liverpool FC news and events that matter to you…
Recent Posts: