With Liverpool already being written off by some in the title race, Harriet Prior writes about how The Reds can use their underdog status…
WE all exist in bubbles.
They are defined by factors including our location, interests and age, which combine to define our world view. Being a Liverpool fan allows you to be part of one of the greatest bubbles of all.
While many of us have never met, we are linked by our collective love of this football club. When The Reds win, we all win. We're not immune from criticising the club or recognising weaknesses and rough patches, but we are unified in the belief that this Liverpool team and this Liverpool manager are the very best at what they do.
At the start of a new season, every one of us should believe this team can achieve anything they set their minds to. But if those outside of our bubble approach us with more scepticism, that might not be such a bad thing.
Last week, 20 BBC pundits were asked to share their top four predictions. Not a single one predicted a 20th league title for The Reds. Only three had us down to finish in second, and one left us out of the top four altogether. I'm not going to argue with them or tell them why they're wrong. They're not harming anyone. In fact, they could be doing quite the opposite.
This team has experience with being the underdogs. It's a narrative Jurgen Klopp often likes to reinforce, never admitting that we have the upper hand even when playing weaker opposition.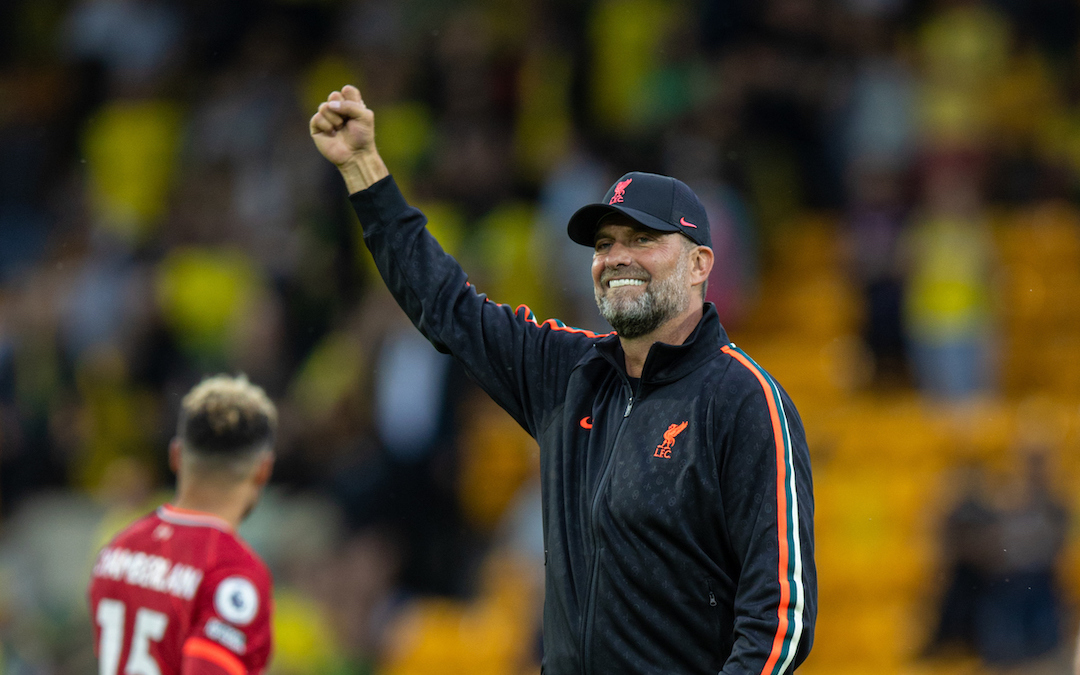 In his own career, both as a player and a manager, he is used to this sort of thing. He stepped up as head coach of Mainz when they were fighting for promotion, joined Borussia Dortmund off the back of a 13th-placed finish and turned us from doubters into believers.
We don't need to dwell on the various factors that made things challenging last season, but the pressure of being champions elect put a lot on the shoulders of youngsters such as Rhys Williams and breakthrough players like Nat Phillips. With expectations sky high, it became increasingly difficult for them to play with confidence when things took a turn for the worse.
With the squad now largely back together and Andy Robertson already running after his injury, many reference our quiet transfer window as a reason to rule us out of the title race. Both Manchester teams, alongside Chelsea, are painted as having the upper hand in mainstream media.
With all eyes on Tottenham v Manchester City last weekend, Liverpool headed to Carrow Road to quietly go about their business and set the tone for the season ahead. They eased their way into the game, finding their feet and trusting their pre-season preparations would stand them in good stead as the clock ticked on.
It took just 26 minutes for Diogo Jota to remind everyone watching exactly what this team is capable of. Catching teams off guard with moments of brilliance. Roberto Firmino had another after the break, before Mo Salah proved that he isn't a one, two, three or even four-season wonder.
You'll find so-called underdogs all across the Liverpool side. When he joined, not many expected Jota to be challenging for a place in the starting XI week in week out, but suddenly the fab three has turned into a fab four. His goal and performance against Norwich City showed once again just how much he brings to this side.
With Virgil van Dijk back in the side, the opposition might think that targeting the right hand side of our defence is a better option. They'd be mistaken to think getting past Joel Matip would be any easier. He flies under the radar, but when fit he is arguably Klopp's pick of the bunch.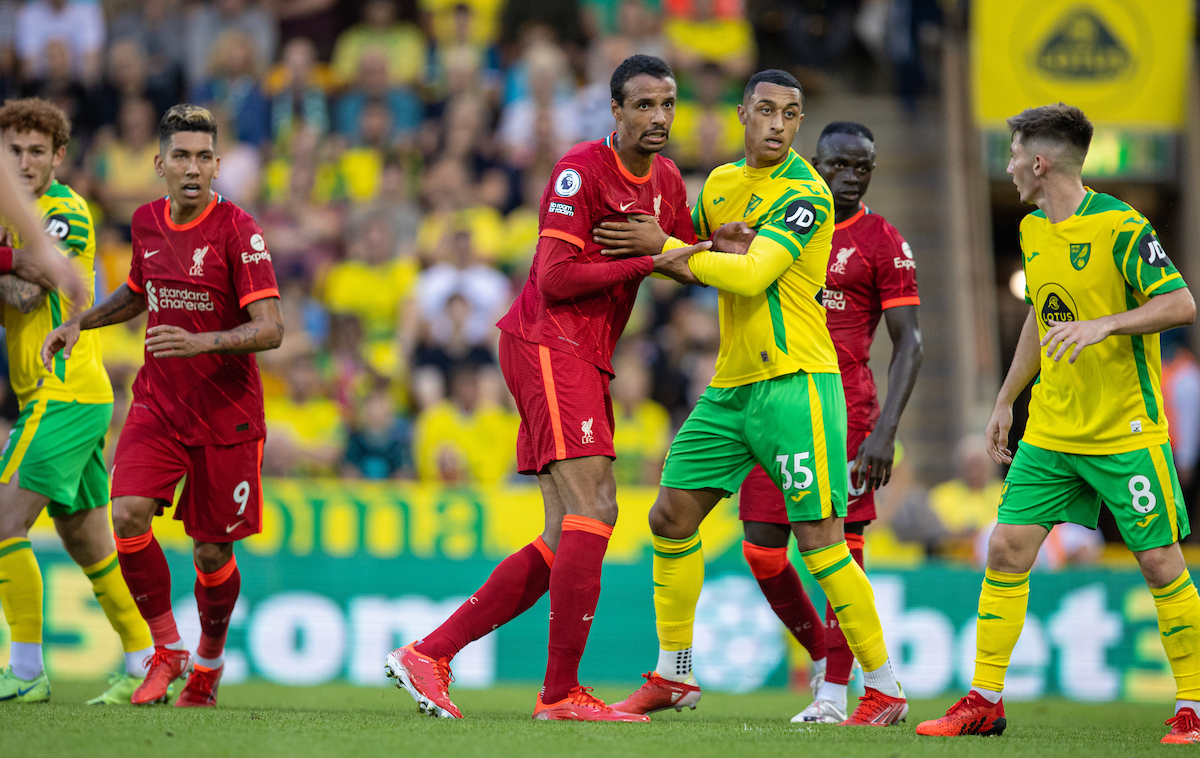 With limited Premier League experience, Kostas Tsimikas may have been considered a weak link on Saturday, but he soon proved that he is more than capable of stepping up to the challenge. He particularly impressed with his crossing ability, managing to fill the Robertson-shaped hole in the team.
There's similar scenarios across the pitch, Saturday's starters Alex Oxlade-Chamberlain and Naby Keita included. They may be viewed as underdogs by those outside our bubble, but we know the value of each and every one of them.
If others don't, we can use that to our advantage. Without getting into the science, research consistently shows that being the underdog is no bad thing. The expectation that you won't be able to win is one of the most powerful ways to psychologically spur you on.
Plus, it keeps the attention off Liverpool and allows them to get on with the task at hand. Klopp will know exactly how to use this to his advantage, as he has done plenty of times in the past.
The players can read the headlines and simply smirk, before heading home to see their Champions League and Premier League medals on display.
Our underdogs are capable of everything. We know it, and so do they.
---
"Henderson was a different kettle of fish, and Klopp wasn't going to let anything go wrong if he sensed there was an issue."

🎥Jordan Henderson's Contract: @David_Ornstein Special | #TAWPodcast | #LFC

Subscribe for More👉 https://t.co/oaOWcUhPWR
Listen👉https://t.co/wV4cjwNCYg pic.twitter.com/cBHA5UY3jD

— The Anfield Wrap (@TheAnfieldWrap) August 16, 2021
Recent Posts: