Reflecting on yet another quiet transfer deadline day at Liverpool Football Club and thinking about where a lack of business leaves The Reds…
SO that's that, then. Another wasted deadline day.
There was something quite refreshing about seeing the fanbase so divided again. Been a while, hasn't it? Half forgot we all had it in us. Without even knowing we showed once again there is more that unites us than divides us. Especially when it comes to kicking off on each other.
Seriously though, I can understand all sides of the argument. I may not necessarily agree with some of the viewpoints, but that's the beauty of life as a whole. We all view it through different prisms. We'd probably all feel a little bit better if we acknowledged that. As long as one person's opinion isn't doing any harm to or disparaging anybody.
After all, we're all Reds. Top or bottom.
Some of the discussions have fallen back into the dangerous territory of exclusivity, though. Scousers versus out of towners. Match-going fans versus "armchair" fans. These are some of the aforementioned prisms we can view the game through, but they are too often used to attack each other.
I'm not from Liverpool but have met people from the city who don't 'get it' like me, and that's fine. I go to almost all home games — barring ticket madness like today — and know people who watch on the telly who, again, just 'get it' more than I do. Some get up at mad hours I wouldn't dream of seeing just to watch The Reds play thousands of miles away.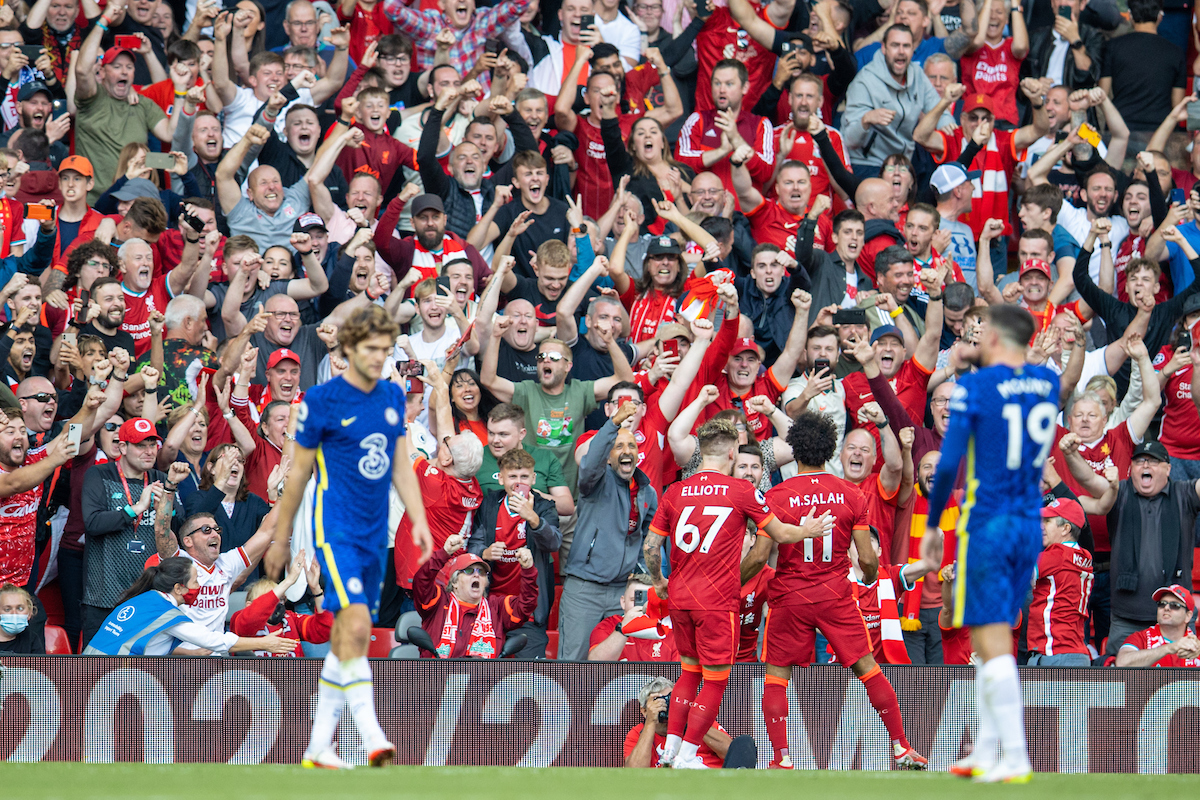 None of us are, or should consider ourselves, more or less important. Top or bottom, we're all Reds here.
So what do I think? To be honest, I don't even know anymore myself.
I think the owners have made loads of mistakes and their policy has probably always sold the manager a bit short, but he knew what he was signing up to. Does Jurgen Klopp think he's being sold short? We can't really know unless he tells us in a presser, like he did when we wouldn't sign a centre half in January.
We did eventually though and, aside from that incident, I'd imagine he's fairly happy with the parameters. He's said he doesn't like big squads. He prefers harmony, and it's easier to keep harmony among a smaller group of people that you know well.
He's got most of those people, his best lads, tied down for their best years now. Did we need to sign as many of them as we did given the varying contract lengths? I'd argue there's never a bad time to extend your best players' contracts – well, besides first thing in the morning before a dormant deadline day, apparently.
OK, but forget Jordan Henderson, what about Nat Phillips? The poor lad was thrown to the wolves there, wasn't he? The reality is Nat wanted to stay if he's agreed to sign a new deal. If he wanted to stay and the club didn't extend his deal, they'd only be in a situation next summer where they'd have to sell him for a cut price in the last 12 months of his deal.
Like him or not as a player, that's just a smart business move. Don't get me wrong, I don't think he'll play – I hope he's nowhere near it and the four ahead of him stay fit, to be honest. But now, when he realises that's definitely the case and sees his options narrowing, the club will be well positioned to capitalise on that.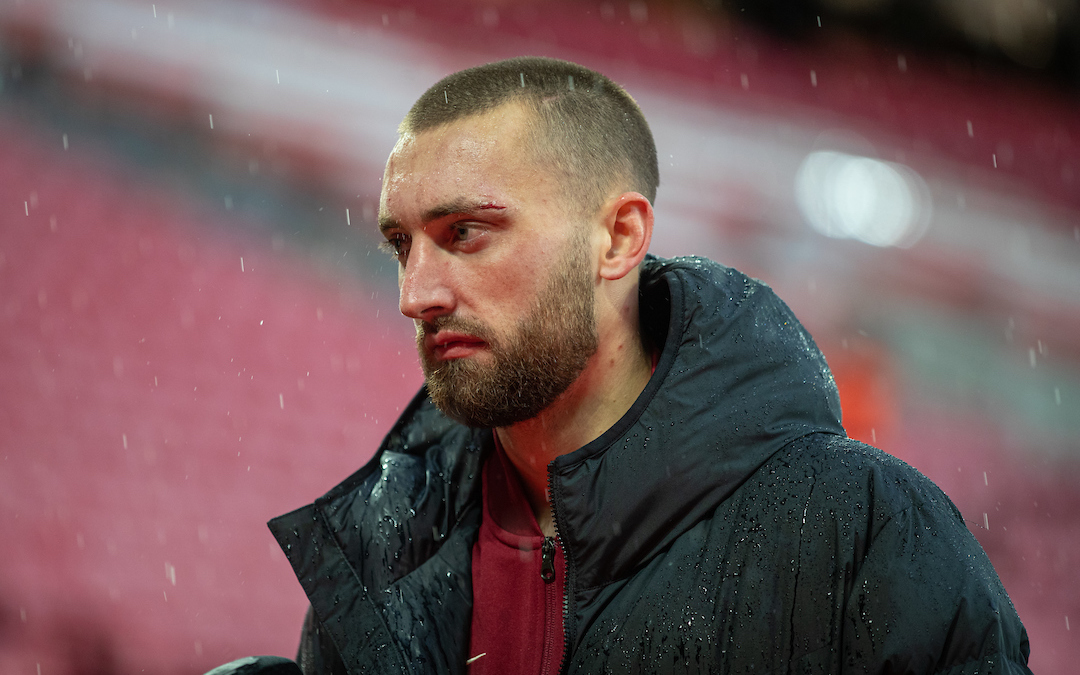 So why's Michael Edwards off, then? Surely that's because he's being given no money to spend? Well, again, we'll never know. It could literally be any reason under the sun, but people will always let their bias draw conclusions. My personal bias is that, while Edwards has done a great job, things will be fine when he's gone. He'll make sure they are.
I guess the biggest question is do I think we've done enough this window? I'm picking splinters out my arse here when I say yes and no. I think the contract business in isolation is good business, but I think the club could've used this window to better future proof or just stop what happened last season from reoccurring in other areas of the pitch.
However, I also trust they are doing the former in the background, and that's nothing to do with the owners by the way. That's up to all the people within the club who make decisions around transfers, contracts etc. Those aren't FSG jobs and that's why I trust those it does fall too, as they've given me no reason to doubt them in the way FSG have.
Decisions have been a millions times better within the club (in Liverpool/London, not Boston) in the past decade than they were in the previous decade and that's why I have faith. Is it blind faith? Maybe, but which of us supporters truly knows about every aspect of what's going on behind the scenes? We're all going into this blind.
I'm happy the people within the club have our best interests at heart, even if the ownership don't necessarily. I'm happy with this squad, barring any further injury crises which would expose any squad, and think they can win the league and the Champions League. And I wouldn't swap this manager for any. He's truly the best of us.
They'll need luck but every team does, no matter how much they've spent. Not many of them are building from the platform Liverpool have. That's why they're spending, and that's why they're spending won't panic Klopp and co.
Que sera, sera. Whatever will be, will be. We're going to win the league. Remember that.
---
🗣 Liverpool's Transfer Deadline Day: Gutter | #NewPodcast | #LFC

Talking through the day and where it leaves the club, as @Knox_Harrington hosts @johngibbonsblog, @PhilBlundell & @kevwalsh_…

Subscribe for more 👉 https://t.co/oaOWcUzrlr
Listen here 👉 https://t.co/ItACh5QQAO pic.twitter.com/bUcsVMJqy8

— The Anfield Wrap (@TheAnfieldWrap) August 31, 2021
Recent Posts: