While Liverpool supporters may feel that the 1-1 draw with Chelsea was two points dropped, The Reds can learn a lesson from the match…
I'VE always been against point budgeting.
That process where you look at the next five games and think '12 points will be good enough there'.
I can see how that would work with other clubs, those in a relegation battle and the like, but it still seems unnecessarily defeatist.
The purpose of every Liverpool game is to end it with three points, qualification to the next round of the tournament or a significant lead in a two-leg tie. Every league campaign should begin with the target of 38 wins. There's no way we should be wishing away points at any stage of the season.
Still, seven out of nine points is decent enough. It's the act of the most spoiled fan to sulk about two being dropped, but I'm happy to hold my hands up at that accusation. I came away from Anfield with a sense of a lost opportunity. Liverpool should have nine points on the board now and remorselessly be honing in on Leeds United in a fortnight to make it 12.
But sometimes you just have to acknowledge that there's a second team on the pitch. Chelsea were good. 
Indeed, we knew they were good. When they unfurled their Champions League winners banner in the Annie Road it was impossible to argue with their statement. It's factually accurate and for a reason. Chelsea are very good indeed.
These games are the only ones where we can truly assess what this Liverpool team looks like. It may be the same side from last season in essence, but our hearts are no longer in our throats when we're under attack as they were last year.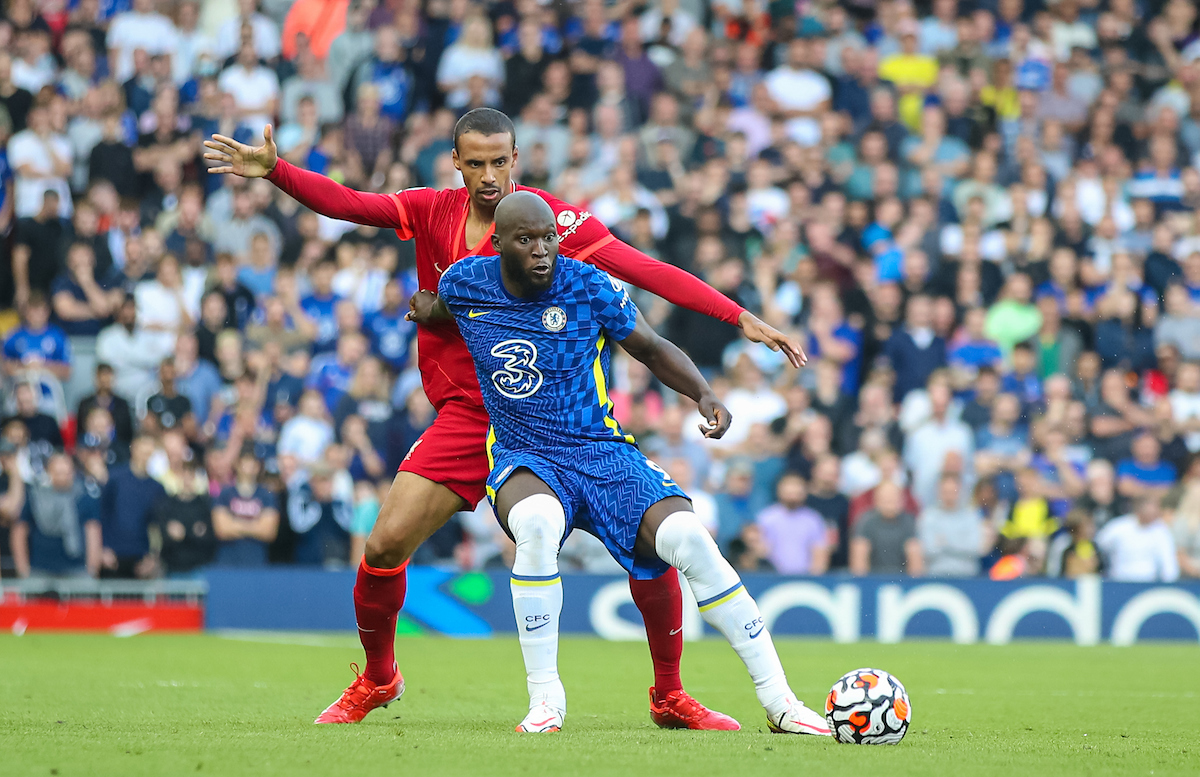 The defence is back at full strength for the first time in ages and already looks strong. That's also a compliment to Nat and Rhys too. They're obviously a mile off the level of the current pair, but it was their courage and enterprise that got us to a trip to the San Siro in December. We should never forget that.
But we're not perfect.
This game saw Liverpool-in-microcosm. You could see what was good — Harvey Elliott, Trent Alexander-Arnold etc. — but also what needs work. Getting behind teams who have no intention of attacking is still a struggle, particularly when they sit so deep. I was only a handful of rows up on The Kop and felt sure that Rudiger and Alonso would soon be joining me if they retreated any further.
That happens in other sports too. Following the 'Rumble in the Jungle' fight in Kinshasa, Zaire in 1974 between Muhammed Ali and George Foreman, the writer George Plimpton described Ali's stance as "a man leaning out of his window trying to see something on his roof".
Ali knew that Foreman could beat him with punching power alone and had to think. He purposely riled his opponent into expending all his energy by pummelling as he stood glued to the ropes, using their elasticity to absorb some of the blows. This went on for rounds before Foreman finally got tired. Then Ali battered him. It was later called the 'rope-a-dope' technique. 
Mourinho's Chelsea did the same in 2014 during 'that' game, even going so far as to bring on World Cup winning striker Andre Schurrle to play as a second left back next to Ashley Cole. They broke away in the last minute to double their lead when The Reds had nothing left in the tank.
Rope-a-dope is fine, of course, and I would want us to do the same if we were in that position. What Chelsea did in the second half is a skill in itself. Arsenal would have loved that sort of acumen at the Etihad on Saturday lunchtime. Instead, they preferred to lead with their unprotected chins jutted out.
The narrative that sprang from Saturday was that Liverpool had failed and Jurgen Klopp was keen to point out that it becomes a different game when the opposition plays with one up front and everyone else is standing in the way. That's not failure as such — more of a new puzzle to solve. Not a low block either as Chelsea were merely protecting their ribs once Reece James was dismissed.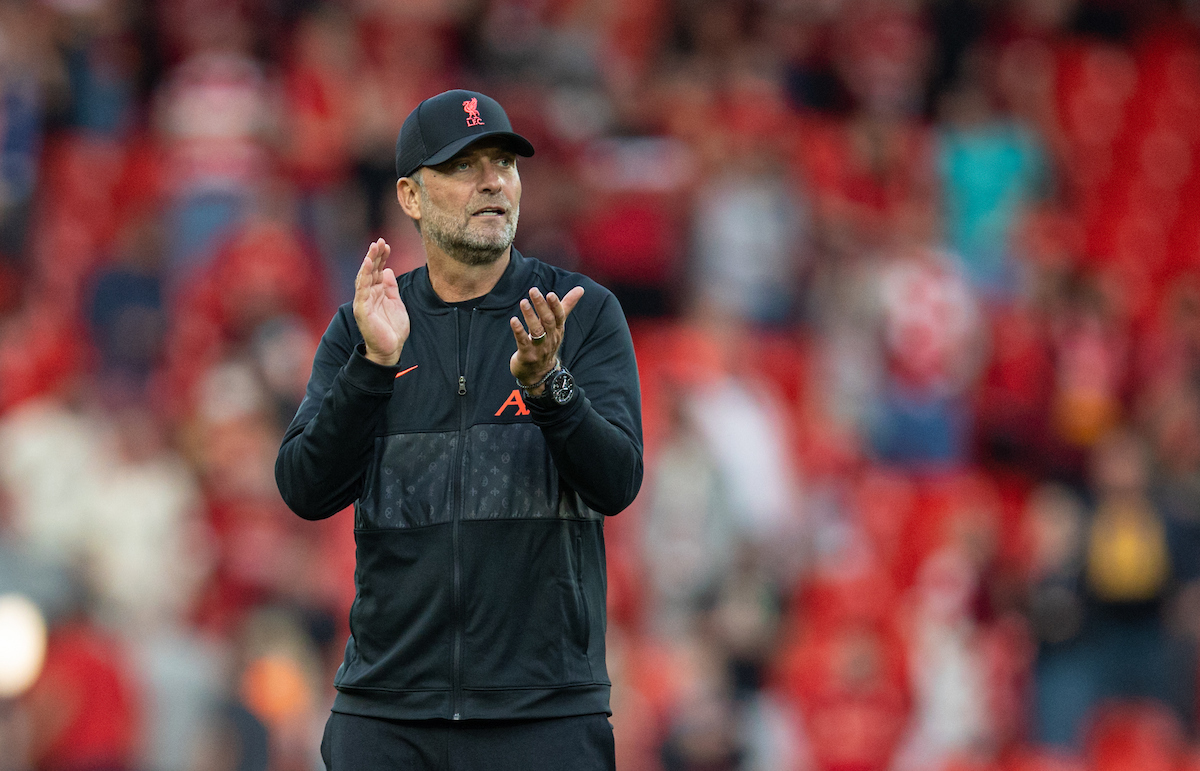 Burnley only tried to do the same along with an impressive amount of time wasting when they were at full strength, though they chose to stick with the strategy when they were losing the game. That was a bit odd.
And we didn't have enough to break through. That was the biggest shame. A few long shots, hoping to knock in a rebound, but nothing solid. Naturally, the referee didn't help, but what do you expect from him? I'm amazed he didn't send Mo Salah and Andy Robertson off for kicking off at Rudiger for scuffing the penalty spot. How he gets our games is beyond me.
Mercifully, there aren't many teams who can defend that way. Rafa Benitez might try it if they lead in the Derby but Everton are a long way from that level or ability. City and United haven't needed to try to play that way yet.
Incidentally, if you're against that sort of attritional play, it may well be worth remembering that the classic '70s Liverpool sides won European ties by doing just that. Souness wasn't just the destroyer of midfields, he was often a third centre back.
Still, seven points from nine. Not perfect but not a disgrace either. We're learning about Liverpool 2021 all the time but the biggest test comes with Manchester City at Anfield. We may have to do a bit of bus parking too if we have a lead with 10 to go.
I just wish we had a bit more invention on Saturday. I just wish Jordan Henderson had connected with that ball from Trent. I just wish Kante was available on a free and loved Liverpool One. I wish we had nine points instead of seven and all of our lads withdraw from international duty.
I just wish.
---
"These lads who have won everything wanted to give Elliott the ball. He got back, put a shift in, put a tackle in. He's prepared to work for the team."

"What a wonderful performance. My god Liverpool have a star in that lad."

The Post Match Pint 🎥

👉https://t.co/RZ5ckXvRKw👈 pic.twitter.com/NwyQvhw2TK

— The Anfield Wrap (@TheAnfieldWrap) August 30, 2021
Recent Posts: