With a new Premier League season closing in, Karl Coppack assess the challenge that lies ahead for Jurgen Klopp and Liverpool in 2021-22…
I'VE been thinking about Morhad Amdouni.
If you missed it, Amdouni is the French Olympic marathon runner who knocked over a row of water cups at the drink station so his competitors couldn't have one and then picked up the last one for himself.
You either have to admire his wily inventiveness or despise him for his chronic lack of sportsmanship. He claims it was accidental and that there was another water station up the road so there was no harm done, but the footage suggests otherwise. Still, at least he annoyed Piers Morgan. That's got to be worth something.
A new football season comes with expectations and predictions but, often as not, it's difficult to look at your own team without casting an eye over the opposition too.
People can talk about the European Champions or the Europa League runners up all they want but there's only one serious rival.
With Jack Grealish in the bag and Harry Kane camped out in the Etihad car park, it looks like a quarter of a billion quid might be enough to snaffle up two of the biggest names in England's Euro 2020 campaign.
Both are magnificent players but I'm not sure that Manchester City really need them. They have to replace Aguero and if Kane is half as good as he was for them then they'll always be a threat, but Grealish's role is trickier to ascertain as they already have a decent squad.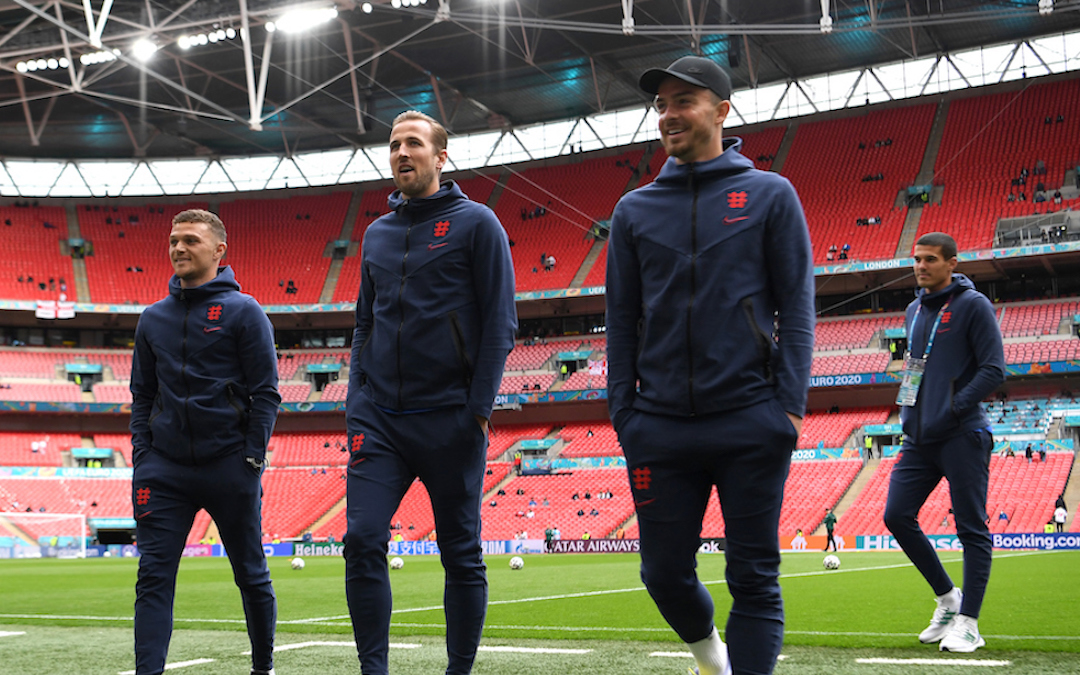 I suppose if Bernardo Silva goes to Spain or Arsenal as rumoured it'll be an easier fit. And at least he'll be spared those cumbersome guard of honours. He hates those.
With £240m for two players when so many clubs are staring at Covid-battered balance sheets, I can't help wondering if City have knocked over a load of cups and picked up the last one for themselves.
They don't really need an advantage but why take the risk while they have the cash? Liverpool have to compete with both that level of spending and that attitude.
And we've barely spent. In the last five seasons we've dished out £470m to City's £818m and that's before you take Harry Kane into account. They've shelled out an average of £101m per season once you weigh it against their sales while we've withdrawn about £18m per season.
That may seem too low for a club of our size and stature, but we'd have to go some to get closer to them if we seriously want to challenge them financially. Luckily, finances are only part of the game. Our full backs cost sod all and they're the best in the world.
There's spending of course and there's clever spending. Ibrahima Konate's signature covers Dejan Lovren absence, but there's still no sign of a Gini Wijnaldum replacement or cover for the front three – two thirds of which are off to Cameroon for the Africa Cup of Nations in January next year along with Naby Keita. City will lose Rihad Mahrez. That's it.
As worrying as that looks, there's only a couple of league games during that time. Mo Salah, Sadio Mane and Naby will miss Brentford at Anfield and Palace away along with the third round of the FA Cup but we've long since given up on that. Congratulations to whoever we get in the third round.
Thank God Kylian Mbappe's French.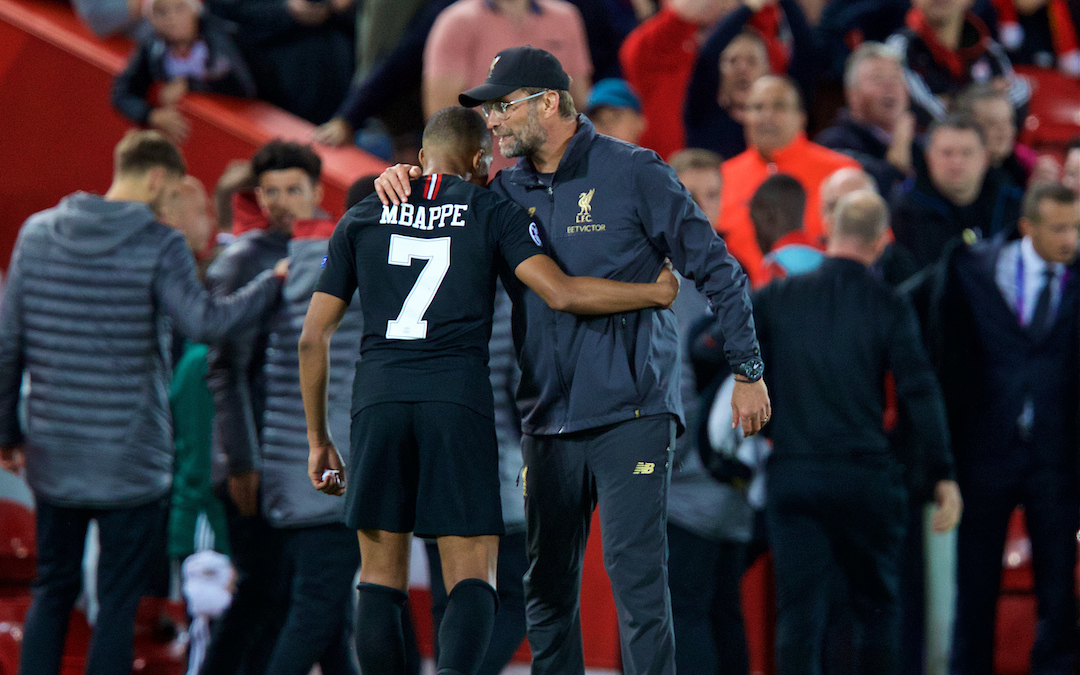 Although you have to look around at what the others are doing, only Liverpool can shape our season and our targets are simple enough. Liverpool's target is the League Championship. Then the European Cup. Either one of those will do.
We're back to Shankly's maxim that 'second is nowhere' and this tiresome 'fourth place is a trophy' thing can be put to bed. It did at the end of last season but…
Last season doesn't count. Sorry, but it doesn't.
It was a Royal Rumble rather than a straight shootout and we'd injured ourselves climbing into the ring. No centre halves, no crowds and the weirdest run we've had in years put paid to any hope of reclaiming the title.
That's not to take anything away from City – they're the benchmark – but this means we can at least start from a position of squad strength rather than on the back foot as we mostly were last time.
Predictions? Well, I expect us to be in the top two all year.
United and Chelsea have strengthened and I love Lukaku, but they're still the undercard. PSG have replaced Barca as a European threat now that Lionel has declared that he loves the Catalan giants right up to the point where they stopped giving him suitcases of cash every week, so we'll be keeping an eye on them too.
Cynical maybe but I'm fairly sure he could lose a year's wages and scarcely notice. I doubt he's checking his watch every couple of days to see when payday is. No one should work for free, of course, but spare us the tears, eh?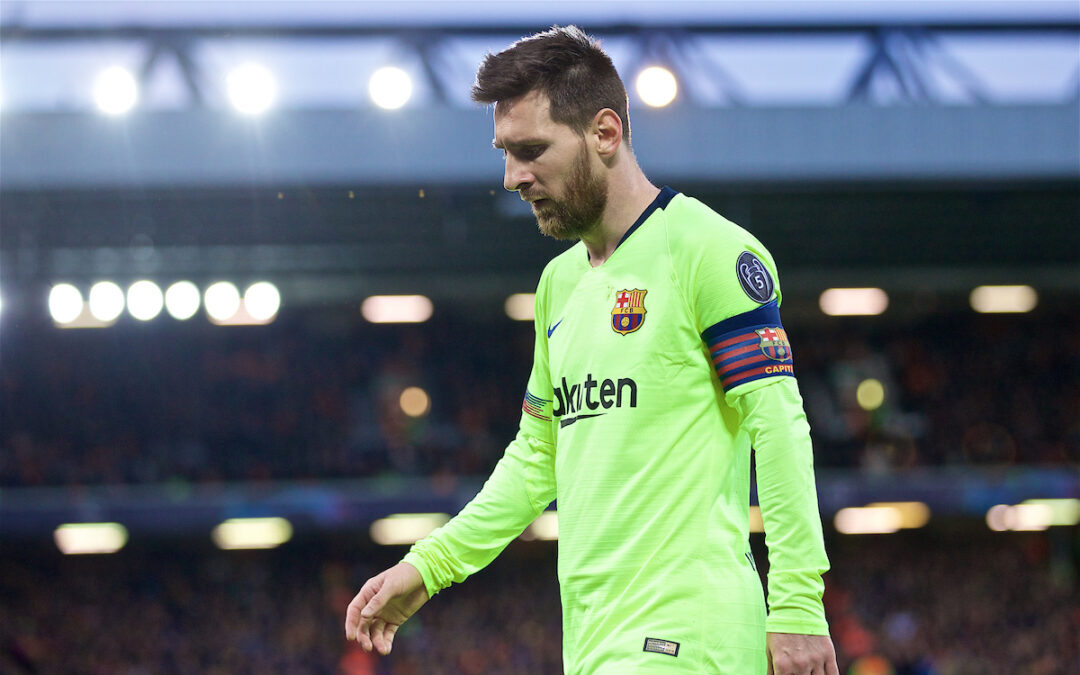 Back to Liverpool. We should aim high. Targets should always seem insurmountable. We should go into every season thinking about a League and European Cup double. I think our manager feels the same way.
That's what you aim for and City or whoever should only enter our headspace when we're facing them across the pitch. Liverpool need to start relentlessly and keep that going. That's how we won the league in 2020 and how we lost it in 2021. Last year we panicked after Goodison and didn't get up off the floor until it was too late.
I've painted City as the Morhad Amdouni of the Premier League albeit from a polite perspective, but it's also worth bearing in mind that his act did him little good. He finished 14th in the race.
Football finances are never an exact science, though I'd be happier if we punched our weight in that department rather than boxing clever all the time. Over £200m on two players guarantees nothing until it does.
The cliches are always the same. We all start level. We all play the same teams twice. It's a marathon not a sprint, though a win at Carrow Road might feel like it.
Football is back but more importantly the fans are back too. This club needs fans more than any other. Last season proved that.
Into these, Reds. No fucking runners. Ever.
---
Subscribe to TAW Player for more reaction to all the Liverpool FC news and events that matter to you…
"Is he the sort of player Liverpool could rely on against a team that will play a block defence at Anfield?"

"I think the answer is yes. Harvey Elliott has got a brilliant career at Liverpool ahead of him."

Subscribe for our reaction 👉 https://t.co/oaOWcUzrlr 👈 pic.twitter.com/dFCkNzci73

— The Anfield Wrap (@TheAnfieldWrap) August 9, 2021
Recent Posts: