As Jordan Henderson showed his leadership qualities again for Liverpool against Burnley, his importance to this side was clearer than ever…
THERE's a long list of TV shows that leave people in disbelief when I admit I haven't watched them.
Brooklyn Nine-Nine, Breaking Bad and Game of Thrones all fall into this category. This week I decided to get the first crossed off the list and started watching The Office.
The show is designed to make people laugh rather than be psychoanalysed – this isn't GCSE English, after all. But, there is a moment during the first episode when Steve Carell holds up a mug with the words "World's Best Boss," which got me thinking about leadership. How do you define a good leader? And is it easy to spot them from afar?
Arguably, there's not many better examples than at Liverpool. From a manager who instills a culture of humility in all aspects of the club, to the many leaders on the pitch we get the joy of watching week in week out, Liverpool could easily fill a book worth of case studies on the subject.
One man in particular, though, is at the top of the list. With contract discussions continuing and his long-awaited return to Premier League action against Burnley last weekend, all eyes were on our captain Jordan Henderson. The importance of the man on the brink of signing an extension with The Reds until 2024 cannot be overstated.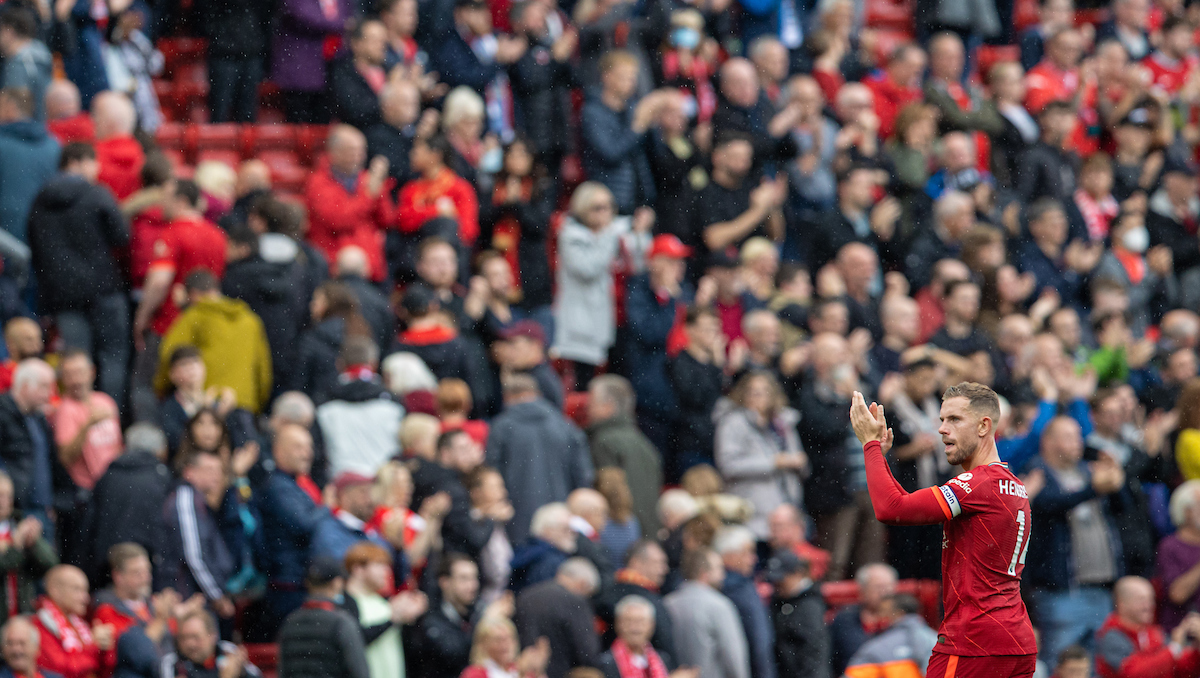 It was a pure delight to witness those 'in the ground' moments on Saturday we have been deprived of over the past year. Ashley Barnes celebrating in front of the Kop only for the goal to be ruled offside seconds later was one. Kostas Tsimikas managing to fend off what seemed like the entire Burnley team and somehow coming away with the ball was another.
But, in my attempt to take it all in, I spent some time simply watching Henderson.
There was a moment when the aforementioned left back, who had an excellent game I should add, took a little too long to track back after an attack. Henderson wasn't pleased, and let him know loud and clear. The idea that any player in his team fails to give 100 per cent at all times is unacceptable.
While that scene stuck with me, there were countless others over the course of the 90 minutes. He instinctively knew exactly when to slow the game down and get things back under control. Equally, his ability to build momentum and play the ball forward when we were in need of a goal was exceptional.
In the absence of Fabinho, he stepped into the holding midfield position and his spatial awareness shone through, improving both his game and that of those around him. Burnley's 4-4-2 formation allowed Henderson the freedom to be able to dictate the game, telling his teammates where they needed to be and dominating the middle of the park.
Jurgen Klopp was visibly beaming when questioned about Harvey Elliott post match, but it's worth remembering such players can only do their job so well when they have the experience of players like Henderson to cover behind. His calmness both mentally and physically allowed the youngster the confidence to push forward and prove his creative flair.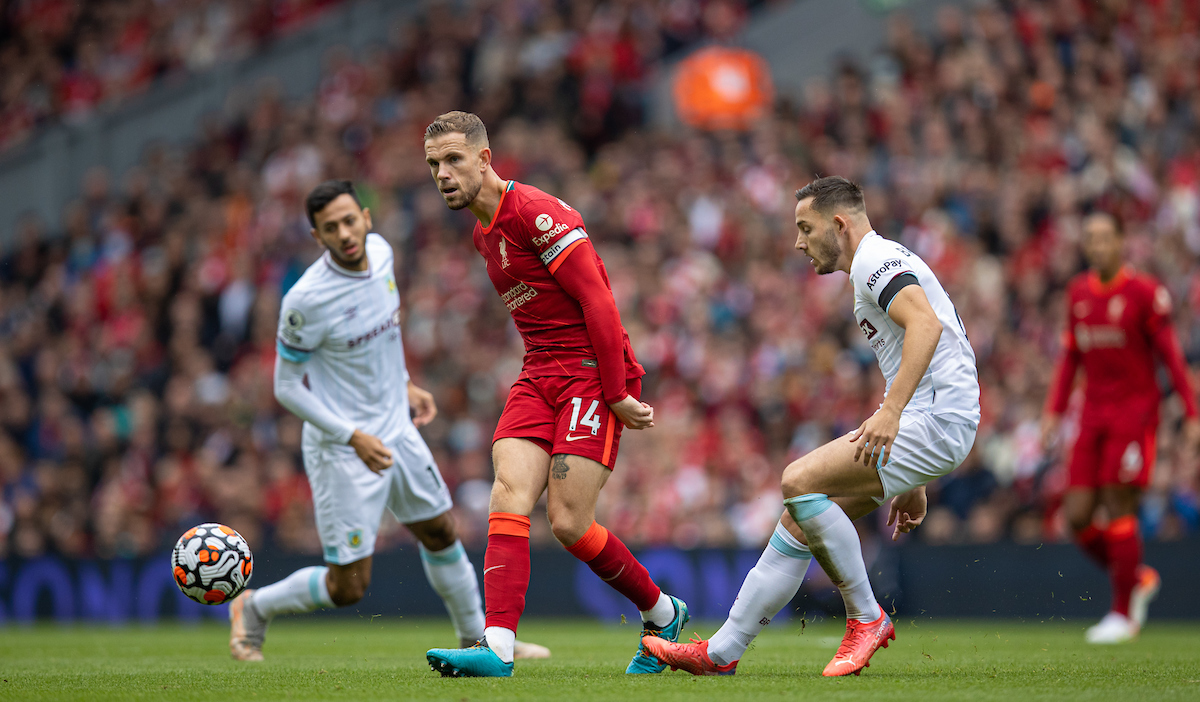 Other nuanced moments often get overlooked, like when Henderson instructs a player to leave a throw in to someone else, but it is exactly those moments that ensure our formation is robust and our shape stays strong. With a work rate better than most, he looked back to his brilliant best against Burnley.
His influence, though, stretches far beyond the pitch. From small signs of support that mean so much like wearing a rainbow armband, to handing over his social media accounts to help combat online abuse, our captain shows time and time again why he is an exemplar of good leadership.
He not only understands but embodies the culture and values of the club, and we are lucky to have him.
As the saying goes, sometimes you don't know what you've got until it's gone. We do appreciate our captain, but just as he was missing when we needed him most last season, we realised for certain just what we've got. One hell of a player, and one hell of a leader.
Our captain is now back in full force and looks to be staying with us for years to come. We will need him more than ever as we prepare to take on our toughest challenge of the season yet next weekend.
Welcoming Chelsea to Anfield will be a marker of our progress. Jordan Henderson will make sure the team he leads gives everything they've got.
---
Recent Posts: