Liverpool have a team filled with likeable lads and Jordan Henderson's involvement with England at the Euros has only enhanced that view, writes Karl Coppack…
IF the last month has taught us anything it's that footballers aren't thick.
Well, OK. Some of them may well be as they would be in any walk of life, but it'd be harsh to assume that all of them blink at the effort of long words.
Back in the 1970s Liverpool legend Steve Heighway's name was always dragged up when this was discussed. He graduated from Warwick University with a degree in politics and economics, while his team-mate Brian Hall held a Bachelor of Science degree in mathematics from Liverpool Uni. Both were cited as unusual examples of intellect rather than the norm from the world where every player's favourite meal and drink were steak and chips with a lager and lime.
Not that intelligence is necessarily academic based, of course. I have a degree in Humanities and a diploma in Astronomy which sounds alright, but only the other day I had to use a YouTube video to learn how to pump up a bicycle tyre. Alright on paper, thick when it comes to real life. Guilty.
Maybe then, it's not about brain size or acumen and more about nuance and experience.
Marcus Rashford is a case in point. Last year he stood up and used his fame to shame the government about child poverty. He's done more to ease the plight of the underprivileged and underfed children than many a minister, yet when he initially took his stance he was told to 'stick to football' by sniffy columnists and commentators alike.
The idea being that such causes were above little Marcus's head and that he was somehow incapable of understanding such things as his own upbringing. They presumed him dim but over the months they found that he was as eloquent as his motives were pure.
And that's been the standout factor in the current England team this summer. They've shone as socially aware, kind lads. From raising money for the NHS and standing together when some of their own were racially abused, they've challenged the stereotype of what those modern footballers are – good men.
All roads lead to Liverpool in this column so it's worth noting that our own lads too have been a shining example of the sound footballer. The support of foodbanks and key workers as well as their stark and brave criticism of the Super League – something that flew in the face of their very own paymasters – have shown them for what they are – a talented squad of players who just happen to be great lads.
It wasn't always this way. There have been several ex-Reds who I'd happily blank in the street even though they brought success to the club. I won't mention names but you probably know who I'm talking about and you've probably got a few examples yourself if you've bumped into them.
It's not easy for them, of course. Schooling probably wasn't always a priority back then and to be thrust into the limelight at an early age, paid heavily and been lauded by legions of fans is hardly the cornerstone of a stable mind and levelled ego. You can see why they've leapt into the odd 'do you know who I am?' encounter when someone said 'no' to them.
Added to that is the argument that The Reds could have Genghis Khan in the back four and we wouldn't mind as long as he delivers trophies, but we're in a unique position here – well, unique for me at least. As of this date, I think I like pretty much every Liverpool player. I haven't always been able to say that.
A large part of that is down to the manager. Jurgen Klopp has stated that attitude is as important as ability in his book and the club's social media channels have emphasised their strong moral ethic as well as their camaraderie.
One in particular stands out.
Had you witnessed his debut season it's unlikely that you'd note the name of Jordan Henderson when asked about future Liverpool captains and even more unlikely when you'd looked for the next legendary captain, yet he's grown into his role practically unnoticed.
It can't have been easy stepping in from Steven Gerrard's shadow, but he's personified the ethos of a Jurgen Klopp player. Humble yet vocal when he sees something wrong. Boisterous and pensive whenever the situation dictates.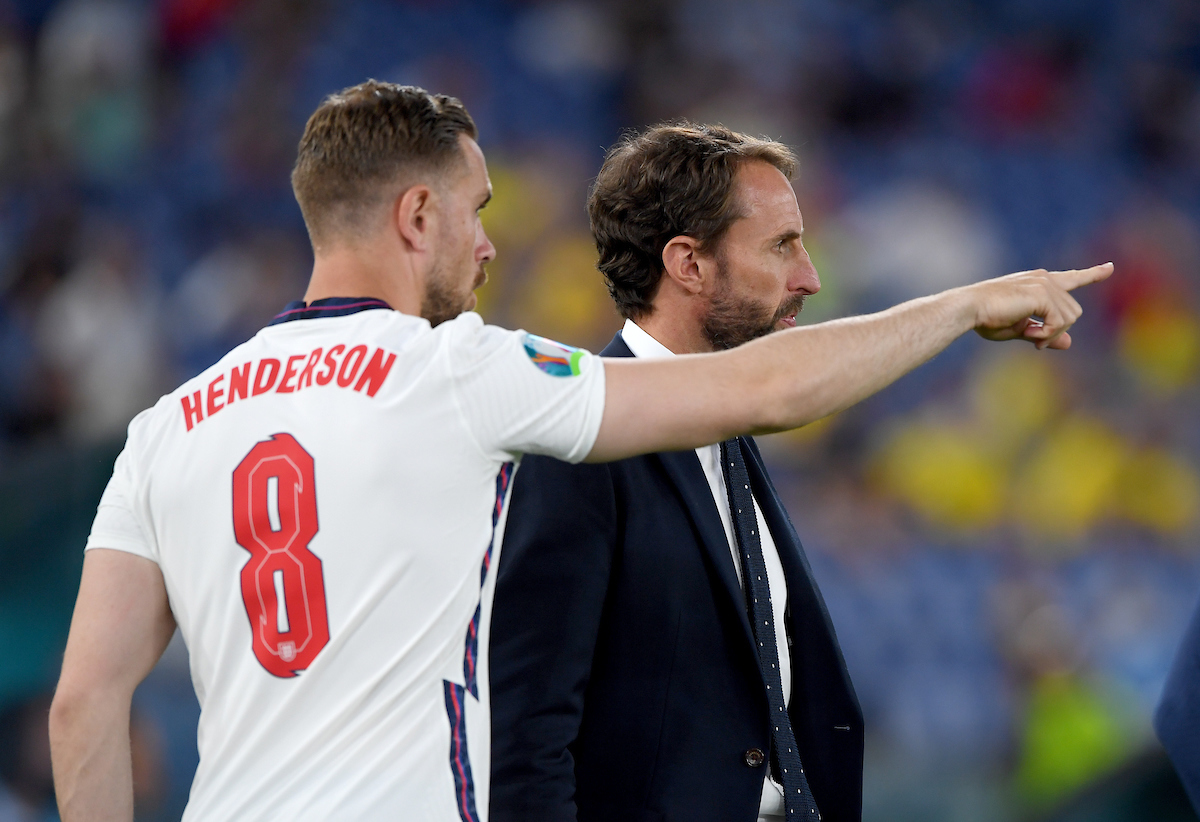 Mind you, he also likes blueberries with scrambled eggs on toast so there's that.
During the Euros he was seen giving out instructions before extra time when his captain had wandered off to get his head straight. That's not a criticism of Kane as he's clearly respected in that camp, but it fits in with Henderson's views on teamwork.
'Whether I'm captain or not, I always like to think that I lead by example anyway. I do the same things as I always do and try to help the group out.'
And he was doing that long before he took the armband. In 2013-14 when he was sent off against Manchester City in the run-in, he took over the players media commitments while they prepared themselves for the Chelsea and Palace games. He didn't have to do that and no one would have thought ill of him had he just got on with being banned, but he offered his help because that's what leaders do and what the team needed.
Some say there's no place for footballers in the political sphere and I wouldn't be pleased had a Liverpool player said about his homeland: 'There are too many foreigners in the country – most of the violence and trouble you see is caused by them' (Hi, Alberto!), but surely no one's keen on racism and child poverty. Wanting them to end wouldn't make the players Marxists – just people.
The Euros changed a few minds on how we, or the general public, see footballers. They're not all champagne-swilling, nightclub-bouncing, bling-tagged butterflies.
Luckily, the Liverpool side are also arsehole free. Long may that continue.
---
6 Years of Captain Jordan Brian Henderson❤️

We spoke to his coaches, teammates and supporters about his journey 'From Young Mackem To Captain Marvel'…

🎙Player Profiles: Jordan Henderson | #TAWAudio

Subscribe to Listen👉 https://t.co/oaOWcUzrlrpic.twitter.com/TrXrCYoZi7

— The Anfield Wrap (@TheAnfieldWrap) July 10, 2021
Recent Posts: