Gini Wijnaldum has spoken out about his treatment from fans on social media, and Karl Coppack writes that we can't just tell him to 'leave it'…
IT'S been a red-letter day here. Literally, in some respects.
Early last week my brother-in-law texted to tell me that he's registered us for the first 10 home games of the season.
Had this been any other campaign I would have replied with thanks and got on with the rest of the day, but this was different. This was a moment of joy rather than an acknowledgement of simple admin.
Thanks to the new ticket system this doesn't necessarily mean that there's a seat in the ground ready to be filled by my arse just yet, but it felt like a step closer to normality. The match is in reach again. I can't tell you how great that feels, though I imagine you've a pretty good idea.
If there's one thing the past 17 months has taught me it's not to take going to the game for granted. I've not been since we beat Southampton at Anfield in February 2020 and frankly I can't wait to be climbing those steps to my seat again. Back to being a match-going Red again.
That's a term that's confused me of late. 'Match-going Red.'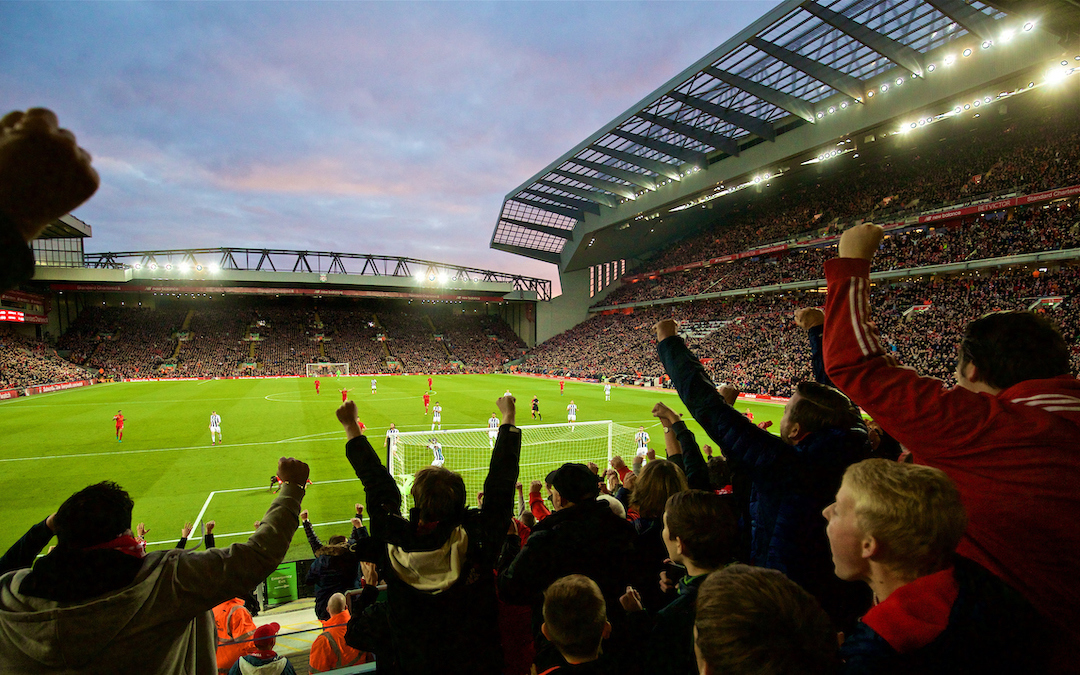 It's often used as a badge of honour in some circles and, recently, in more sneery tones.
'How do you know? You never go!'
'He thinks he's it because he goes the game.'
This came up last weekend when Gini Wijnaldum spoke about how he would often feel loved in the ground but 'unloved' by the wider support. It clearly got to him and he explained that it's partially the reason why he left.
This led to a broadside from Jamie Carragher who weighed in with advice about deleting the social media apps if he felt online criticism was too much. That barb misses the point. Spectacularly, to be honest.
So why is it that those in the ground support him and 'the other side' don't?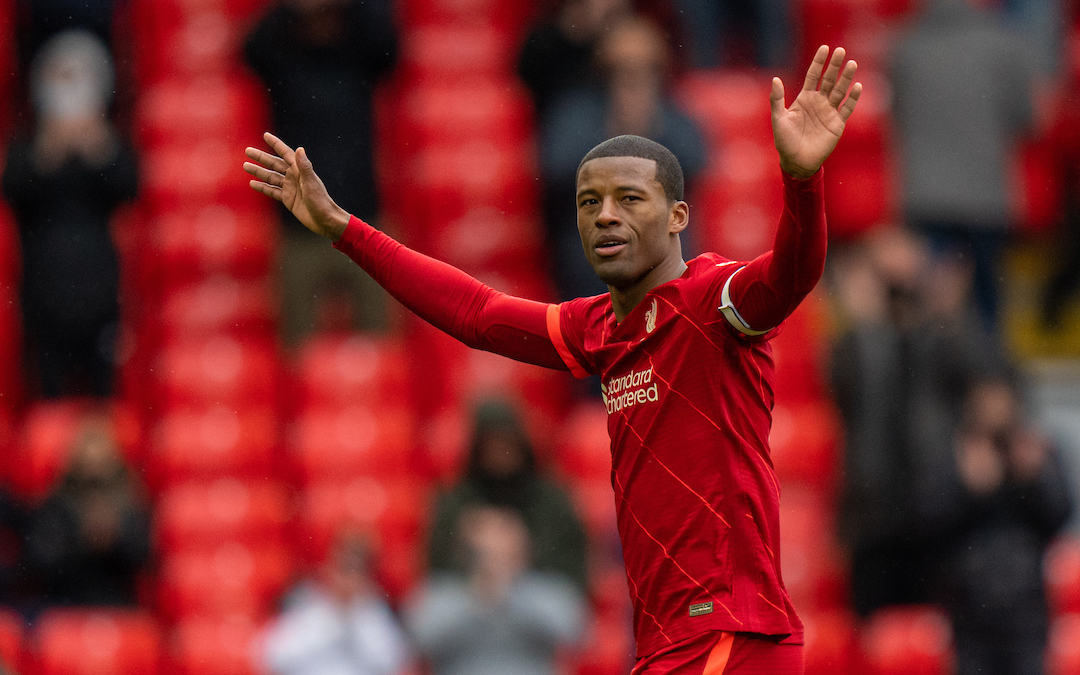 Firstly, those terms are too broad. Not everyone match-goer loved Gini Wijnaldum and, equally, not everyone with a social media account looked upon the greatest smile in football with distaste.
Secondly, wisdom doesn't necessarily carry a members' card or season ticket. Some of the worst calls I've ever heard have come from within the confines of the ground on matchday. I'm responsible for more than a few of them myself.
I'd say it's true that the experience of being there is different than watching it on the telly.
For example, a few years ago Jordan Henderson came in for some bizarre criticism from some quarters of Liverpool's support. I wouldn't go as far to call it a campaign but there were many who felt that he wasn't the man to take us the promised land. He was either injured all the time or didn't get forward enough or played it too square too often.
A lot of that came from the frustration that Fabinho missed the first few months of his Liverpool career and the captain played the number six role, but he was criticised more than the manager who put him there. A look at the stats were used and before you knew it there were hashtags and memes. I can see why if you look at it from any other vantage point than from a seat in the ground.
One of the main reasons that Jordan didn't push up was that he was too busy covering Trent Alexander-Arnold when he galloped up the pitch. Trent pushes up, Jordan fills in. Mo Salah could hardly track back and help out as he had his own job to do and the centre back couldn't always do it as he didn't want to be exposed so Jordan sat back to keep an eye on the shop.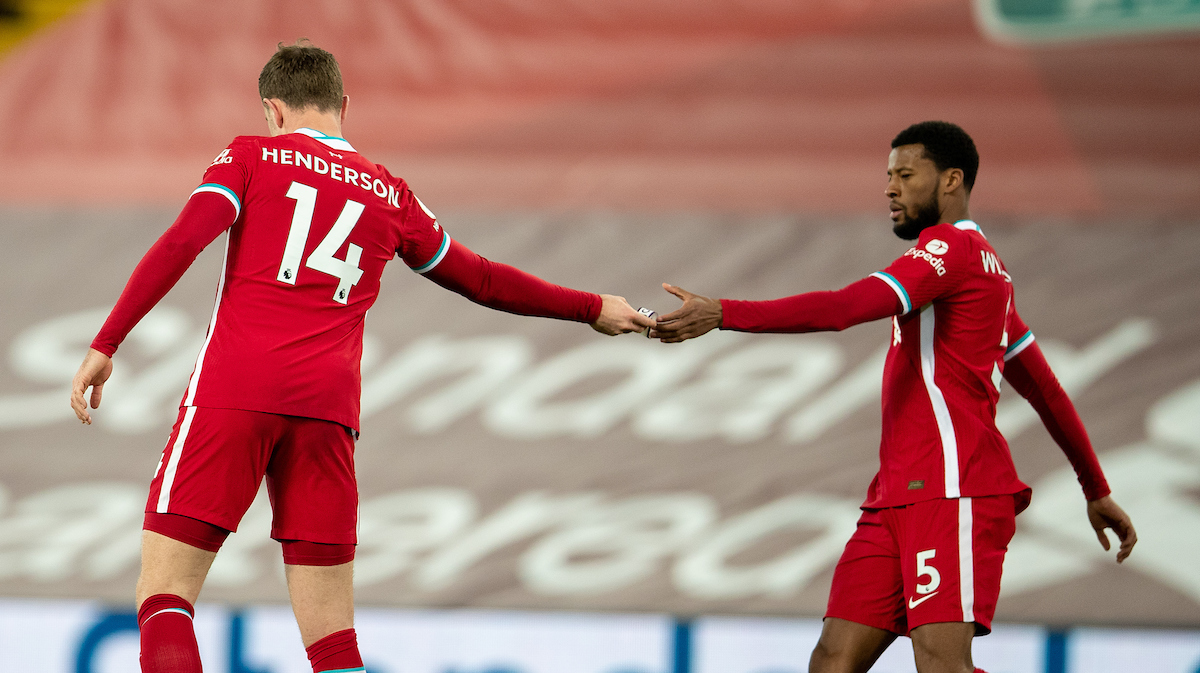 There's nothing extraordinary in any of that. Gerrard did it a lot in his early career, but in the ground, you get to see who's doing what. Television analysis misses those details as it watches the ball rather than the shape of the team.
This isn't to suggest that only we, the cherished few, can see this. Sometimes things get lost in the course of a game. Maybe the same is true of Gini.
Personally, I loved him. I'm ambivalent about him now because he wears someone else's shirt and it's of a team with whom I have no love. I hope he does well, but I also hope he doesn't win any competitions that involve Liverpool Football Club. No hard feelings but you're either in or you're out.
You know the Wijnaldum pros and cons. He uses space like no one else. I love how he'd let the ball come across his body to turn into space.
It's also impossible not to admire his freakish ability to hold onto a ball, even with three lads on him and seemingly no one showing for the ball. In our system, that's a hell of a skill. Particularly when the full backs are so far up the field and can't always get back to help. In that world at least, Gini Wijnaldum was a force for good.
But there were times when he'd disappear. I don't think even he would argue with that. He just couldn't get into the game. There was more than one occasion when I'd look to the bench and urge Jurgen Klopp to bring him on to hold the middle of the park before realising that he was in the centre circle.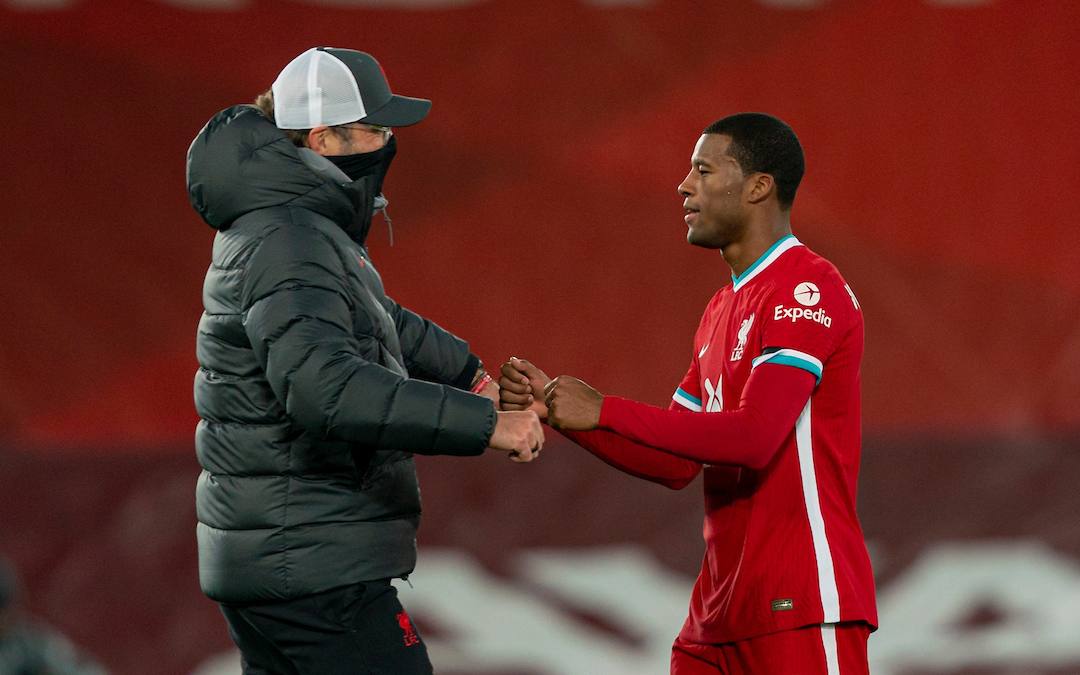 Granted, some of the criticism was harsh as every player has a missing game, but that was the usual stick used to beat him.
Carra's remarks were uncalled for, claiming that the Dutchman should just close down his account and that the only reason he left was because the club didn't match his wages. 'That's football.'
Elements of that are true, of course, but that's not what Gini Wijnaldum was saying. He felt that there was an online element who thought he wasn't trying hard enough in the latter stages of his Liverpool career because he knew he was off.
Carra could be seen to be siding with the abusers more than the abused here – stating that deleting the app ends the problem. It does, but that merely hides the issue rather than tackling it head on.
Valid criticism is one thing but, as we've learned over the past few weeks, abuse is another. Actually, we've known about it for ages rather than 'learned' but the more casual observer to the game is probably newer to this.
Is Gini being a bit precious? After all, the players live in a bubble, away from the normal world and can feel a bit bruised by the slightest reproach.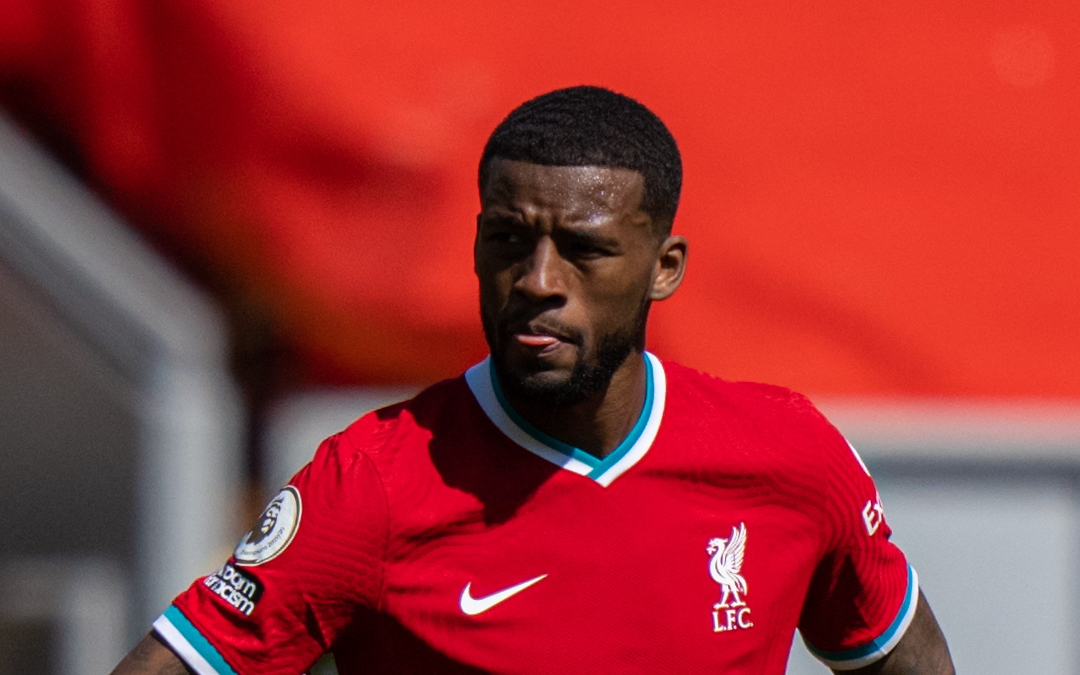 Temperament can come into this too. Carra loves an argument. Some people are like that and no doubt he sees online engagement as part of the fun, but it's not for everyone.
You could also argue that he's paid millions to play footy and that if he can't take a bit of flak then he should do something else, but no one turns up in their thousands to watch me work and then gets to slate me from behind a laptop. Why should Gini have to take abuse in his line of work when I only get feedback from two or three people?
That's got nothing to do with wages or fame. His riches don't come with an abuse clause.
Don't get me wrong. I'm the first to criticise the government, Mick Hucknall, Andrew Neil etc, but there's a difference between what they do and someone playing football. Sadly though, the world hasn't quite grown up enough yet for unilateral sensible and entertaining social media.
Oh, and Gini Wijnaldum won the Premier League and Champions League for and with us. Just saying.
Don't @ me.
---
"For far too long, and not just for footballers, people have been told to drown it out or just turn your phone off; yet it's really hard to drown out external noise."

🗣Gini Wijnaldum & Social Media | The Anfield Wrap | #TAWPodcast

Watch Now👉https://t.co/kCik9mLzIz pic.twitter.com/MCPdcNACNm

— The Anfield Wrap (@TheAnfieldWrap) July 26, 2021
Recent Posts: