With Liverpool reportedly willing to let Neco Williams leave this summer, Karl Coppack writes that The Reds may have a developing problem…
IT must be one of the strangest job applications in the world.
'Wanted: Full back to provide cover for world class players, Unlikely to play in any big matches but a willingness to turn out at Leyton Orient with the kids an advantage. Attitude is key so the candidate must not moan when 35-year-old plays there, even though he's not really a full back. Chances of a big move and career development practically nil due to lack of exposure.'
Pity the poor understudy.
The same can be said for back-up keepers too. Remember Pegguy Arphexad, the former Leicester goalkeeper who we bought as back up to Jerzy in 2000? He had a 16-year playing career across England and France from 1989 to 2005 and started a grand total of … ready? … 39 senior appearances.
That's it.
Just over a league season in all that time. He managed five and a half games at Liverpool in three years. Later in his career he refused a move to Chester City because he didn't want to drop down below Championship level.
He won six medals during his time here and wasn't on the pitch for any of them. Two Champions League qualifiers (Haka), two League Cup games (Chelsea and Stoke), the 2001-2 opening game against West Ham and 33 minutes against Ipswich. That's it. Still, at least he kept his dignity by not dropping down the league.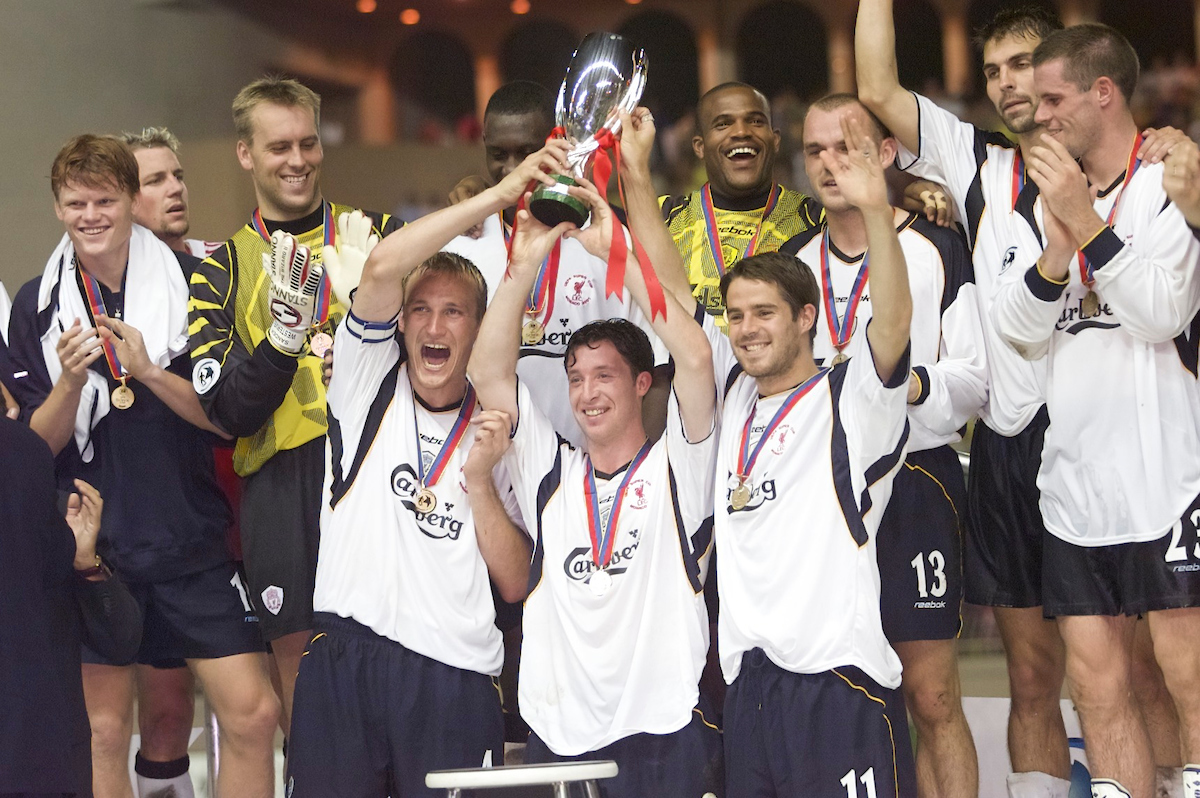 Keepers are a different entity as there's no other way to deal with them. You can only play one. Full backs are different. They can usually play both sides, as wing backs or even in midfield if the full back is more attacking than defensive (Riise).
Neco Williams looks set to leave The Reds in the summer and the club are prepared to listen to £10m plus. Southampton wanted him on loan last season and there's talk of interest from Burnley and Leeds.
The young full back has notched up 25 games in his brief Liverpool career, which may make him look like Ian Callaghan compared to Pegguy, but it looks like he won't be getting many more.
Some are delighted with that news, mostly because they think that all right backs are Trent Alexander-Arnold and develop at his frankly freakish rate, but it's disappointing too in a sense. He may not be the finished article, but I like him.
His recent showreel won't help with the transfer negotiations. He followed up his sending off in a friendly against France with a panicked clearance against Denmark last Saturday which allowed Kasper Dolberg to slot home for a second time and send Wales out of EURO 2020, but it seems a shame to let him go.
After all, young international full backs don't grow on trees and with a bit of coaching he might be able to secure more minutes on the pitch. I can't blame him though. He'll hardly get much of a shout at being our first choice right back.
I've never understood this. How does it work? I mean, do you join a club early on, get some coaching into you and then just move on? Or do you stick it out and hope the senior player moves, gets injured or shit?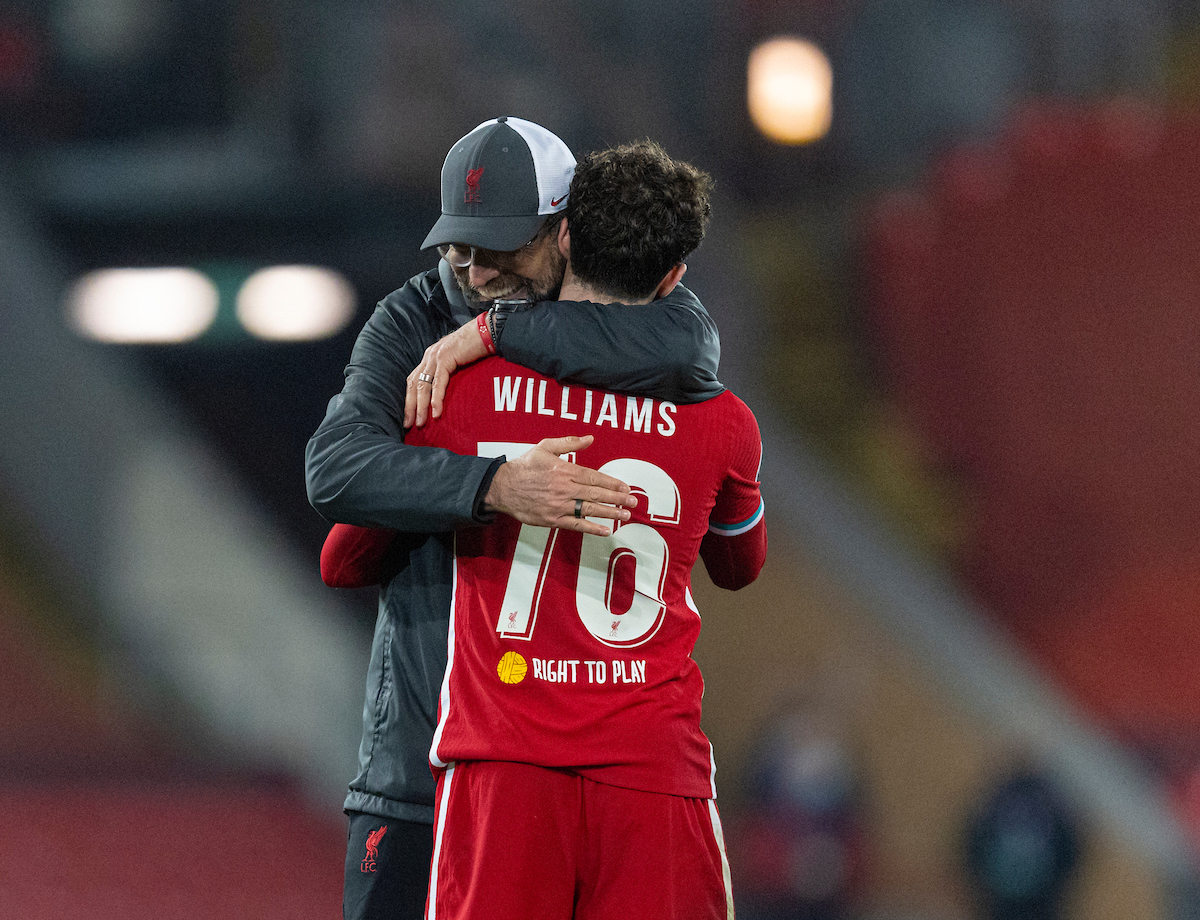 What about Messi's understudy when he was in the Barca youth system? Did he just look at him and think he'd give Espanyol a go instead? Every day must be a test in ambition.
Being a footballer in a side hell bent on team bonding must be difficult. Neco will want Trent to be brilliant and win loads of trophies for the club, but he must also raise an eyebrow every time he goes down in training. There aren't many jobs where that happens.
Neco's Liverpool issues stem from the magnificence of his teammate. Trent will go on to be our captain at some point and is so senior and established that he may never play an early round of the League Cup ever again. Barring a dramatic loss in form, how is Neco (or Tsimikas for that matter) supposed to build a career here? He's unlikely to 'Pegguy' it and spend the next 15 years on the bench.
This must be a continual issue for the club and coaching staff. How do they deal with young talent?
'Hello, I play upfront on the right of a three and would like to sign. Any chance?'…'Erm, we have this player called Mo Salah.'
So, what do you do with Neco and his ilk? Do you spend ages building and developing your prospects only to see them sold? That was the original FSG model after all – buy young, develop and make a packet from them.
I mean, that's better than not having Trent at all but even success comes with its challenges. Are we missing out on any other potential Trents because they know their options will be limited?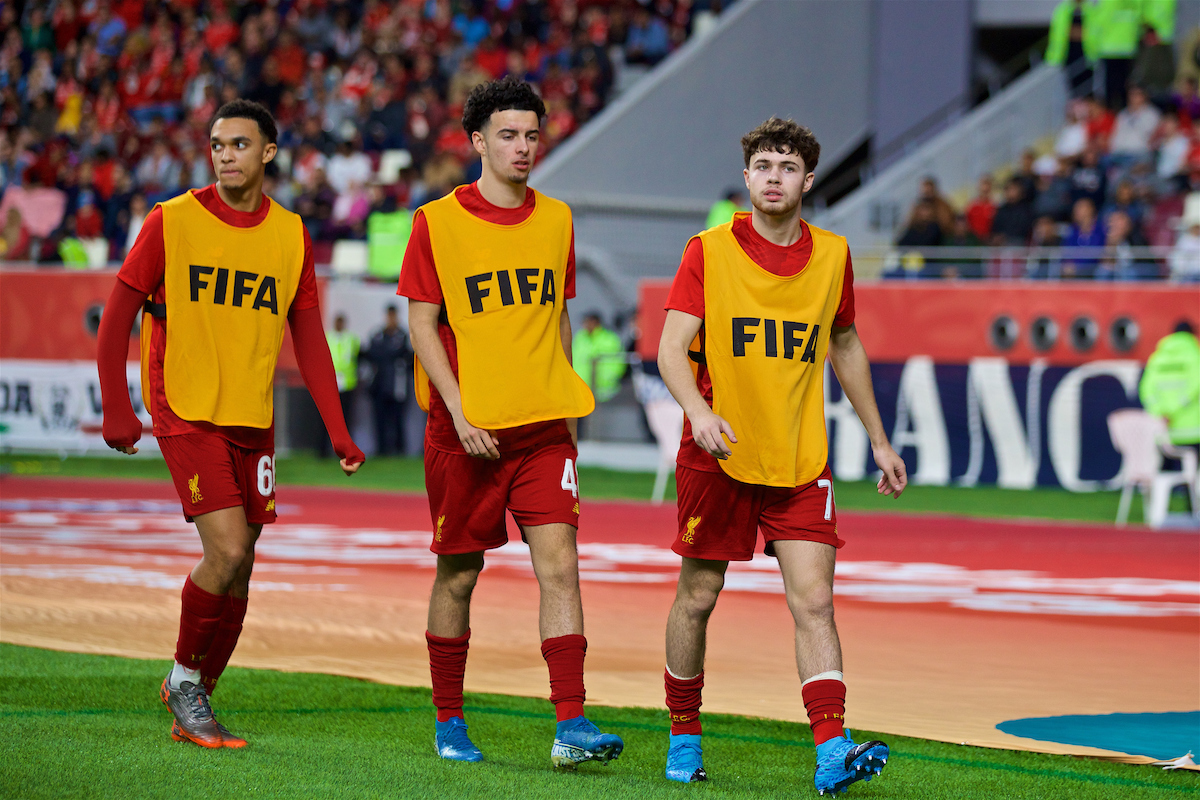 And recruiting will be even more difficult now that there's a pandemic and no one knows what value is anymore. At time of writing Arsenal look like paying £50m for Brighton's Ben White. Will that be seen as reasonable in a few years?
As I write this, we're celebrating the anniversary of Sadio Mane's signing from Southampton. He came for £34m which is an absolute bargain for what he's delivered, but it came with a gulp and a 'how much?' when he arrived. No one knows anything now.
Neco could go on and become a success for someone else or a 'remember him?' player along with the majority of players, but sometimes it's as hard to recruit back-up players as it is the senior side.
Personally, I hope he comes good for us as I think Trent might be moved further up the pitch one day (but why change a system that clearly works at the moment?). I've a feeling that we might not see quite so much 4-3-3 from now on which might also be a factor, but there we are.
The club have said they won't stand in his way so we can only assume that there's a Diet Neco somewhere in the academy who's going to get a lovely phone call at some point.
It's also worth remembering that Trent is injured at the moment and the season starts in 45 days.
Just saying.
---
"My concern around selling Neco is the number of bodies. I don't want Liverpool taking risks on numbers in the squad. Like when Fabinho was the fourth choice centre back."

Watch Talking Reds on Youtube 👇https://t.co/TYJWgoZzuC pic.twitter.com/3aU9NvljDF

— The Anfield Wrap (@TheAnfieldWrap) June 22, 2021
Recent Posts: