With Liverpool suffering from a lack of goals among other issues, David Segar makes a case for The Reds to consider signing Sergio Aguero…
THIS past weekend had the potential to be the very definition of bittersweet.
Manchester City winning at Crystal Palace on Saturday meant that a Liverpool victory against Manchester United on Sunday would clinch the Premier League title for their 'other' rivals from down the East Lancs Road.
However, the clash at Old Trafford was postponed after reports came through that United fans were revolting. "That's a bit harsh. I mean some of them are a bit scruffy but that's hardly reason enough to cancel… Oh hang on, they mean the other kind of… Right, gotcha."
City will eventually take Liverpool's crown, but should The Reds respond by taking something of theirs? Not out of spite, but perhaps out of necessity.
There are various reasons why the current champions have failed to put up much of a title defence this year, and one of them has been simply not scoring anywhere near enough, which leads me to my big question of the week.
Should Liverpool attempt to sign Sergio Aguero?
Now, bear with me.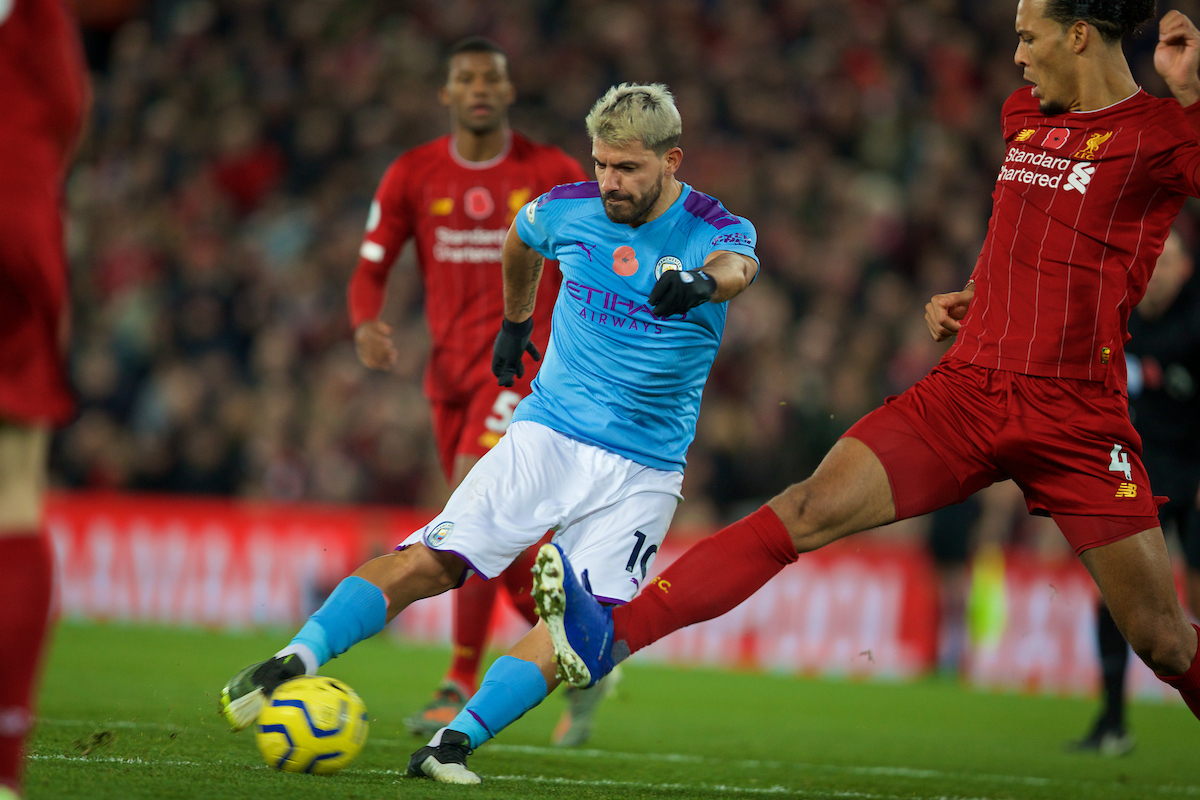 The Argentine hotshot will leave Manchester City this summer after a decade of banging in goals in left, right and centre at the Etihad Stadium.
Meanwhile, Liverpool's general profligacy in terms of net bothering (Mo Salah aside) has left a number of people calling for the club to add a potent number nine to their ranks in the summer transfer window.
In an ideal world, the club would almost certainly take a chance on a promising young striker who they can invest in and grow, as is the usual modus operandi, but genuinely elite level strikers are like gold dust.
Names like Patson Daka (Salzburg), Donyell Malen (PSV Eindhoven) and Dusan Vlahovic (Fiorentina) have been thrown about by fans, and have proven themselves capable of scoring in other leagues, but doing it in the Premier League, and in particular in a team that intends to win it, is another thing entirely.
The only young strikers in world football who feel like a sure thing at the moment are Kylian Mbappe and Erling Haaland, and there is no chance that Liverpool will be in a position to sign either this summer.
However, there is a scenario where both could be significantly more gettable next summer (Mbappe's contract runs out in 2022 and Haaland's reported £65m release clause becomes active).
Should both still be at Paris Saint-Germain and Borussia Dortmund respectively a year from now, and haven't signed new deals, it would be borderline negligent for Liverpool to not be investigating some possibilities, which may be less justifiable if a young big money striker has already been brought in.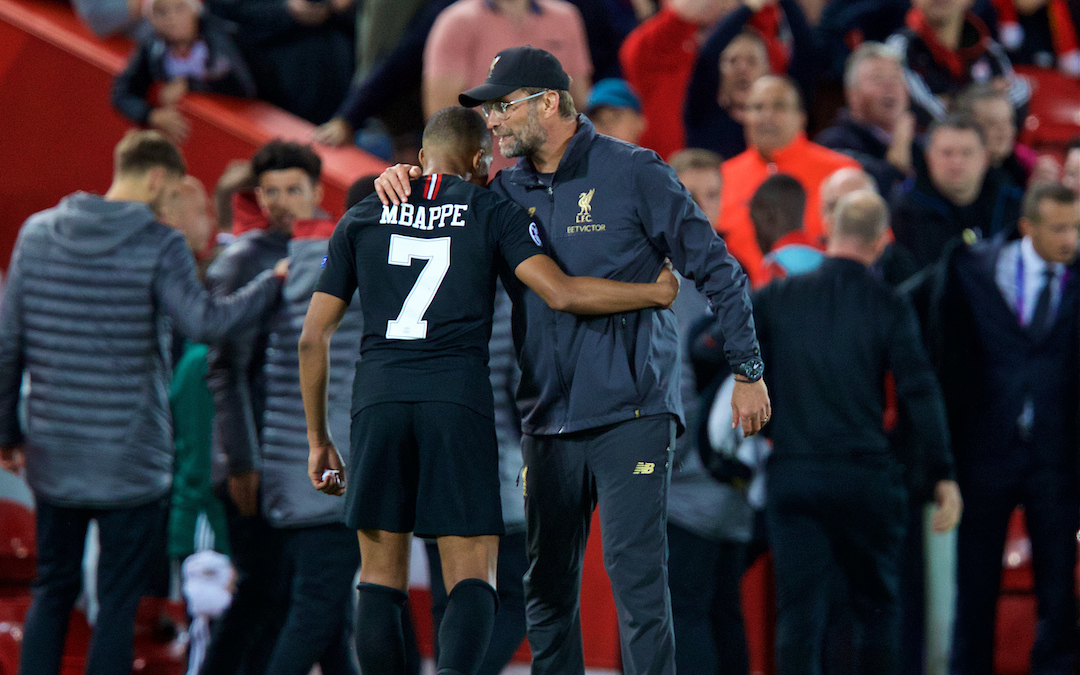 In the meantime, Jürgen Klopp needs a striker for next season and if the club wants a bit more time to review longer-term options, then a short-term fix may make sense.
Aguero would reportedly prefer to stay in England, and a move to Anfield would mean he wouldn't even need to leave the North West. He will, however, turn 33 next month and has suffered a number of injury issues in recent seasons.
Aguero missed the start of the current campaign after picking up a knee injury last June. A hamstring issue and another knee problem led to him missing a further seven games across November and December, and then a bout of Covid cost him a few more weeks in the New Year.
Since then, though, he has been injury free, only missing games because Pep Guardiola chose not to use him for one reason or another.
Including illness, Aguero has had 14 separate periods out in the last four seasons according to Transfermarkt.co.uk. These have mostly been muscle and knee issues, which you wouldn't think would hold up too well under the intensity that Klopp demands of his players.
Liverpool have been burned as much as anyone from injury absences this season, and so adding someone else who might spend as much time recovering as playing doesn't really sound like a sensible approach, but when you're talking about a world-class striker, could the risk be worth the reward?
It makes some sense that City and Aguero are parting ways given Guardiola's apparent preference for playing attacking midfielders instead of more orthodox strikers, but the former Atletico Madrid man showed on Saturday with his superb touch and strike at Palace that he's still very much got it.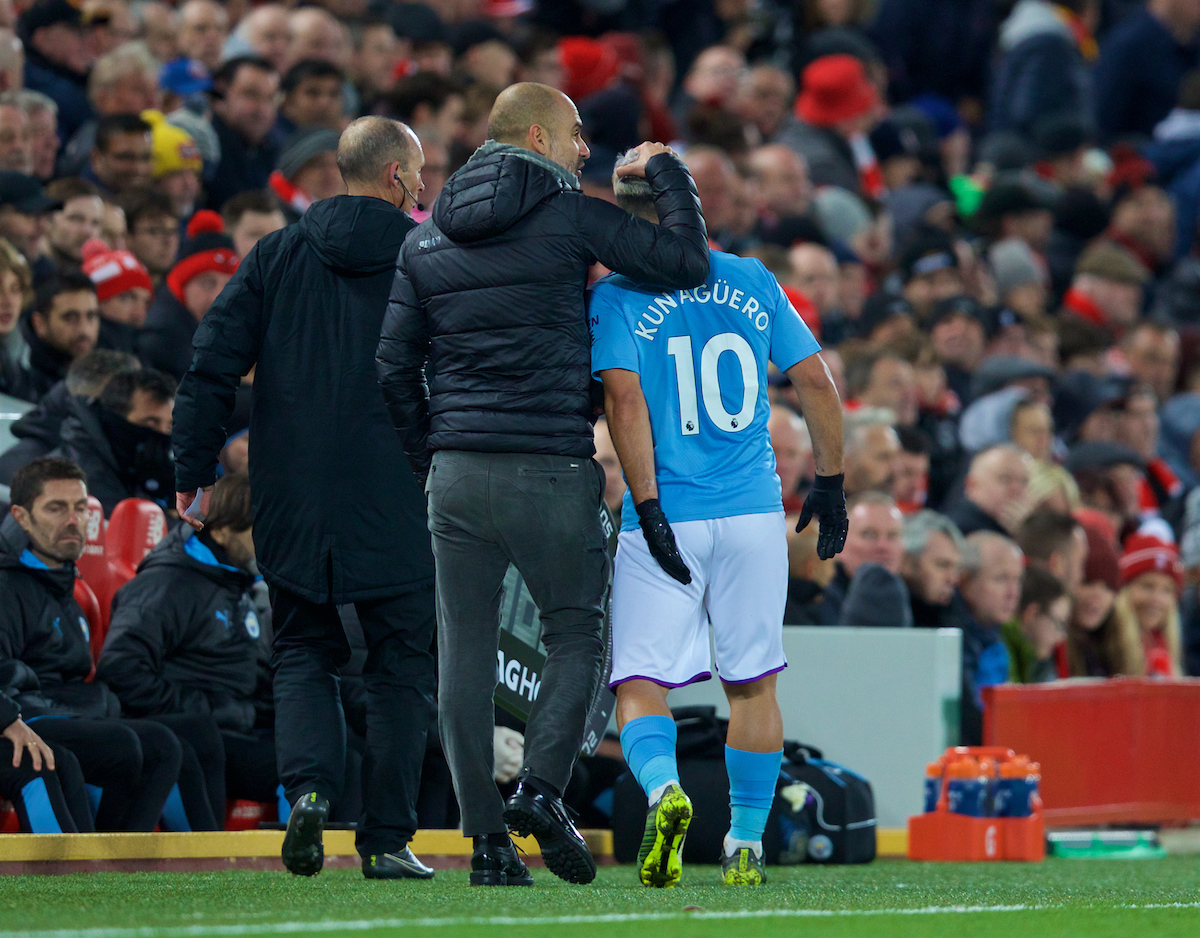 You could argue that Klopp also plays without a traditional number nine, and even question whether a player like Sergio Aguero would fit in the German's preferred system. He has shown himself capable of adapting his game to some extent to do what has been asked of him at City, and has continued to score goals.
Despite calls for a striker who is a bit more concerned with putting the ball in the net, it's doubtful that Klopp will completely move away from playing Roberto Firmino where he currently does from next season. He definitely needs another option, though, and a better one than Divock Origi.
Given the number of times Liverpool deliver the ball into the penalty area from wide positions, and Aguero's penchant for escaping his marker and finishing, you can see how he could thrive at Anfield. Too often this season, crosses have merely found acres of space where a striker should normally be.
Would Sergio Aguero want to come to Liverpool, though, especially if there is no Champions League football on offer? That could potentially put him off, but as Klopp always says, any player who needs that as a prerequisite to move to Anfield isn't worth pursuing.
There is also the factor of loyalty. Would the player be willing to potentially tarnish his legacy in Manchester to join Liverpool? He could decide that it would be too insulting to City fans to join a rival club, but if it's true that he wants to stay in England, then his options would be very limited if that were to be a chief concern.
It was also reportedly City who decided not to renew his current deal and cut ties, so there really isn't any obligation for the player to hesitate for that reason.
Aguero has already been linked with Chelsea, Tottenham, Leeds and Everton (no, really), as well as moves abroad to Barcelona, Inter and PSG, but would an opportunity to play for the club he apparently supported as a boy be too good to turn down?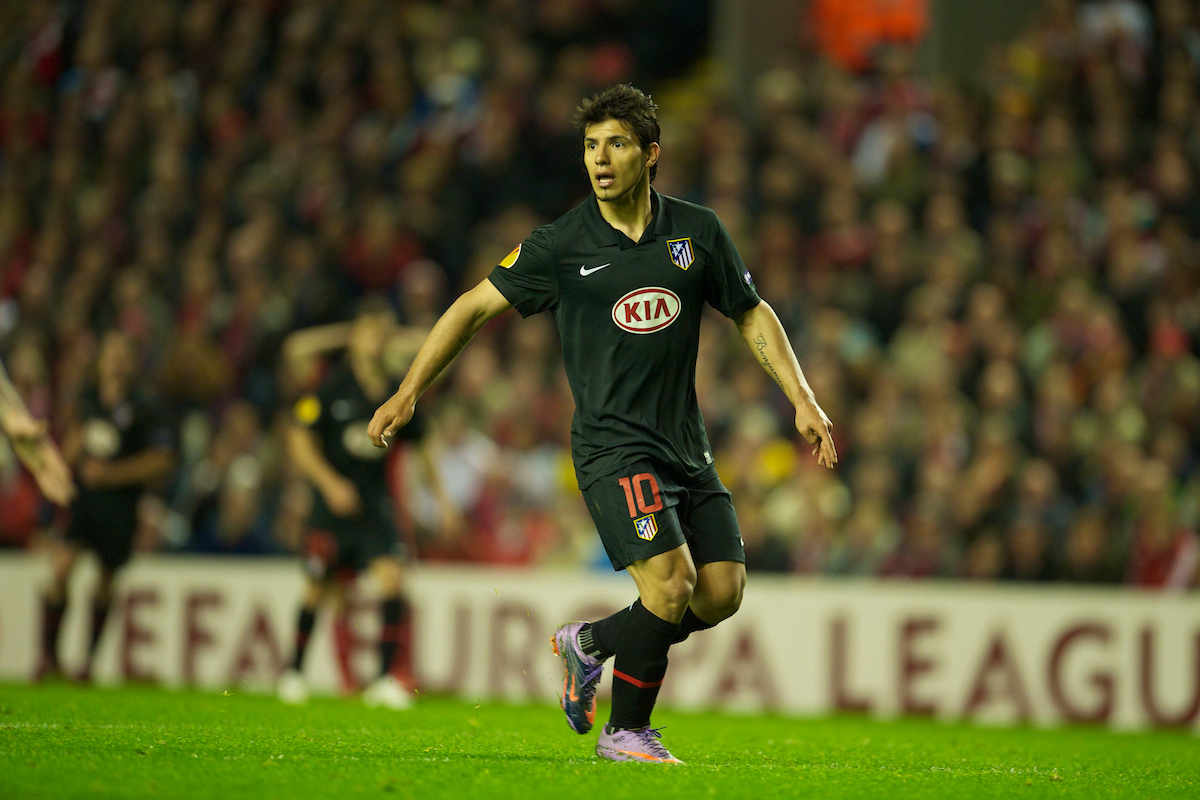 In 2006, a then 17-year-old Aguero was linked with a move to Anfield, as well as Bayern Munich, and he was quoted by the Munich TZ newspaper at the time as saying: "I have been a Liverpool fan for as long as I can remember and it would be a dream to play there.
"I watched the (2005) Champions League final and celebrated every goal as if it was for Independiente."
A few years later, Aguero – like fellow boyhood Red Kevin De Bruyne – confessed that he had idolised Michael Owen when the Englishman was banging goals in for Liverpool, and who himself showed no particular concerns about latterly playing for a direct rival.
In hindsight, Liverpool will perhaps be kicking themselves that Aguero didn't realise his Reds dream a decade ago. He signed for City in the summer of 2011 for around £35m, less than six months after the Merseysiders had spent the same amount on Andy Carroll.
It is unlikely that Aguero regrets his eventual move given the goals and medals he has to his name across the last 10 years, but it could potentially be an itch that he would be interested in scratching now.
He has also somehow never scored at Anfield, and a move to join Klopp's squad could give him several more attempts at righting that wrong.
This summer promises to be an interesting one, especially in terms of how much money clubs have to spend following the huge losses caused by the COVID-19 pandemic.
Supposedly, the recent investment in owners Fenway Sports Group by RedBird Capital will enable Liverpool to treat this window as they would any other, but a large outlay still seems unlikely, especially in the circumstances.
Aguero may therefore seem more attractive as he will not cost a penny, but on the other hand, will probably want to be paid some sort of salary.
He is supposedly taking home around £230,000 a week at City, but reports have suggested that he is willing to take a pay cut elsewhere, though estimated figures still put his apparent demands at around £200,000 a week.
While that should not be beyond Liverpool given that is roughly what they pay their best and brightest already, adding another wage of that size might be too much, particularly given the already steep climb in the club's wage expenditure in recent years.
On a one or two year deal though, it might still be worth the outlay, particularly if the club was able to negotiate a deal based on availability.
Then you have the question marks about his age. Liverpool traditionally don't bring in older players, looking instead to buy at the beginning of a player's peak years rather than the end, but there is an argument that an exception should be made in the right circumstance, as it was when they brought in Thiago Alcantara at the age of 29 last year in a deal that felt too good to pass up.
Many eyebrows were raised when Manchester United signed Edinson Cavani last autumn, who also had a spotty injury record on arrival, but the experienced Uruguayan – who is 16 months older than Aguero – has been an undoubted success story at Old Trafford so far, bagging 12 goals and five assists in his first ever season in English football.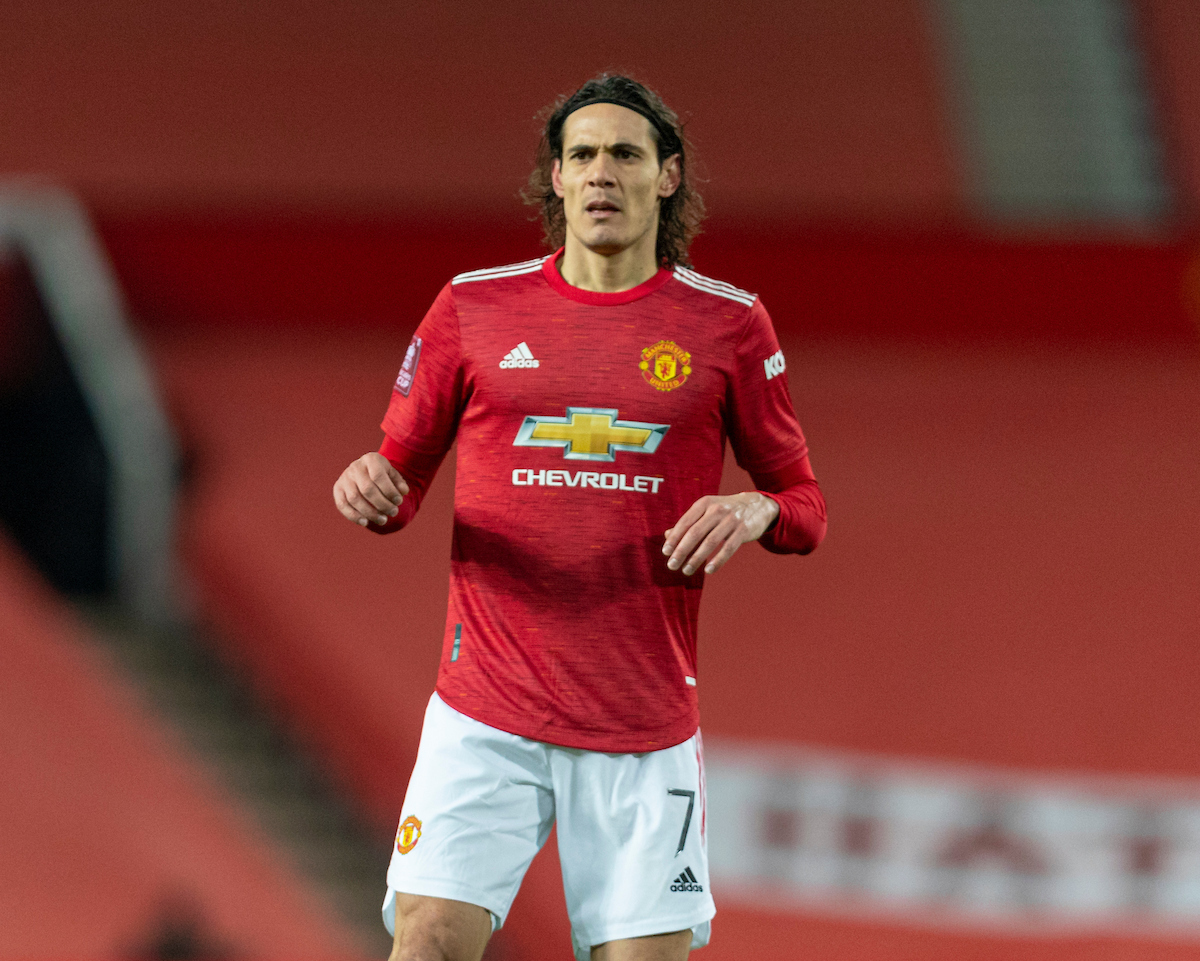 I'll be honest, I started writing this thinking I would come to the conclusion that it's a silly idea. However, unlike Line of Duty, I might have stumbled onto an ending that actually makes more sense than initially anticipated.
If Liverpool have their eyes on a hot young goal getter who they have been looking at for years and feel they can procure them this summer, then great, that would be the way to go.
However, if their plans have been complicated by events over the last 12 months and they would benefit from buying themselves a bit more time to decide on their longer-term vision for the forward line, a ready-made proven top class goalscorer on a one or two year deal might just be the way to go.
A significant wage and patchy injury record probably means that it's a risk the club wouldn't be willing to take, particularly after a season of being thwarted by injuries.
Whatever you think, if nothing else, it would undoubtedly be very funny to see the reaction of City fans were it to happen.
After their victory at Palace on Saturday, Aguero said "Honestly, if we need Liverpool to win because we need to win the title, of course, we'll watch tomorrow to want Liverpool to win. If they win, it's better!"
Absolute Top Red is Sergio.
---
Recent Posts: