As debate around Trent Alexander-Arnold and his spot in the England squad rages on, David Segar writes about why the critics have got it wrong…
JUST when I thought I was out, they pull me back in.
Back into this tired and tedious topic. Back into the nonsense. Back into the debate about Trent Alexander-Arnold.
Firstly, I should get this out the way because I know it'll be a stock response for many. Yes, I don't particularly care about England either, and yes, it is a very good thing for Liverpool if Gareth Southgate continues to overlook Europe's best right back.
However, that very much isn't the point. It's just a self-interested dismissal of the recent public insult of the West Derby maestro.
When Southgate left Alexander-Arnold out of his latest England squad, he added further insult to injury by naming three right backs (three, Gareth? That's insane!), and even more needlessly, publicly stating that the omission was based on "poor form".
That was last month's issue, though. It had been discussed to the Nth degree, and we had all moved on.
Then Gary Neville said things on Monday Night Football and all of a sudden, I find myself deleting a 1,500-word article on Stuart Attwell's haircut and starting from scratch. For what it's worth, I have been working on a theory that Mike Riley had asked him to trim his sideburns or he was off the team.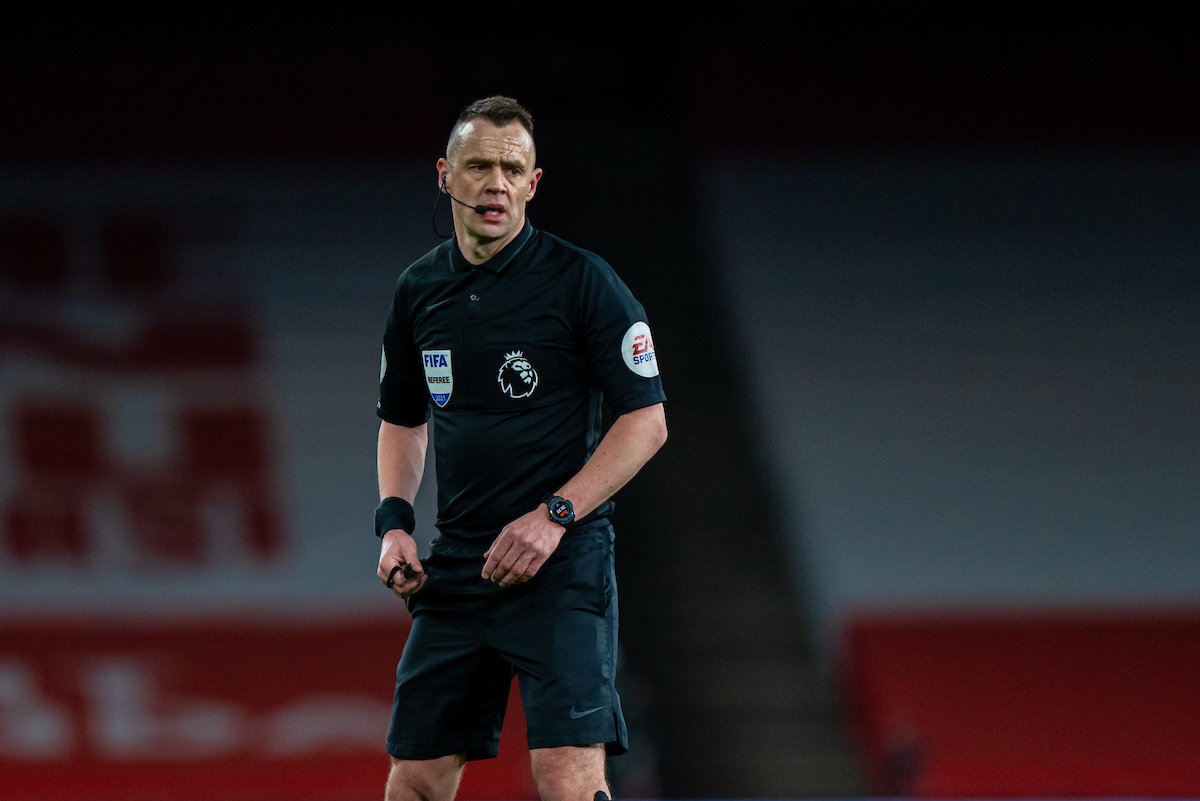 Attwell's bonce was also the first time this season I'd seen a Premier League referee be even on both sides (a-thank you!)
Anyway, Neville is one of the best in the business when it comes to analysis. I'm not the biggest fan of his commentary, but as a pundit he is a rare breed who usually bothers to do an ounce of research before he makes a point. It often goes a long way.
However, this week he spoke for nearly five minutes on Sky Sports after a question by presenter David Jones where he criticised Alexander-Arnold's defensive work. He later tried to qualify it by saying it was merely what he thought Southgate's view was, but it was quite clear that these were all things that Neville himself believes.
The former Manchester United right back even appeared to go as far as to call into question the player's work ethic and commitment, saying on more than one occasion that he needs to "become a bit more serious about his defending".
He then pulled up a graphic that showed goals conceded by Liverpool this season, pointing out that most had been down Alexander-Arnold's side of the pitch. The lack of context was flabbergasting.
There was no factoring in who was playing right sided-centre back, who the covering midfielders were, whether the goals were in any way shape or form Trent's fault, whether any of the goals came in the five games in which Neco Williams played, or whether the split of goals scored on either side is generally even across the game.
Neville also pointed to his own partnership with Rio Ferdinand, saying that his former teammate told him before every game that "nothing comes down our side". It ignored the fact that Neville was no Alexander-Arnold. A fine right back in his day, but he was a defensive right back. His own Trent was usually stood in front of him so all he had to do was pass it forward then get back into position.
If Alexander-Arnold had a David Beckham ahead of him in a 4-4-2, I'm sure he'd do a lot more defending as well, but that isn't his game, nor does it need to be. It was comparing apples and oranges.
It wasn't the only negative comment from Neville aimed at Trent this weekend either. During his commentary with Martin Tyler for Saturday's 3-0 win at Arsenal, the topic of assists came up, and how Alexander-Arnold and Andy Robertson's numbers were way down this season compared to the last couple. Neville said that it was always going to be the case as those numbers were "unsustainable".
Frankly, it would be far more of a surprise if their numbers don't rocket back up again next season once they don't have defensive and midfield teammates held together by masking tape and they can go back to their more natural games.
Another thing that went uncontested was this idea that Trent's apparent shortcomings are somehow not also factors in the three men ahead of him in the England pecking order.
Kyle Walker has his strengths such as, well, strength, but there is a reason more than injury why he has started almost as many games on the bench as he has in the starting XI at Manchester City since their form turned around. While he has terrific recovery pace, you only become aware of this because of the number of times he has to use it due to being wildly out of position.
Neville himself also chastised Walker after he conceded a sloppy penalty against Liverpool earlier in the campaign, correctly saying that it was an unwelcome habit of his.
Kieran Trippier seems to be benefitting from the notion that Diego Simeone signed him, so he must therefore be a good defender. Like Trent, he's not terrible at it, but has been at the scene of plenty of England implosions in recent years. He has a good cross and can take a nice set piece, but Mr Alexander-Arnold is also rather good at those things and has a significantly higher ceiling.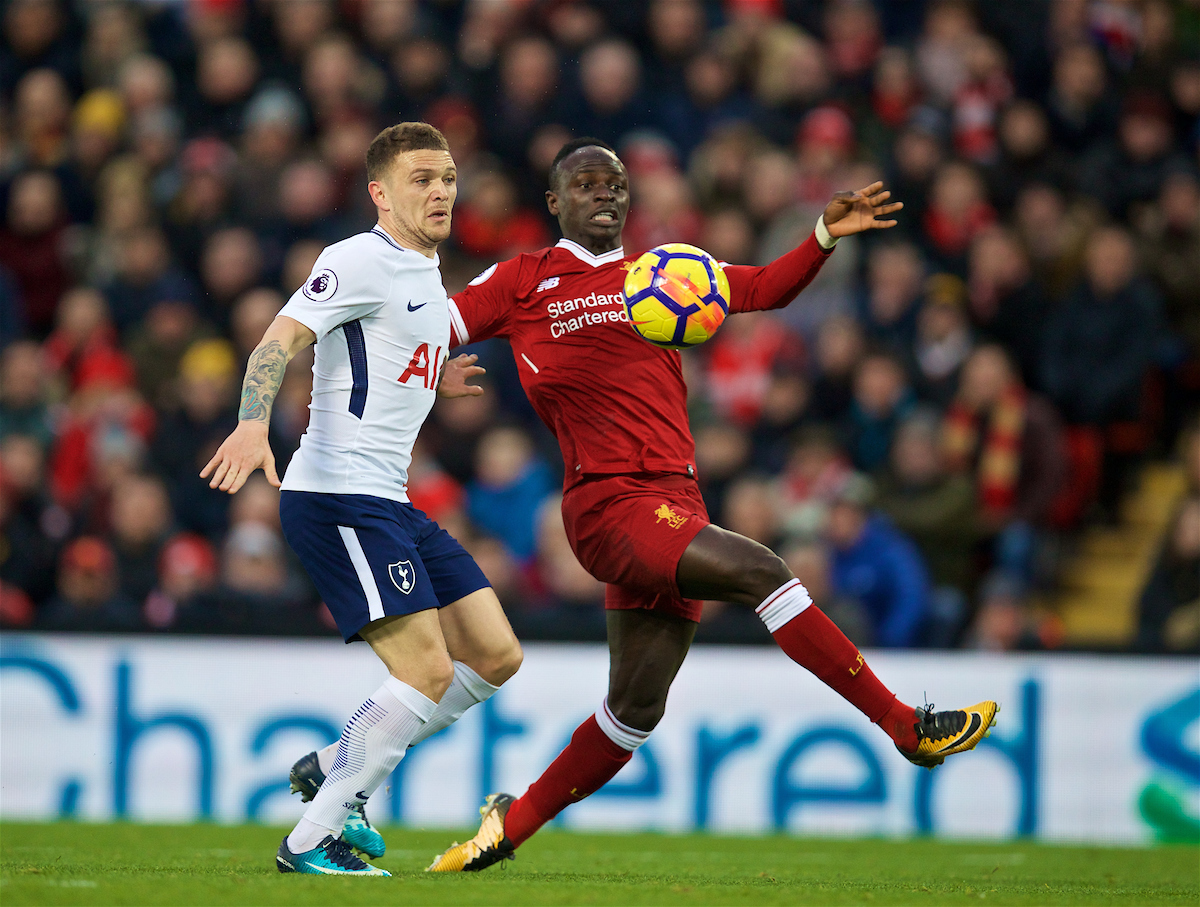 Reece James I do have a lot of time for. Strong, quick and a final third delivery that could possibly even rival Alexander-Arnold, albeit not yet from deeper positions. Defensively, though, he's clearly not there yet, and it can't be overlooked that James has been getting dropped at club level as Thomas Tuchel has even picked Callum Hudson-Odoi and Christian Pulisic at right wing back ahead of the 21-year-old.
It's absolutely fine too. A player at his stage of development should be making mistakes, but it's odd that his are being ignored while the Liverpool man's are being put under the microscope. The two of them should be the only right backs selected by England this summer, but it seems that won't be the case.
Looking at the stats from this season, all four have strengths and weaknesses that the others don't.
The headlines are that, in league games, Alexander-Arnold has played over 500 minutes more, has the most ball recoveries of all three by a distance (more than twice as many as Walker and Trippier), well over twice as many long balls attempted, which makes his identical pass accuracy to Trippier all the more impressive, more passes attempted and completed in the opposition's half, the most tackles made, the fewest fouls conceded and the most interceptions by a fair distance.
Having said that, he is also comfortably the worst at aerial duels, has a high number of unsuccessful short-range passes (probably due to the number of forward balls he tries to play) over twice as many losses of possession and a worse crossing accuracy percentage than James and Trippier, though he also doesn't have an Olivier Giroud or Luis Suarez to aim for. Still, not bad for a supposedly poor run of form this season.
For what it's worth, I actually think Neville is right. I think he's spot on in identifying the things on Southgate's mind – as ill-thought out as they are – including the notion that the dangerous wide players that other nations possess might look to take advantage of Trent's tendency to get forward.
Of course, it ignores the fact that players like Kylian Mbappe, Leroy Sane, Eden Hazard and (especially) Diogo Jota would also be licking their lips at the prospect of facing any of the other options England have in that position.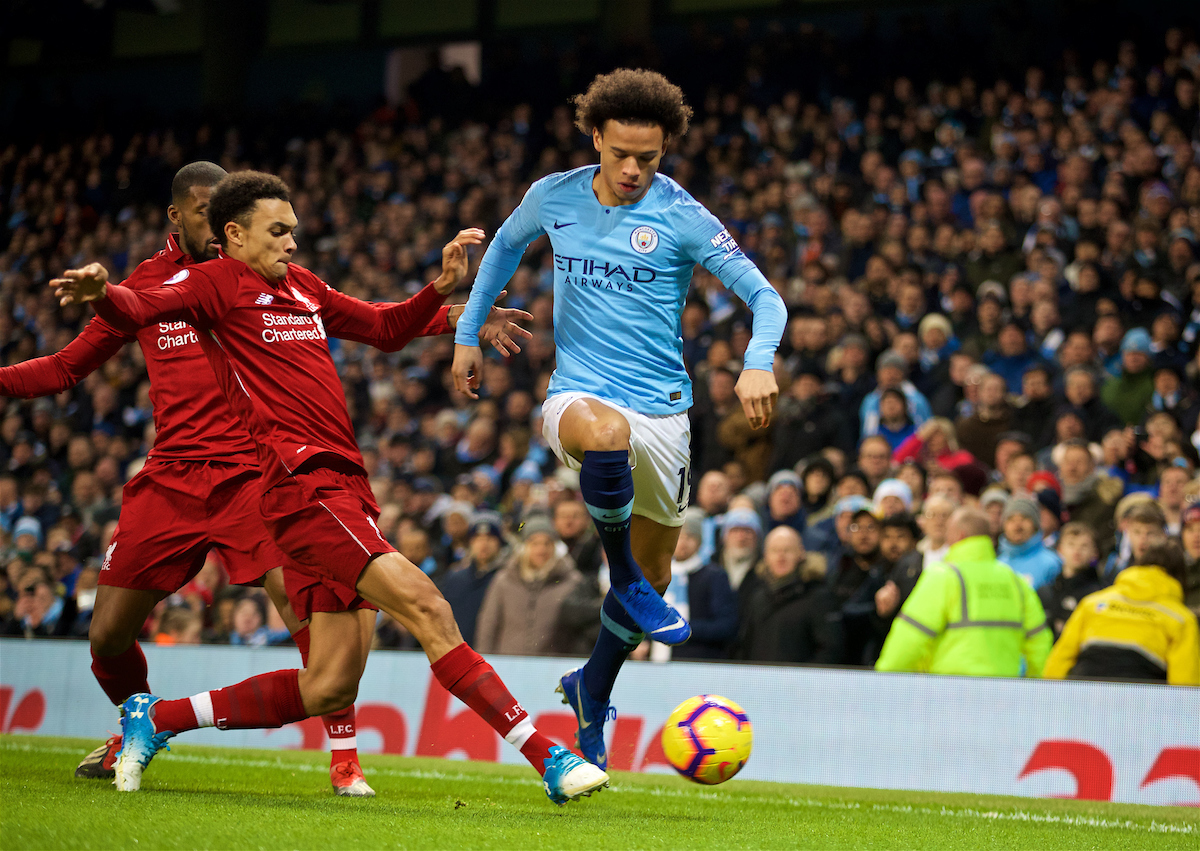 Neville later said on MNF that when England play Croatia in their opening game of Euro 2020, he would play Walker over Alexander-Arnold because he'd prefer him up against Ivan Perisic.
England played Walker AND Trippier against Croatia in the 2018 World Cup semi-final defeat. The first Croatian goal that night by Perisic was as a result of Walker putting his head below Perisic's foot, while Mario Mandzukic's winner came after Trippier failed to contest a header with Perisic and Walker was caught in no-man's land. Croatia could have won it earlier than that too had Perisic not hit the post after both Trippier and Walker went to sleep and allowed him in behind.
The reason this debate sticks in the craw so much is that it seems to exist in a weird bubble whereby Alexander-Arnold is treated as if he's the only full back to have defensive lapses.
Of course he makes errors, but the narrative that defending is a particular weakness in his game appears to be a lazy carry over from his initial first year or so in the first team. He has improved markedly, hence how he and his teammates became English, European and World Champions.
It's a wonder that Joe Gomez and Joel Matip don't get more praise considering they were apparently carrying such a liability with Trent next to them while they conquered world football.
Trent supposedly answered his critics with his performance in the win over Arsenal at the Emirates Stadium. To me, he just played as well as he often does. His celebration at Jota heading in his pinpoint cross to give Liverpool the lead was telling, but it cannot be mistaken as Southgate's harsh treatment of him 'working'.
Although the player himself would probably admit that overall, his levels haven't been as high this season as in previous ones, it had certainly picked up in the last couple of months, and he simply seems to be hitting his stride just as his club needs him to be at his best in the closing stages of the campaign.
Alexander-Arnold's season has also been as disrupted as anyone's. He's thrived in the last few seasons from being relatively injury-free and having the consistency of Gomez or Matip next to him. This season, he has had to recover from Covid, a calf injury, and has also had Gomez, Matip, Fabinho, Jordan Henderson, Rhys Williams, Nat Phillips and Ozan Kabak play as the right-sided centre back. A tad tricky to build understanding and feel free to play his natural game.
Also, as a marauding full back, he is reliant on the defensive midfielder to cover for him. When it's Fabinho, that's fine. When it's Henderson, that's usually fine too. When it's neither, and you have Gini Wijnaldum or Thiago Alcantara playing in that very unfamiliar role – as has been the case for a big chunk of the season – it can change everything.
The argument that Liverpool and England play very different styles would actually be a more valid one, but doesn't seem to be the actual reason. After all, Southgate is a man who recently played two holding midfielders (Declan Rice and Kalvin Phillips) against Albania.
In the bigger games, the England manager often reverts to three at the back, which is usually when he does the double Walker/Trippier selection. Surely in those instances, having a very creative full back who you might have defensive doubts about is ideal for the right wing back role. It seems Southgate is more afraid of what the opposition can do than he is willing to let his team worry them going the other way.
That could also be why rumours persist that Jack Grealish and Jadon Sancho may be joining Alexander-Arnold in having a free summer. To not pick any of those three generational talents would be a statement and a half.
What Southgate wants to do this summer won't particularly concern many Liverpool fans. There will be undoubted positives to Trent having a good long pre-season to rest and prepare for the next one. It would, though, be a huge blow to the player, and an unfair further tarnishing of his name in the wider context.
Whatever happens, you can't help but feel like the rest of the country at least owe him the courtesy of putting more respect on his name.
---
🗣 The Anfield Wrap: Arsenal, Madrid & Alexander-Arnold | #FreePodcast | #LFC @Knox_Harrington hosts @DamianKav, @sianbennett and Martin Fitzgerald for our free podcast looking at Arsenal and Real Madrid…

Subscribe 👉 https://t.co/oaOWcUzrlr
Listen 👇https://t.co/tQiUXGkCJi pic.twitter.com/N9BGXJiyji

— The Anfield Wrap (@TheAnfieldWrap) April 5, 2021
Recent Posts: