Liverpool have seen so many big stars leave down the years, but Dan Morgan writes that we needn't worry about that when it comes to Mo Salah…
THERE are certain things you realise whenever a highlight reel from the past 10 years emerges to mark a football occasion.
This week, it was the legacy of Sergio Aguero at Manchester City, and with it the nostalgic look at his insatiable eye for goal, but also a reminder of how good Yaya Toure was and how — as with every video you watch — bad Simon Mignolet was.
Agüero's time at City will rightly be marked with a statue to commemorate his role in the club's finest hour. They will hope there's more to come, but his role as their equivalent to Kenny Dalglish, George Best and Raul shouldn't be scoffed at.
Commonality often shows that successful periods are marked best by goalscorers and iconic forwards. You remember the Robbie Fowler, Fernando Torres and Luis Suarez years at Liverpool by them alone because they were illuminated with such genius.
That might sound harsh on a talent like Steven Gerrard, but then Gerrard was perhaps larger than life at that stage. He was Liverpool. Or perhaps, just like Mohamed Salah, there's an argument he's undervalued and in some way not loved? A topic which just won't subside.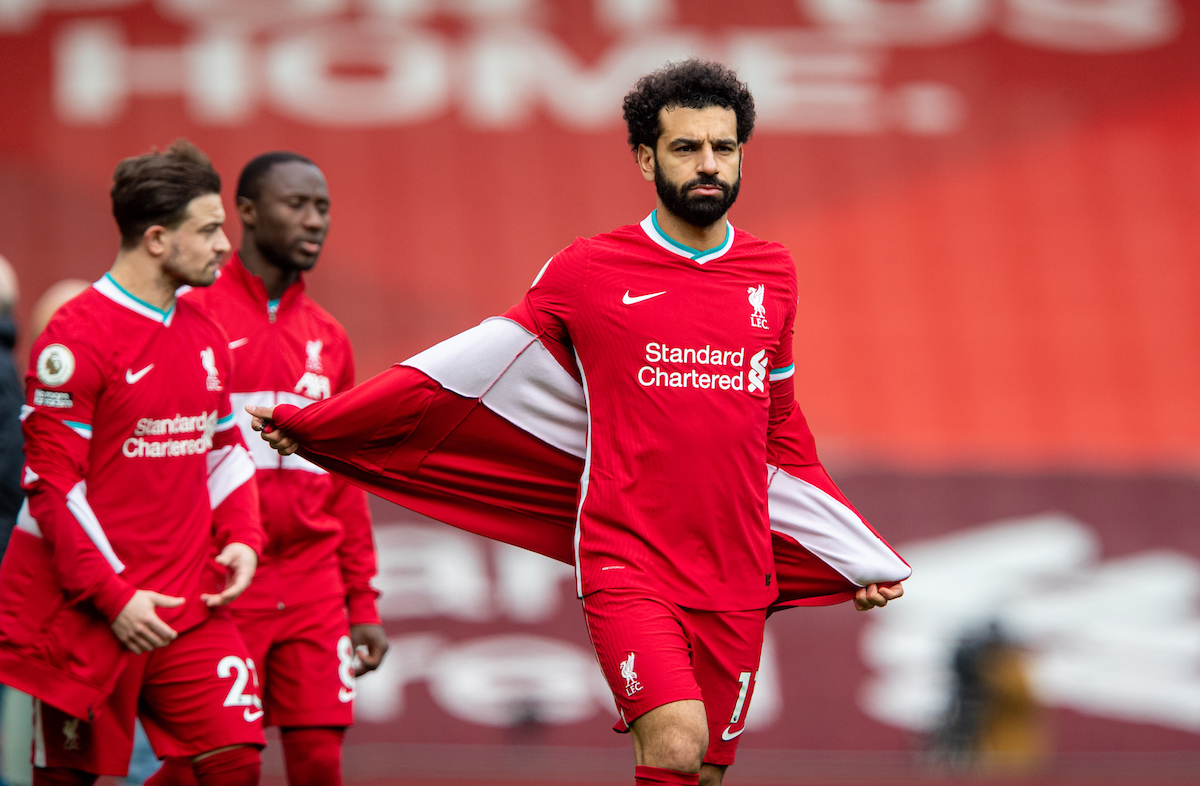 The Salah rumblings seem to come down to one defining factor: Why isn't Liverpool embodied by its chief goalscorer? Rightly or wrongly, that perhaps says more about us than him.
This is a club which — through success and turmoil — has always kept its love for a talisman burning bright. The bitterness in departures of both Torres and Suarez and Michael Owen before them maybe altered the course somewhat, but that doesn't feel like it's the answer. Not really.
Aguero headed up a City attack for a decade, which is undeniably vital, yet Liverpool under Jürgen Klopp has always been a collaborative greater than the sum of its parts and therefore the same cannot be said about the Egyptian.
You can't single Salah out from any conversation about the front three. And what about the midfield facilitators? The full backs are pivotal to the cog and the centre backs and goalkeeper is consummate in a normal world.
To suddenly make one figure totemic doesn't make sense, perhaps for the first time in the club's history. It doesn't need to be pulled up by the bootstraps or remain reliant on one individual who may or may not leave.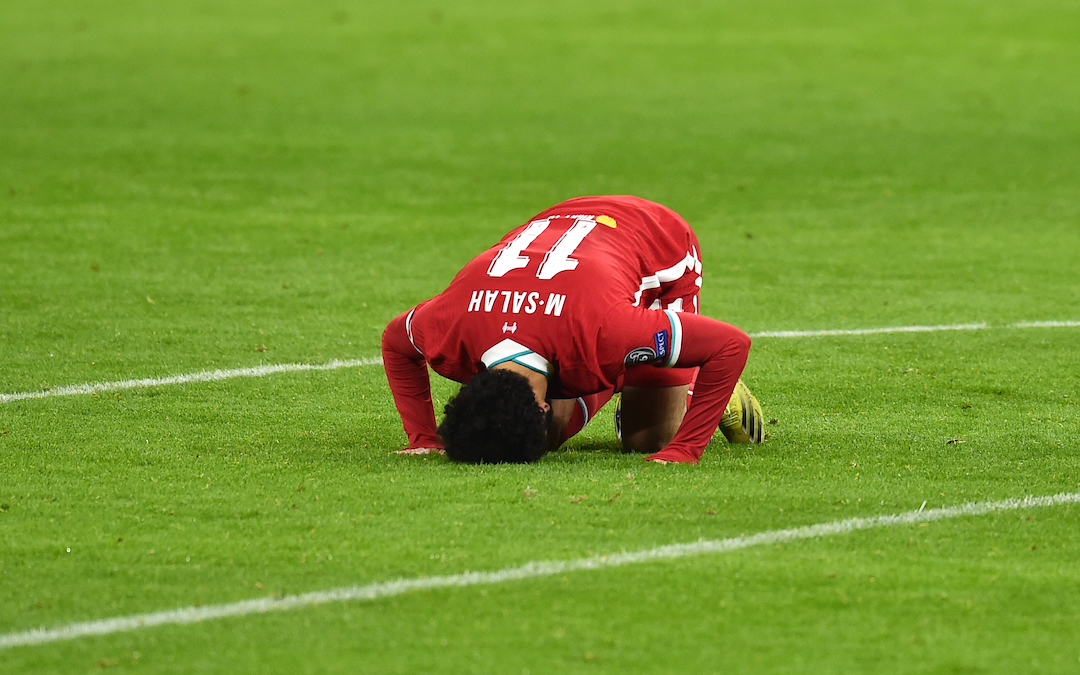 Talk of Salah and Real Madrid continued this week. As did unfounded speculation about what he wants. What was beyond any doubt was the lack of uproar — of desperation and fear that this whole thing hinges on him.
The fact is it simply cannot. Liverpool under Klopp has to be everyone. City were similar but they are building statues of Aguero, Kompany and Silva and I can still make arguments for the likes of Toure and Pablo Zabaleta, as well as Kevin De Bruyne, Fernandinho and Raheem Sterling when they leave.
Perhaps this is another lesson in what it really means to build success. Nobody ever pondered whether Andy Cole, Dwight Yorke, Teddy Sheringham or Ole Gunnar Solskjaer were underappreciated. Everybody knew their role and knew they'd play it. It wasn't about them.
Salah may want a contract, the armband on occasion or perhaps, in time, his own statue. He isn't, however, asking to be appreciated. He remains rightly invested in looking after himself, which Liverpool so happen to massively benefit from.
When it comes to falling in love with footballers and making them the single embodiment for all of our hopes, fears and projections, this approach may just be the best alternative for everyone.
---
"With Mo Salah, you have to look at the context around it. This is a player who hardly ever speaks to the media; so when he does there is a reason for it."

🎥Talking Reds | Mo Salah off to Spain? | @JamesPearceLFC

▶️Watch NOW on YouTube
👉https://t.co/Uz9YpmzOnA pic.twitter.com/m2fPYMcGPS

— The Anfield Wrap (@TheAnfieldWrap) March 30, 2021
Recent Posts: