Liverpool were held to a draw by a lively Leeds United side, but David Segar insists the match was overshadowed by the Super League news…
LOOKS like I picked the wrong week to quit sniffing Gazprom.
Monday night was a bizarre occasion. A game that felt like it had so much riding on it only 24 hours earlier ended up seeming more like an end of season dead rubber.
If plans for the much-maligned European Super League come into effect, then perhaps Liverpool's final position in the Premier League table won't matter. Which leads one to ask, 'what does matter?'
As a 'legacy fan', Leeds 1-1 Liverpool was a tough watch. The Reds played well for large periods of the first half, but succumbed to Marcelo Bielsa's famously intense side in the second, and despite coming late on, Diego Llorente's equaliser felt justified.
There were those in the wider football world who cheered the goal as one in the eye for Liverpool and the greedy money grabbers. That was to miss the point, though.
Given the parameters of the proposed Super League, as mentioned, results in the Premier League don't especially matter to the owners now. I doubt the sand around their heads would have moved an inch upon news of the Leeds goal.
Instead, the disappointment of dropped points only affected those who have been as blindsided as everyone else. The manager, the players and the fans could really have done with something to smile about. Sadly – as football seems to do more and more these days – the only feelings were of further disappointment and deflation. All it was missing was a controversial VAR moment.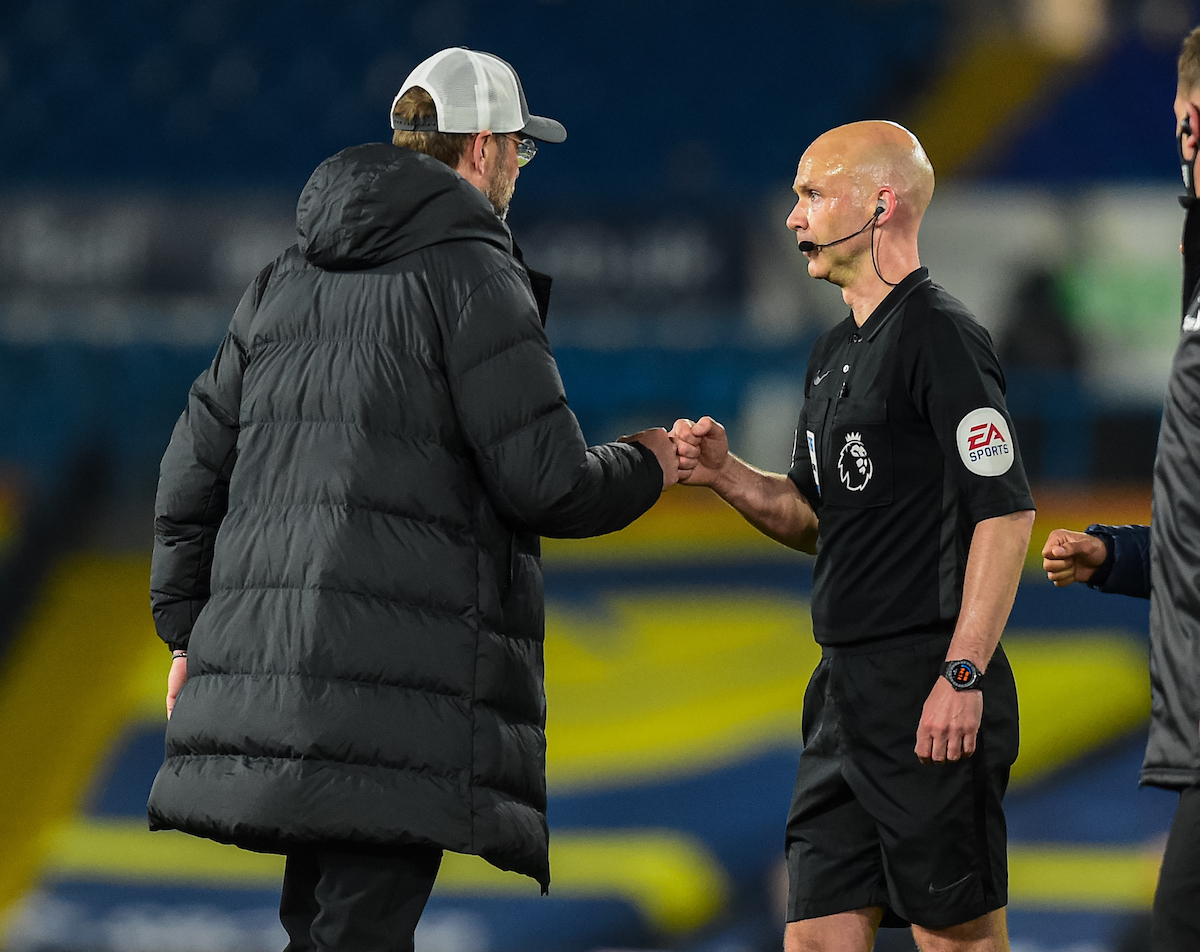 More anticipated than the game was the pre-match interview with Jürgen Klopp, with everyone eager to hear what the man who had spoken out against the concept of a Super League just two years ago had to say.
It was galling to see the Liverpool manager having to face up to questions while radio silence from those responsible continued, but then he said something that made the blood boil further still.
It was remarkable that those involved made their announcement without any consultation with fans, but Klopp revealed that it had even been rubber stamped without any consultation with him or his players.
Astonishing.
Frankly, it was testament to the players that they put in such a strong showing in the first half. Given the absolute tornado of the last few days you would have forgiven them for being completely unfocused and unmotivated.
The match itself was a perfect example of what makes the Premier League, and competitive league football everywhere, the nucleus of the elite game. Two teams with rich histories, well-coached and with a lot of talent battling it out, with one team on top, and then the other team wrestling momentum back.
Had fans been there too it would surely have had a world class atmosphere to beat anything you would have heard in a Manchester United v Inter Milan clash to determine who comes fifth in Group B.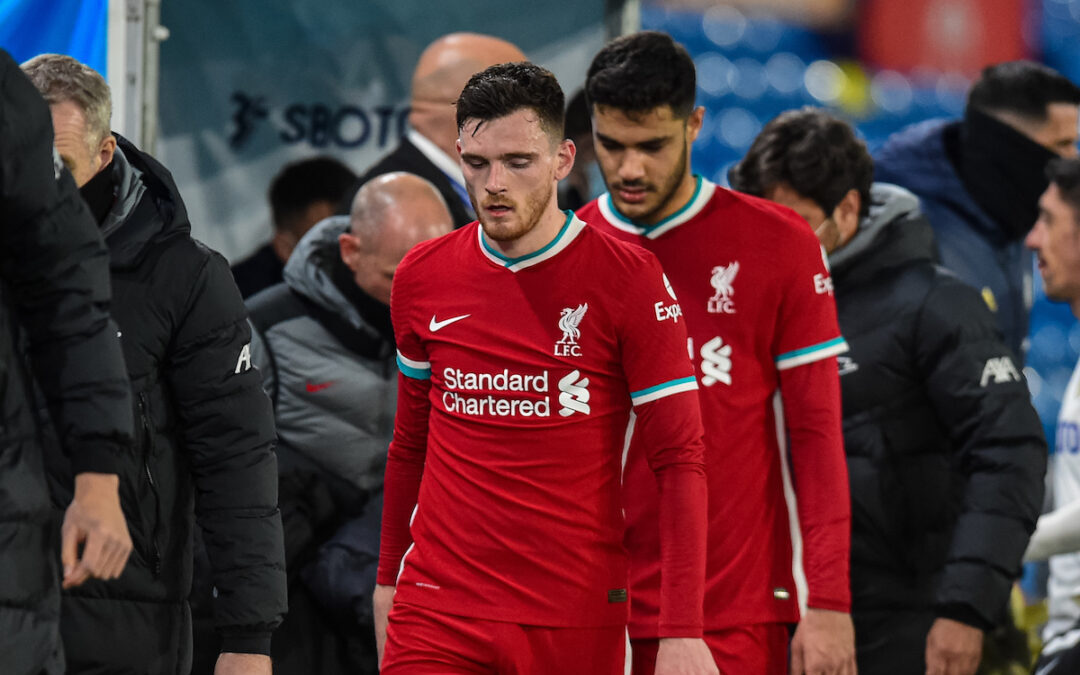 It wasn't the result that Liverpool fans wanted, but it was the football that they want. That they demand.
It was English football, and it was Leeds United away in the Premier League for the first time in over 17 years. It being on a Monday night evoked memory of Tony Yeboah scoring one of the most visually and audibly satisfying goals ever against David James, but this isn't just about nostalgia.
Over the last few days it has been a little difficult to wade through all the uproar. In the main, it seems to have been greedy people telling greedy people that they're greedy people.
That doesn't make the points any less valid. It's fine to nod vigorously along with everything Gary Neville says while also wondering what the opponents of Salford City in recent years make of the sturdiness of his pedestal.
UEFA pulling rank on anyone for not putting the interest of fans first is also enough to make you want to snort all the Gazprom you can find.
The overall point stands, though, even if they might be coming from different shades of the same colour.
What has been a bit exasperating has been the dragging of decent names through the mud. It's obviously easier for reporting purposes, but to say that Liverpool, Manchester United, Manchester City, Arsenal, Chelsea and Tottenham have done this is factually incorrect and unfair.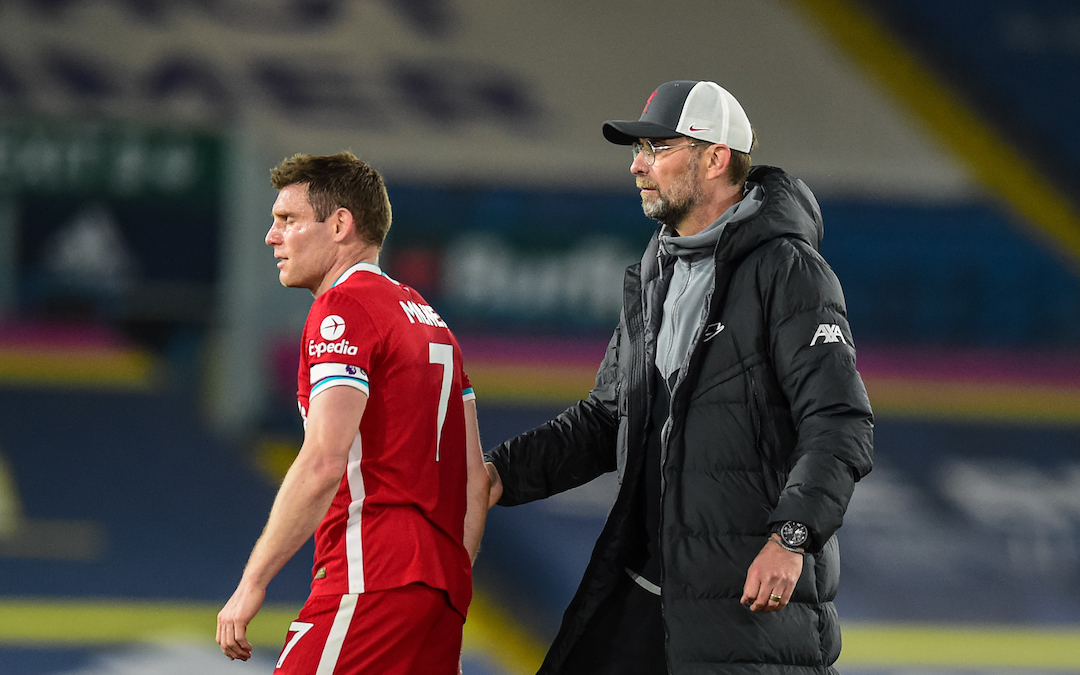 All of those great clubs are comprised of their fans, their players, past and present, and their staff, right down to the tea lady who handed Jose Mourinho his final cuppa before he packed his boxes on Monday.
This decision has been taken solely by the owners of those clubs, the custodians who happen to have the keys right now, and they shouldn't be allowed to hide behind the names that were famous well before them and – fingers crossed – will be well after them.
FSG, the Glazers, City Group, Stan Kroenke, Roman Abramovich and Daniel Levy/ENIC Group are among the folk responsible, and it would be great if the media could remember to blame them directly where possible, rather than suggesting that institutions built by Bill Shankly, Sir Matt Busby et al are behind it in any way.
I honestly never thought it would come to this. I remember hearing the concept of a Super League years ago and thinking "that would be shit".
Then a few years would go by and you'd hear it again… "That would definitely be shit."
Then it came up a few months ago as word of the Champions League revamp came out… "Not this shit again?"
Perhaps I live in an echo chamber, but I have never met a single person who thought it would be a good idea, other than those who aren't actually football fans and probably also wonder why Tyson Fury and Anthony Joshua don't fight every Saturday night – "They might have very sore faces but just think how much money they'd make!"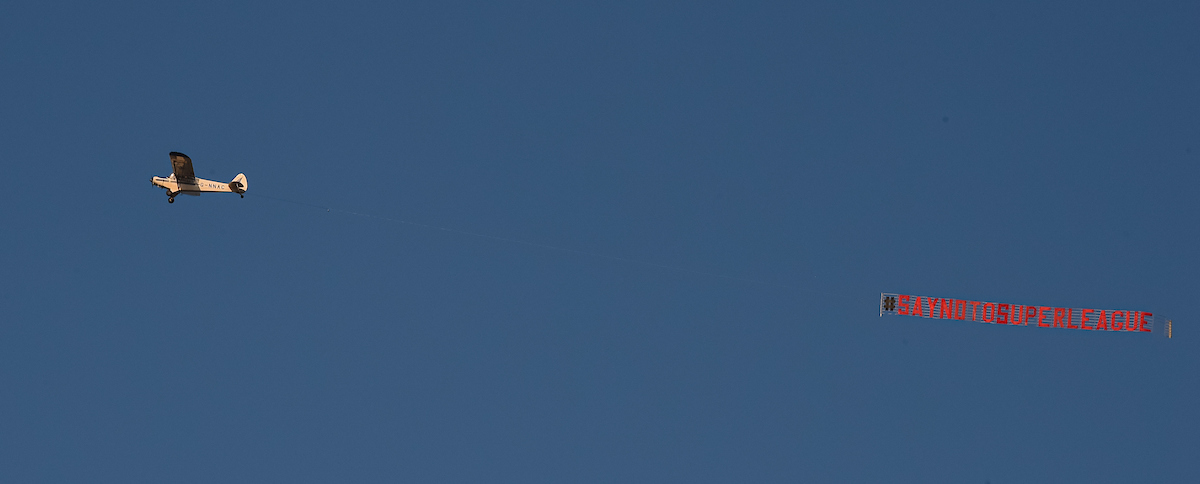 Those responsible appear to be under the impression that the biggest clubs in Europe playing each other every season is what fans want. I mean, not us "legacy fans", but the new breed of football fan. The ones that only watch games in three-minute YouTube highlights and forget that Erling Haaland and Kylian Mbappe don't play for 'Mad Tekkerz Utd' in real life.
In all seriousness, we need to be thinking about the next generation of football fans. They are our sons and daughters, they are future Liverpool season ticket holders (well, in 40 years they might be), they are going to be the ones who write rambling articles about future changes to the greatest sport in the world.
We cannot allow them to inherit a game that is basically akin to what it would be like if Subbuteo and Monopoly had a baby.
Florentino Perez thinks that young fans don't like football because they have short attention spans. Utter bollocks. If there's a reason they don't like football as much as we do/did, it is because they have been priced out of it.
They will want to see Liverpool play Leeds every year and it actually mean something. They will want meaningful Merseyside derbies. They will want Liverpool v Manchester United to be a special occasion, not watered down by it potentially being the sixth time they've met that season.
I can sort of see why having Liverpool v Real Madrid every year would be appealing, especially to those relatively new to the sport, like say, oh I don't know, American owners.
It completely misses the point that the reason Champions League nights under the lights against the elite are so magical is because they are rare. Despite the overwhelming adversity of being 3-0 down, the reason The Kop got rowdy against Barcelona in 2019 was not just because of belief, it was because it was fucking Barcelona at Anfield for the first time in a decade.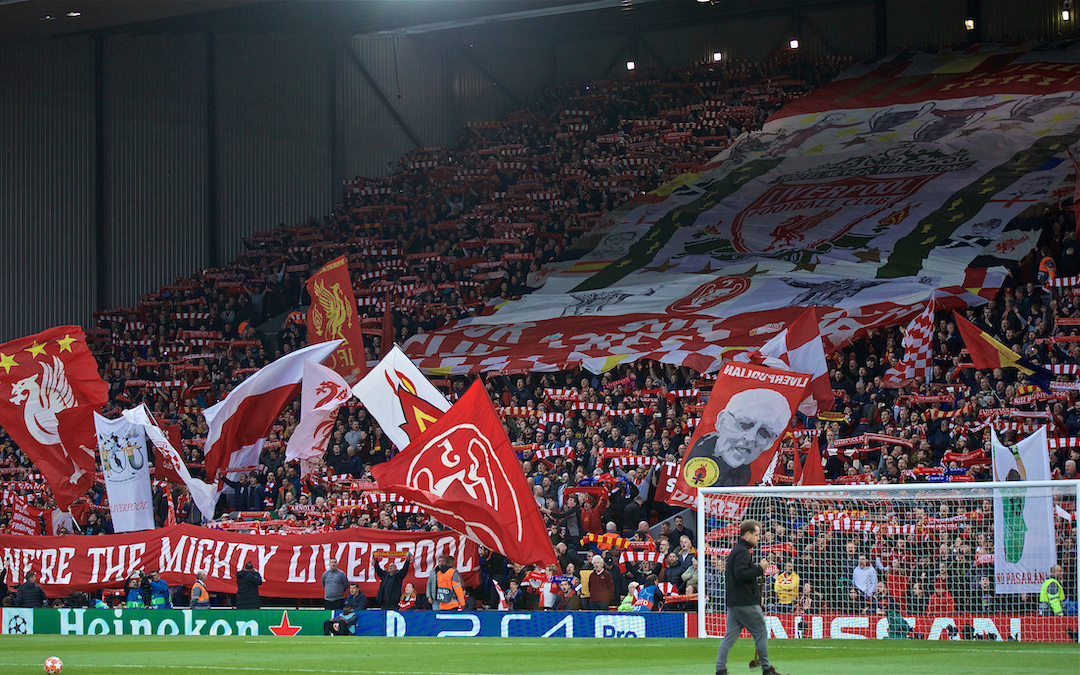 If it were a case of playing them in April and then again in August, would you capture the same lightning in a bottle? Not a chance. It would be no more special than a home game with Tottenham after a while.
It feels like all of these sons of capitalism have listened to the song 'I wish it could be Christmas every day' and gone "Well, why not?", not stopping to think that if it were Christmas every day, it would be meaningless.
To play devil's advocate (which incidentally would have been a great name for the group if it had been primarily led by Manchester United), when you hear about the money involved, it's no wonder their eyes lit up. The realisation that you could solve your Covid losses (and then some) while securing your club's future value and prospects, along with fear of missing out, must be very tempting.
This is where consultation had to take place, though. To so badly misjudge the mood indicates that they're all either incredibly naive, or simply don't care.
It was somewhat ironic that UEFA kicked up such a stink about it given the news actually made their own Champions League reforms seem like a comparatively good idea. To be clear, the new Champions League sounds like an awful idea too, but less so than the Super League, so might end up being far more palatable should it see the light of day.
It is in our nature to fear change, but that's not what this is about. Change is fine when it's necessary, and in some aspects of football, not least the funding of the lower echelons, it is very much needed. But in terms of the top level and European football, it is more or less fine as is.
Florentino Perez and Andrea Agnelli may disagree, but I would much rather watch Liverpool play Leeds and Newcastle week in week out than have Real Madrid at home followed by Juventus away. Don't get me wrong, I'd love to have those games, but only if they are earned via progress through the Champions League. They are special occasions and should remain as such.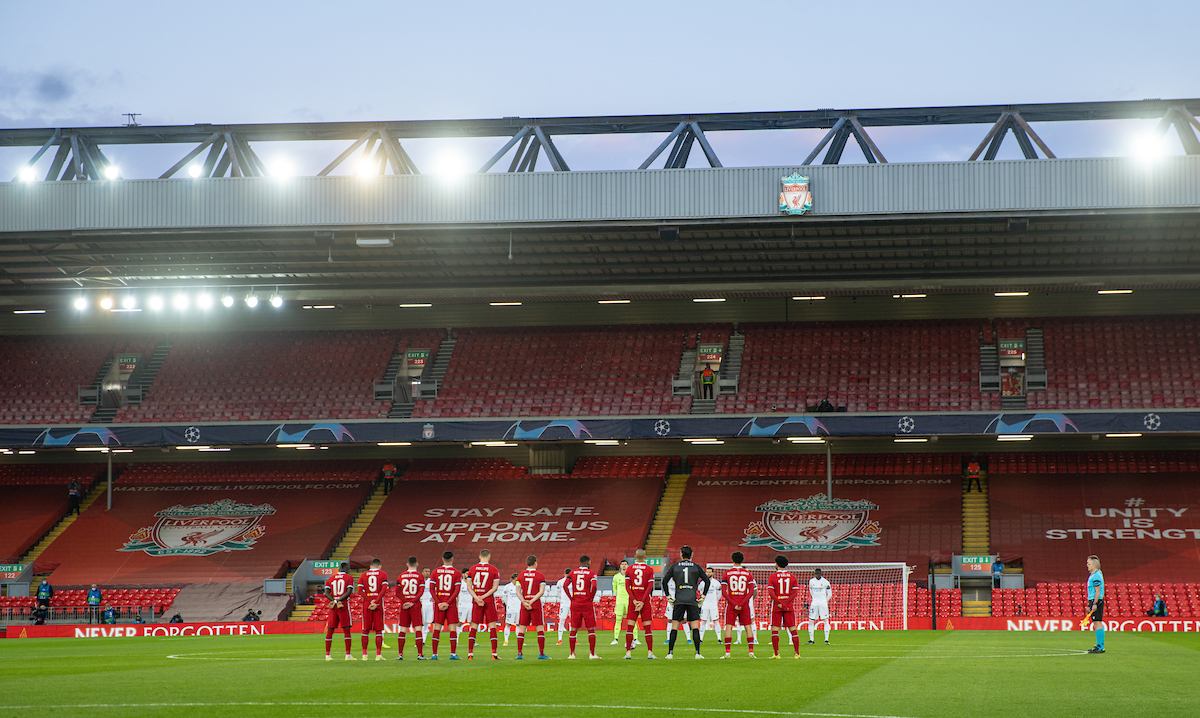 At such an uncomfortable and unprecedented time, we as fans need to remain behind the players and the manager.
To paraphrase a famous quote: "If you can't support us when we sell the soul of the club without even consulting you, then, erm…"
From what Klopp and James Milner said either side of last night's game, it seems that the dressing room doesn't want this either, so we must unite, with the players, the manager and the fans of other clubs, and make sure any daggers are stared squarely at those actually responsible.
We'll have to wait and see how this plays out in the weeks and months ahead. I'm with Jamie Carragher in that I still believe it can be stopped with enough dissenting voices.
It will take a lot more than boycotting games or not buying merchandise, but if the people who really run the game – elite coaches, players and fans worldwide – make their overwhelming opposition heard, even those who think they can do as they wish will have to admit that you can't sell a product that there's so little demand for.
Whatever happens, FSG needs to be aware that as a result of their actions, there's a very good chance that before long, this means less.
---
"If this goes through, what is it a gateway to. We've had proposals for league games in other parts of the world… LFC is in Liverpool, it's of the city. I want it to reflect the city, the fans."

🎥European Super League Latest | Talking Reds

Watch Now: https://t.co/yF8hCw2G0U pic.twitter.com/kNX4nqpyjc

— The Anfield Wrap (@TheAnfieldWrap) April 20, 2021
Recent Posts: