As the scales started to tip against the Super League on Monday, Dan Morgan writes that Liverpool's players showed their unity and strength…
"When the rich wage war, it's the poor who die" – Jean-Paul Sartre.
THIS week has been the closest Anfield has come to the sirens ringing out in over a decade.
When it last happened the ultimate casualty was narrowly avoided. The troops were held at the bay, the attempts to overthrow an institution halted.
What happened at Liverpool under Tom Hicks and George Gillett has in many senses served as a warning – a reminder that we are barely given a passing thought in the boardroom patter littered with self indulgence.
Putting a fan on the board is unlikely to happen, Paul Cope's Twitter thread explained why quite clearly. So we're again left on the outside, holding up an empty bowl and begging, "please sir, can I have some common sense?"
We can foresee how every fuck up will play out through nothing more than awareness of our surroundings. But we're left on the sidelines, waiting to pitch: Put me in, coach John.
What, therefore, do we have left to cling onto in both control and identity? Where is the hope when we're surrounded by the seemingly hopeless?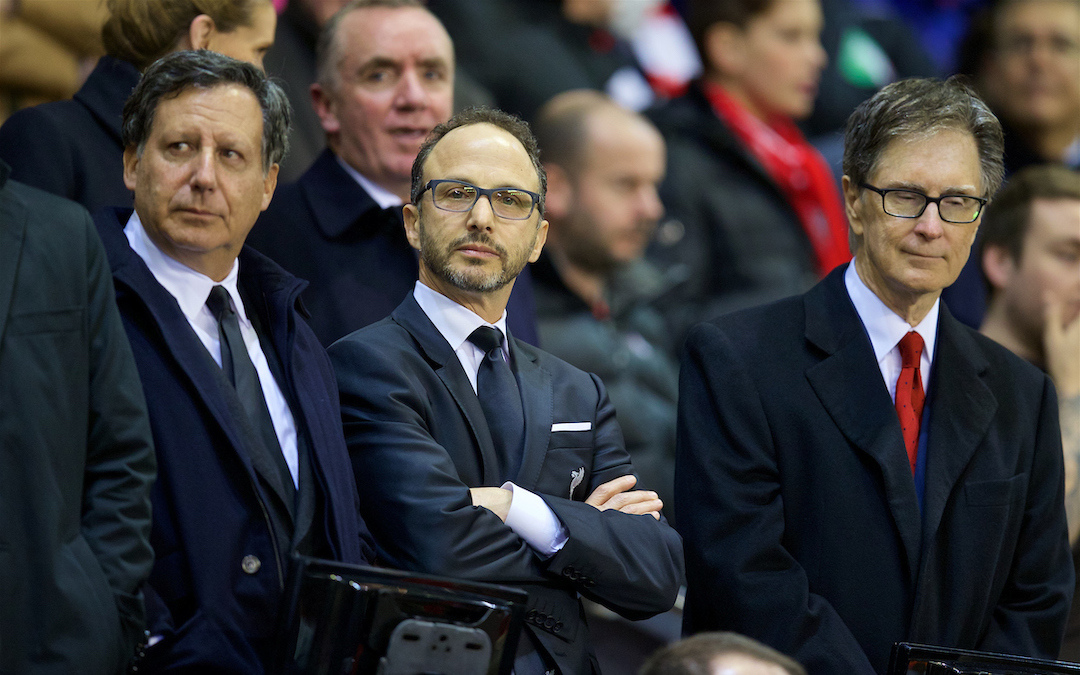 When shots were firing across the brisk Monday Night Football air – with Gary Neville assembling Jürgen Klopp as his consigliere without permission – Jamie Carragher made a frank admission about the Hicks and Gillett era.
Carragher admitted the players remained mute, most notably himself and Steven Gerrard. They didn't cross the streams of criticising their employer for sabotaging the club and, frankly, a vitally important part of their careers from 2009 to 2012.
As time teaches us new things about ourselves, that silence could begin to look quite damning. But at the time there was no real clamour to know their thoughts or have a byline from them, despite how bad things got.
When Liverpool stood on the brink of collapse as The Royal Bank of Scotland threatened to call in assets, team matters remained off limits to mostly everyone.
Moreover, you got the feeling that some players didn't really know or want to know about the civil war raging inside their own organisation.
Imagine that? You go into work and your boss has aged about 20 years through having to strategically pick sides between two duelling, Gobshite owners who are threatening to bring the entire company to its knees.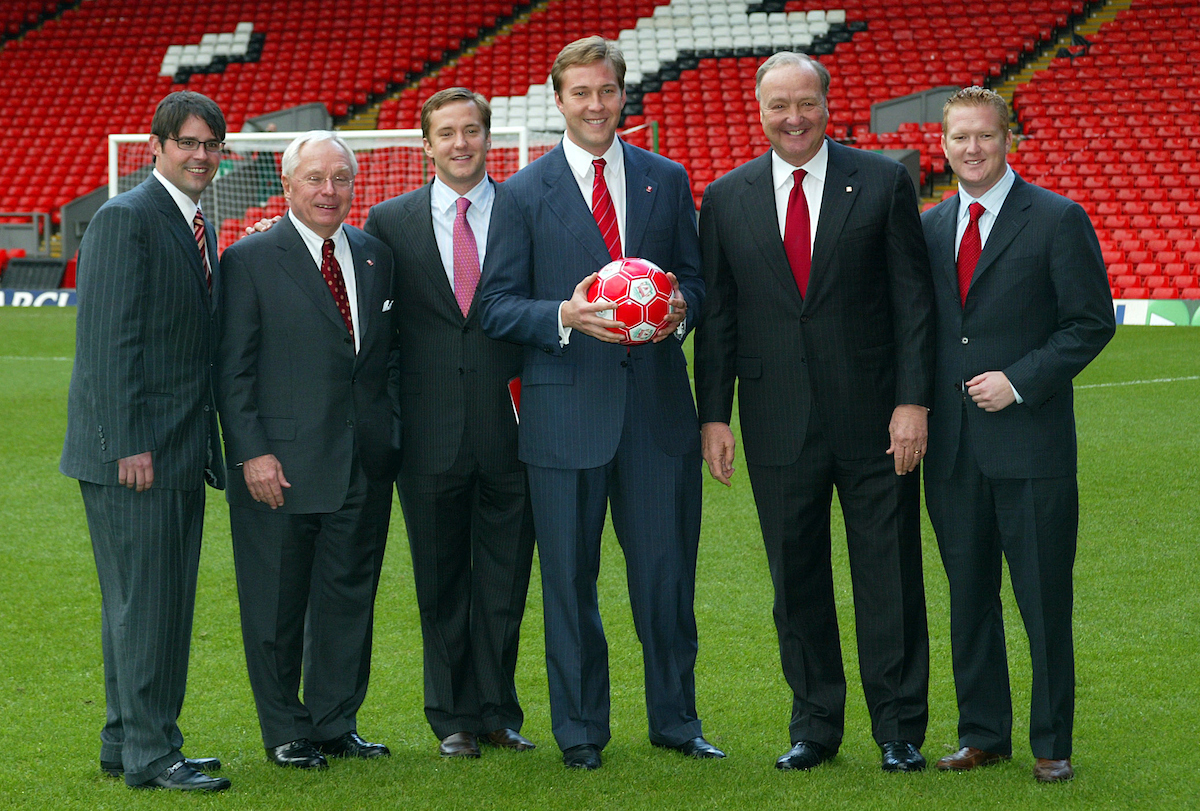 That such a scenario could be met without a call for workforce revolt would be difficult to imagine anywhere, but none more so than here in Liverpool.
It's relevant, of course, because Liverpool's players and manager have once again stood up for what they believe to be right.
Klopp and James Milner were put in a hellish position on Monday night. They both could easily have played lip service, or sent someone "brandishing" a Mancunian accent out to try and mediate for them first.
Instead they fronted up with admirable honesty – wholesomely human in their transparency. You knew after two seconds they basically knew as much as everyone else.
This is fast becoming the biggest positive you can make when reminding yourself of your allegiances to this club in these times. For all the disenfranchisement and incompetence, you simply cannot bring yourself to turn a shoulder on them. Once again, they haven't let us down.
Klopp's job is to coach, but his real skill is to unite. He's already said he won't walk away from what has become an ever-changing role at Liverpool, and now his task of recreating unity has just become 10 times greater.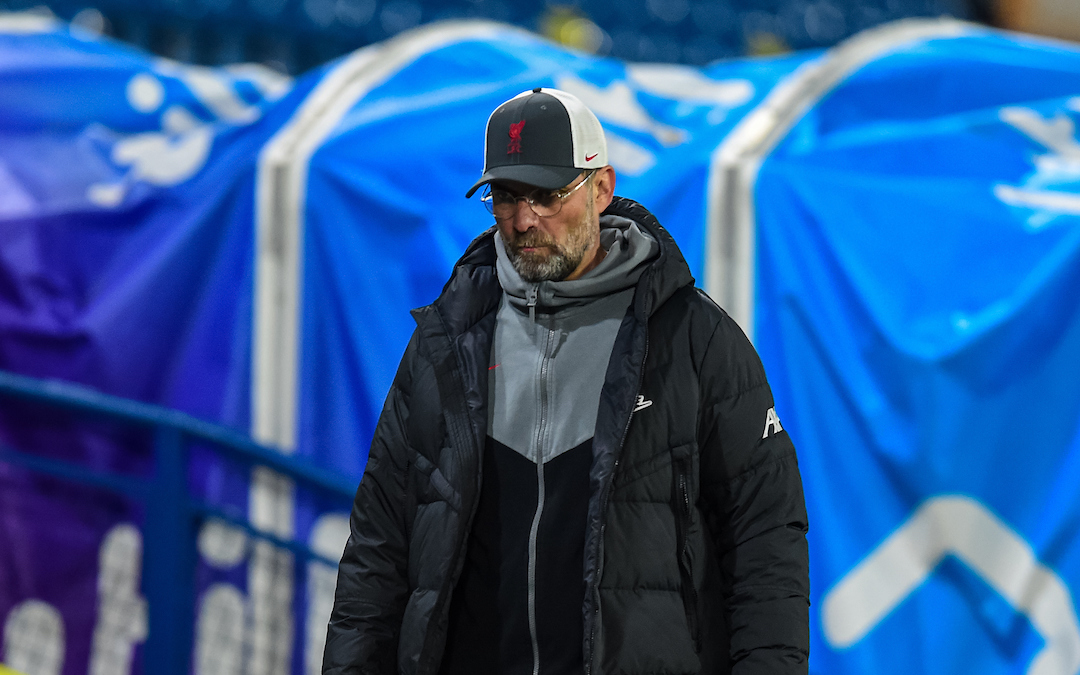 He needs to be backed, not through transfer funds or stadium expansions, but through competence and communication.
FSG realised early his symbolism for the club was healthy and actively encouraged it. That needs to again become an adhered to principle while they start working out how to actually act in the best interests of this club.
Perhaps the greatest positive from a wretched week is the knowledge these players clearly have and value their voice. They want to be heard on the big matters as much as we do.
Most importantly, they're fighting for all the right things beyond Super League opposition. What seemingly matters to them is social equality and improving lives, which football can most definitely assist with.
Once again, these boys will do for us. Once again, the light in the darkness comes from those we value most.
Football in 2021 has let us down, our footballers haven't.
---
"There was something on Tuesday night where we had Shankly's Holy Trinity together. We had Klopp… the fans galvanised and Jordan leading the team…
…Lets push for everything now!"

🗣@spiritofshankly & @SpionKop1906 : ESL Reaction

Listen now👉https://t.co/Lbf88DsWCN pic.twitter.com/khgHipJd7N

— The Anfield Wrap (@TheAnfieldWrap) April 23, 2021
Recent Posts: