The problems have stacked up during Liverpool's campaign, but David Segar writes that The Reds lack of resilience has ultimately cost them…
IT'S the hope that kills you.
On Saturday, it killed us twice.
Callum Wilson's injury time goal at Anfield was correctly disallowed (as silly as that rule is), but I'd have much rather that been Newcastle's equaliser than the agonising pantomime that followed as Joe Willock's deflected effort denied Liverpool the win, again.
Football in 2021 managed to find a new and creative way to stamp on the heart of anyone fond of Liverpool Football Club. I thought it had already run the gamut of disappointment, but no, here was yet another innovative way to have your weekend ruined.
The general consensus after Liverpool's 1-1 draw with Steve Bruce's men was that The Reds got what they deserved. I have to disagree, but only in a purely pedantic way (is there any other way?).
I think Liverpool deserved to win, and but for wonky finishing, would have done so by a significant distance. However, that didn't make the late equaliser feel any less inevitable. Rather than saying it was "deserved", I would say that it simply "served them right".
Yet another harsh disappointment felt like it was the story of Liverpool's season. Reds will perhaps celebrate the end of this campaign more heartily than they did last, but not because of achievements. More in a manner you celebrate your in-laws finally going home after Christmas.
Sometimes it feels like your team missing too many chances is just how most fans react when they don't score all the time. The exasperation of Liverpool fans is valid, though, as pointed out by Josh Williams on Twitter, who showed after the weekend that The Reds sit in the bottom three for underperforming their xG this season, at 10.3 goals behind.
You can think what you want about the merits of xG, but it's far from a stretch to say that Liverpool are around 10 goals behind what they should be, just as they were a similar amount ahead of their xG last season. Those missing goals would surely have the defending champions in with a much stronger chance of salvaging what has been a horrid campaign.
Watching Brighton & Hove Albion find 1,002 ways to not score a goal themselves is the only thing that is stopping me from rocking back and forth and scrawling "Should have scored that" on the wall over and over again.
One inevitable result of failing to put away your chances is that you pay with your points. Jürgen Klopp has claimed in the past that he fires his players up by reminding them that the opposition are trying to take their points, and the ferocious determination to not allow such insolence usually does the trick in getting a strong performance from his boys.
Not this year.
Liverpool have allowed 15 of their points to slip between their fingers after taking the lead in games this season. Draws at Everton, Manchester City, Brighton and Leeds, at home to West Brom and Newcastle, and defeat away at Leicester have all come after Klopp's side had gotten their noses in front.
They also drew at Midtjylland and lost at Manchester United in the Champions League and FA Cup respectively.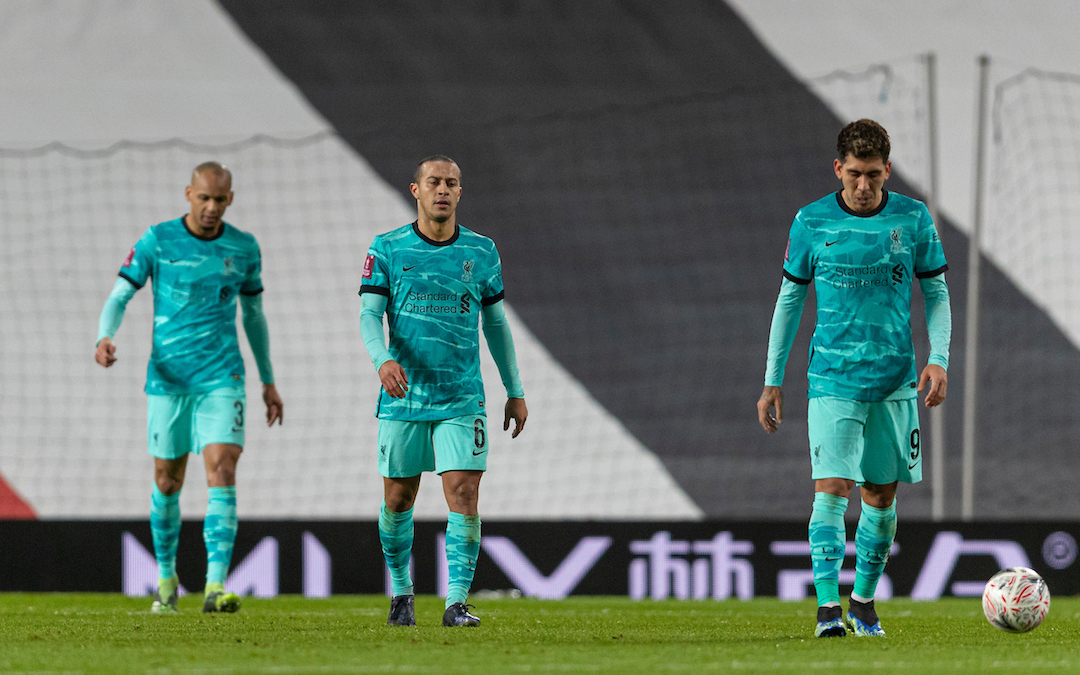 Continuing to research (nick) the work of others from Twitter, Liverpool.com's Joel Rabinowitz tweeted on Saturday that The Reds have won just 64 per cent of games after going 1-0 up this season, compared with 89 per cent (2018/19) and 93 per cent (2019/20) in the last two campaigns. Also, that from 1-0 up, they have been pegged back to 1-1 more often than they have made it 2-0.
It must be mentioned that Liverpool have also fallen behind in games and come back to draw or win this season, very occasionally showing that grit and determination that defined their Premier League title win last time out.
It is a worrying habit to develop, though, especially when this team was so ruthless at closing games out when one goal up as recently as last year.
In fact, in that historic 2019/20 campaign, Liverpool won 14 of their 38 league games by a single goal. Notably, all before games went behind closed doors.
This season, they have won just six by that narrowest of margins.
The last week has also magnified this team's tendency to lose their grip late on in games. Both Leeds and Newcastle equalised in the closing minutes, following Everton, Brighton and West Brom in scoring in the last 10 minutes to snatch a draw, while Leicester turning 0-1 into 3-1 occurred from the 78th minute onward.
Of course, you can't mention the mental frailties of this Liverpool side without pointing out that they are without several key players from their spine. It's not exactly a leap to surmise that the Leeds and Newcastle games would have ended very differently with just the presence of Virgil van Dijk and Jordan Henderson.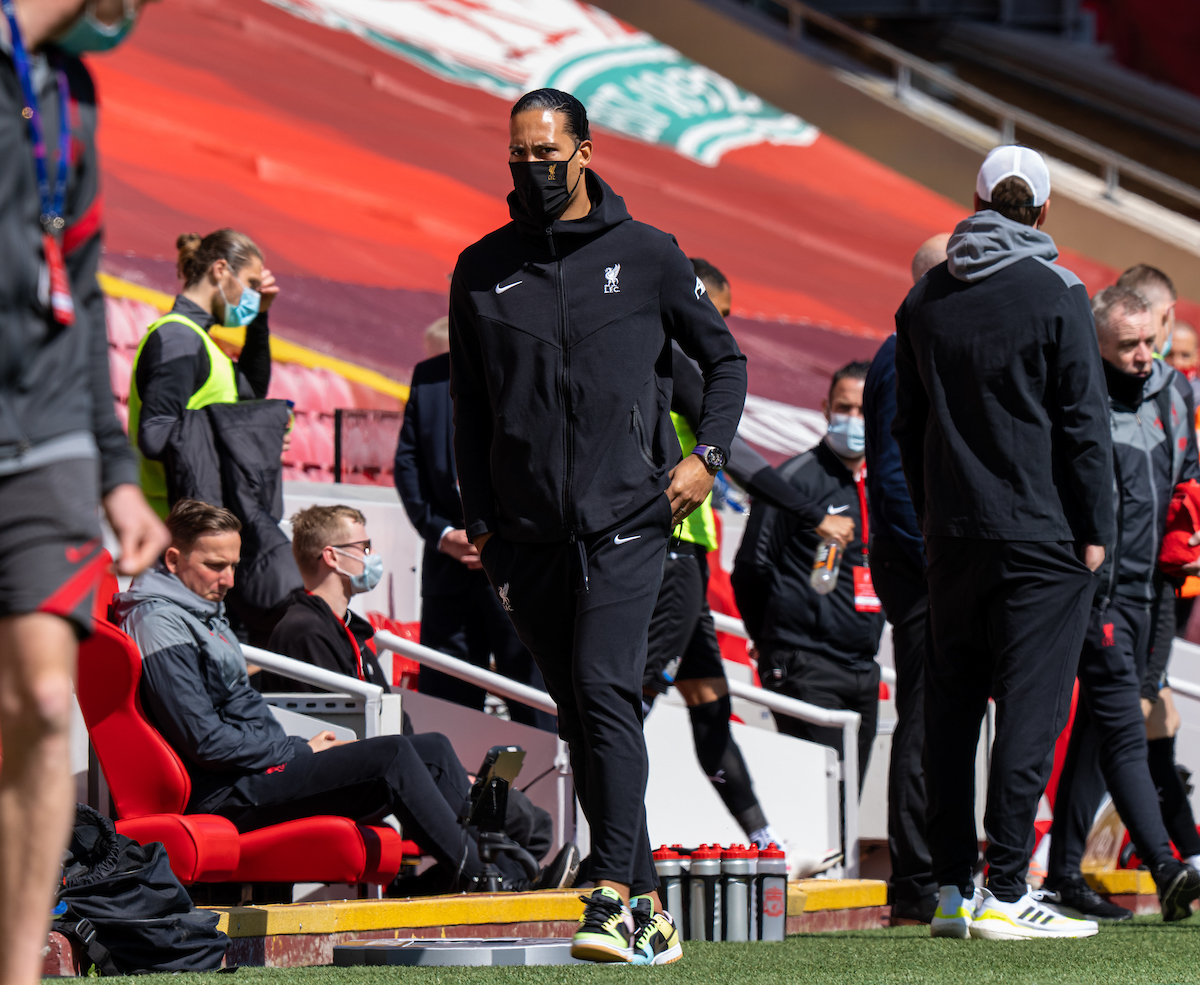 You can't really blame the makeshift defence, though. Fabinho and Ozan Kabak are doing their best, and in the last two games at least, Alisson Becker has been back to his usual world-class levels.
It means very little when the lads at the other end of the pitch aren't doing their bit, though.
The failure to score even half of the chances that they should is what is really hurting Liverpool. We can talk about game management until we're blue in the face but it isn't such an issue when you're three or four goals up.
Mo Salah is in a bizarre state at the moment of actually scoring more than his fair share, while also arguably not scoring enough. His fantastic strike early on against Newcastle was followed by some incredibly erratic finishing from better positions. He can't be expected to do it all himself, though.
Roberto Firmino and Sadio Mane are so out of form in front of goal that their season totals are threatening to go backwards. Even Diogo Jota has seemingly adapted to his new team by matching their profligacy in recent games.
The summer break and fans being back might cure some of those ills, but it really feels like the club must bite the bullet and sign an actual striker this summer, if the money is there to do so of course.
The problem is that there are not many with much of a pedigree likely to be available, and even fewer without Champions League football to offer, but sporting director Michael Edwards and his team of number enthusiasts need to find someone whose chief weapon is a deadly finish. It would be both risky and unfair to assume the current forwards will immediately get their groove back over the summer.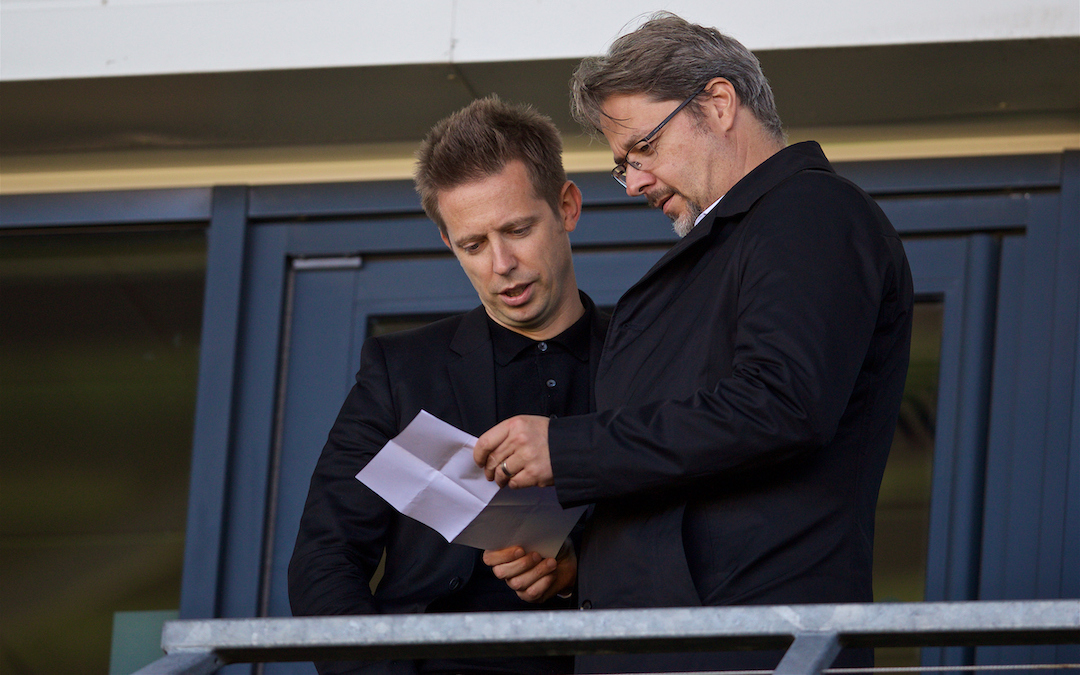 I have this dream scenario in my head where Robert Lewandowski flat out refuses to play for a manager who was in the year above him at school and pines to work for 'Kloppo' again. "His hugs are worth a stint in the Europa League and away days at Burnley and Norwich!"
The "mentality monsters" feel more like mentality mice right now. Apparently, they are not even taking any confidence away from moments that would normally be catalysts for struggling teams. It's pretty incredible that the dramatic way in which they won against Aston Villa recently appeared to have no positive impact whatsoever (do they not read my articles or something?!)
The top four looks unlikely, so in a mad way, perhaps the pressure will be off when they go to Old Trafford to play Manchester United next weekend. That might just be the only remaining thing that could positively impact this team. The removal of jeopardy (FSG's ears are burning) might be enough to release the pressure valve and show us the real Liverpool.
It could well be that Crystal Palace will be on the end of another 7-0 drubbing if the final game of the season at Anfield has 10,000 fans in attendance and nothing at all riding on it.
It's the hope that kills you.
Perhaps the only way to stop being hopeless, is to be without hope.
Remind me of this after we beat United and I come on here shouting: "It's back on everyone! Hey, hey, everybody! It's definitely back on!"
---
"Football is a mindset. Liverpool are doing 85% of things in a game right, but what they're not doing is what they were brilliant at last year."

"We're missing steel in defence & ruthlessness up front."

Listen for free👉 https://t.co/HL1Sg5ekc3
Watch 👉 https://t.co/XzABa7QkeU pic.twitter.com/l1gssuUHkb

— The Anfield Wrap (@TheAnfieldWrap) April 26, 2021
Recent Posts: