Karl Coppack writes about the feelings of a Liverpool fan before a big night at Anfield in which supporters won't be in attendance…
THE American writer William Arthur Ward once wrote that a pessimist complains about the wind, an optimist expects it to change and a realist adjusts the sails.
Those three attitudes have featured heavily in our collective mindset since the start of this weird season.
The start was optimistic enough with the early victories against Leeds, Chelsea and Arsenal and even the Villa Park debacle couldn't really take the shine off it. Then came Goodison and Virgil van Dijk then Joe Gomez and heads started to go.
Come March it looked like our lads had never been to Anfield before, never mind been unbeaten there for three years. Unbridled optimism, sickening cynicism.
At that point comes the realism and a recalibration of what looks like a good season. A Champions League win and top four would be a start, but I'd personally be happy to just know that Virgil and Joe will be all nice and healthy at the start of next season so we can start over.
And it's not just the Champions who have been up and down. To top it all this is the era when the game finally went nuts.
This was in evidence at the weekend when grown men decided that Liverpool should not be awarded a goal against Aston Villa because Roberto Firmino's evil, cheating hand was closer to their goal than their defender. His feet, a fair distance back, were deemed irrelevant.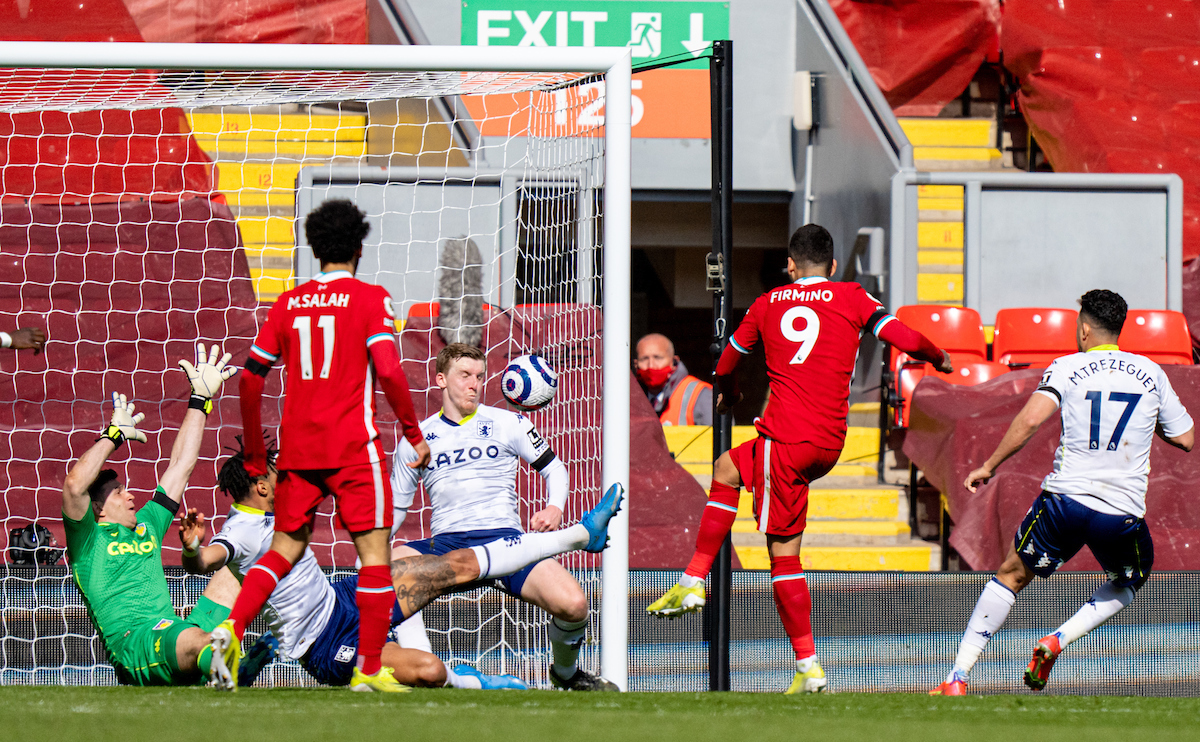 This is the new logic. No wonder ours is the most argumentative support in the national game. This is the year where up is down, black is white and a man's hand can be offside.
My own levels of optimism and pessimism have always skewed differently when it comes to The Reds. In any other walk of life I'm one of those moping gets who, along with John Lennon, mumbles 'it couldn't get much worse' when Paul McCartney breezily tells us that 'it's getting better all the time'.
Let's add another homemade band to that argument. Half Man Half Biscuit once warned that the light at the end of the tunnel is the light of an oncoming train. I'm very much of that view. Glass half full? I'm amazed I've got a glass.
Apart from when football is concerned. When faced with football adversity I could give the most buoyant cheerleader a run for their money. I'm the rictus grin at the wake. The dickhead who smiles when Shiny Happy People comes on on the pub jukebox.
Put The Reds 2-0 down and I'm already planning my celebration for our winner. Concede a penalty and I'm thinking of who Alisson is going to throw it too when he catches it. Put us 3-1 down away to Real Madrid and I'm having a look at PSG v Bayern to see what's to come.
There's a word for this condition… Stupidity.
So, when Mo Salah punctuated our meek performance in the Spanish capital with a goal, I took it for what it was. The get out clause. The 'ah, there it is' moment of relief. The nod at the inevitable return to form. The stranglehold of their midfield had suddenly meant nothing. The torture of Nat Phillips, Alisson Becker and Ozan Kabak was a mere memory. This is where Liverpool take over.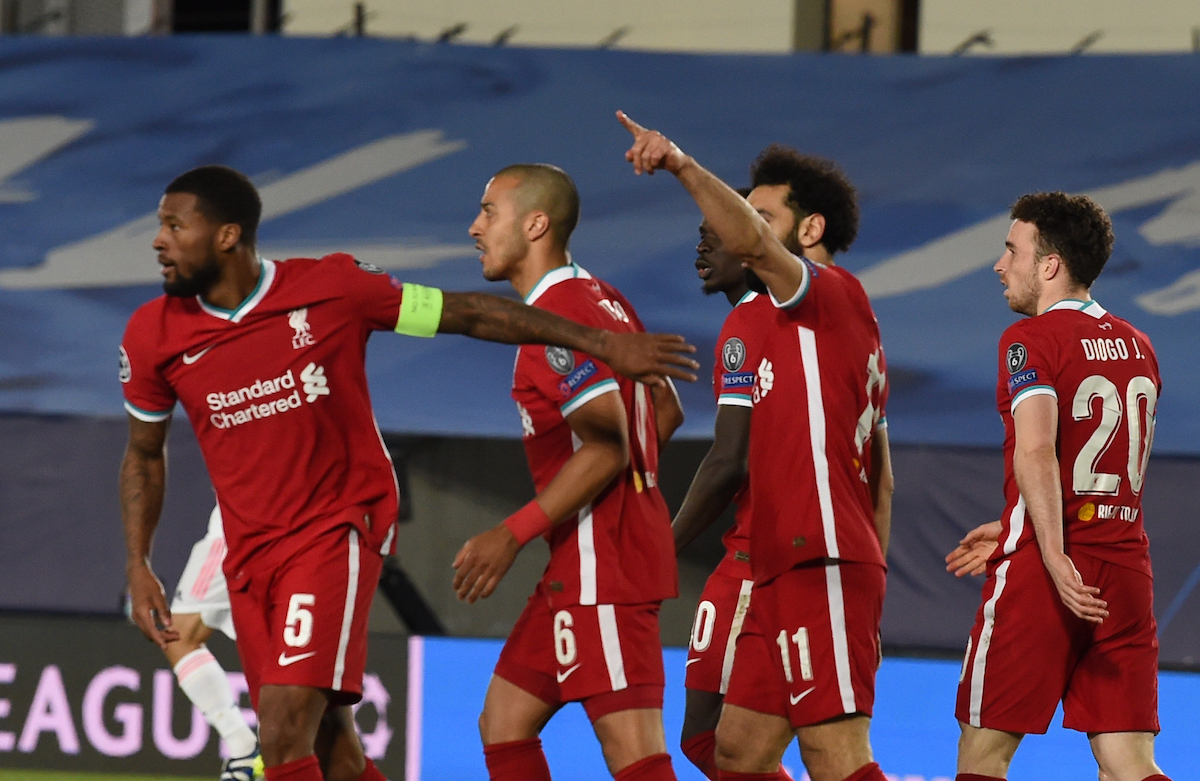 I can't explain that because I'm the opposite when things are going well. Remember when Dirk Kuyt scored that hat trick against United and we were 3-0 up in injury time? You'd think I'd be like you – dancing around The Kop, hugging strangers. Nope.
Hernandez scored deep into the game and I was a wreck. Seconds left and two goals to get and I could barely look at the ball. I made the ref blow the whistle that day by the power of prayer alone. 
But 3-1 down to Madrid? Nah, no problem at all. I'd be in bits if it were the other way round.
Maybe that's something to do with what we've done before.
The Barca game in 2019 tells the world that this is a club that refuses to lie down. Not only were we 3-0 down but they also had one of the best players in the world upfront for them, another who we also sold to them for a club record and the greatest footballer in the history of the game.
Add to that the issue of no Mo (concussion) and Roberto (injured) and it wouldn't be too surprising if some Reds didn't so much as watch it and got on with papering the spare room or whatever. Even my cheerleading act was a bit forced that day. 
You know the rest.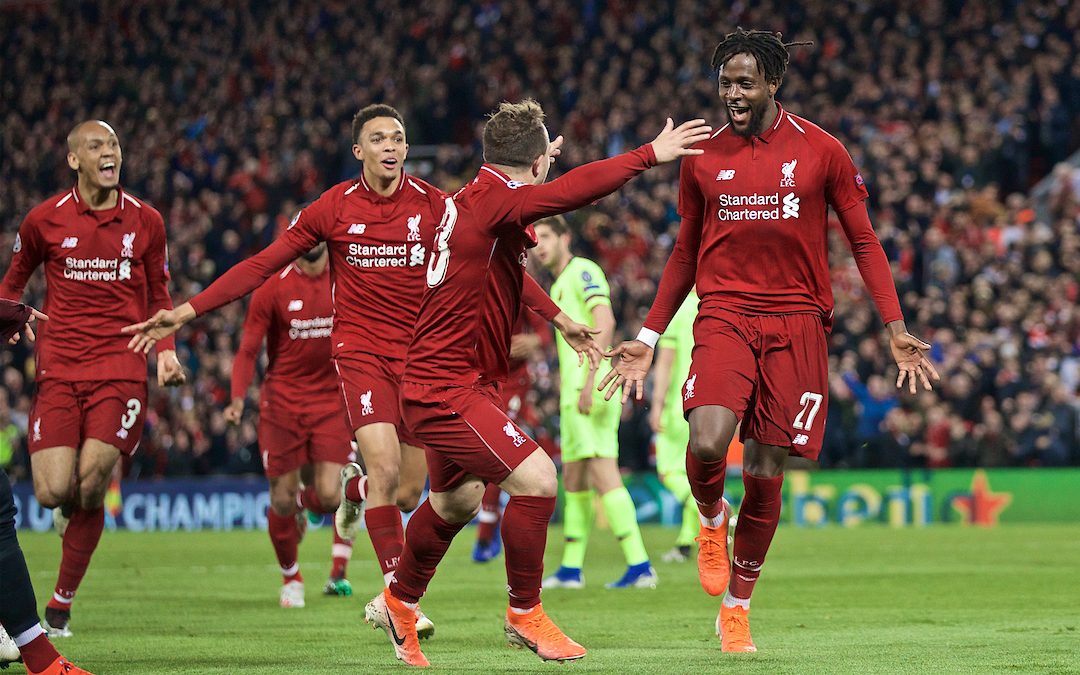 And that's before you look at Istanbul. The game where we all thought that football had run out of drama. I mean, what could top that? Barcelona 2019. That's what. And nothing could top that. Could it?
So, yes, tonight's game is a tall order particularly as we can't be there to remind Karim and his mates where they are, but we also have nothing to lose. We might as well go all in. They're an excellent side and some people were wrong to write them off as otherwise before the first leg (guilty), but this is a club that lives for nights like these.
This isn't about revenge for Kiev. This isn't about revenge for Ramos. This isn't revenge for them battering us at Anfield in 2014. This is about 11 Reds keeping them out and scoring twice. That's the basic maths. Just do that, lads, and we'll take care of the emotional side of things, albeit at a distance.
We're all pessimists, and we're all optimists and we can all be realists, but realism should be the last resort. Realism never changes you. It never thrills you. It just confirms a prejudice. 
Fuck it. Into these, Liverpool. Into these from the first whistle and if they do go through I want to see Zidane sat shaking and ashen faced at the press conference the next day.
We let ourselves down last week but that too is transitory. All is forgiven. Let's just right that wrong and break some hearts. 
Theirs ideally.
---
"You aren't talking about miracles happening here, you've got to beat a team 2-0. They've had injuries as well. Don't play the name 'Real Madrid' tonight, play their 11 players on the pitch."

Subscribe to listen to ' '
https://t.co/oaOWcUzrlr pic.twitter.com/pSGCzNJwQg

— The Anfield Wrap (@TheAnfieldWrap) April 14, 2021
Recent Posts: