With his minutes and influence on this Liverpool side dwindling,
Dan Morgan

asks what the future holds for

Alex Oxlade-Chamberlain

…

"DO I believe in myself? Yeah, of course I do.

"But there's a lot of external factors in there. How much you play, how you play. But I've learnt now to get on with things."

Alex Oxlade-Chamberlain has been a Liverpool player for over three years now. He has been both peripheral and on the periphery depending on which moment you're reflecting on.

He has certainly been without luck at key times, and he's also remained unforgivingly exposed to the naked eye. For many, they separate themselves from their occupation in a noble and seemingly easy fashion, given their exposure.

But Chamberlain has no such poker face. He wears his thoughts in demeanour and performance all the time under a watching gaze.

He remains part of a footballer's eternal quest for purpose and belonging. Who am I? Where am I going? It's a question we all encounter at certain points. For those we study for our own social gain, we at times get to see it play out as a subplot from the primary story arc we're following.

Chamberlain is perhaps the epitome of such a notion. He needs planets aligned, to feel a million dollars in the shirt. The results are spectacular when that cocktail of factors mix. When it doesn't, well…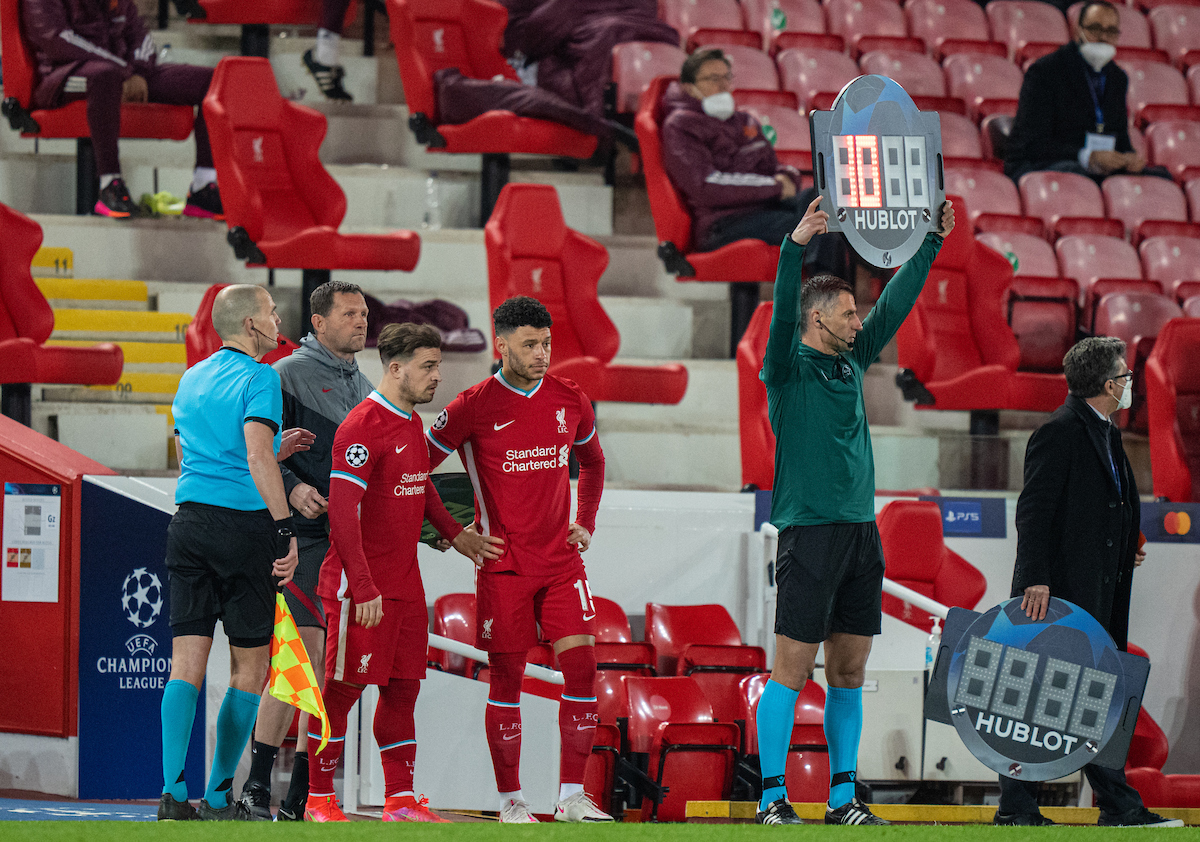 That Liverpool haven't been able to solve the particulars of the Oxlade-Chamberlain riddle is no reflection on anyone.
There have been a myriad of theories over time – from whether he would have served better as a wicketkeeper-batsman (something he was said to be as elite in school), to whether he is more an athlete playing football than the opposite – all of which example why the puzzle of the player goes back long before he was prized from North London.
Yet it cannot be said he hasn't proved how good he can be under Jürgen Klopp. His whirlwind and spellbound blitz en route to Kyiv in 2018 exampled a player and person who had clearly made the voices subside and was liberated by such gay abandon.
Injury inevitably struck right at the point he needed it not to. But we've continued to learn that he's a player who has no shortage of adversity and who is willing to, as he says himself, get on with things.
Problems remain, however, in where exactly his home in this team is? This also isn't new. Chamberlain came to Liverpool because he felt without an identity and untrusted at Arsenal.
What's damaging is this being his fourth season at Liverpool and there are still conversations about whether we should try him at right back.
Whatever you make of his current omission, there isn't a way in which you view it as anything other than detrimental to him personally. Chamberlain is either untrusted in ability or character to be what Liverpool needs right now. That is a place no footballer wants to be.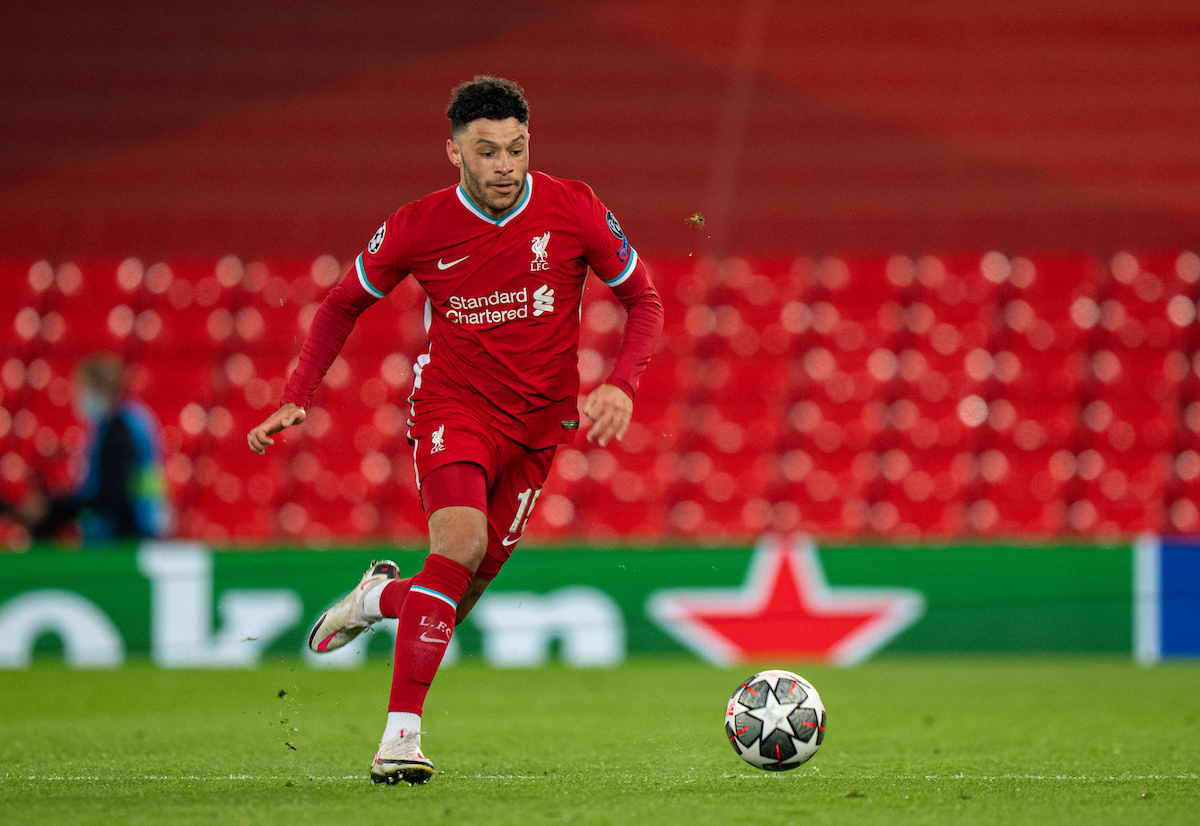 He isn't alone, but he's a case study which arguably defies logic most. Chamberlain should be the player we're looking at to score five goals and get three assists from midfield in the remaining seven games.
He should be someone we're saying has the resilience and work ethic we want in challenges such as this particular one. He seemingly ticks all of the boxes Liverpool requires, he always has.
But once again he remains in the place he has so often found himself; the abyss. Chamberlain has been allowed to meander at Liverpool in recent months with everyone – none more than himself – seemingly questioning the purpose of the enterprise.
Bring Alex Oxlade-Chamberlain up in conversation and you will likely elicit responses of loss cutting, unfairly treated or plain old not good enough. Nobody ever tells you what he is.
Why? Because at 27 years old he remains a footballer without a home. He remains the man who has everything to offer but no takers. He's a riddle nobody can solve.
What do Liverpool do with him? I'm fearful that question has become bigger than you, I or Klopp.
For the sake of the person and his career, I can only hope whatever decision is made is the correct one.
---
"Klopp is vindicated by how they play and how they attack in the first 20 in particular; but they just don't do the thing of putting it in the net."#LFC 0 Real Madrid 0 | The Review Podcast🗣
👉https://t.co/oaOWcUzrlr👈 pic.twitter.com/069ex7t1QA

— The Anfield Wrap (@TheAnfieldWrap) April 16, 2021
Recent Posts: