Karl Coppack writes about Mo Salah and his goal record, Sadio Mane and the diving debate, and why we shouldn't care for cries of selfishness…
MARTIN Tyler does not balm the soul.
Say what you like about any alleged bias or his ability to receive Liverpool goals as he would a diagnosis of piles, but no one can argue that they pull their chair closer to the screen to hear his in-match views. He does not set the pulse racing.
It's easy to criticise commentators these days as we have little choice but to hear them. I know we can turn the sound down, but I prefer not to do that. There's something wonderful in hearing Andy Robertson roar expletives to himself when he misplaces a pass and I don't want to miss out on such pleasures
Tyler, Carragher, Neville, McManaman and 'Fletch' however, have become guests in our homes and sometimes guests outstay their welcome. 
On Monday night, Tyler told the nation that Liverpool's front three have failed to score goals this season. I frowned at that and silently begged him to just shut up for a minute. Then he paused, before recounting that one third of them currently sits at the top of the goalscoring charts. You could almost hear the wince in his voice.
Credit where it's due, he did correct himself. At least he didn't try to ride it out.
Mo Salah has 17 Premier League goals so far this season. That's one more than England's Harry Kane and Man United's Bruno Fernandes though they've played one game fewer.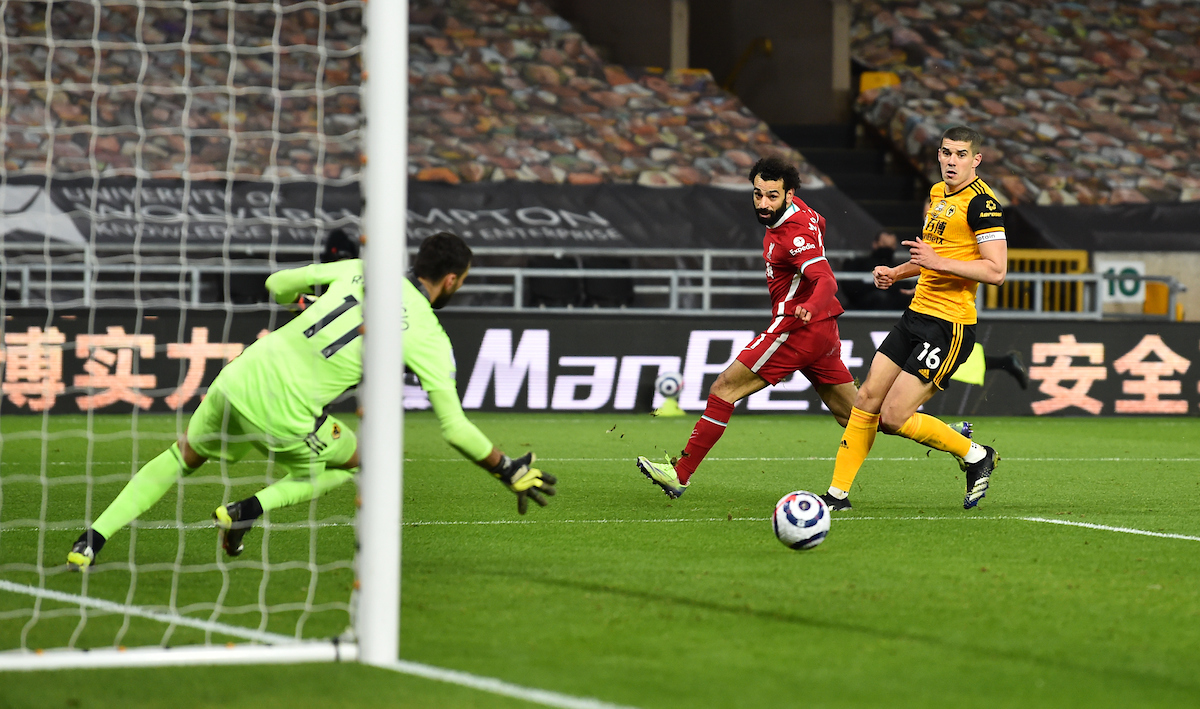 He has 90 goals from 136 league games and is eighth on the all-time Liverpool leading league goal scorer list. He needs just seven more to trot past Billy Liddell. Not bad for a lad who plays wide most of the time and gets kicked in the air more often than Sideshow Mel from The Simpsons.
And yet he receives so much criticism from other quarters. You know the sort of thing: 'he goes down too easy', 'he looks for decisions', or 'he's too greedy'.
OK, that last one does bother me from time to time. He can be a bit greedy at times.
Don't get me wrong, all great strikers need a bit of that but not every goal has to be beautiful and there are occasions when a simple pass to a team mate might be just as good as his trademark curler into the top corner, but he is what he is and I'm fine with that. In any case, any annoyance is passing, largely because he's Mo Salah.
The accusations of simulation are equally silly. Think about it…
You're marking a player who loves his left foot. He sits on the right-hand side of the box so he can drift in and shoot with his left. His close control is wonderful so there's a chance he's going to push across you and get a shot away. If you can't pass him on to your next man, you're bound to give him a gentle reminder of your presence to put him off. An elbow or gentle tap generally meets the case.
I say that because that happens in pretty much every game. It's easier now too as he's been given the reputation. Even Jamie Carragher accused him of diving in the derby recently (albeit in a facile attempt to seem unbiased) so a quick dig in the ribs can be justified so long as the culprit opens his arms to the ref in a 'he's at it again' gesture.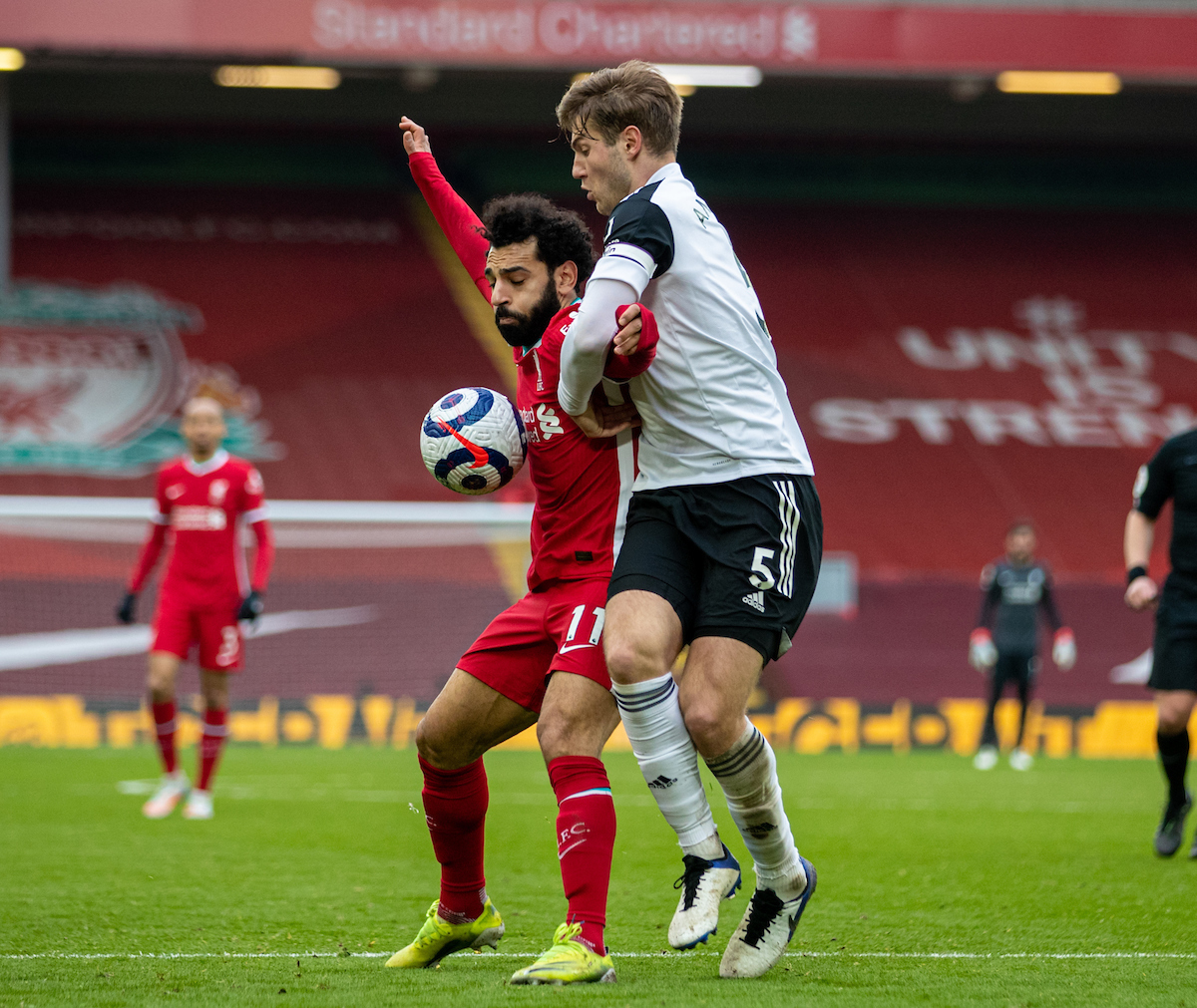 Earlier in his Reds career he would play the gallant Corinthian and stay on his feet, but what's the use if you've been fouled and you're not getting anything from it but negative headlines?
Mo has 17 league goals this season. Sadio Mane has seven.
See, Sadio has the same issue. Be it the blatant foul on him on Monday night or the Newcastle keeper giving his knees a cuddle in the box a while back, Sadio tends to stay on his feet. He doesn't get those decisions even though most strikers would feel 'entitled to go down there.'
Still, at least he's lauded as one of the fairest players in the league, yeah? Ah, no. He dives too apparently. Even though he doesn't. Fine.
Incidentally, how IS Harry Kane?
Look, football is always coloured by rose-tinted specs and club colours. As a Red I'm duty bound to look the other way on the odd Mo fall while slating Harry Kane.
Though it's important to admit to that hypocrisy, it does make me wonder why Mo and Sadio are more or less branded cheats every couple of games yet Match of the Day are reluctant to show Kane body slamming opponents with impunity.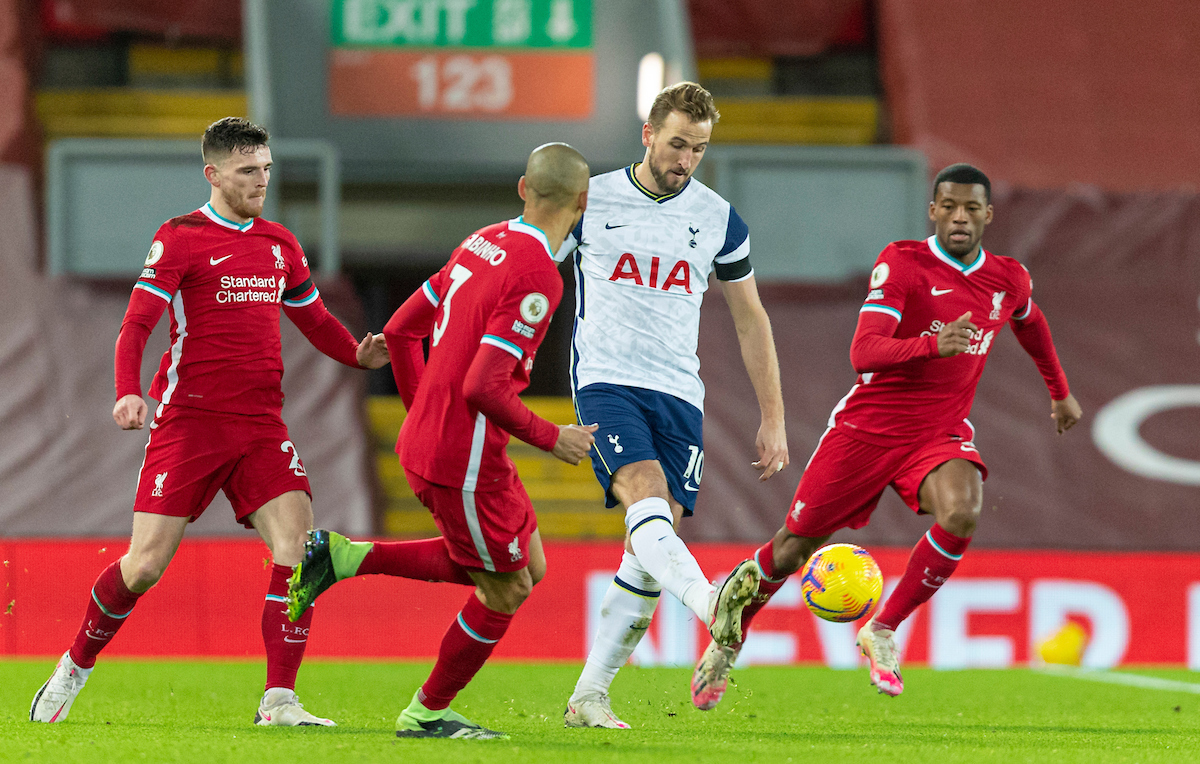 And that's before you even get to his signature 'tunnelling' move of jumping or stepping backwards while an opponent climbs for an aerial ball. When they land, they do so on Kane's body and he is flattened and usually awarded a free kick or a penalty.
Gabriel of Arsenal suffered an injury from that move. At that point it becomes dangerous play. Harry continues to do it because no one's stopped him.
Jamie Carragher described Kane as 'the most streetwise player in the Premier League by a long way and I love it'. He was talking about his all-round ability to draw fouls rather than the tunnelling foul, but all the same.
Imagine Mo Salah doing that. TalkSport would be asking parliament to act.
To be clear, I think Harry Kane is one of the most talented players in the game. It just galls me when he is lauded to the skies when the Egyptian King is sneered at or, worse, forgotten.
This is a frustrating season and unless we win in Istanbul it will probably be consigned to the 'let's talk about something else' section of our memories along with 2009-10 and 2014-15.
But we will never forget what Mo Salah has done for this club, even if the commentators and pundits occasionally do so.
---
🗣 Wolves 0 Liverpool 1: The Anfield Wrap | #FreePodcast | #LFC @Knox_Harrington hosts @robbohuyton, @kevwalsh_ and @CaoimheSport for our free podcast after Wolves 0 Liverpool 1…

Subscribe 👉 https://t.co/oaOWcUzrlr
Listen 👇https://t.co/NLU6rY0gvZ pic.twitter.com/dXZf8Ff4uX

— The Anfield Wrap (@TheAnfieldWrap) March 17, 2021
Recent Posts: